Ang Mo Kio Ave 1, Singapore
For Sale
- Condominium, Residential
Showflat Update: Showflat will be available for viewing, strictly on an appointment basis.
Book a showflat or virtual appointment by registering with us
(👇👇 Scroll to the bottom, or click here to register 👇👇)
Price Chart & Availability
Last Updated: 30th September 2023
We try our best to make sure that the pricing and availability table as updated as possible, however please note that the figures are not final.

Price Chart To Be Released at Launch
Project Details
Project Name

AMO Residence

Developer

United Venture

Development

Address

Ang Mo Kio Avenue 1

District

D20 Bishan / Ang Mo Kio

Property Type

Condominium

Tenure

99 Years

Total Units

370 (TBC)

Unit Mix

1 to 5 Bedroom Units with Various Layouts

(TBC)
Estimated TOP

2026

Land Area

Approx. 136,481 sqft

Plot Ratio

2.5 (gross)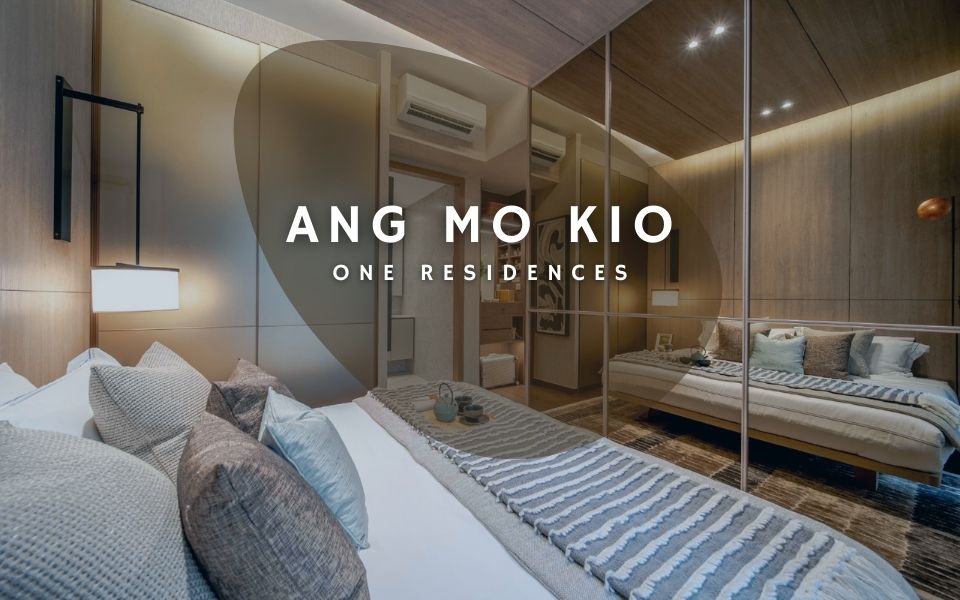 ---
AMO Residence @ Ang Mo Kio Avenue 1
AMO Residence @ Ang Mo Kio Avenue 1 is a new condominium that will be launched by United Venture Development, a joint venture between the property developers UOL, Singapore Land Group and Kheng Leong Company. AMO Residence will be situated at one of the land plots along Ang Mo Kio Avenue 1 and Avenue 2. There will be an estimated total of 370 units, with the unit mix to be confirmed. AMO Residence is a fully residential development sitting in a well-developed residential district that is close to the city and central areas of Singapore, perfect for families that want the convenience and accessibility to the central and other areas of Singapore.
The nearest MRT station to AMO Residence is Mayflower MRT. It is located around 600m away and roughly under 10 minutes walk. Mayflower is a station along the Thomson-East Coast Line, a new and currently active line that serves you from Woodlands MRT all the way to Caldecott MRT (links to Circle Line), providing great connectivity to multiple regions across Singapore. In the future, the Thomson-East Coast Line will complete, giving you further reach to the central areas of Singapore, the CBD and even all the way to the East such as Marine Parade and Bedok.
Once the North South Corridor is up and ready, residents in AMO Residence will greatly benefit from the added convenience it brings. The North South Corridor, expected to complete in 2027, will connect the Northern regions all the way to the city centre, via tunnels, viaducts, dedicated bus lanes, cycling trunk routes and pedestrian paths, easing the congestion from CTE, drastically reducing commuting and traveling times. AMO Residence will be located at only 1+ km away from the North South Corridor via Ang Mo Kio Avenue 1 itself, making it extremely convenient for drivers.
Residents staying in AMO Residence do not have to worry about road noises. The residential units have a good separation of around at least 100m from the main road Ang Mo Kio Avenue 1, drastically reducing loud traffic noises, as compared to buildings along the roadside itself.
Here are 6 Reasons Why You Should Consider AMO Residence
Close to the Central Areas of Singapore
Despite being in the OCR, the location Ang Mo Kio is know to be a very central area of Singapore due to its accessibility to the central areas of Singapore. The Central Expressway (CTE) links Ang Mo Kio to Orchard Road, Raffles Place and the Marina Financial District within minutes. This is one of the most predominant reasons why many choose Ang Mo Kio as a town to call home. With the Pan Island Expressway (PIE) also linked from the CTE, you'd be able to quickly access many other key areas of Singapore such as Paya Lebar, Bukit Timah, Novena, Tampines, Jurong and Changi.
Easy Access to Major Roads and Expressways
Being located at Avenue 1, it's easy to get yourself onto the nearest major road or expressway if you are driving or taking a private hire. Ang Mo Kio Avenue 1 is directly linked to Upper Thomson Road, CTE and the future North-South Corridor. This is a major timesaver as you would be minimizing stoppages, traffic junctions and lights that takes up a bulk of the traveling time. Being at the southernmost part of Ang Mo Kio also means that the proximity to the city is even closer than the other areas of Ang Mo Kio.
Near to Established Schools
There are plenty of good and established schools near AMO Residence, such as Mayflower Secondary School, CHIJ St Nicholas Girls' School, Presbyterian High School, Ai Tong School and Catholic High School. This gives great appeal for families with young children.
Surrounded by Large Nature Parks
AMO Residence will be surrounded by huge and vast nature parks such as the Lower Peirce Reservoir Park and the Bishan-Ang Mo Kio Park. Down the road, there also is Windsor Nature Park and MacRitchie Reservoir Park. If you enjoy taking walks along vast nature spaces, then living at AMO Residence will the convenience to access them conveniently whenever you want.
Mayflower MRT Station
With the construction of the Mayflower MRT station already completed, residents will have access to a nearby MRT station the moment they shift in. The Thomson-East Coast Line MRT route, which Mayflower is on, has been designed to help commuters reach the north, central and east (future) with ease. Mayflower is only 3 stops to Caldecott station, where you will be able to connect to the Circle Line. You're also only 1 stop away from Bright Hill station, which connects you to the Cross Island Line (2030), and 5 stops (future) to Stevens, connecting you to the Downtown Line. In the future, the Thomson-East Coast line will also connect you all the way to Shenton Way, Marina Bay and all the way to Bedok.
How Will it Feel Like to Stay in AMO Residence?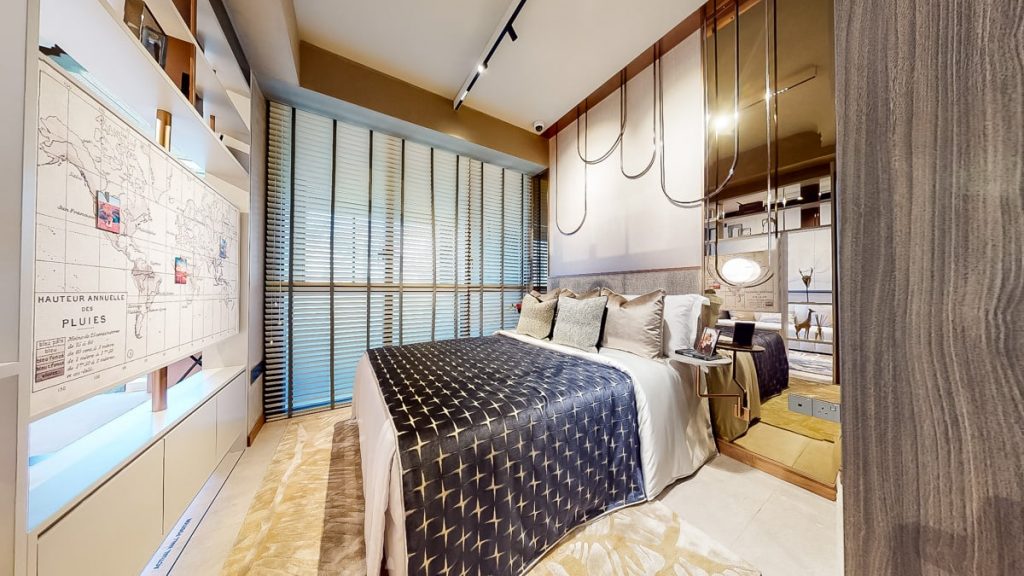 AMO Residence will be designed in a modern and contemporary style, giving a fresh feel to your stay. It will feature a variety of floor plans ranging from small to big units. Each unit will come with fully equipped kitchens, spacious bedrooms, large balconies, ample storage space and much more. All units will come with finished floorings, built-in wardrobe and kitchen fixtures.
Being located close to Upper Thomson Road, residents will be able to have beautiful greenery views as well as city views. Units are generally North-South facing which provides year-round natural air flow.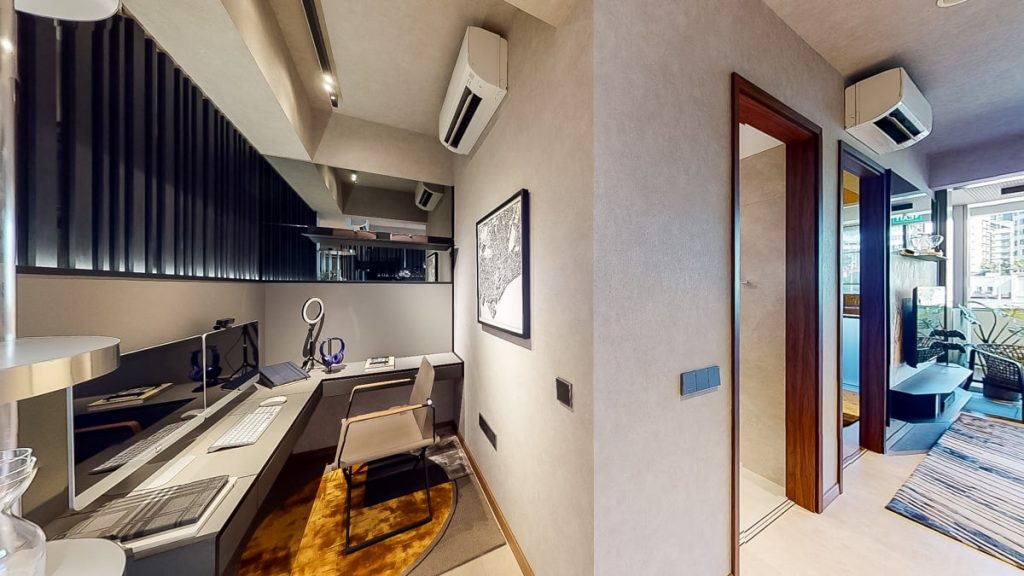 Nearby Amenities
The Ang Mo Kio town, being a matured estate, is known to have plenty of amenities. You'll be able to find small coffee shops and supermarkets within walking distance from AMO Residence at Kebun Baru Court. Just a little further are blocks 232 and 233 Ang Mo Kio Avenue 3, where you will find many more shops and eating places including a Sheng Shiong supermarket, a pet shop, hairdressers, tuition centres, clinics and famous restaurants such as Mellben Seafood and Boon Tong Kee. There's also the Sembawang Hills Food Centre, Kebun Baru Mall at Ang Mo Kio Street 22 and many other areas nearby that provide you the convenience of eating out without traveling far.
Shopping Malls
And if you want to do your grocery and other shopping, you have many shopping malls to choose from, such as:
Ang Mo Kio Hub
Jubilee Square
Djitsun Mall
Thomson Plaza
Bishan North Shopping Mall
Junction 8
Nature & Leisure Areas
For family time out in nature, you can easily pop over to the massive Bishan-Ang Mo Kio Park via an overhead bridge in just a few minutes walk. There, you have lots of garden spaces and playgrounds for the entire family to unwind and enjoy. If you are looking for some refreshments, you'll also be able to find GRUB, a modern and comfy cafe with lovely views of greeneries and waters.
If you want to walk along a beautiful reservoir, the nearest to you will be the Lower Peirce Reservoir, which even includes a lengthy boardwalk trail, giving you a complete immersion in nature.
Minutes drive away are more similar nature parks if those are not enough, such as the Thomson Nature Park and the MacRitchie Reservoir Park.
More Details on AMO Residence
AMO Residence is a medium size development with a site area of approximately 136,481 sqft, containing an estimated 370 total units of various sizes and types. AMO Residence will be an attractive buy for families looking to stay in a matured residential town, while being close to the central and city areas of Singapore.
AMO Residence is also in a very well connected location, linked to major arterial roads and expressways such as Upper Thomson Road, CTE and the future North-South Corridor that's currently in the works, which links you to the rest of the island. This location is strategically important as it connects residents to the main thoroughfares of the city. Residents can also easily commute to work or school via public transport.
Showflat Photo Gallery
1 + S Bedroom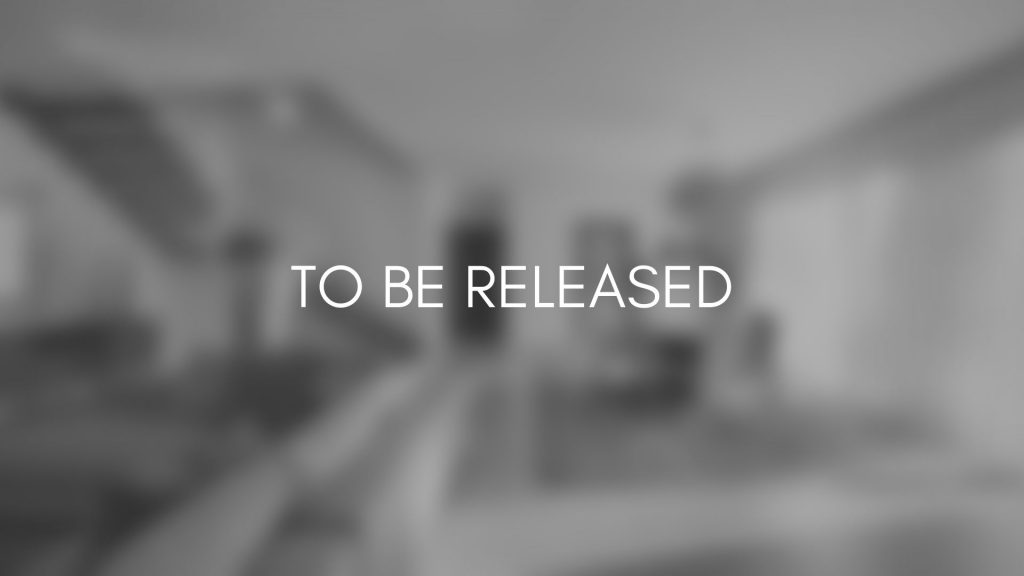 2 Bedroom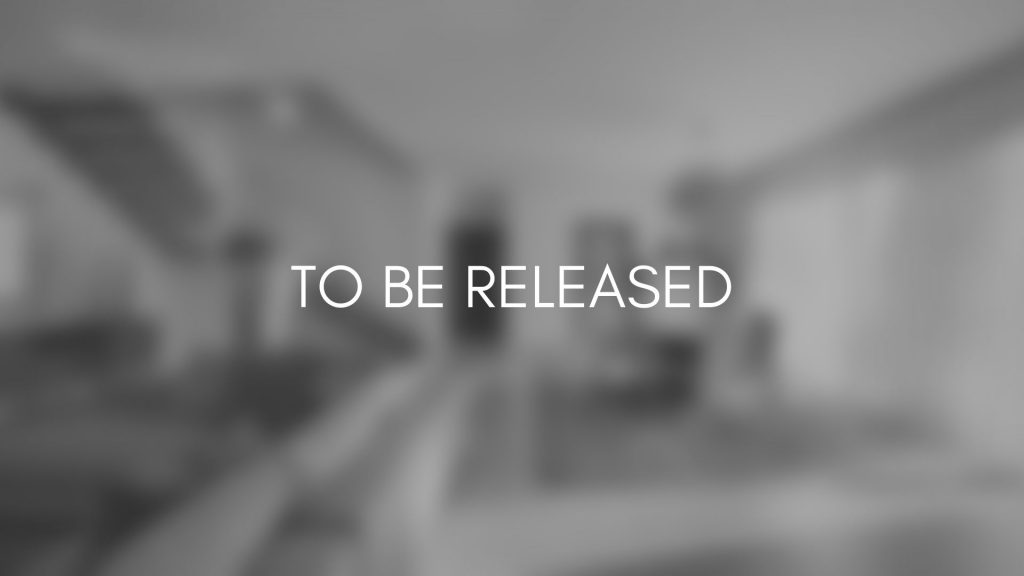 3 Bedroom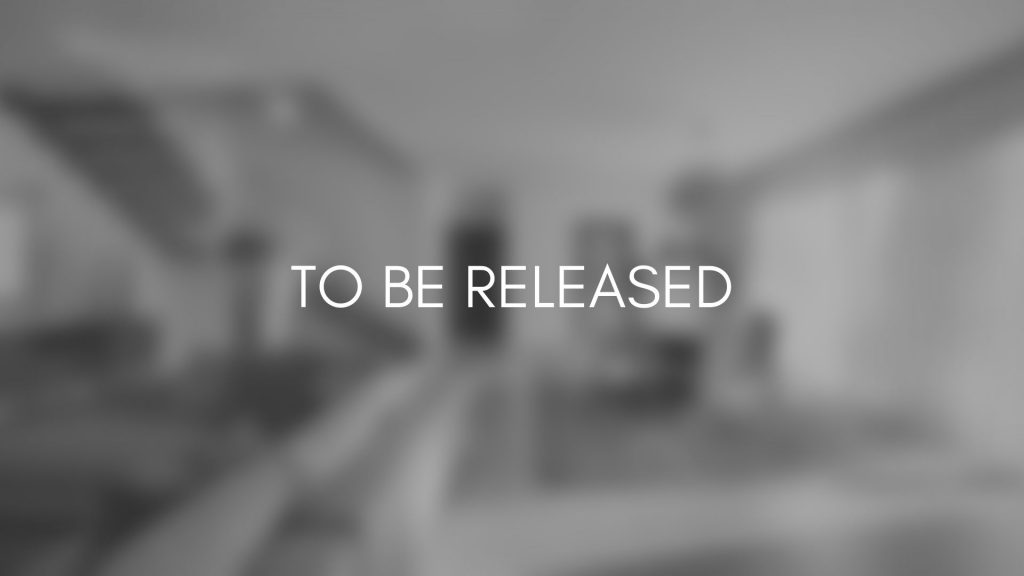 4 Bedroom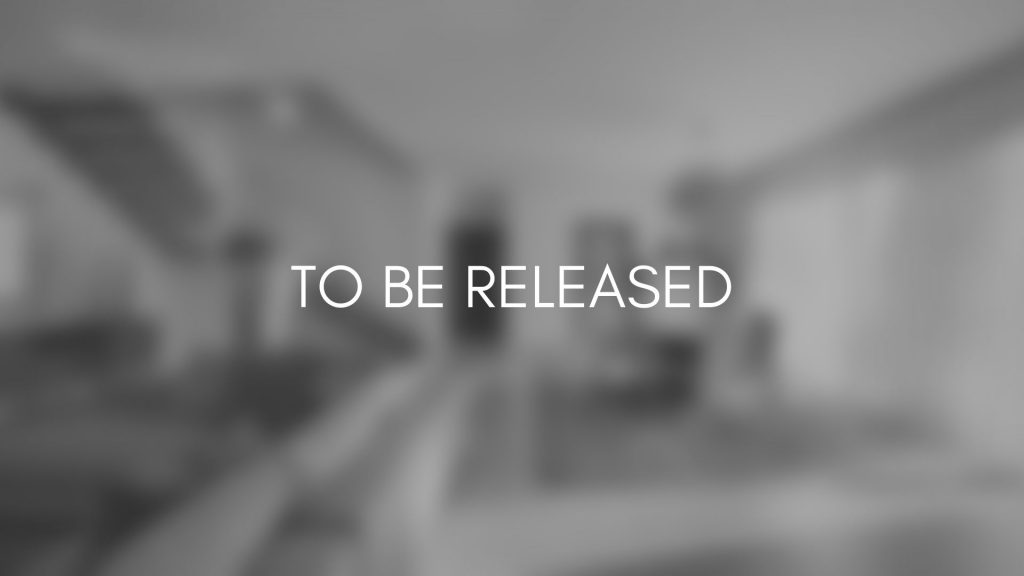 AMO Residence Location Map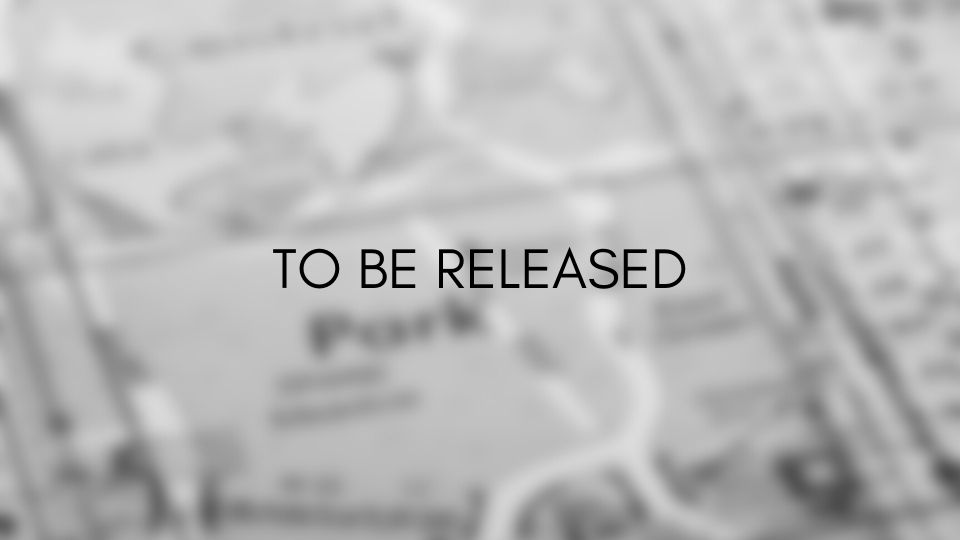 Nearby Schools & Education
AMO Residence is great for families with young kids, or planning to have them in the future. There are several primary and secondary schools within the area. Here are some of them.
Primary Schools within 1km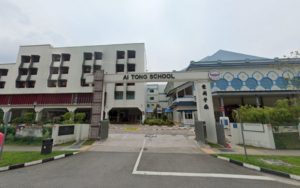 Ai Tong School
100 Bright Hill Dr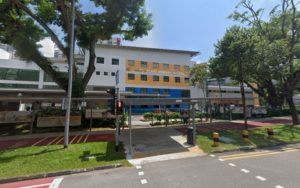 Ang Mo Kio Primary School
20 Ang Mo Kio Ave 3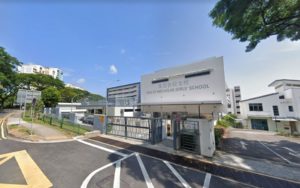 CHIJ St Nicholas Girls' School
501 Ang Mo Kio St 13
Primary Schools within 2km
Anderson Primary School
19 Ang Mo Kio Ave 9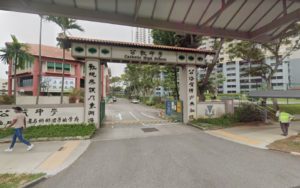 Catholic High School
9 Bishan St 22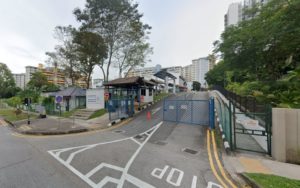 Mayflower Primary School
6 Ang Mo Kio Ave 2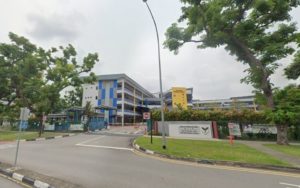 Teck Ghee Primary School
1 Ang Mo Kio St 32
Land Price from Government Land Sales
Out of a total of 15 bidders, United Venture Development successfully won the tender for the land parcel where AMO Residence is situated at, at a price of $381,380,000 on 02 June 2021. With a site area of 136,481 sqft and a plot ratio of 2.5, this translates to a purchase price of around $1,118 PSF PPR.
Types of Available Units
With various unit sizes to choose from, families will be able to find the perfect unit for their needs here at AMO Residence.
The unit types will be confirmed closer to launch.
Available Unit Types:
| | | |
| --- | --- | --- |
| Type | No. of Units | Area (sqft) |
| TBC | TBC | TBC |
| TBC | TBC | TBC |
| TBC | TBC | TBC |
| TBC | TBC | TBC |
Facilities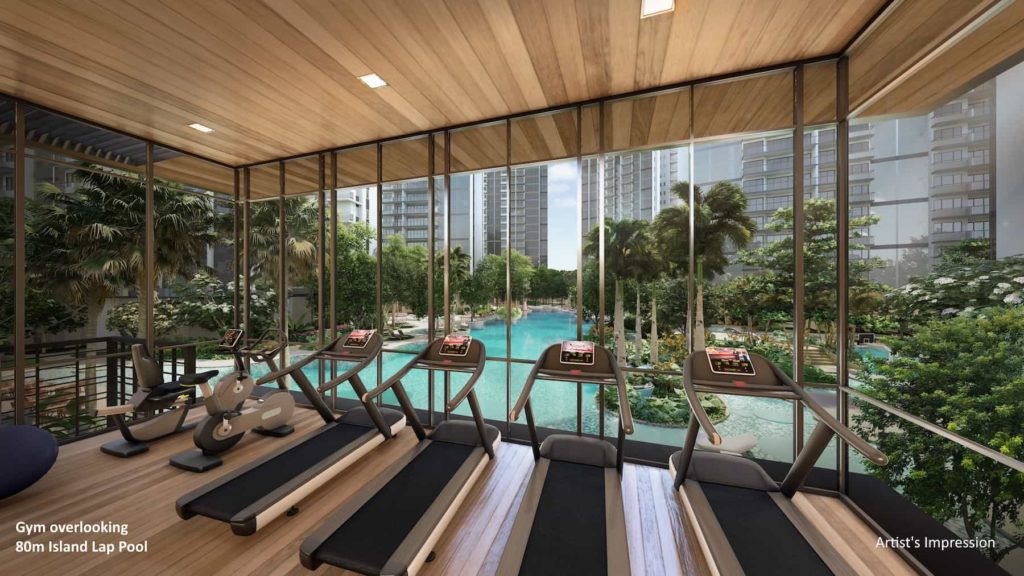 AMO Residence is designed to provide a modern living environment that offers high quality facilities and services. Residents can enjoy a variety of recreational activities and facilities such as swimming pools, gymnasiums, walking tracks, children playgrounds, community gardens and more.
About the Developer
AMO Residence is developed by United Venture Development, a joint venture between UOL, Singapore Land Group and Kheng Leong, with both UOL and Singapore Land Group being a listed company in the Singapore Exchange (SGX). The developers have incredible portfolios and track records with residential, commercial and hospitality projects in both Singapore and overseas.
UOL Local Residential Portfolio
Avenue South Residence
Clavon
The Watergardens at Canberra
Meyer House
Singapore Land Group Local Residential Portfolio
The Tre Ver
V on Shenton
Mon Jervois
Kheng Leong Local Residential Portfolio
Meyer House
15 Holland Hill
Park Eleven
AMO Residence Floor Plans
The floor plans presented are only a selection of the entire library.
Please note that floor plans may be subjected to changes.
1 Bedroom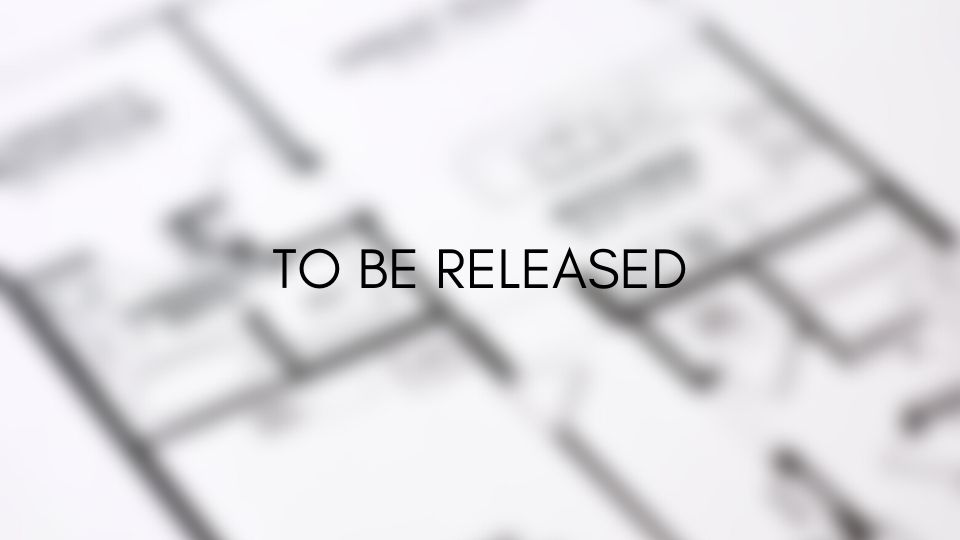 1 Bedroom + Study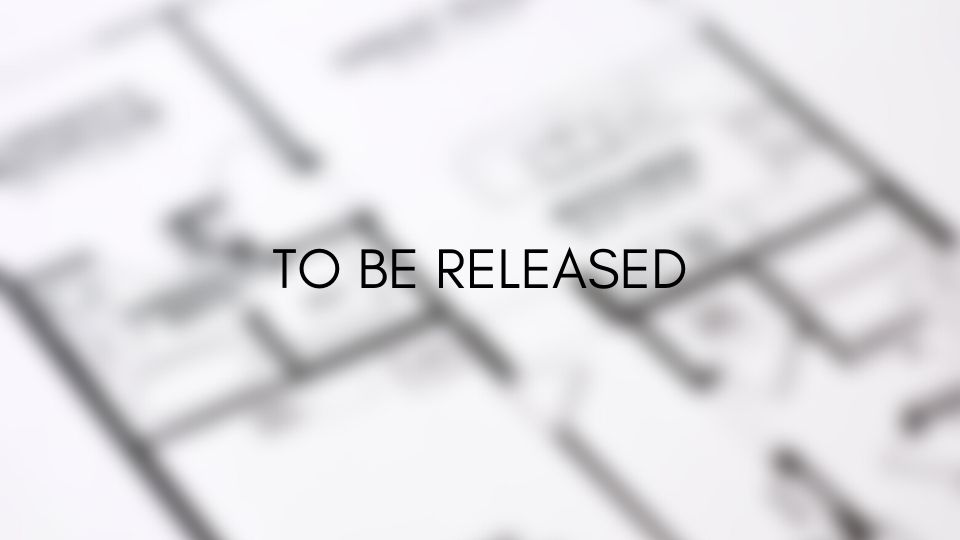 2 Bedroom Compact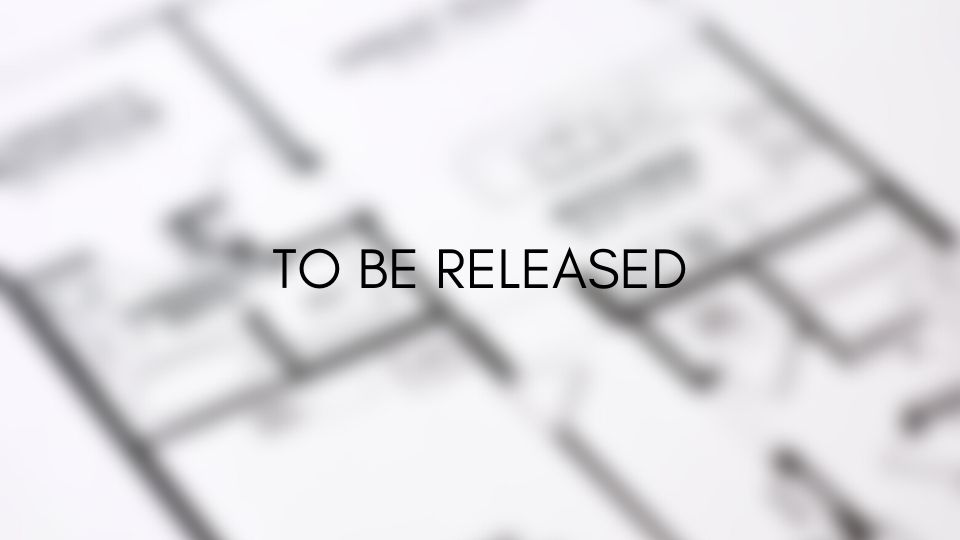 2 Bedroom Premium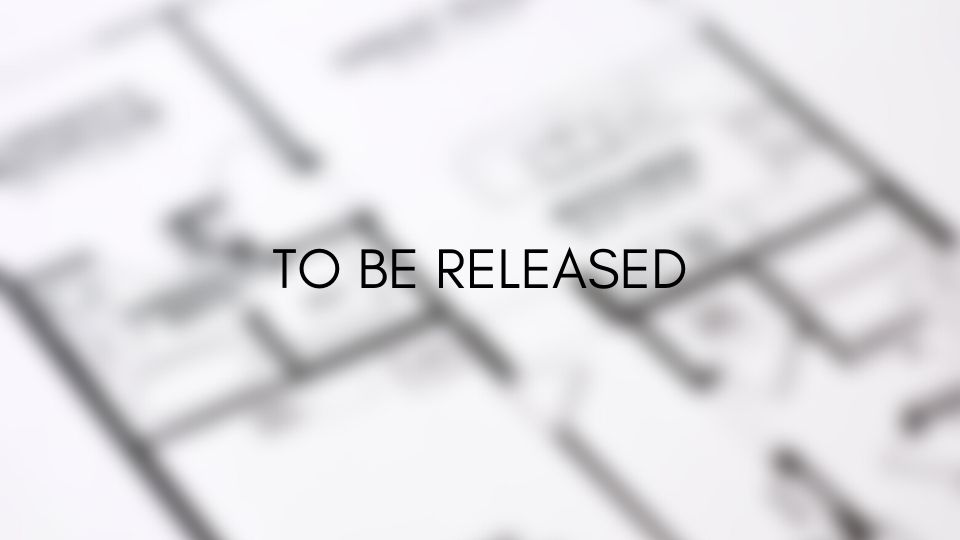 2 Bedroom + Study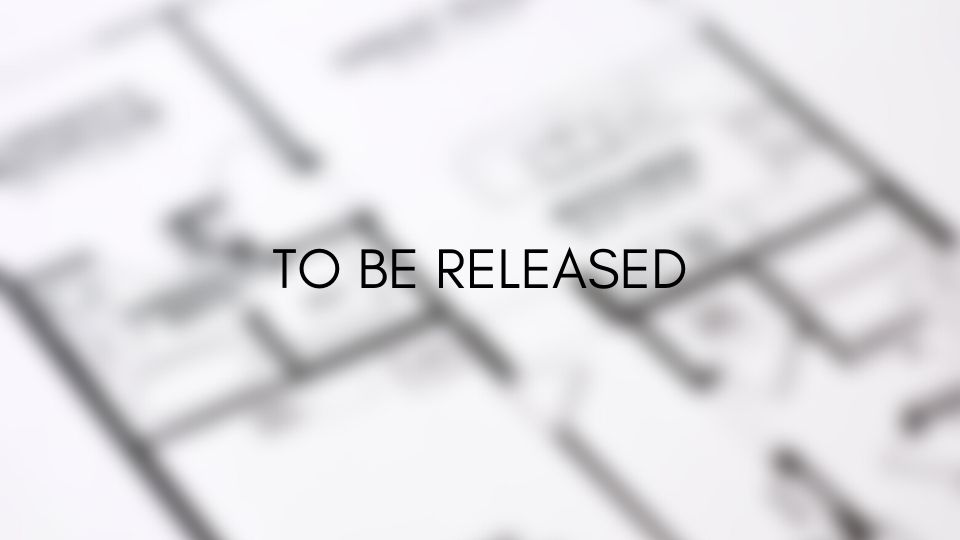 These are only a few of the layout variations. A complete floor plan booklet will be provided to you during your showflat visit.
AMO Residence Site Plan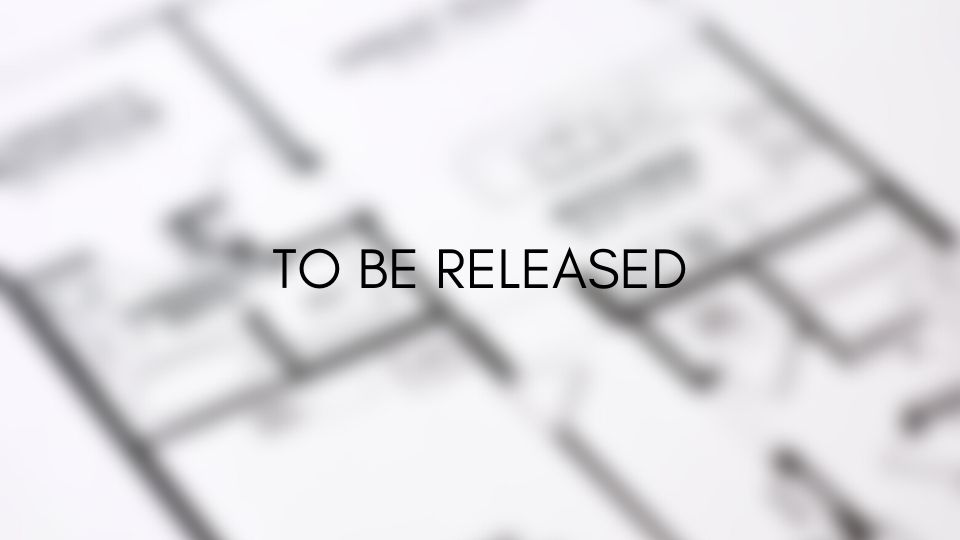 Nearby Condominiums
Similar condominiums in the area are The Panorama (completed 2019) at Ang Mo Kio Avenue 2 and Centro Residences (completed 2014) at Ang Mo Kio Avenue 8.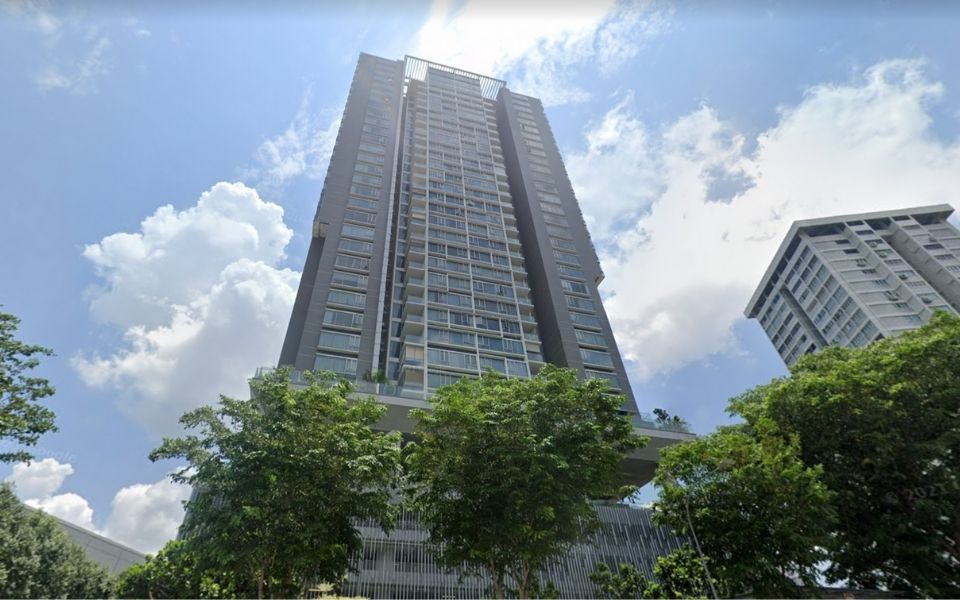 Is AMO Residence Worth Buying?
Ang Mo Kio is a sought after area in Singapore due to it being in a matured estate and located at a centralized location. With the added convenience of being located near to the Mayflower MRT station, and also being along Ang Mo Kio Avenue 1, which links you to major arterial roads and expressways that covers every corner of Singapore, this development is surely one that will be high in demand.
Based on the location factor alone, AMO Residence is a very good choice to consider, especially if you want to provide travel convenience to your entire family. You'll find yourself being able to travel to your destinations across Singapore with ease by both driving or taking public transport.
AMO Residence is also located close to many large nature parks for you to take long walks, hikes and jogs anytime you want. Having these around provides you a great balance of city and nature. You also have a wide range of amenities due to being located in a matured estate, and there are plenty of great schools around too.
Additional Requirements to Take Note
AMO Residence Showflat Location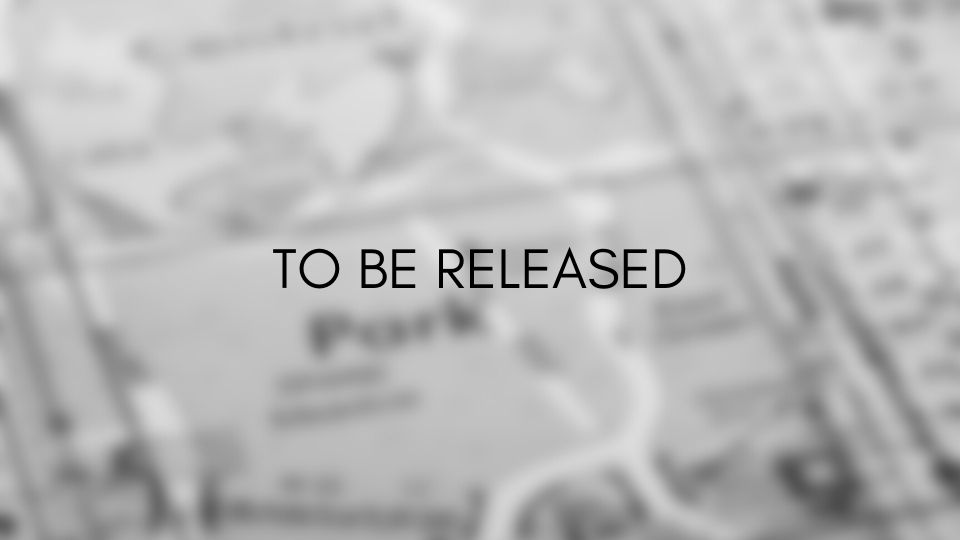 Showflat viewing is available by appointment. If you would like to have an invitation for the preview (pre-launch stage), let us know via the form on the bottom of this page.
Prices for AMO Residence will also only be released during launch date. If you would like to receive price updates the moment this development has launched, please provide us your contact details.
Click here to load Google Maps location for AMO Residence on your phone
For showflat booking and sales enquiries, reach us via the contact form at the bottom of this page and we will link you up with the developer's sales team.
Book a Showflat Appointment