Yishun Ave 9, Singapore
For Sale
- Executive Condominium (EC), Residential
Book a showflat or virtual appointment by registering with us
(👇👇 Scroll to the bottom, or click here to register 👇👇)
Price Chart & Availability
Last Updated: 6th June 2023
| No. of Rooms | Sqft | Price Min. | Availability |
| --- | --- | --- | --- |
| 3 BEDROOM | 958-980 | $1,140,000 | 138/164 |
| 3 BEDROOM+YARD | 1001-1033 | $1,186,000 | 118/176 |
| 3 BEDROOM+YARD+STUDY | 1055-1076 | $1,306,000 | 119/178 |
| 4 BEDROOM | 1313-1389 | $1,608,000 | 65/84 |
| 5 BEDROOM | 1593 | $1,974,000 | 5/14 |
North Gaia EC Latest Updates
06 March 2022: Updated changes in important dates and procedures. E-application dates scheduled for 07 to 09 April 2022, price release on 20 and 21 April 2022, balloting on 22 April 2022 and booking day on 23 April 2022.
28 February 2022: Changes in important dates and procedures. E-Application dates scheduled for 01 to 12 April 2022, price release on 13 and 14 April 2022, virtual balloting on 15 April 2022 and booking day on 16 April 2022.
12 January 2022: E-Application dates scheduled for 17 to 28 March 2022, cooling off day on 29 March 2022, ballot submission days on 30 and 31 March 2022 and booking day on 02 April 2022. Register for the preview at the bottom of this page.
01 December 2021: Project details updated.
Project Details
| | |
| --- | --- |
| Project Name | North Gaia |
| Developer | Sing Holdings Limited |
| Address | Yishun Ave 9 |
| District | D27 Yishun / Sembawang |
| Property Type | Executive Condominium |
| Tenure | 99 Years |
| Total Units | 616 |
| Unit Mix | 3-Bedroom, 4-Bedroom, 5-Bedroom (TBC) |
| Estimated TOP | 2025 |

---
North Gaia EC
North Gaia EC is an upcoming large, executive condominium with 616 units, ranging from three-bedroom units to five-bedroom units. North Gaia is located at the peaceful and idyllic North-Eastern part of Yishun, at Yishun Avenue 9 and is primed to become a great hit in the area due to its serene setting, proximity to nearby amenities and good entry price. What distinguishes North Gaia from other executive condominiums in the area is the incredible picturesque landscape of the Khatib Bongsu Nature Park, and the easy access to well-connected roads and expressways, exactly what is needed for a comfortable and enjoyable lifestyle.
North Gaia offers good size and functional condominium living with comfortable and homey interior. As an executive condominium, units are priced at a value as compared to similar developments. Additional features and facilities here include a large outdoor swimming pool, a clubhouse and tennis court.
A pent up demand is expected during the launch due to the shortage of EC launches for more than 5 years in the area. It's expected that all 616 units will be released during the initial launch, made available to purchase on a first-come, first-served basis.
North Gaia EC offers the best of many worlds; it is surrounded by nature, and at the same time retains proximity to various amenities such as schools and hospitals, as well as the serene environment which makes residents feel as though they're in a resort-like environment every day.
Here are 6 Reasons Why You Should Consider North Gaia
1. Convenience
For Northern Singapore lovers, you will be excited to know that various kinds of amenities are conveniently available to you. 2 bus stops away is the 500,000 sqft large Northpoint City housing over 400 retail and F&B tenants, providing you a quality shopping experience. You can view the latest directory of store here. Roughly the same distance away is Canberra Plaza, a new shopping mall with many more choices for dining and shopping. Within walking distance, you also have Junction Nine, that houses a Sheng Shiong, as well as smaller shops that sell all kinds of interesting goods and homewares. If you prefer value, nothing can beat the nearby Chong Pang City where you'll be able to find a large wet market and a hawker centre.
2. Connectivity
Located a quick 2 bus stops away is Yishun MRT. With the expansion of our transport networks in Singapore the last few years, Yishun is now very well connected to many other areas of Singapore. You are only 4 stops away from the Woodlands Regional Hub, 3 stops to Ang Mo Kio where you can change over to the future Cross Island Line, 4 stops away from Bishan which connects you to the Circle Line seamlessly, and only 9 stops away from Orchard.
Living in the North-Eastern side of Yishun also has its advantages. With the opening of the Yishun Avenue 8 road, residents here are able to skip the congestion at Yishun Central areas and the long route via Lentor Ave just to pass through to the expressways. You also can get immediate connection to not just 1, but 3 major expressways, CTE, SLE and TPE via the new Yishun Avenue 8. With the North-South Corridor  slated to complete in 2026, peak hours congestion in CTE can be expected to be heavily reduced as well.
3. Ideal for Families
Families looking for a place to call home will find the North Gaia is an ideal choice due to the similar residential profile, being mostly families too. Kids are able to meet new friends and play, while adults get a sense of community with like-minded people. North Gaia will be a surely be a conducive environment for you if you are looking to find a home as a family.
4. EC Prices
ECs are highly sought after because of their pricing during the launch. A more premium price tag can be expected for a similar condominium when compared to an executive condominium. This is due to ECs being a special class of property that is meant for Singaporean families. With many eligibility criterias in place and a limited pool of buyers, ECs are priced at a discount to cater to locals who are looking for an upgrade. Furthermore, after 5 years, an EC will fall under the private residential status and can be sold in the private market to other buyers (10 years if buyer is a foreigner).
5. Reputable Developer
Sing Holdings is no stranger to building large scale residential developments. They have recently been very successful with their Parc Botannia project with a total of 735 units. They have a strong track record and their residential portfolio includes Robin Residences, Waterwoods, The Laurels, Bellerive, Meyer Residence, 38 Draycott Drive and East View. They have also developed commercial projects in China and Australia.
Buying a home by a reputable, financially-healthy and quality-focused developer gives you full confidence and a peace of mind.
6. Serene Environment
North Gaia is tucked away in a quiet and idyllic side of Yishun, away from the hectic and bustling Yishun Central area. Many families will want their home to be a place to unwind, especially after a long day at school or work. Also, with the new road, Yishun Avenue 8, you no longer have to pass through the the busy Yishun Avenue 2 just to head home if you are coming from any of the 3 expressways.
North-East facing units will also enjoy scenic views of the Khatib Bongsu Nature Park, and may even get a good view of the Straits of Johor. North Gaia will be the ideal location for you if you are looking for a less hectic and more relaxing environment.
How Will North Gaia Feel Like?
North Gaia caters to families big or small.
North Gaia is a large development with a site area of 231,575 sqft. With such a large space, you'll never have to feel confined in your own compound. Kids will have dedicated areas in the compound to run around and play, while keeping themselves safe without having to leave the compounds.
With plenty of relaxation and entertainment facilities, you'll also be able to enjoy lounging around in a cabana or a jet pool. Or, perhaps read a book by the poolside.
You can also take advantage of the fitness facilities provided, which include a gymnasium, swimming pool, tennis court and more.
More Details on North Gaia EC
North Gaia is located at the North of Singapore, a region that is up and coming with plenty of development potential and abundant opportunities. The upcoming Bukit Canberra and Woodlands Health Campus are a few of the large scale developments that are already happening in the North. The Woodlands Regional Hub and Woodlands North Coast will also be an area for commercial growth. Furthermore, Yishun has a new fully integrated transport hub, providing ease of travel to many areas across Singapore.
Nearby Amenities
Malls
Northpoint City

Wisteria Mall

Junction Nine

Sembawang Shopping Centre
Parks
Khatib Bongsu Nature Park

Yishun Neighbourhood Park
Lifestyle & Amenities
Sembawang Hot Spring

SAFRA Yishun Country Club

Orchid Country Club

Seletar Country Club
Supermarkets & Groceries
Giant Express

NTUC Fairprice
Hawker Centres
Chong Pang Food Centre

Yishun Park Hawker Centre
Showflat Photo Gallery
3 Bedroom


4 Bedroom


North Gaia Location Map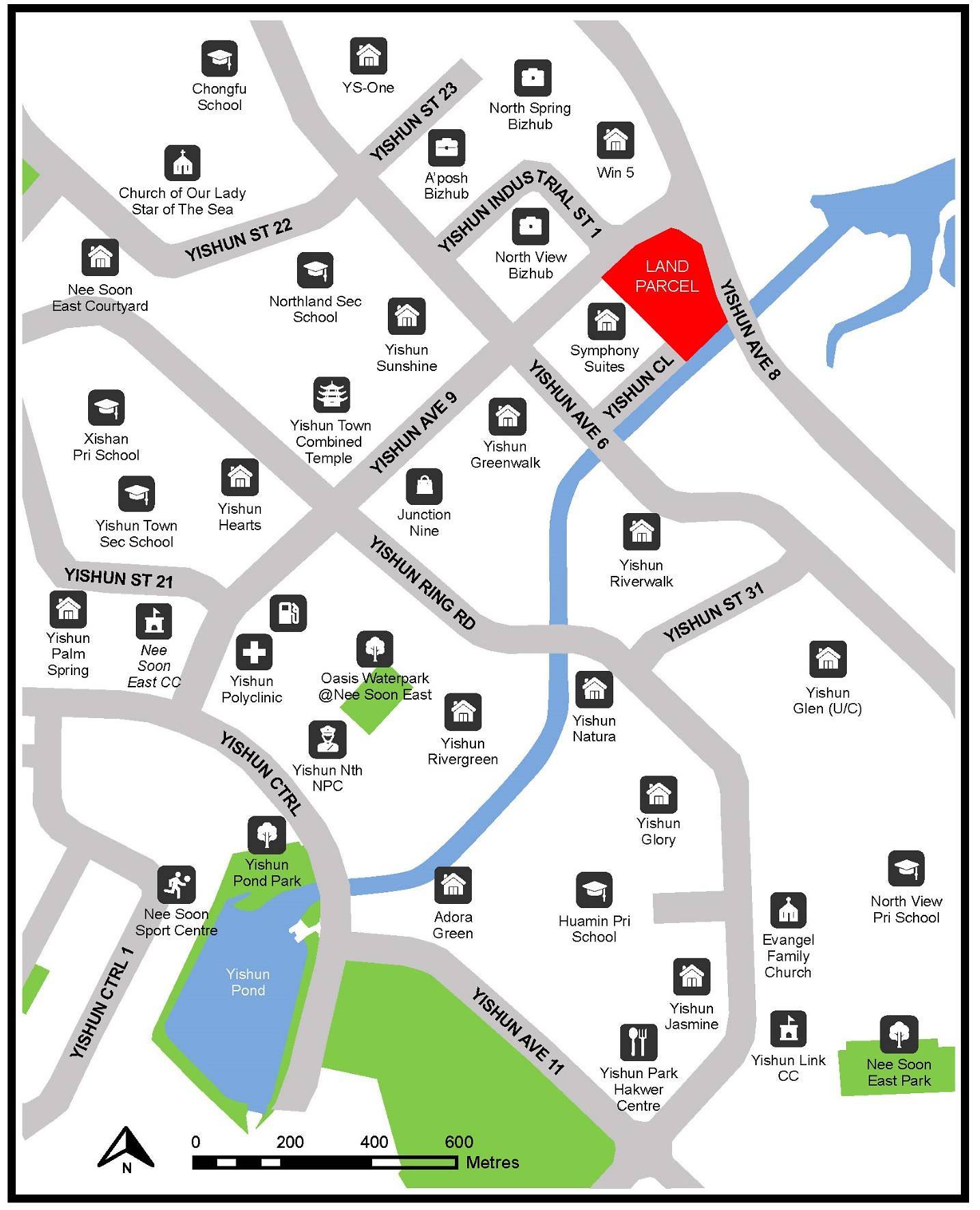 Location & Accessibility

North Gaia is located at the junction of Yishun Ave 8 and 9. Yishun Ave 8 is considered a relatively new road which opened up in 2015 to give motorists a quicker link to Yishun Avenue 1, providing convenient access to 3 different expressways, CTE, SLE and TPE. North Gaia will be easily connected to the central areas of Singapore via CTE, the eastern areas of Singapore via TPE and the Western areas of Singapore via SLE.
Nearby Schools
North Gaia is great for families with young kids, or planning to have them in the future. There are several primary and secondary schools within the area. Here are some of them.
Primary Schools within 1km
Chongfu School
170 Yishun Ave 6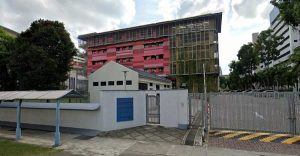 Xishan Primary School
8 Yishun St 21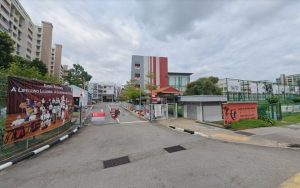 Huamin Primary School (TBC)
21 Yishun Ave 11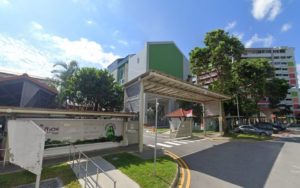 North View Primary School (TBC)
210 Yishun Ave 6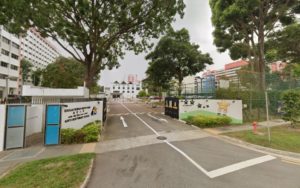 Primary Schools within 2km
Ahmad Ibrahim Primary School
10 Yishun St 11

Jiemin Primary School
2 Yishun St 71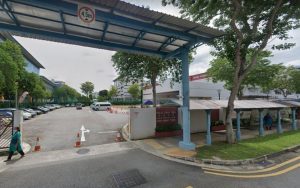 Northland Primary School
15 Yishun Ave 4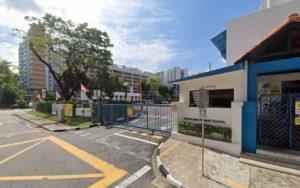 Yishun Primary School
500 Yishun Ring Rd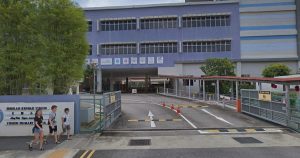 Land Price from Government Land Sales
Among a total of 7 bidders, the land parcel Yishun E10 was awarded to Sing Holdings on the 20th November 2020 at a price of $373,500,000 through the HDB Government Land Sales. With a maximum permissible GPR of 2.8, this equates to a purchase price of roughly $576 psf ppr which is roughly $10 higher than the recent launch Provence Residence at Sembawang.
Types of Available Units
North Gaia comes in various unit types from 3 to 5 bedrooms, that families of different sizes are able to choose from.
You will be able to select from different layouts and facings from a total of 616 units.
Available Unit Types:
| | | |
| --- | --- | --- |
| Type | No. of Units | Area (excl PH void) |
| 3 Bedroom | 164 | 958 – 980 sqft |
| 3 Bedroom with Yard | 176 | 1,001 – 1,033 sqft |
| 3 Bedroom with Utility, Yard & Study | 178 | 1,055 – 1,076 sqft |
| 4 Bedroom | 84 | 1,313 – 1,389 sqft |
| 5 Bedroom | 14 | 1,593 sqft |
Facilities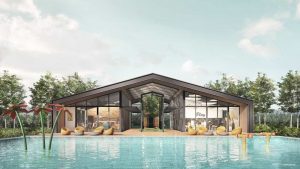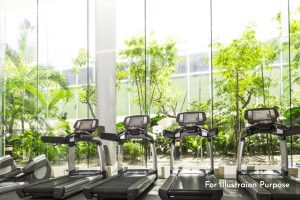 With plenty of lifestyle facilities, your family will be able to stay active without even having to leave the compounds. Facilities include:
Swimming Pool

Function Room

Tennis Court

Gymnasium

And more…
North Gaia Floor Plans
3 Bedroom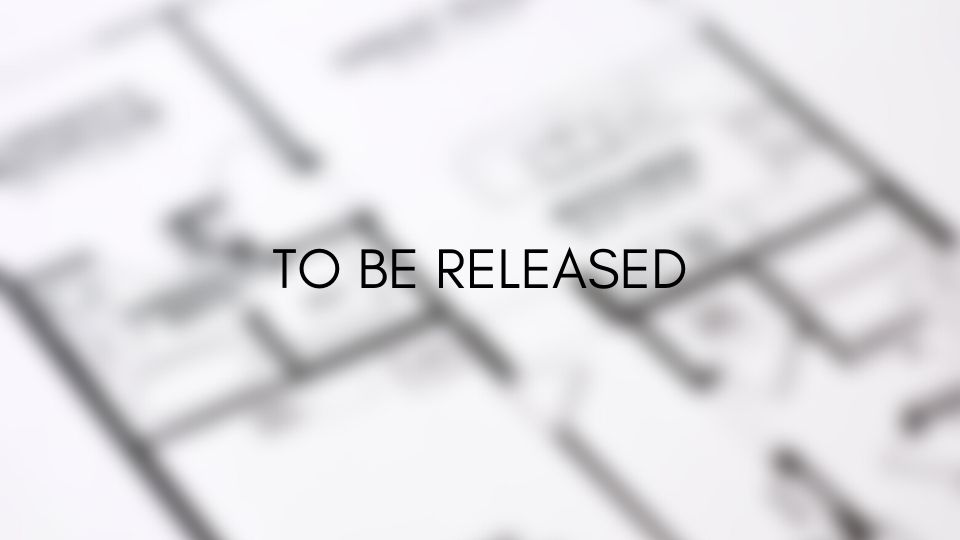 4 Bedroom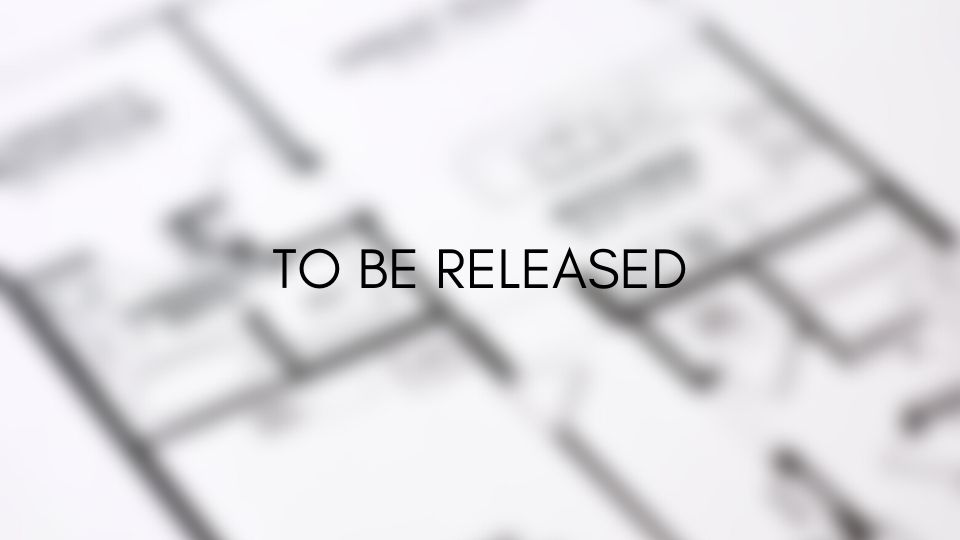 5 Bedroom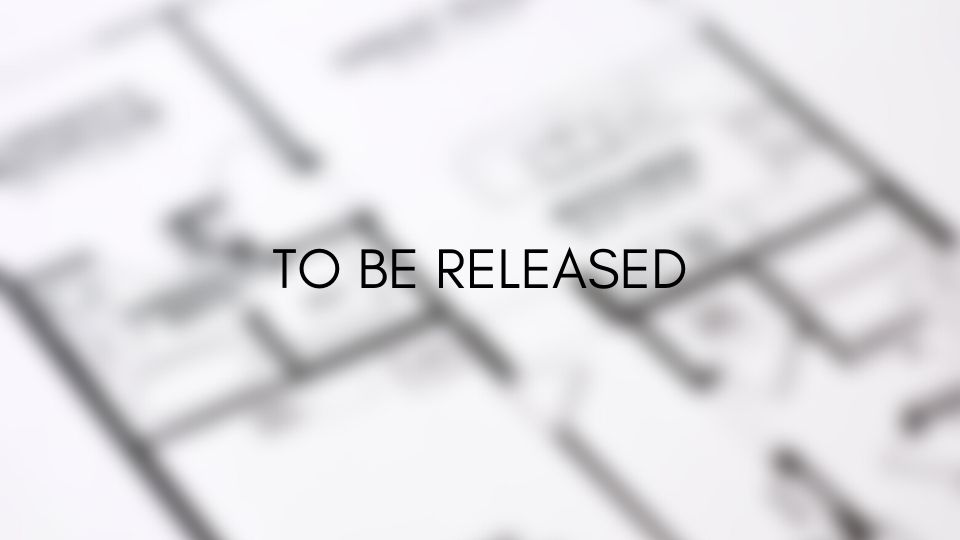 Similar Nearby Condominiums
Private condominiums are fairly limited in supply in this area of Yishun. Most of the private residential units right now are at:
Symphony Suites – 660 units 99 years from 2014

Nine Residences (Junction Nine) – 186 units 99 years from 2013
Symphony Suites
Nine Residences
About the Developer
North Gaia Executive Condominium is developed by Sing Holdings Limited. Sing Holdings is a well-established company which was founded over 50 years ago in 1964. They have a great track record with many projects under their belt, and they are also a listed company on the Singapore Exchange.
Here are some of their previous works:
Parc Botannia

Robin Residences

Waterwoods

The Laurels

BelleRive

Meyer Residence

38 Draycott Drive

East View
Living in an EC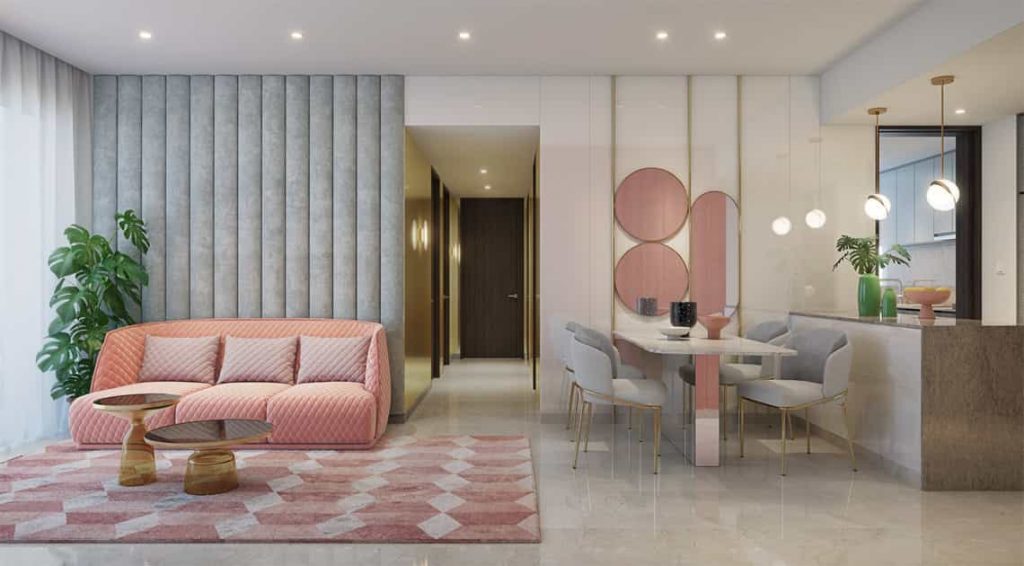 The building design, facilities, and layout of an EC are very similar to any other private condominiums.
HDB oversees the initial launch sales process. All buyers are carefully checked to make sure they are qualified to buy an EC.
For most families, the purchase of an EC is for the long term and for themselves to stay in. Being in an exclusive and ideal environment for lifestyle-based living is one of the biggest reasons why many choose to live in one.
Is North Gaia Worth Buying?
Now you may be wondering if an EC such as North Gaia could be worth buying as a home for your family or as an investment.
Typically, an EC is usually bought as a family home. EC buyers benefit greatly due to the fact that it's an amazing opportunity to step into the private residential market. Many people are not able to qualify to buy an EC due to requirements such as income, citizenship status, existing property ownership and more reasons.
Let's first see why North Gaia may not be suitable for you.
Investors expecting immediate gains or rental income will find EC an unsuitable purchase for them. EC owners are subjected to the 5-year Minimum Occupation Period (MOP), which makes it almost impossible to flip or rent out the entire unit before that time period.
However, if your objective is to purchase a family home for now, while having the potential to sit on capital appreciation that correlates to the private residential market, then here are some reasons why you should consider North Gaia.
Here are some reasons why North Gaia is worth buying.
An EC itself is a value buy due to the fact that the pricing can be at a 20 to 25 percent discount when compared to similar condominiums. It is known that ECs have always been very popular among the sandwiched class ever since its inception in the 90s. Certain eligibility requirements have to be met in order to buy a brand new executive condominium, making it difficult for investors to enter this segment and time of the market, preventing unnecessary price speculations. Furthermore, ECs can eventually be resold in the private market after 5 (to locals) or 10 (to foreigners) years, giving a great advantage to the initial EC owners due to their favorable entry price.
As we start comparing to other developments in the area, it is evident that North Gaia is also sitting on the northernmost plot between them and Symphony Suites, which means that the scenic views of the Khatib Bongsu Nature Park is not obscured by Symphony Suites, but rather the other way around.
Also, at this part of Yishun, the current private residential supply is fairly limited at less than 1,000 units combined at this point of time, spread between Symphony Suites and Junction Nine Residences. North Gaia will also be the newest residential development in this area of Yishun once it obtains its TOP, making it around 6 years younger than its neighbouring Symphony Suites, giving it a slight competitive edge when an owner plans to sell the property.
So if you are qualified to be an EC owner, be sure not to miss out this chance to explore an opportunity like this.
Am I Eligible to Buy an EC?
There are eligibility criteria and conditions in order to purchase an Executive Condominium. Check out this quick guide to find out if you are eligible: EC Eligibility Guide
North Gaia Showflat Location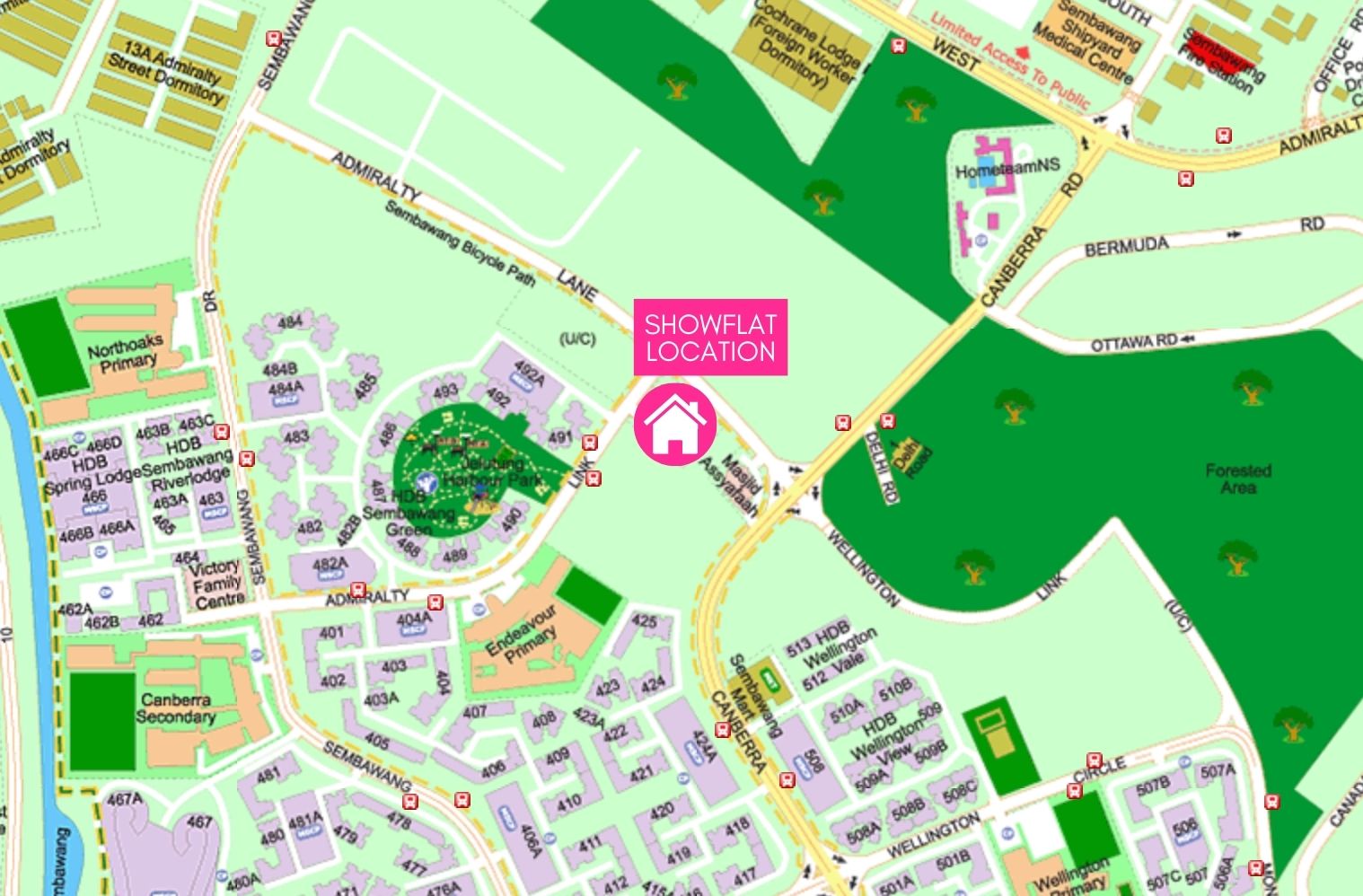 Showflat Address: Admiralty Link
*Free parking is available on-site.
Driving Directions to the Showflat
The showflat is NOT located at the actual site.
Showflat is at the junction of Admiralty Link and Admiralty Lane
Click here to load Google Maps location for North Gaia EC Showflat on your phone
For showflat booking and sales enquiries, please reach us via the contact form via the bottom of this page and we will link you up with the developer's sales team.