177 River Valley Rd, Singapore 179030
For Sale
- Mixed Development, Residential
Showflat Update: Showflat will be available for viewing, strictly on an appointment basis.
Book a showflat or virtual appointment by registering with us
(👇👇 Scroll to the bottom, or click here to register 👇👇)
Price Chart & Availability
Last Updated: 30th September 2023
We try our best to make sure that the pricing and availability table as updated as possible, however please note that the figures are not final.

| Project | Type | Min. Area (sqft) | Max. Area (sqft) | Lo Price ($) | Hi Price ($) | Availability |
| --- | --- | --- | --- | --- | --- | --- |
| CANNINGHILL PIERS | 1 BR | 441 | 441 | 1450000 | 1812500 | 1 |
| CANNINGHILL PIERS | 1 BR + S | 484 | 506 | 1630000 | 2166250 | 9 |
| CANNINGHILL PIERS | 2 BR | 0 | 0 | - | - | 0 |
| CANNINGHILL PIERS | 2 BR + ENSUITE STUDY | 0 | 0 | - | - | 0 |
| CANNINGHILL PIERS | 2 BR + STUDY | 732 | 829 | 2226000 | 2975000 | 29 |
| CANNINGHILL PIERS | 3 BR | 893 | 1,259 | 2809000 | 4185000 | 27 |
| CANNINGHILL PIERS | 3 BR PREMIUM | 0 | 0 | - | - | 0 |
| CANNINGHILL PIERS | 4 BR PREMIUM | 1,755 | 1,959 | 5309000 | 7281250 | 25 |
| CANNINGHILL PIERS | 5 BR PREMIUM | 2,788 | 2,788 | 8326000 | 11195000 | 14 |
| CANNINGHILL PIERS | SKY SUITE | 2,874 | 3,972 | 12800000 | 18000000 | 4 |
| CANNINGHILL PIERS | SUPER PENTHOUSE | 0 | 0 | - | - | 0 |
CanningHill Piers Latest Updates
22 October 2021: Preview date is scheduled for 5 to 16 November 2021. Launch date is scheduled for 20 November 2021.

Project Details
| | |
| --- | --- |
| Project Name | CanningHill Piers (Former Liang Court) |
| Developer | Developments Limited (CDL), CapitaLand Limited (CapitaLand) and Ascott Residence Trust (Ascott Reit) |
| Address | 177 River Valley Road Singapore 179030 |
| District | D06 City Hall / Clarke Quay |
| Property Type | Integrated development (Residential, commercial, hotel, serviced residence) |
| Tenure | 99 Years Leasehold |
| Total Units | 696 Residential Units |
| Unit Mix | 1 to 5 Bedroom Units, Sky Suites, Super Penthouse |
| Estimated TOP | In phases from 2024 |
| Land Area | Approx. 139,129 sqft |
| Plot Ratio | 2.8 (TBC) |

---
CanningHill Piers
CanningHill Piers is an upcoming integrated development launch, located by the Singapore River and Fort Canning Hill. There will be 2 towers, one at 24 storeys and the other at 48 storeys. It is situated within an integrated development consisting of a 2-storey commercial podium called CanningHill Square, a 21-storey hotel with a total of 477 guest rooms managed by Moxy (Marriott International), and a 20-storey serviced residence with a total of 192 guest rooms. Residential units consists of a unit mix of 1 to 5 bedroom apartments and skysuites.
The design is led by Bjarke Ingels of the world-famous architecture firm, Bjarke Ingels Group. There will be 2 towers, one at 24 storeys and the other at 48 storeys, with a unit mix of 1 to 5 bedrooms apartments.
CanningHill Piers will be fronting both the river as well as the hill, and offers panoramic views of the beautiful Singapore city skyline.
Here are 8 reasons why you should consider CanningHill Piers as your next place of residence or investment:
1. Excellent Connectivity
Whether you are driving or taking the public transport, CanningHill Piers offers you excellent connectivity both ways. It is directly linked to Fort Canning MRT (Downtown Line), and only a brief walk to Clarke Quay MRT(North East Line). If you decide to drive, both CTE and PIE are easily accessible, making your commute to other areas of the island quick and easy.
2. Central District
Being located in a prime location, mean that your investment will be exposed to a large number of potential buyers who are in the market for a property. These potential buyers will be looking for properties in the best location, and that's why properties that are centrally located tend to be a preferred choice.
3. Sits Within an Integrated Development
It is a wonderful thing for a property to be part of an integrated development. CanningHill Piers has a 2-storey commercial podium that will feature all kinds of shops and amenities. These kinds of properties can benefit from co-marketing, shared amenities and other synergies that come through a single project. Most importantly, properties like this are less likely to get lost in a sea of other developments.
4. Vibrant Entertainment and Amenities
Initially a small fishing village back in the day, Clarke Quay and the Singapore River, where CanningHill Piers is located at, is now a bustling entertainment hub, concentrated with restaurants, bars and entertainment venues. Residents surely be spoilt for choices! The idyllic Singapore River is also beautiful sight, and a reminder that it was once the lifeline of Singapore since the 19th Century.
5. Recreational & Leisure
CanningHill Piers is also located close by to several museums, including The Battle Box at Fort Canning, The National Museum of Singapore and the Singapore Art Museum. At any point of the day you would like to breathe in some fresh air and take in the sights, have a stroll along the Singapore River, or go for a walk at the nearby Fort Canning Hill. Not to mention, the Orchard Road retail belt is only a quick drive away, or less than a 20 minutes walk. Living at CanningHill Piers can never get boring.
6. Renowned Developer
The residential and commercial component of CanningHill Piers are jointly developed by CDL and CapitaLand. These two developers are one of the biggest in the industry, with excellent track records with their developments and management. They are both very well regarded as Singapore's top strongest groups.
7. Designed by Famous Architect Group Led by Bjarke Ingels

The Bjarke Ingels Group has designed over 60 stunning buildings to date, and have received 22 highly notable awards for their works. If you have seen their portfolio, you will understand that every single project that they are involved in is impressive.
8. Great Tenancy Potential
Clarke Quay is known to be an expatriate enclave. So if you are looking to purchase CanningHill Piers as an investment, you won't go wrong with CanningHill Piers. Rental demand and stability should be able to keep its strength for many years to come, especially with the current limited supply and lack of in the near future.
Being in a central district has its perks. Tenants are much easier to come by due to the preference of these areas by white collared professionals, expats and even C-level executives. With Fort Canning MRT linked to the development, heading to Downtown is extremely convenient, at only 3 stops away. The most prestigious office addresses are located here, with buildings such as Marina One, Asia Square Tower, One Raffles Quay and Marina Bay Financial Centre.
There are also plenty of offices and commercial areas directly surrounding CanningHill Piers itself, such as UE Square and The Central.
With the CBD nearby, CanningHill Piers will be an attractive place of residence, and securing tenants at good rental rates will be an easier task.
Sectional View of CanningHill Piers

How Will It Feel Like to Stay in CanningHill Piers?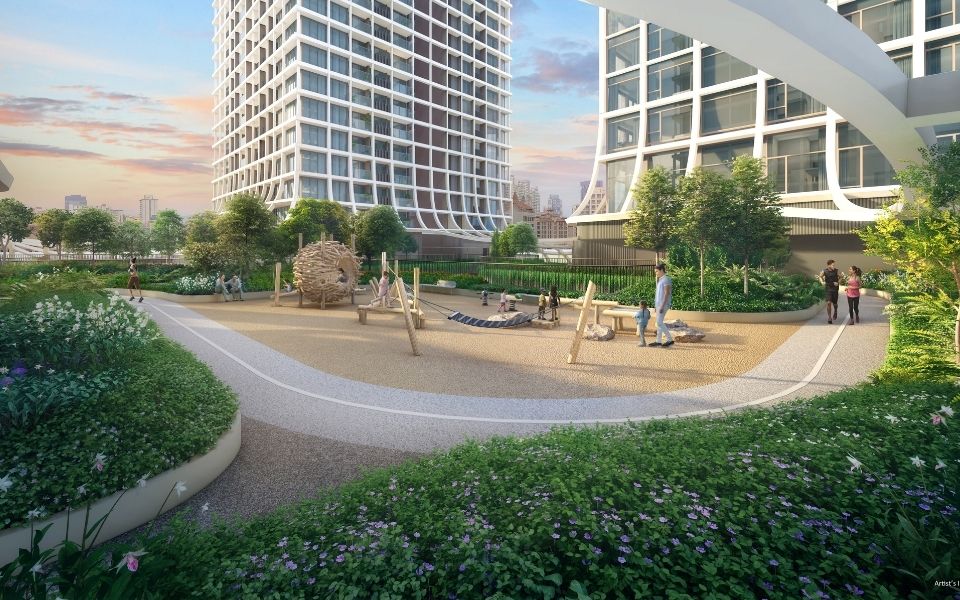 It's all about luxury living in CanningHill Piers. It's a dream for many to be able to step into a building designed by the respectable Bjarke Ingels, now you can finally live in one and call this place your home. CanningHill Piers will be a standout building that will be a landmark of the area. You can expect CanningHill Piers to have a grand feeling in the entrance and common areas, with a posh atmosphere that has also been overflowed from the upmarket integrated hotel and service residences.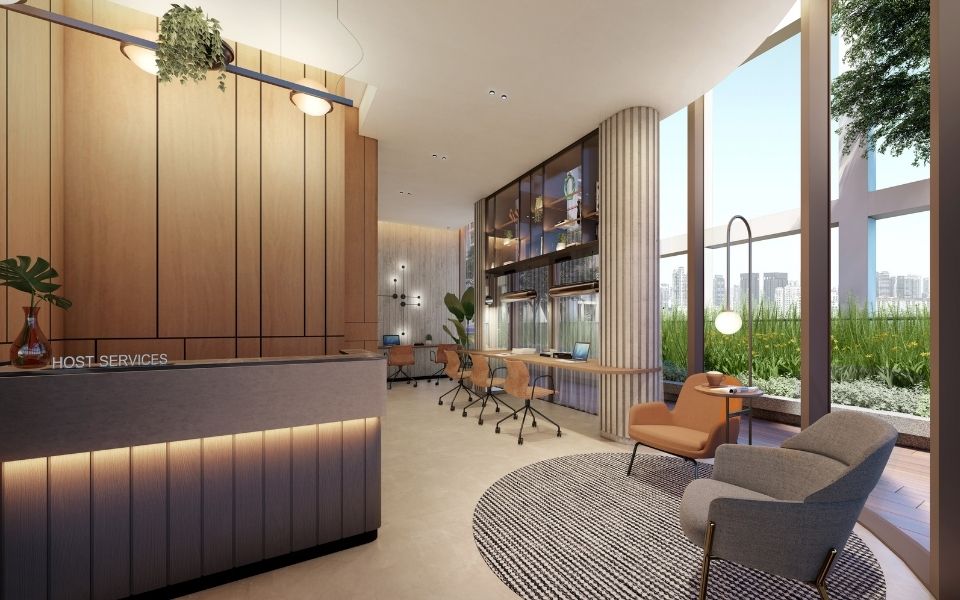 Staying in CanningHill Piers, you will have one of two breathtaking views of either the Singapore River and the city skyline or Fort Canning Hill. Anytime, at your convenience, you have access to the commercial shops integrated within the building. Also in your immediate proximity are F&B and entertainment outlets along Clarke Quay, for you to pop by anytime you wish, while being able to retreat back to the comfort of your home quickly and easily.
More Details on CanningHill Piers
With a total of 696 residential units, CanningHill Piers will not only benefit from being an integrated mixed-use development, but also from being a large one. With that, you can expect better property management and facilities. Also, with a good mixture of 1 to 5 bedroom units, families of all sizes are catered to. Investors will have a wider variety of options to choose from depending on their purchase preference.
The private facilities for CanningHill Piers will be dedicated to the residents only. Guests from the hotel and serviced residences will not be able to access this resident-exclusive areas., minimizing any privacy and security issues.
Showflat Photo Gallery
1 Bedroom + Study


2 Bedroom + Study




3 Bedroom Premium




4 Bedroom Premium




CanningHill Piers Location Map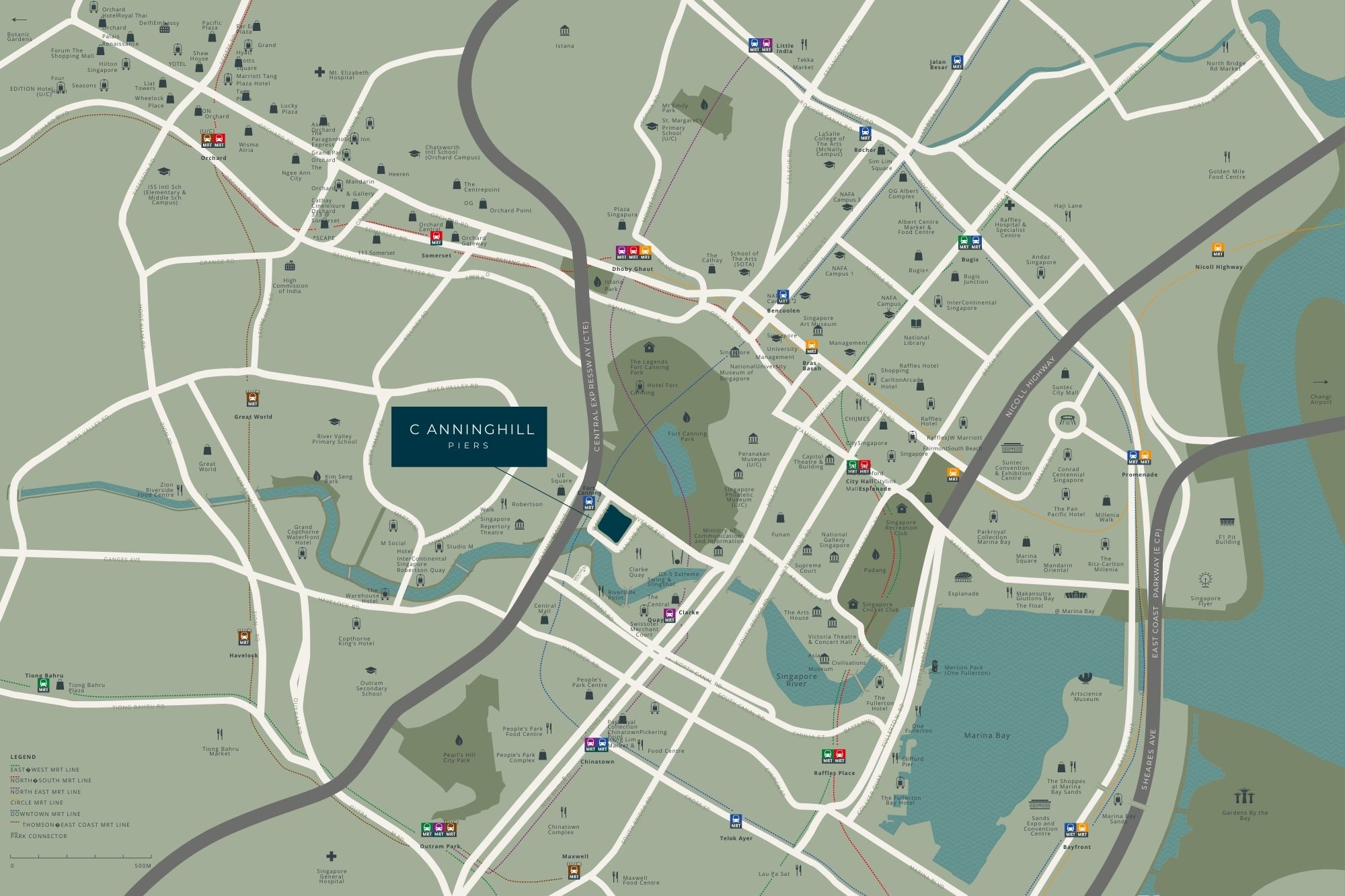 Other Nearby Amenities
Fort Canning Park
The Central
Malls
Apart from the commercial podium integrated right within CanningHill Piers itself, you will also be able to find other shopping malls within walking distance.
Nearby is The Central, which is the largest shopping mall in the Clarke Quay area. With close to a hundred retailers, this mall provides patrons with a great shopping experience. You will be able to find restaurants and cafes in this mall, as well as pharmacies to a mixed martial arts school.
Another shopping area nearby is UE Square. The centre has many medical, beauty and childcare outlets in addition to the restaurants and cafes. It's open every day from mornings to evenings or later. A great place for those on the go!
Also in this area, along the Singapore riverside, is the main area of Clarke Quay, a spot for dining and nightlife. The place is mainly based on restored warehouses, and provides a nice ambience to relax, or have a great night out.
Parks
Nearby residents can take advantage of the nearby For Canning Park to go for an evening stroll, or have a good jog, all in the beautiful outdoors. The fresh air and chirping of birds in the trees will lighten your mood greatly. Having a park close by is good for kids to have a safe and free place to play outside. It is also perfect to bring your pets out for a good exercise.
Having the Singapore River right at your doorstep, you will be able to enjoy your daily walks here too, while admiring the preserved buildings along the riverside.
Supermarkets
With supermarkets nearby, grocery shopping will no longer be a cumbersome task. Whether you need toiletries, or food supplies, you will be able to find everything you need in the nearby supermarkets. There is a Cold Storage located at UE Square, and the Japanese themed Don Don Donki at The Central.
Nearby Schools
Here is a list of primary schools within 2 km of CanningHill Piers.
Primary Schools within 1+km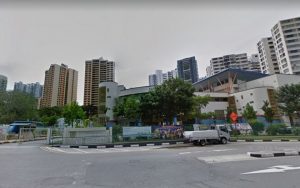 River Valley Primary School
2 River Valley Green
Primary Schools within 2km

ACS Junior
16 Winstedt Rd

St. Margaret's Primary School
2 Mattar Road

Cantonment Primary School
1 Cantonment Cl
Tertiary Schools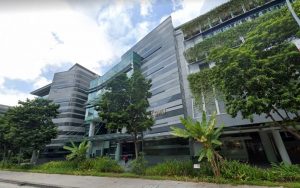 SMU
81 Victoria St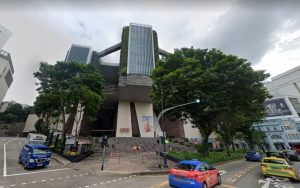 SOTA
1 Zubir Said Dr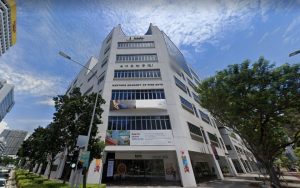 NAFA
80 Bencoolen St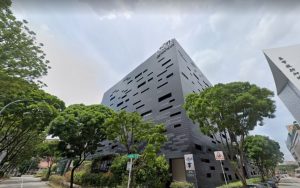 Lasalle
1 McNally St
CanningHill Piers: Liang Court Complete Redevelopment Project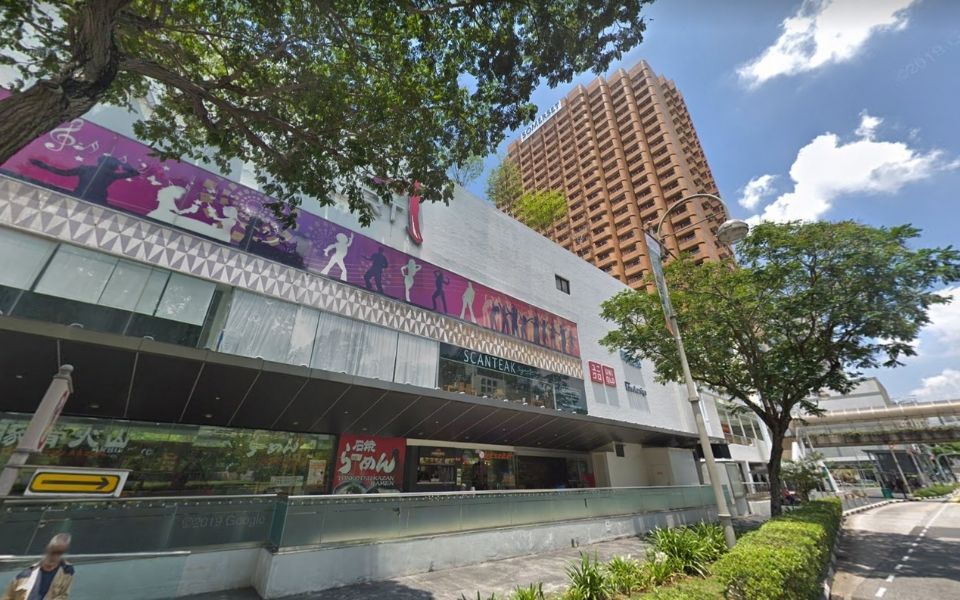 The developers CapitaLand and CDL acquired the former Liang Court site for a redevelopment project, which is now known as CanningHill Piers. The Liang Court site formerly comprised Liang Court mall, Novotel Singapore Clarke Quay and Somerset Liang Court Singapore.
The integrated development will have a total GFA 100,263 sqm, spread across the residential, commercial and hotel components. A lease top up for a fresh 99 years has also been granted. The lease was previously up to 1st May 2077.
What's at Clarke Quay?



Clarke Quay was previously the centre of trade of Singapore, where bumboats and merchants transported goods along the Singapore River. It's now a historical landmark, that went through conservation and preservation efforts in different stages since 1993.
There are a total of 5 blocks of restored warehouses where you may find restaurants, bars and nightclubs. You will also be able to hop on a river cruise or river taxi here at Clarke Quay.
Clarke Quay is a great place for dining and entertainment, and the area turns into a bustling and energetic area during the night for get-togethers and parties.
Types of Available Units
CanningHill Piers will have a wide variety of unit types ranging from 1 bedroom to 5 bedrooms in many different layouts. Investors are able to enter into the market at a lower quantum with the 1 and 2 bedroom units, or go for something larger such as 3 bedrooms and above.
Singles, couple and families are all able to find the perfect unit configuration for themselves with the various kind of layouts available.
Available Unit Types:
| | | |
| --- | --- | --- |
| Type | No. of Units | Area (excl PH void) |
| 1 Bedroom | TBA | TBA |
| 2 Bedroom | TBA | TBA |
| 3 Bedroom | TBA | TBA |
| 4 Bedroom | TBA | TBA |
| 5 Bedroom | TBA | TBA |
| Sky Suites | TBA | TBA |
| Super Penthouse | TBA | TBA |
CanningHill Piers Facilities


Plenty of spaces and luxury facilities are available within CanningHill Piers, giving residents a relaxing and enjoyable time within their very own exclusive resident's only areas.
The standout facility within CanningHill Piers is the incredibly scenic sky bridge, with an infinity pool, that overlooks the Singapore River. Soak in the views and enjoy the tranquility 24 storeys above ground.
There are plenty more facilities for everyone's pleasure, including:
Sky decks

Lounging and retreat areas

Lounges

Spa pool

Gyms

Steam rooms

Function rooms

Flexi pods

Bouldering wall

Children's play area

Outdoor jogging track

And more
CanningHill Piers Floor Plans
The floor plans presented are only a selection of the entire library.
Please note that floor plans may be subjected to changes.
1 Bedroom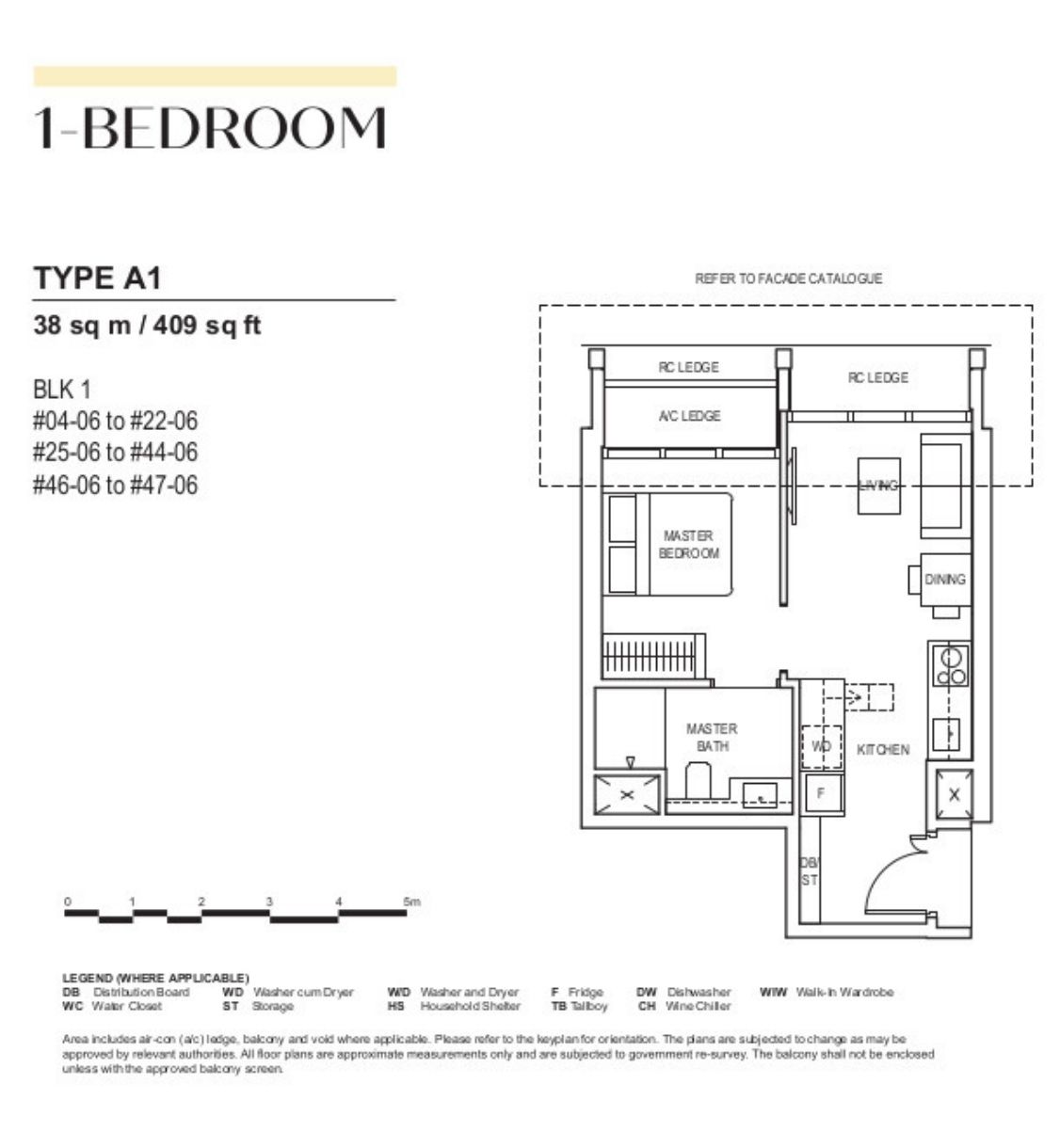 2 Bedroom + Study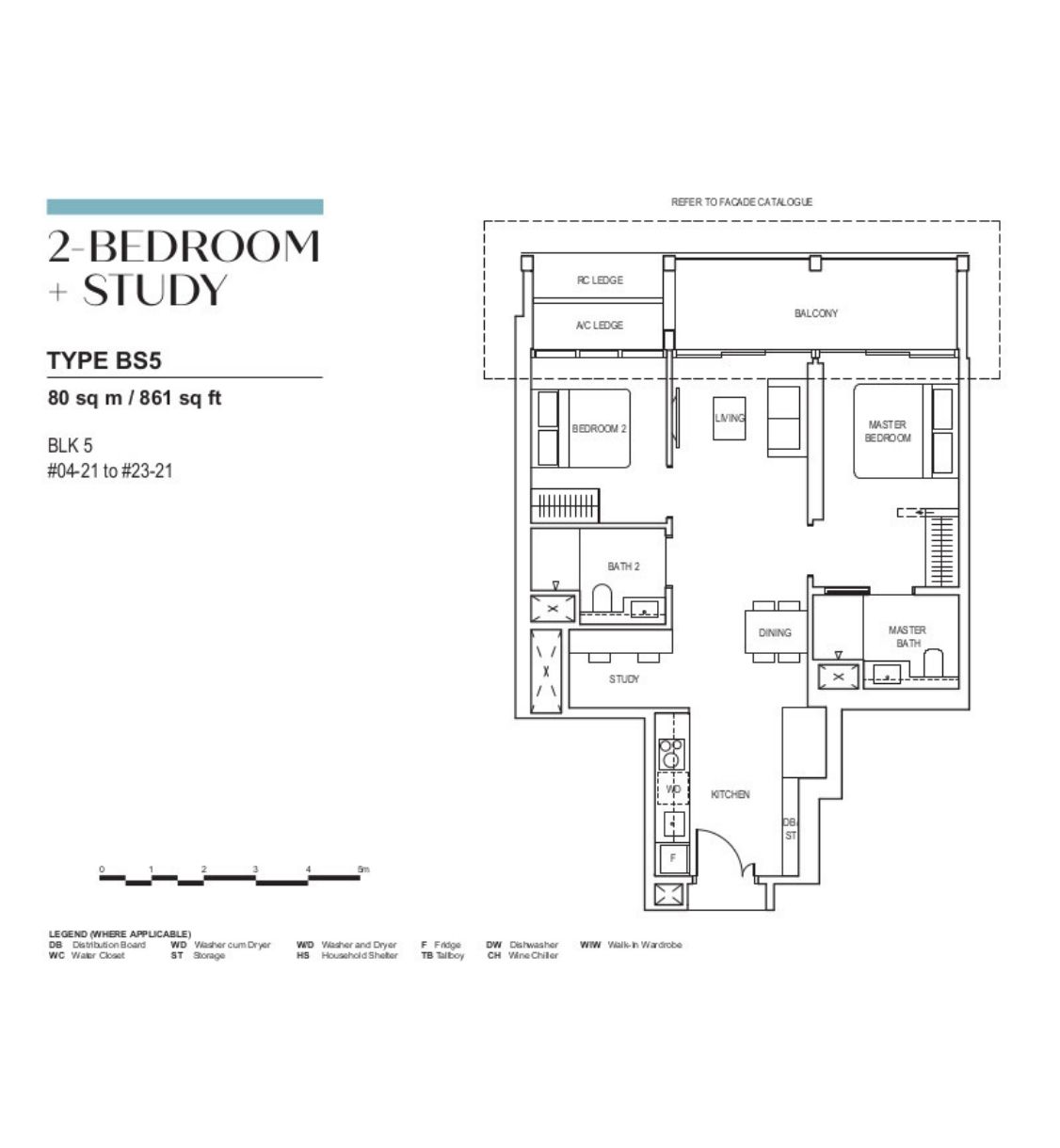 3 Bedroom Premium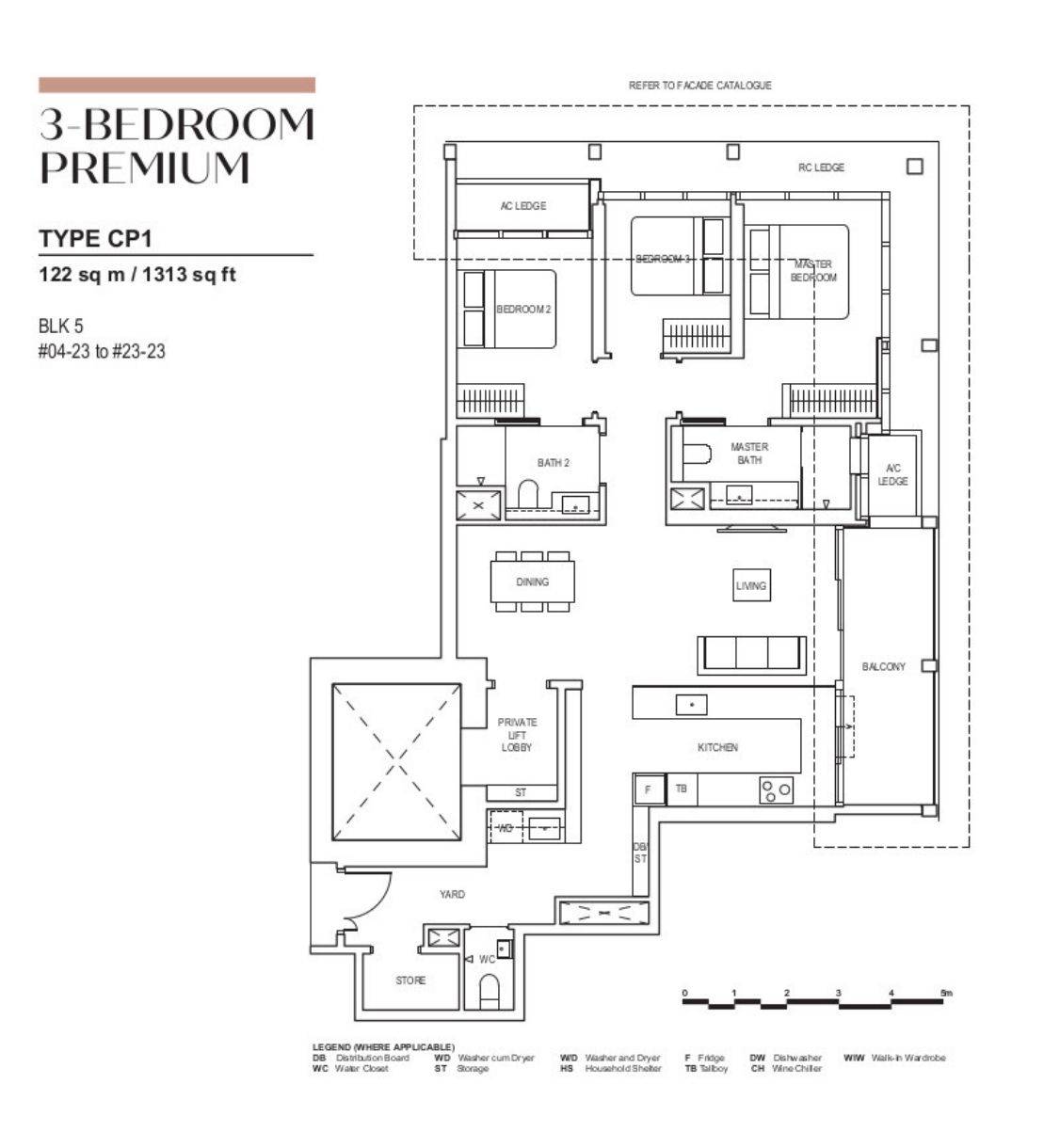 4 Bedroom Premium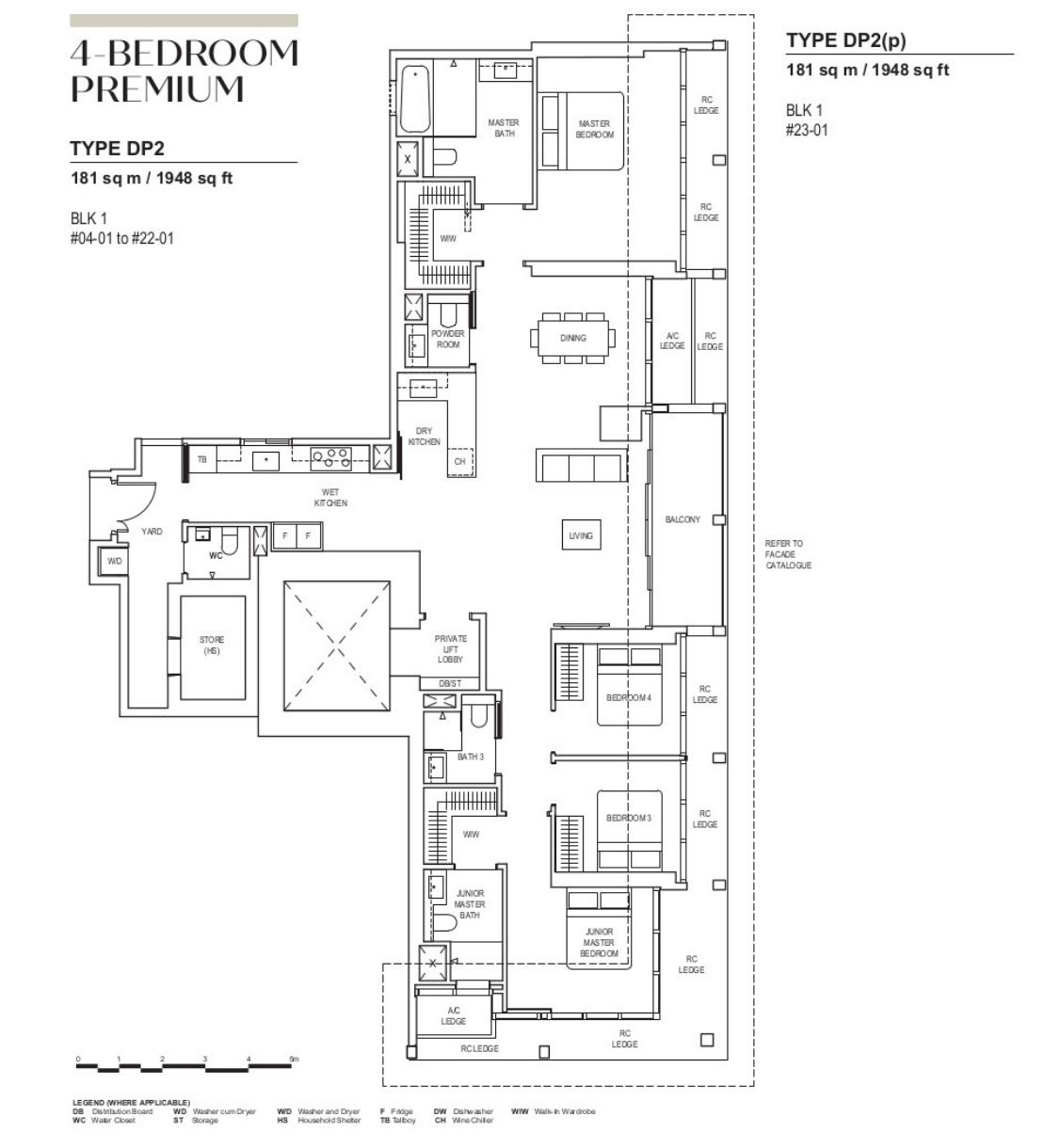 These are only a few of the layout variations. A complete floor plan booklet will be provided to you during your showflat visit.
CanningHill Piers Site Plan
Site Plan for Level 3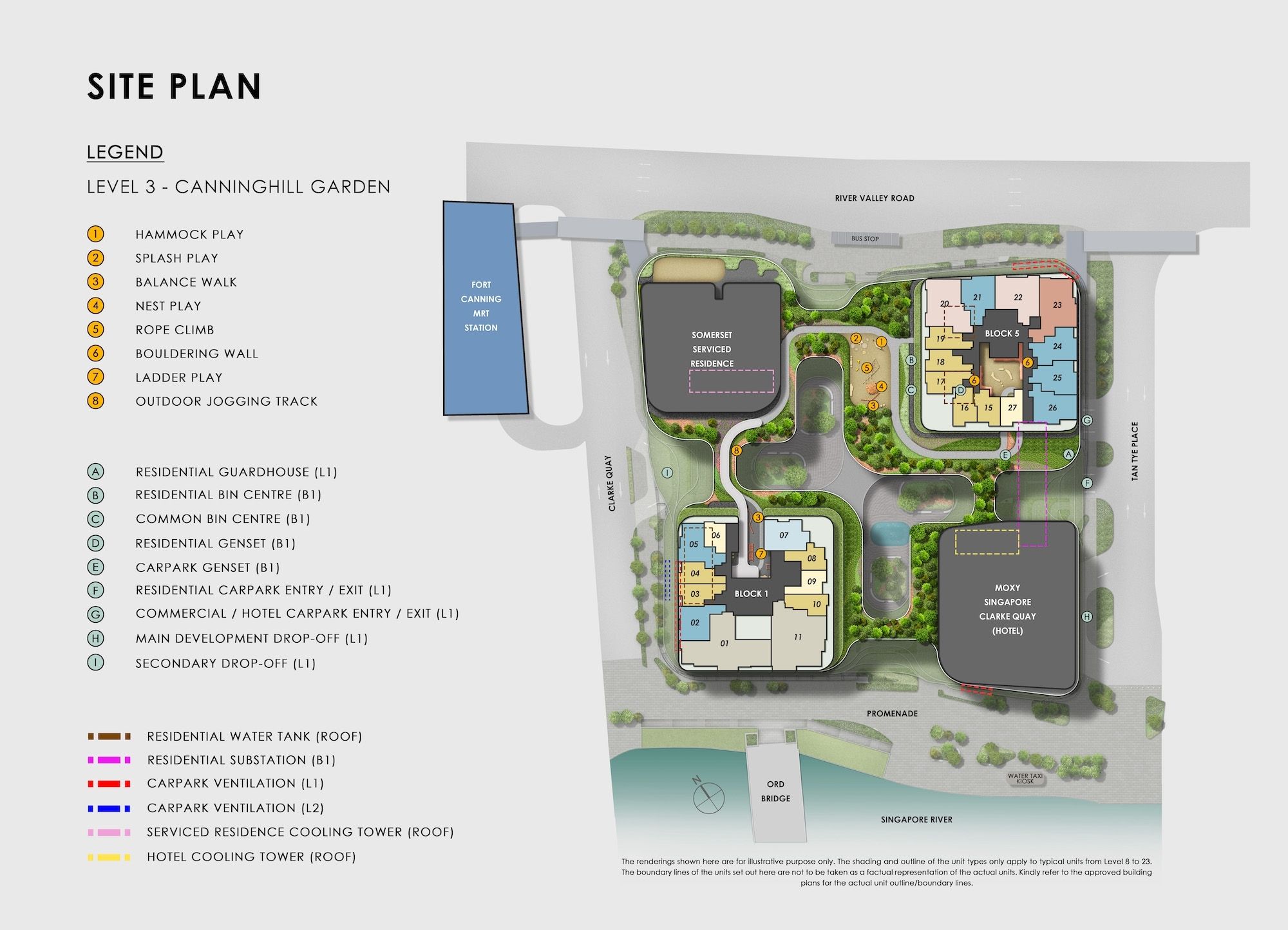 Site Plan for Level 24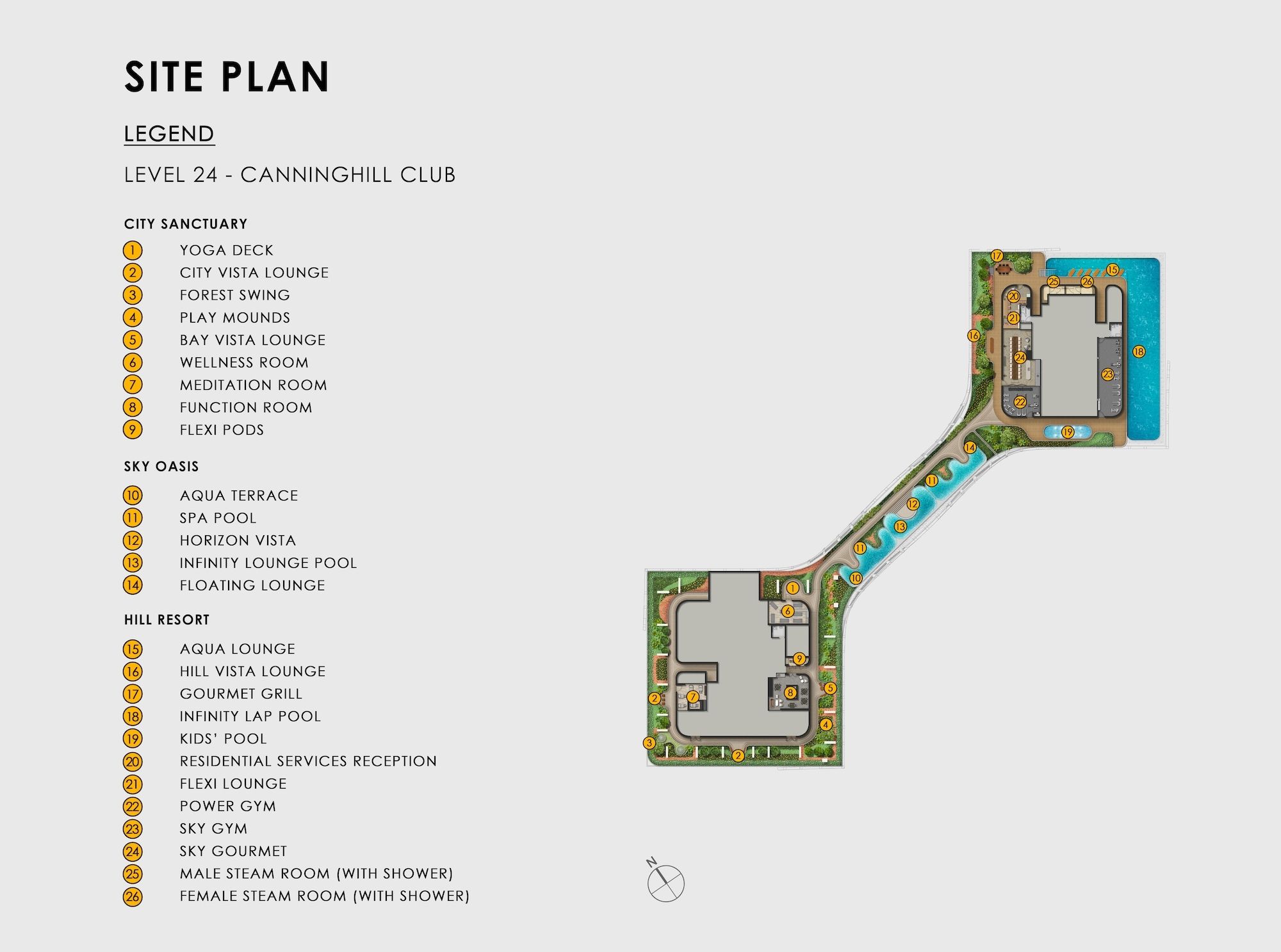 Site Plan for Level 24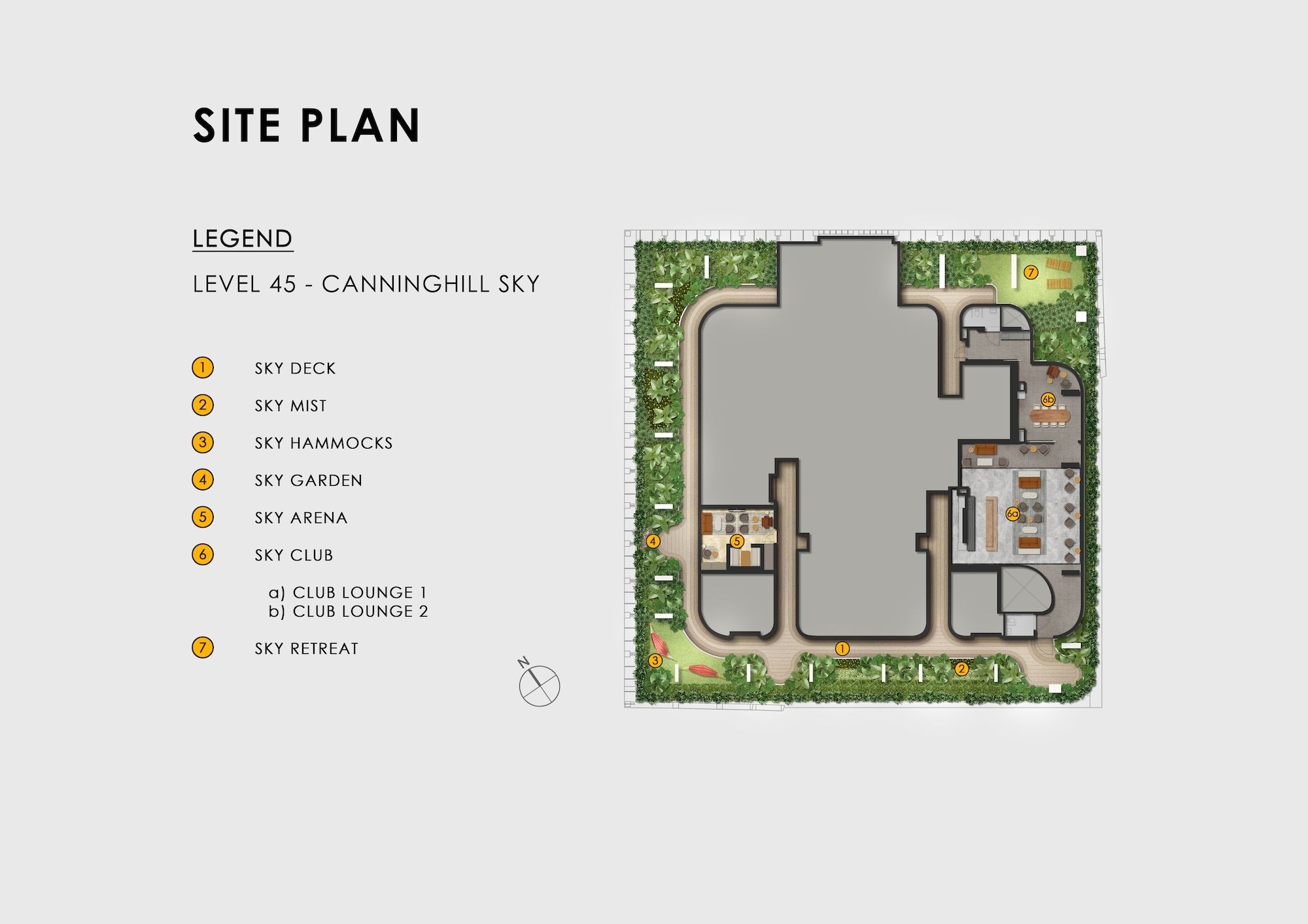 Nearby Condominiums
CanningHill Piers will be a one of its kind development in the Clarke Quay area. Being an integrated development designed by the renowned Bjarke Ingels Group, no other residential developments can really compare the CanningHill Piers. CanningHill Piers has a unique allure that will draw buyers and tenants to it.
Here are several residential developments within 500m of CanningHill Piers:
River Place
Completed in 2000, River Place is a 99-year leasehold development which consists of 509 units, making it one of the most comparable development to CanningHill Piers. However, the development has definitely aged after 2 decades since the completion.
UE Square Residences
With 495 units, UE Square is another notably large development. It has a 929-year lease starting from 1953. However, UE Square was completed in 1997, making it a fairly aged development as well.
Vivace
Vivace is a small residential development with only 85 units. It is a 999-year leasehold from 1841, and the current development was completed in 2012.
Robertson Edge
Robertson Edge is another 999-year leasehold small development with 70 units, completed in 2008.
The Imperial
The Imperial is a freehold development with 187 units, which was completed in 2006.
The Pier at Robertson
The Pier at Robertson is also another freehold development with 201 units, which was also completed in 2006.
UE Square Residences
Vivace
River Place
About CanningHill Piers Developer
The residential and commercial segment of CanningHill Piers are jointly developed by the renowned CDL and CapitaLand.
CDL is a publicly listed company in Singapore. with an incredible network spanning 112 locations in 29 countries and regions. The company has a very strong, stable and diverse portfolio of not only residential projects, but also hotels and shopping malls.
CapitaLand, also headquartered in Singapore, is another large and stable real estate group with a strong and diverse portfolio. They have a remarkable presence across over 250 cities in over 30 countries across the world, with their core markets in Singapore and China.
Is CanningHill Piers Worth Buying?
Apart from all other factors, CanningHill Piers will be the youngest development in the area, making it a huge draw for tenants and homebuyers. Similar residential developments in the vicinity are at least a decade old. The range of impressive facilities in CanningHill Piers also make it stand out from its neighbors.
With no upcoming supply in the vicinity, rental demand will be kept strong, and CanningHill Piers will be able to command good rental numbers. Low supply, coupled with healthy demand, has always been known to keep the real estate prices rising.
Price and location are not he only factors that form up the value proposition of CanningHill Piers. Being an integrated development, CanningHill Piers is different and unique to other residential developments in the area. Integrated developments are typically able to command higher resale prices, even so if it's conveniently linked to an MRT station.
If we were to compare prices to similar recent new launches, we will see that CanningHill Piers is priced for value for the location and type of property you are buying. The recent launch, Midtown Modern, located at Bugis, was sold at an average of around $2,800 psf. Another launch at Jiak Kim Street, Riviere, was sold at an average of $2,600 psf. You should be able to deduce that these developments do not have the same unique pull as CanningHill Piers. Homes along the riverside are hard to come by, and CanningHill Piers is one of them.
Now on to the location, CanningHill Piers is centrally located in a vibrant entertainment, dining, lifestyle and tourism destination, overlooking the Singapore River. The location itself has a very historical significance, and is an area that many are familiar with. Within a few minutes drive, you are easily connected to major activity areas, such as Orchard Road, River Valley, the CBD, the arts and civic district and the Ophir-Rochor corridor.
Having direct access to Fort Canning MRT, you will have incredible connectivity to major areas of Singapore without the need to own a car. This is an enticing factor especially for tenants who may not want to own a car in Singapore. The Fort Canning MRT station will be able to connect you to:
Chinatown Interchange in 1 stop

Downtown (CBD) in 3 stops

Bayfront Interchange (MBS) in 4 stops

Bugis Interchange in 6 stops
Additional Requirements to Take Note
CanningHill Piers Showflat Location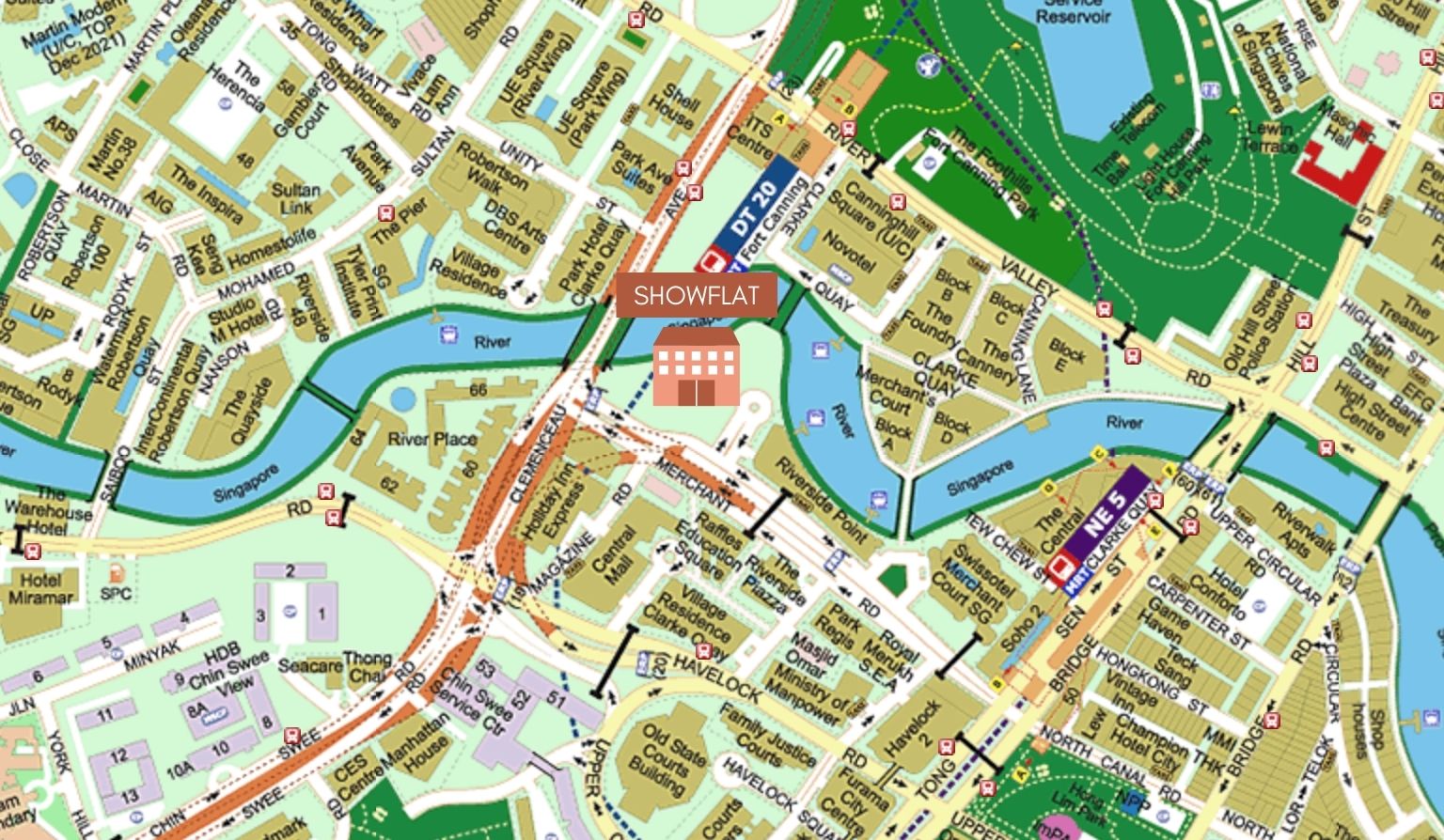 Driving Directions to the Showflat
Showflat Address: Merchant Loop
Driving Directions to the Showflat
The showflat is NOT located at the actual site.
From Clemenceau Ave, make a turn into Merchant Road

In approximately 100m, make a left turn into Merchant Loop, where the showflat is located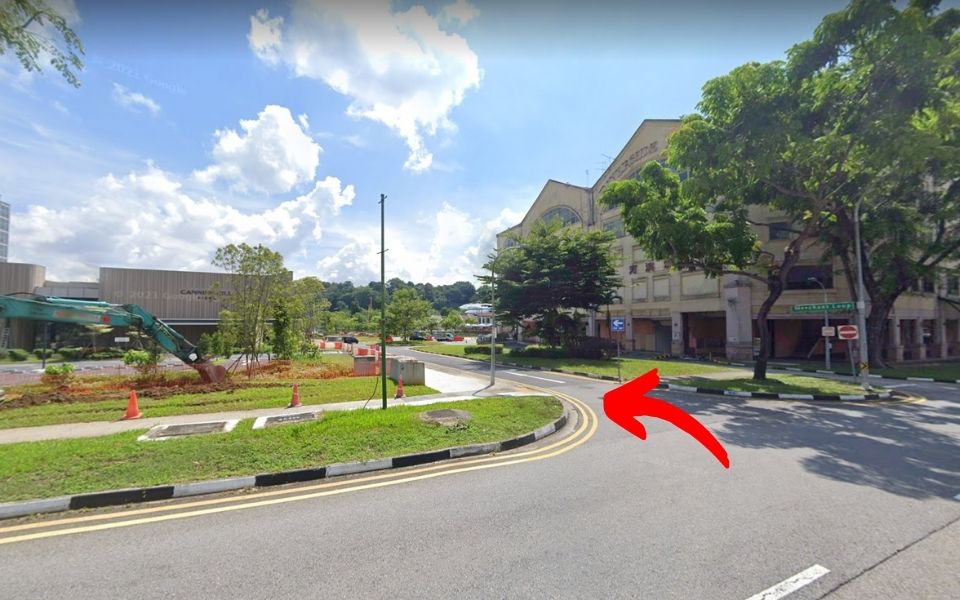 Click here to load Google Maps location for CanningHill Piers Showflat on your phone
For showflat booking and sales enquiries, reach us via the contact form at the bottom of this page and we will link you up with the developer's sales team.
Book a Showflat Appointment