Fernvale Ln, Singapore
For Sale
- Executive Condominium (EC), Residential
Showflat Update: Showflat will be available for viewing, strictly on an appointment basis.
Online viewings will continue to be available.
Book a showflat or virtual appointment by registering with us
(👇👇 Scroll to the bottom, or click here to register 👇👇)
Price Chart & Availability
Last Updated: 10th December 2023
| Project | Type | Min. Area (sqft) | Max. Area (sqft) | Lo Price ($) | Hi Price ($) | Availability |
| --- | --- | --- | --- | --- | --- | --- |
| PARC GREENWICH | 2 BR DELUXE | 0 | 0 | - | - | 0 |
| PARC GREENWICH | 3 BR DELUXE | 980 | 980 | 1144000 | 1179000 | 1 |
| PARC GREENWICH | 3 BR PREMIUM | 1,001 | 1,216 | 1166000 | 1456000 | 52 |
| PARC GREENWICH | 3 BR PREMIUM + S | 0 | 0 | - | - | 0 |
| PARC GREENWICH | 4 BR PREMIUM | 0 | 0 | - | - | 0 |
| PARC GREENWICH | 5 BR LUXURY | 0 | 0 | - | - | 0 |
Parc Greenwich EC Latest Updates
20 July 2021: In accordance with the revised Safe Management Measures announced on 20 July 2021, commencement of e-app for Parc Greenwich will be postponed till after 18 August 2021.
Project Details
| | |
| --- | --- |
| Project Name | Parc Greenwich |
| Developer | FCL Lodge Pte Ltd (Frasers Property) |
| Address | Fernvale Lane |
| District | D28 Seletar |
| Property Type | Executive Condominium |
| Tenure | 99 Years |
| Total Units | 496 |
| Unit Mix | 2-Bedroom, 3-Bedroom, 4-Bedroom, 5-Bedroom |
| Estimated TOP | March 2026 |

---
Parc Greenwich EC
Parc Greenwich is a highly anticipated Executive Condominium estimated to launch this July 2021. Parc Greenwich on Fernvale Lane which is situated across Greenwich V Mall and Seletar Hills, just a short drive away from Serangoon Gardens. Parc Greenwich is made up of nine 14-storey blocks and has a total of 496 units with size ranging from 2-Bedroom (from 786sqft) to 5-Bedroom (1464sqft) catering to all groups of EC buyers. Whether you are a couple or a growing family, Parc Greenwich has the perfect size for you. There will also be an upcoming park next to the development, making Parc Greenwich a home in an Urban Village. The expected TOP for Parc Greenwich is 2026, and it is developed by Frasers Property (Fernvale Lane Pte Ltd).
In Parc Greenwich, there are dedicated leisure zones with various amenities to foster well-being for the entire family, offering a new, lively, and idyllic lifestyle. Parc Greenwich has taken great care in prioritising the different needs of all residents, rest assured that there will be amenities and facilities well suited for everyone in your household. The developer aims for all Parc Greenwich residents to be proud homeowners.
Here are several reasons why you should consider Parc Greenwich as your place of residence:
1. Remarkable Value
Parc Greenwich is an Executive Condominium (EC), which simply put, is a subsidised condominium by the Government (HDB oversees the entire application process) but built and sold by a private developer. EC is equivalent to you getting a private condominium quality at a 15-20% discount, hence it is of superb value for the buyer.
Because ECs are greatly subsidised by the government, EC is made exclusive to only Singaporeans who meets its eligibility. Not everyone qualifies to purchase an EC as it is catered for middle-income Singaporeans who wish to own a condominium but find private condominium to be out of their financial reach at the moment. If you are eligible to purchase an EC, know that it is truly a privilege, as it puts you in an advantageous position in the future because ECs are known to have a great capital appreciation.
2. CPF Housing Grant
On top of its superb value, there is still a CPF Housing Grant by the government up to $30K that some of you may qualify based on your monthly household income ($12K and under). You will received the grant amount in your CPF Ordinary Account and the amount can be used to offset the remainder of the EC downpayment and subsequent payments against the purchase price or reduce the EC's mortgage loan.
3. Location & Connectivity
Parc Greenwich is greatly located, it is at the western part of Sengkang just next to Ang Mo Kio town. Parc Greenwich is 5 minutes drive from CTE, and it takes about 12 minutes drive to CBD area which is considered a short travelling time to the City. Less time spent on the road and more time to focus on things that matter to you.
4. Amenities & Convenience
There are 2 shopping malls within walking distance. With Greenwich V just across the road from Parc Greenwich and The Seletar Mall less than 10 minutes walk away, you will be able to access your daily necessities with convenience and comforts, from your supermarket needs to F&B, to services that you require, they are all within your vicinity.
There is also coffee shop, Sheng Shiong supermakert. NTUC Supermarket & Community Hub @ Sengkang all along the road Sengkang West Avenue is behind Parc Greenwich.
5. Deferred Payment Scheme (DPS)
DPS can be really helpful for buyers who currently owns a HDB and is still servicing their HDB monthly mortgage loan repayment, you can utilise DPS so you do not have to service 2 home mortgage repayments at the same time. DPS enables you to begin servicing your EC monthly mortgage repayment once Parc Greenwich EC is ready for occupation. However, your property purchase price will cost about  3% more under DPS as compared to Normal Payment Scheme (NPS).
DPS in a nutshell, you will still be required to make the necessary 20% upfront payment in order to complete your booking of unit at the beginning, the DPS payment only applies to the remainder 80% of the purchase price.
6. Nature Parks & Park Connectors
According to URA Masterplan, there will be a new park built directly next to Parc Greenwich, bringing more greenery to your everyday living.
For the nature lover, there is also Sengkang Riverside Park less than 10 minutes drive away and many more big nature parks within D19 (Sengkang, Punggol, Hougang Districts) for you to explore, from Coney Island to Punggol Waterway Park all of which are filled with abundance of nature, making your walking or cycling trail a wonderful and adventurous one.
How Does Parc Greenwich Feel Like?

Parc Greenwich is made up of beautifully designed buildings and common areas, spanning across 18,700 sqm of land area. The building layout is designed to maximize the natural light that comes in, as well as the views from the windows.
There are many facilities that the condominiums offer, such as a clubhouse, gym and swimming pool. The units can be decorated and furnished  to your liking with beautiful fittings and furniture, making this the perfect dream home for your family.
More on the Development
Parc Greenwich is located at Fernvale Lane and developed by Frasers Property (Fernvale Lane Pte Ltd) on a site area of 184,385 sqft. There will be a total of nine 14-storeys blocks with a total of 496 units, ranging from 2-bedroom to 5-bedrooms. There are also penthouses for all types. Parc Greenwich estimated TOP is March 2026 and the showflat is schedule to be ready by July 2021.
Growth Potential
There is a high probability for growth potential for being the first owners of Parc Greenwich because of the attractive pricing buyers get to enjoy, which eventually gives the homeowner an advantage at the point of selling. ECs are known to have a higher capital appreciation as compared to their counterparts; similar nearby private condominiums. You get to purchase a condominium below market value price because of better entry price. The quality and finishings of today's modern ECs are on par with those of private condominium. They are developed by the same property developers who have built and successfully sold private residential developments of all varieties.
Executive condominiums can be sold on the private market without any restrictions after 10 years and this is a huge advantage, as it widens your buyers pool as Foreigners will be eligible to purchase them as well.
There will always be a resale demand for Parc Greenwich, which translates to your selling price and a good and safe asset and investment for you.
Nearby Tenant Pool
You may be planning ahead for the future and wondering who your Tenants might be should you wish to rent it out after fulfilling your Minimum Occupation Period (which is 5 years from Date of Key Collection, MOP applies to all EC buyers). Adjacent to Parc Greenwich, it is zoned for Business 2 use (Clean, Light, General Industry).
Tenants looking at Parc Greenwich will most likely be locals or expats working nearby who prefer to stay closer to their businesses for the convenience. However you may also expect Expatriates who works at the CBD area but wish to live further and have more space (bedrooms) without the CBD rental price tag will look into Parc Greenwich as well as it takes about 15 minutes drive to reach CBD.
The Seletar Aerospace Park is only a 7-8 minute drive away, providing another source of possible tenants.
Showflat Photo Gallery
3 Bedroom + Study



4 Bedroom Penthouse



Parc Greenwich Location Map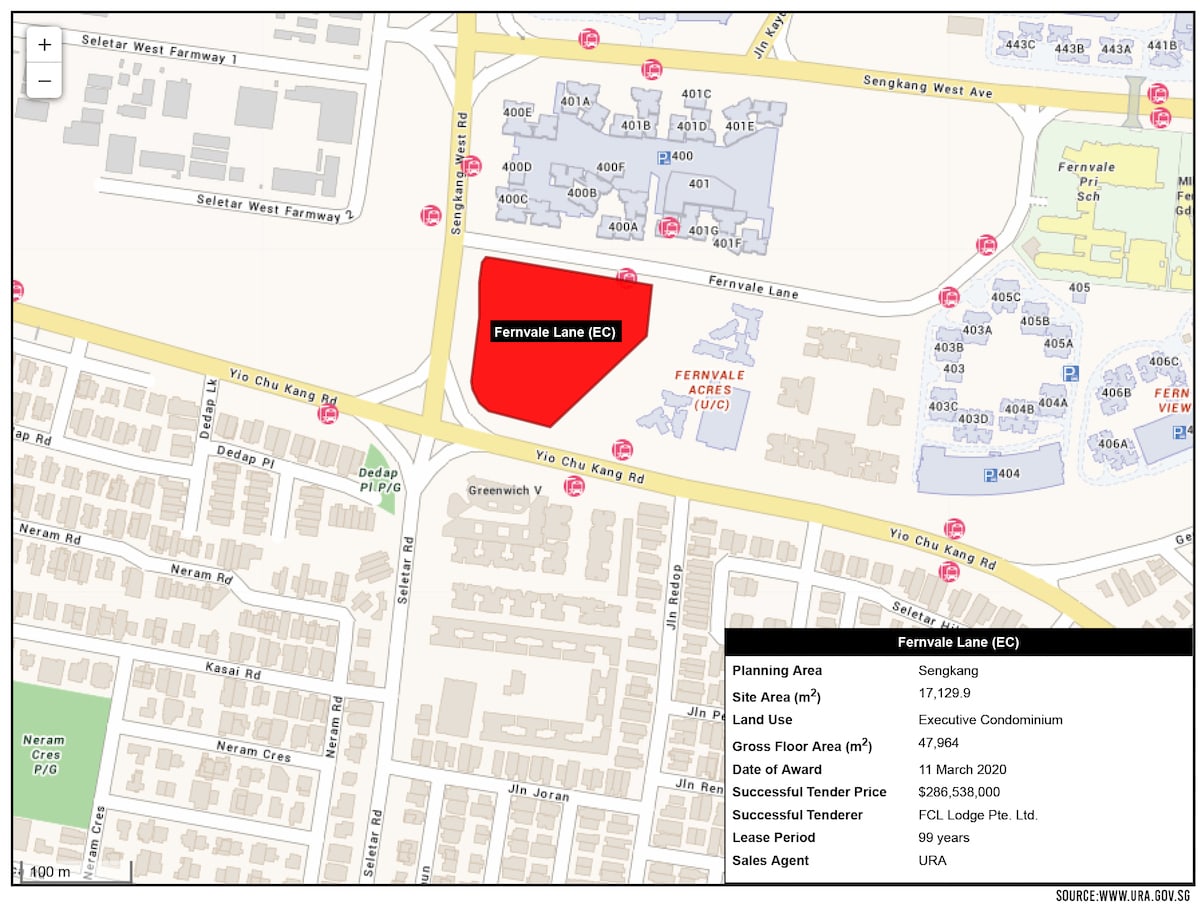 Location & Accessibility
The Seletar Mall
Greenwich V
Parc Greenwich is located just across the road of Greenwich V, a boutique shopping mall with shops and restaurants. Residents are able to pop by this mall to grab a bite to eat or do their grocery shopping with ease. For more entertainment and retail options, The Seletar Mall is just a 3-5 minute drive away. Here, you will find cinemas, retail shops, cafes and more amenities for your family to explore and enjoy.
Apart from the many great amenities here, residents also enjoy convenient access to CTE, which easily links up with the other areas in Singapore, including the city. If you are looking to settle down in a convenient place and find a place with most value for your dollar, Parc Greenwich is great choice to consider.
Nearby Schools
Parc Greenwich is great for families with young kids, or planning to have them in the future. There are several primary and secondary schools within the area. Here are some of them.
Primary Schools within 1km
Fernvale Primary School
1 Fernvale Ln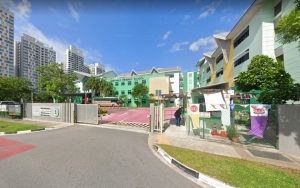 Sengkang Green Primary School
15 Fernvale Rd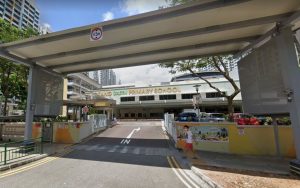 Primary Schools within 2km
Anchor Green Primary School
31 Anchorvale Dr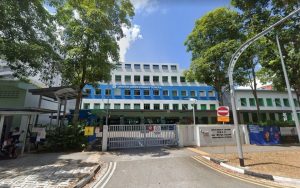 Fern Green Primary School
70 Fernvale Link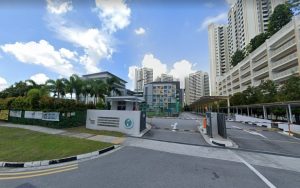 Hougang Primary School
1 Hougang Street 93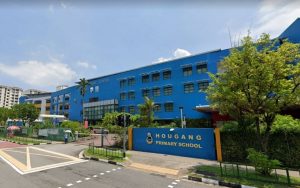 Rosyth School
21 Serangoon North Ave 4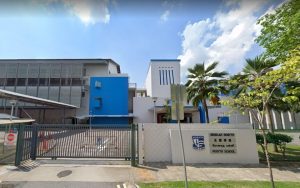 Yio Chu Kang Primary School (TBC)
500 Yishun Ring Road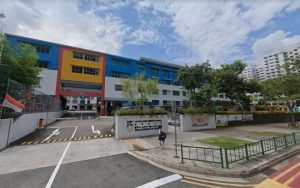 Land Price from Government Land Sales
Parc Greenwich's land parcel was obtained through a public tender via the GLS programme by HDB. Among a total of 7 bidders, the land parcel was awarded to FCL Lodge Pte. Ltd. at a price of $286,538,000 on 11 March 2020.
With a land area of 17,129.9 sqm, and a max gross floor area of 47,964 sqm (GPR 2.8), this translates to a purchase price of $555 psf ppr.
Nearby Amenities
Fairprice Finest at The Seletar Mall
Cold Storage at Greenwich V
NTUC Fairprice Jalan Kayu
In Parc Greenwich, you will be able to enjoy convenience to amenities at Greenwich V and The Seletar Mall. Grocery shopping can be done with ease either from Cold Storage at Greenwich V, NTUC Fairprice at Jalan Kayu or Fairprice Finest at The Seletar Mall. You will also be delighted to find more eateries and restaurants located at the nearby stretch of shophouses at Jalan Kayu.
Types of Available Units
Parc Greenwich comes in various unit types from 2 to 5 bedrooms, suitable for all family sizes, small to large. There is also a penthouse for each unit type.
You will be able to select from different layouts and facings from a total of 499 units.
Available Unit Types:
| | | |
| --- | --- | --- |
| Type | No. of Units | Area (excl PH void) |
| 2 Bedroom | 13 | 786 sqft |
| 2 Bedroom PH | 1 | 990 sqft |
| 3 Bedroom | 48 | 958 – 980 sqft |
| 3 Bedroom PH | 4 | 1173 – 1195 sqft |
| 3 Bedroom Premium | 180 | 1001 sqft |
| 3 Bedroom Premium PH | 14 | 1141 – 1216 sqft |
| 3 Bedroom + Study | 115 | 1066 sqft |
| 3 Bedroom + Study PH | 9 | 1281 sqft |
| 4 Bedroom Premium | 91 | 1206 sqft |
| 4 Bedroom Premium PH | 7 | 1378 – 1410 sqft |
| 5 Bedroom Premium | 13 | 1464 sqft |
| 5 Bedroom Premium PH | 1 | 1679 sqft |
PH = Penthouse.
Facilities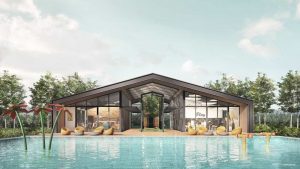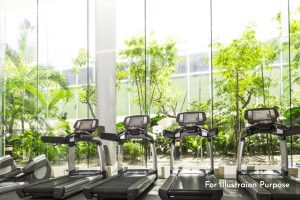 The one thing that really makes lifestyle living is the availability of the facilities that you have in a condominium. In Parc Greenwich, you will get to enjoy the usage of a swimming pool, gymnasium, and a clubhouse with its own function room where you can organize get-togethers with your friends and family.
You will also get to enjoy a sheltered car park for your vehicles, and a dedicated 24/7 condominium security for a peace of mind.
Parc Greenwich Floor Plans
2 Bedroom Deluxe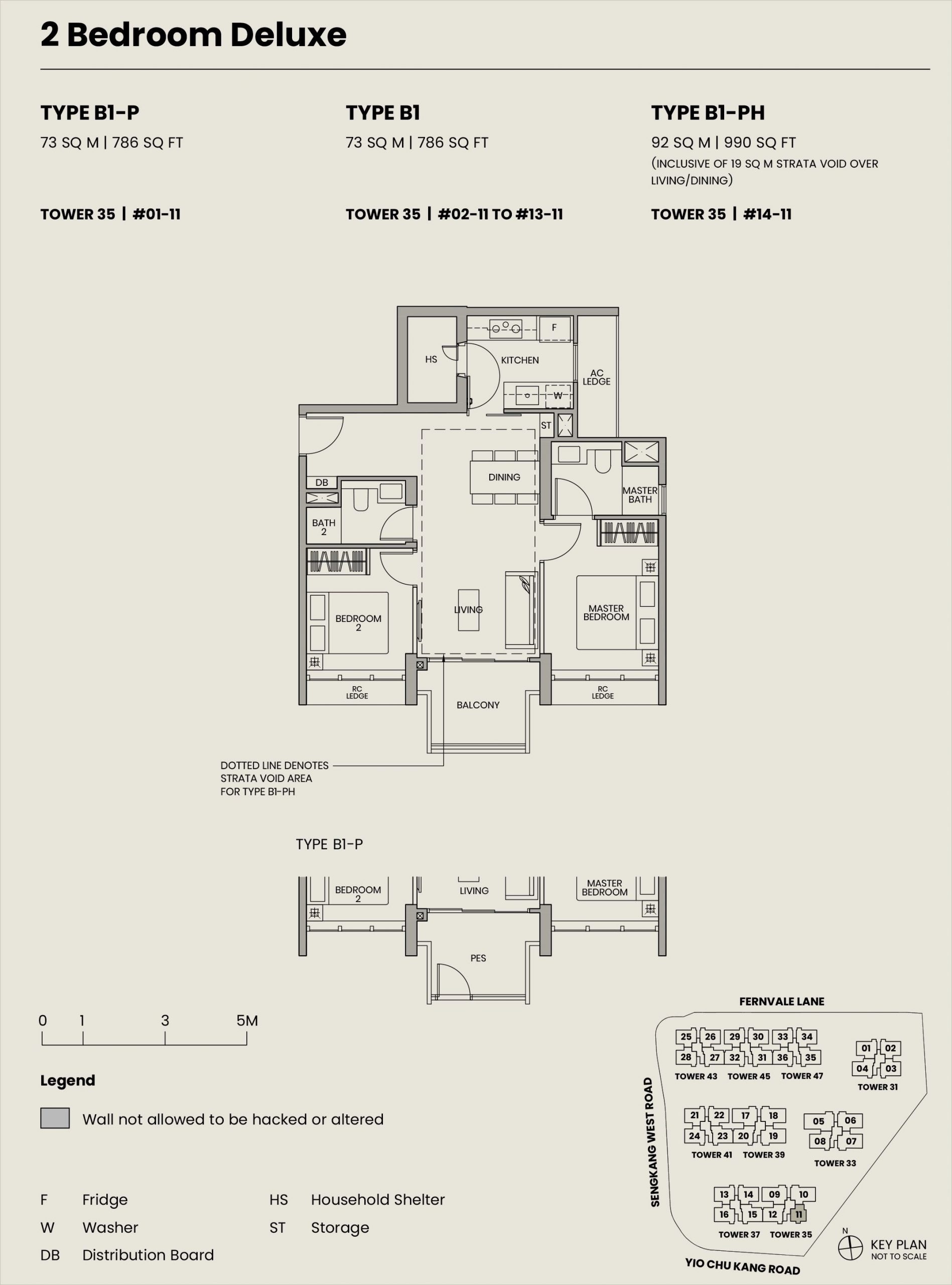 3 Bedroom Deluxe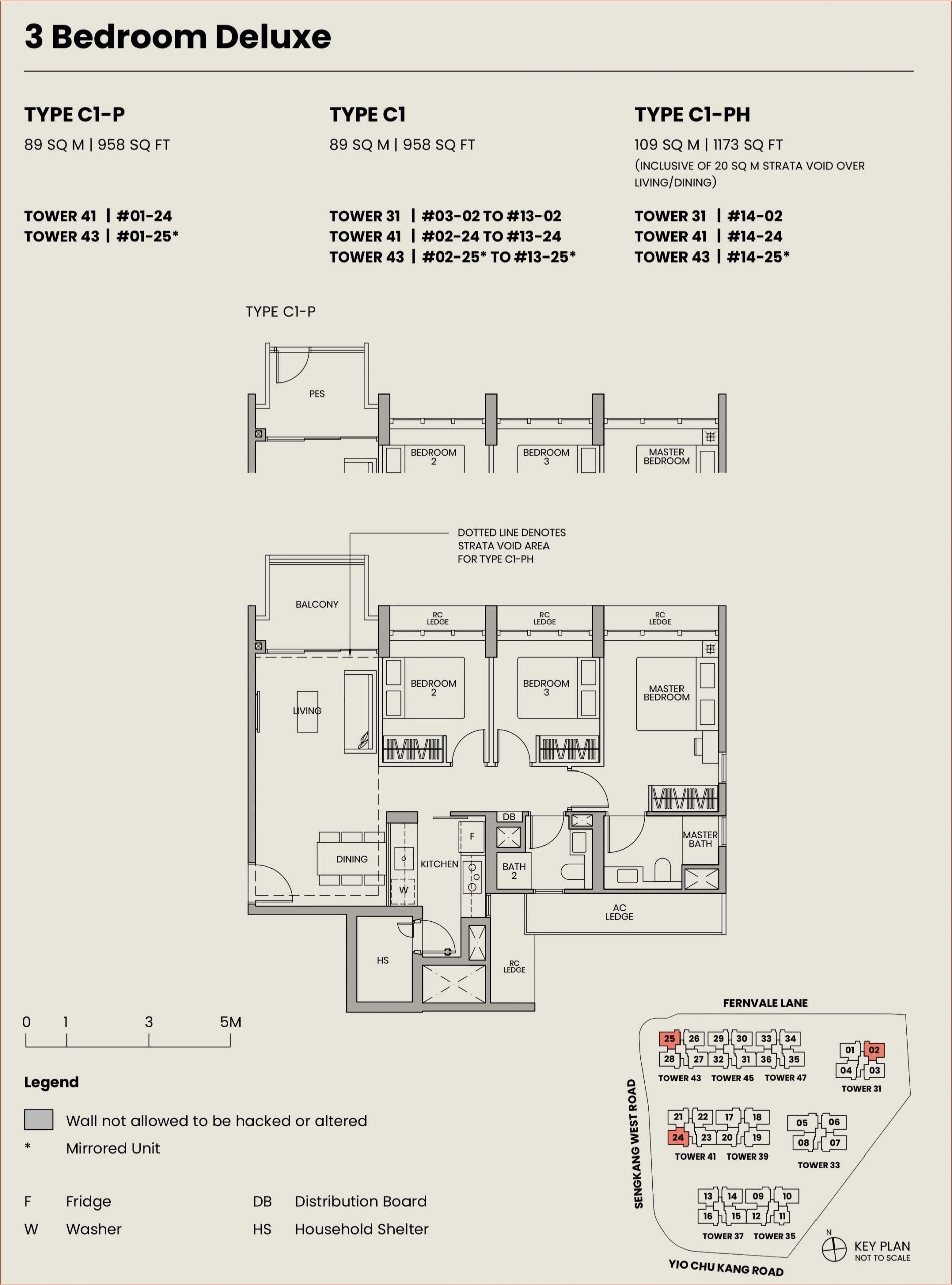 3 Bedroom Premium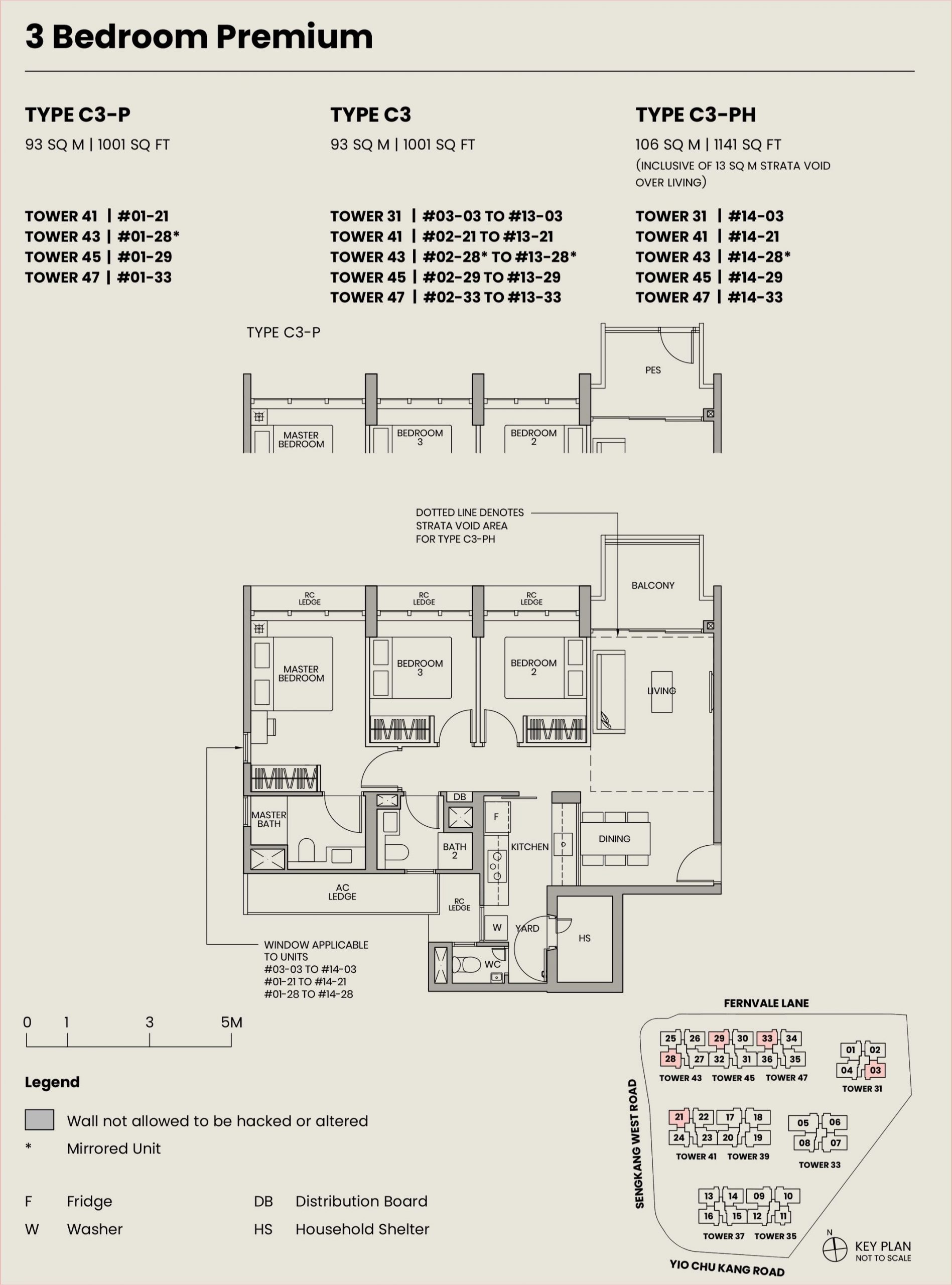 3 Bedroom Premium + Study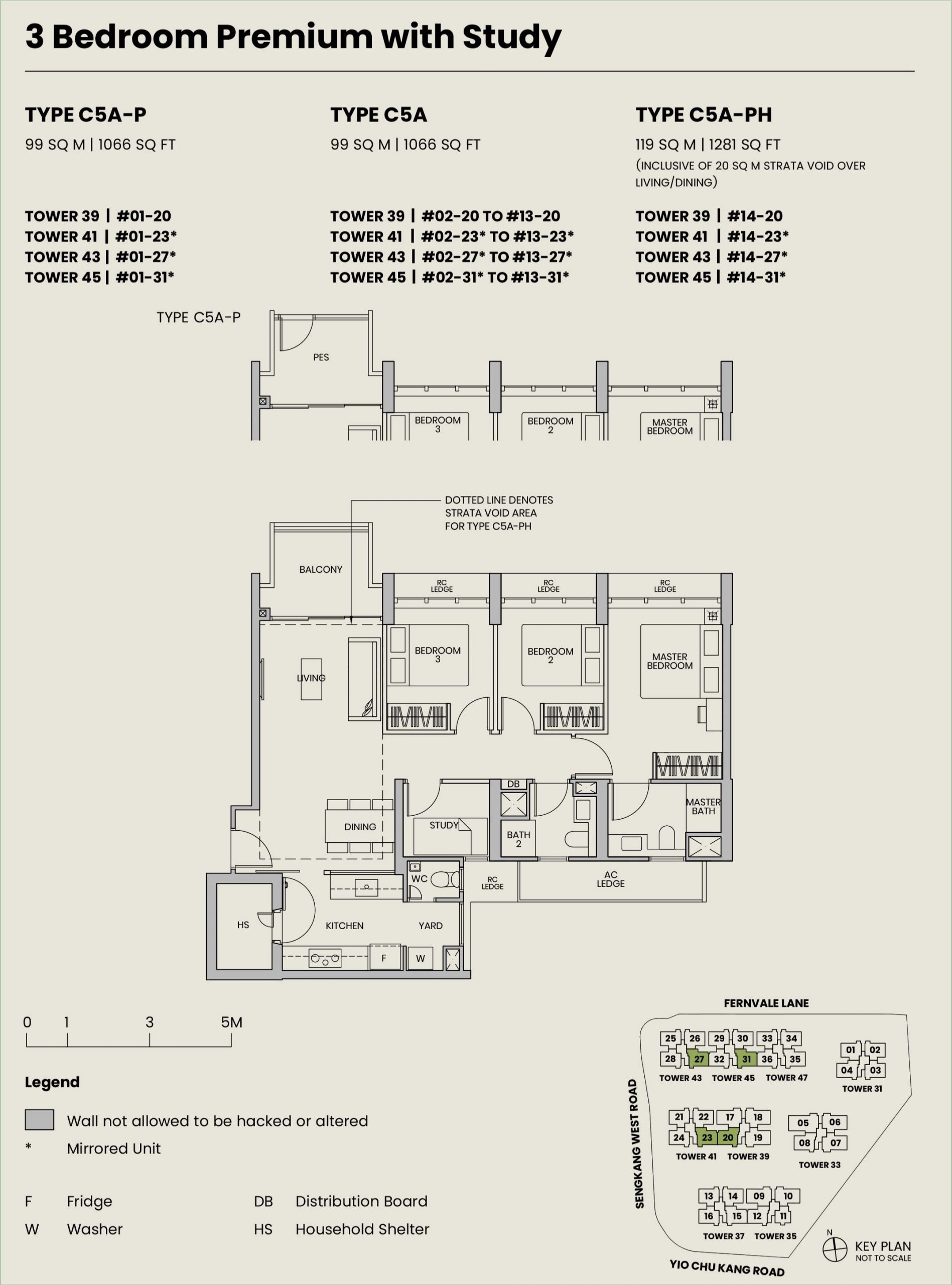 4 Bedroom Premium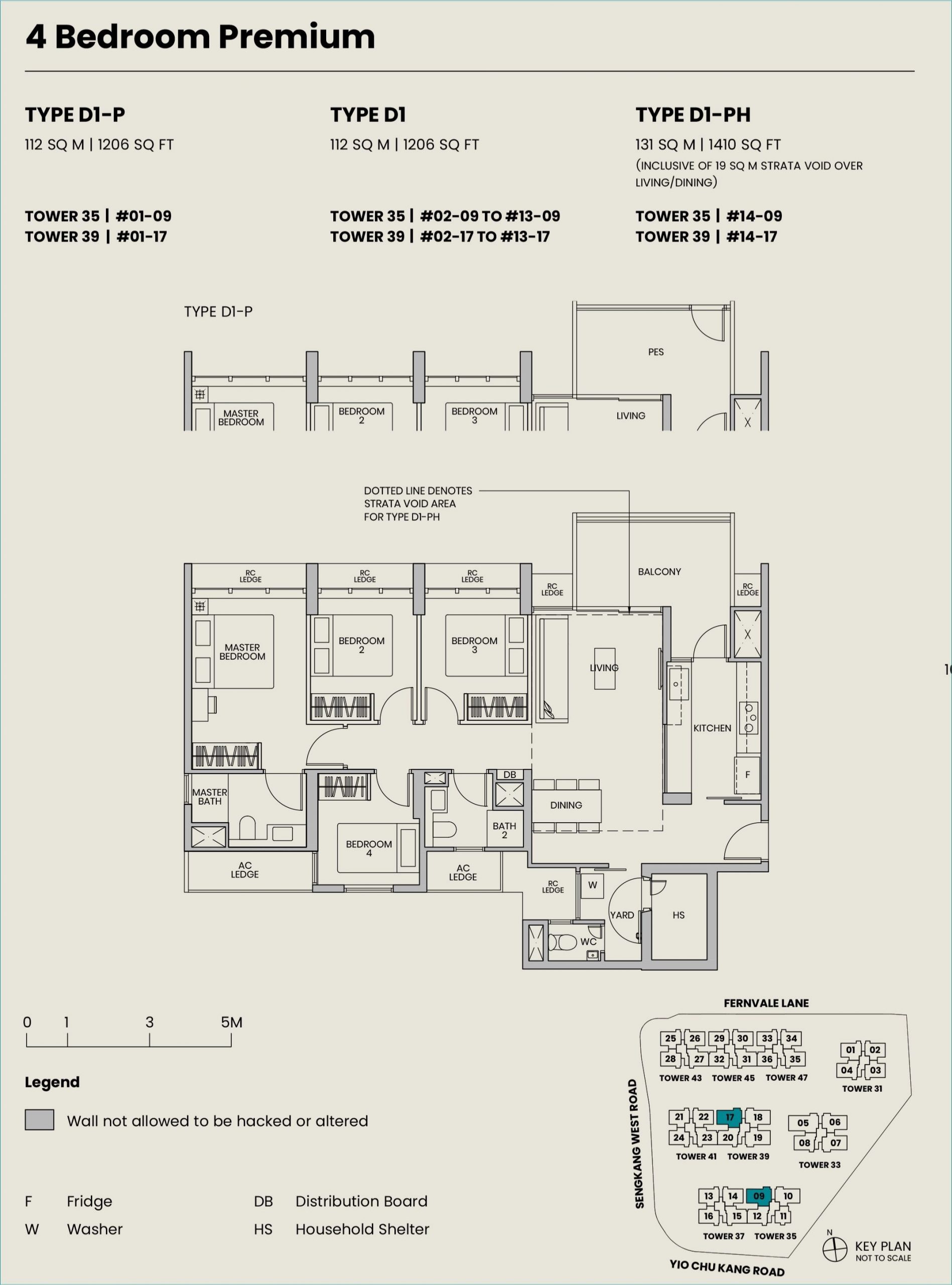 5 Bedroom Luxury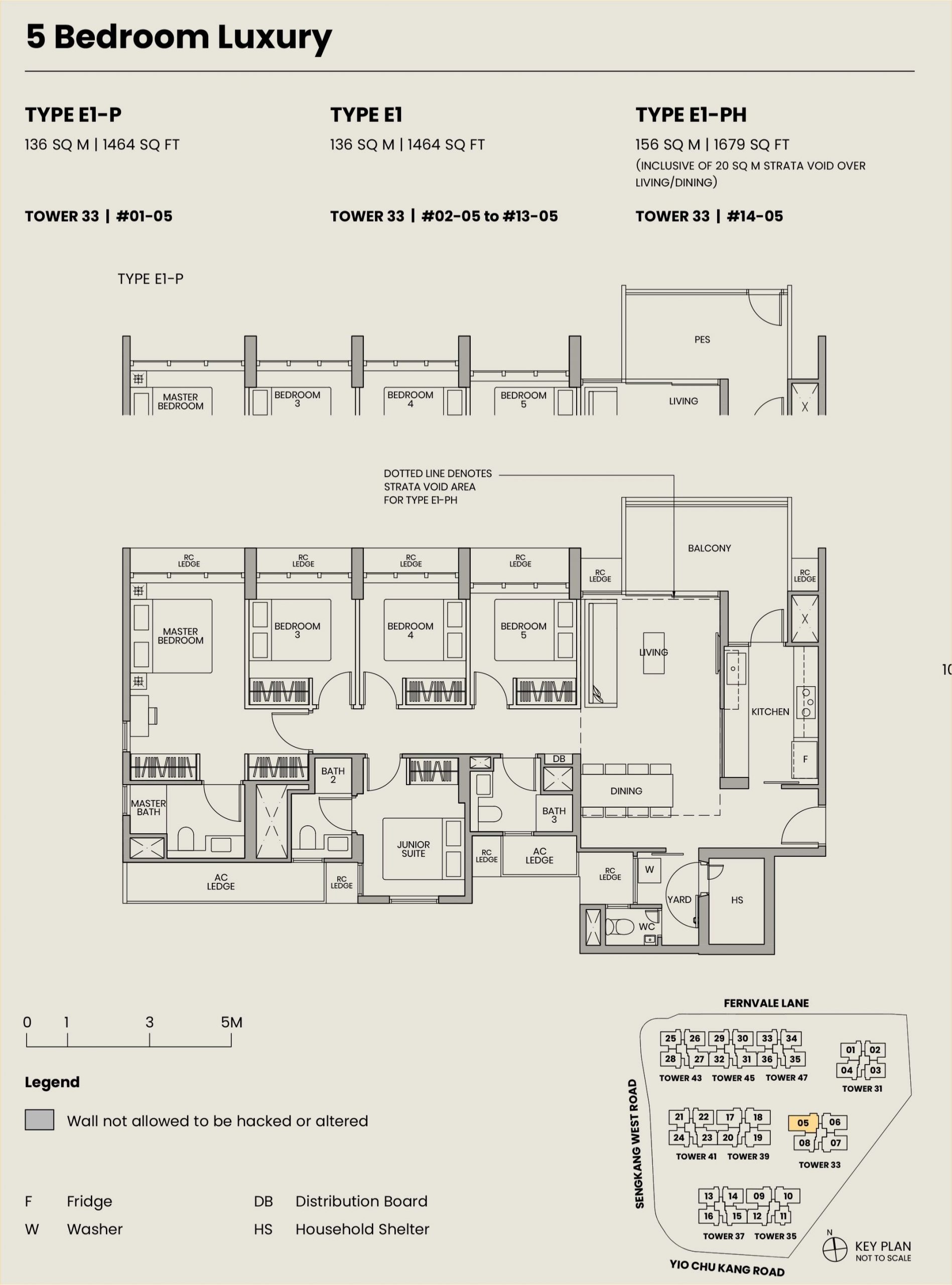 Similar Nearby Condominiums
Similar Condos as Parc Greenwich along Fernvale Lane will be The Topiary, just a couple of minutes away by foot. The Topiary is also an Executive Condominium that was completed in 2016, this development has a total of 700 units which is bigger than Parc Greenwich which has 496 units.
There is The Greenwich, a low-rise private condominium with a total of 219 units completed in 2013, located next to Greenwich V (Mall) which is just opposite of Parc Greenwich.
The Topiary
The Greenwich
Seletar Park Residence
About the Developer
Frasers Property Singapore manages a portfolio of 14 shopping malls and seven office, corporate space, and business park buildings, totaling over 21,000 home residences.
Here are some ECs you have heard of which were developed by Frasers Property Singapore:
Parc Life EC at Sembawang

Q Bay Residences at Tampines

Twin Waterfalls at Punggol

Twin Fountains at Woodlands

Esparina Residences at Compassvale
And some private property by Frasers Property Singapore:
8 @ Woodleigh at Woodleigh

Cote d'Azure at Marine Parade

Martin Place Residences at Martin Place

North Park Residences at Yishun

St Thomas Suits at St Thomas Walk
Shopping Malls by Frasers Property Singapore include:
The Centrepoint at Orchard

Tampines 1 at Tampines

Waterway Point at Punggol

White Sands at Pasir Ris

Tiong Bahru Plaza
Living in an EC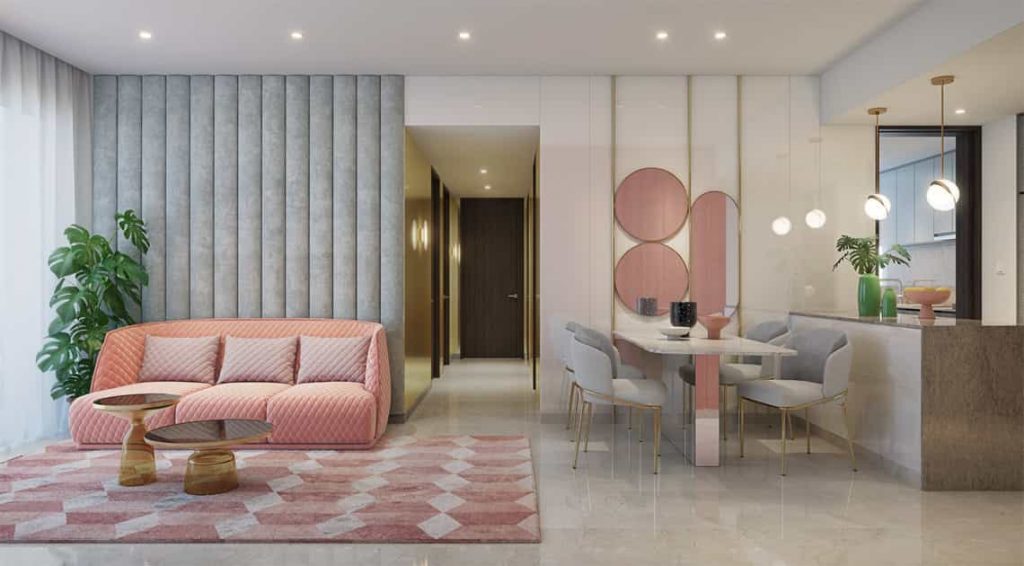 The building design, facilities, and layout of an EC are very similar to any other private condominiums.
HDB oversees the initial launch sales process. All buyers are carefully checked to make sure they are qualified to buy an EC.
For most families, the purchase of an EC is for the long term and for themselves to stay in. Being in an exclusive and ideal environment for lifestyle-based living is one of the biggest reasons why many choose to live in one.
Other Upcoming ECs in the Area
There have been only 2 other land sales since Parc Greenwich, one at Yishun, and the other at Tengah, at the time of writing. This means that there will not be another EC launch in the foreseeable future within this area.
The previous EC launch in the same district was The Topiary. And over at Sengkang, the most recent ECs include OLA and Rivercove Residences.
Is Parc Greenwich Worth Buying?
EC supply has always been much more limited as compared to the private residential market. Keen buyers who fall within the qualifying criteria, should take a very serious consideration into buying not just Parc Greenwich, but an EC, if they are able to.
Due to the limited supply, EC launches will only appear sparingly throughout the year, with some years not having a single launch.
As compared to other ECs, Parc Greenwich stands out because of its location. ECs tend to be located in neighbourhoods further away from the central, and only a very small handful can be found in areas as close to the central as Parc Greenwich is. Plus, with Greenwich V just right across the road, residents have easy access to a supermarket, shops and eateries without needing to drive out.
If you are eligible to purchase an EC, and if it's in your financial means, this could be the change for you to provide condominium living lifestyle to your family, while holding on to a strong asset known for its incredible capital appreciation potential. As a first-time owner or an HDB upgrader, Parc Greenwich will be an appealing development for you.
And if you did not manage to get your hands on the red hot Hundred Palms launch in 2017 (which sold out under 7 hours), then you will not want to miss this out.
Am I Eligible to Buy an EC?
There are eligibility criteria and conditions in order to purchase an Executive Condominium. Check out this quick guide to find out if you are eligible: EC Eligibility Guide
Parc Greenwich Showflat Location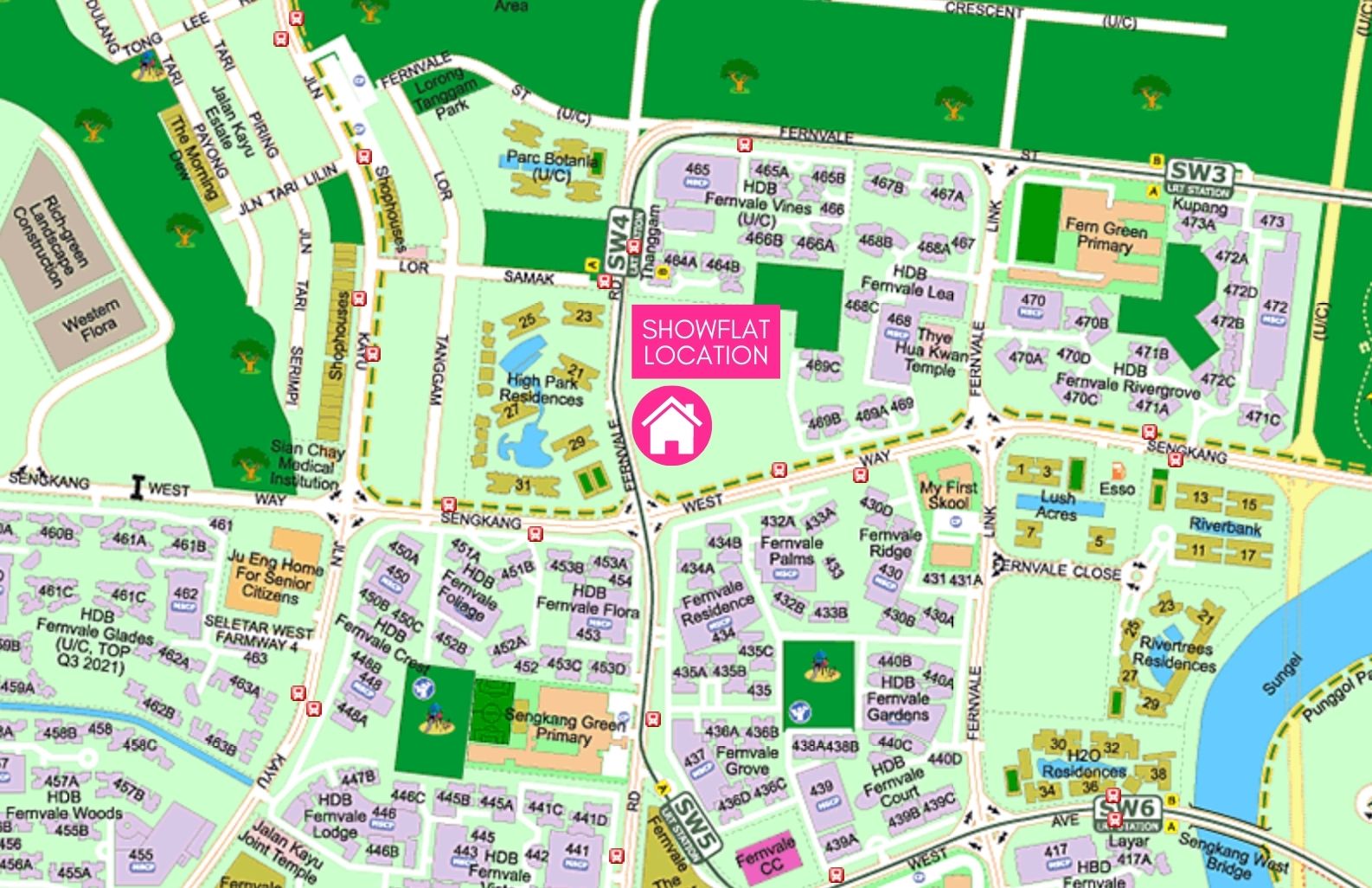 Showflat Address: Fernvale Road
*Free parking is available on-site.
Driving Directions to the Showflat
The showflat is NOT located at the actual site.
The carpark entrance to the showflat is located along Fernvale Rd, opposite High Park Residences.
Click here to load Google Maps location for Parc Greenwich Showflat on your phone
To get a chance to stay in this beautiful executive condominium, reach us via the contact form at the bottom of this page and we will link you up with the developer's sales team.
Book a Showflat Appointment