Canberra Dr, Singapore 769989
For Sale
- Condominium, Residential
Showflat Update: Showflat will be available for viewing, strictly on an appointment basis.
Book a showflat or virtual appointment by registering with us
(👇👇 Scroll to the bottom, or click here to register 👇👇)
Price Chart & Availability
Last Updated: 6th June 2023
We try our best to make sure that the pricing and availability table as updated as possible, however please note that the figures are not final.

| Project | Type | Min. Area (sqft) | Max. Area (sqft) | Lo Price ($) | Hi Price ($) | Availability |
| --- | --- | --- | --- | --- | --- | --- |
| THE WATERGARDENS | 2 BR | 678 | 678 | 1029000 | 1029000 | 1 |
| THE WATERGARDENS | 2 BR PREMIUM | 753 | 936 | 1131000 | 1247000 | 9 |
| THE WATERGARDENS | 2 BR PREMIUM + S | 0 | 0 | - | - | 0 |
| THE WATERGARDENS | 3 BR | 958 | 1,163 | 1390000 | 1566000 | 28 |
| THE WATERGARDENS | 3 BR + S | 1,206 | 1,206 | 1611000 | 1611000 | 1 |
| THE WATERGARDENS | 3 BR PREMIUM + S | 1,109 | 1,324 | 1588000 | 1769000 | 40 |
| THE WATERGARDENS | 4 BR PREMIUM | 1,302 | 1,528 | 1864000 | 2097000 | 39 |
The Watergardens at Canberra Latest Updates
11 August 2021: Latest showflat updates. Preview is officially scheduled for 14 – 25 August 2021, and booking day is scheduled for 28 August 2021.
20 July 2021: In lieu of the latest Safe Management Measures, the showflat will be closed on 21 July 2021 onwards. The tentative re-opening is scheduled for 22 August 2021, and the tentative booking day is scheduled for 04 September 2021.
17 July 2021: Official preview starts today. Site plan and location map updated.
30 June 2021: Preview date and booking date is scheduled for 17 July 2021 and 31 July 2021 respectively.
Project Details
Project Name

The Watergardens At Canberra

Developer
United Venture Development (

UOL

,

UIC

, Kheng Leong)
Address

Canberra Drive

District

D27 Yishun / Sembawang

Property Type

Condominium

Tenure

99 Years Leasehold

Total Units

448 Residential

Unit Mix

2 to 4 Bedroom Units with Various Layouts

Estimated TOP

2025

Land Area

Approx. 27,566.13 sqm

Plot Ratio

TBA (gross)

---
The Watergardens At Canberra
The Watergardens At Canberra Condo is a brand new private condominium located at behind Canberra MRT, a short walking distance from Canberra MRT station. The Watergardens Condo is a unique low-rise development comprises of 5-storey blocks with a total of 448 units, ranging with an array of unit sizes, suitable for singles to big families. The Watergardens is built on the biggest new land parcel size of 27,566sqm at Canberra, and the estimated TOP date is 2025. The Watergardens is developed by United Venture Development, which is jointly owned by renown UOL, UIC and Kheng Leong Company, with recent projects Avenue South Residence and Clavon. The Watergardens At Canberra is expected to open its showflat doors this July 2021.
The Watergardens is surrounded by peaceful landed enclave and the convenience of connectivity being just minutes walk from Canberra MRT Station. The future developments in store for Canberra area in this 10 years according to URA Masterplan gives owners of The Watergardens an upside potential and here are several reasons why you should consider The Watergardens as your next place of residence or investment:
1. Connectivity
Walking Distance to Canberra MRT
The Watergardens is located at an advantageous position at just 5 minutes of walking distance away from Canberra MRT. Canberra MRT is a new MRT station that was added to the ever popular North-South line in 2019. Residents will enjoy seemless connectivity to the central areas of Singapore, with popular stations such as Orchard in just 10 stops or Dhoby Ghaut in just 12 stops.
North-South Corridor
The North-South Corridor is currently under construction and expected to complete by 2026, it is an expressway connecting the Northern parts of Singapore to the City Central fast and swiftly. With the North-South Corridor, roads users and bus commuters can save 10-15 minutes travelling time on the road on average. The North-South Corridor is not just for the road users, but for everyone to enjoy as cycling trunk routes and pedestrian paths will be. It is enhancing connectivity for everyone. 
2.

Amenities
Canberra Plaza, Bukit Canberra, Sembawang Shopping Centre
With malls and integrated hub all within walking distance from The Watergardens, you will be able to access your daily necessities with greater convenience. Beyond your necessities, there are educational centres, dining experiences, healthcare, gyms and more all to cater to your chosen lifestyle. With more shopping malls just a few MRT stops away.
Bukit Canberra
Bukit Canberra which will be completed by September 2021, is an integrated hub with a sports hub that has an indoor sports hall with swimming pool and sports facilities to make staying active, healthy and fit easy breezy. Keeping Singapore heritage and culture alive, Bukit Canberra have a hawker centre where you can enjoy local delights. It will be full of greenery which is what Singapore is known for too. Bukit Canberra is a representation of what makes Singapore, Singapore.
3. Potential Upside
Canberra area is a young and new residential estate and has yet to reach its full potential. There are great plans in store for more development in Canberra. The Watergardens residents in an advantageous position for owning a property in Canberra before it flourishes into its full potential, which will naturally/potentially drive up the demand for homes in Canberra in the future that would drive home prices up, increasing your probability of capital appreciation. Even if you are buying The Watergardens for your own stay, isn't it great to know that the property you own is more than just a space to enjoy great living and quality of life and an asset full of opportunities whenever you wish to sell it.
4: Reputable Developer
United Venture Development is jointly owned by UOL, UIC and Kheng Leong Company Pte Ltd. Some of their recent developments are Clavon (along Clementi Avenue 1) was 70% sold on the first weekend of its official launch in December 2020 and was the best selling project in Singapore that month. And Avenue South Residence (at Silat Avenue) sold 276 out of the 300 units that the Developer released on the first day of its launch; the project itself has 1074 residential units.
5. Well-Balanced Environment
The Watergardens is surrounded by landed enclaves, upcoming and existing executive condominiums and private condominiums, shopping malls, and excellent connectivity to anywhere whereby public transport or personal vehicles. With Sembawang Park and Beach just less than 10 minutes drive away, The Watergardens residents enjoy the peaceful environment, the excellent connectivity and convenience, local heritage and nature. It is a well-balanced environment suited for anyone of any ages. Whether you are looking for peace to unwind after work or have a good workout outdoors, good local delights, convenient access to enrichment classes for students, entertainments, and excellent connectivity to other parts of Singapore, it is all right there within the vicinity.
How Will It Feel Like to Stay in The Watergardens At Canberra?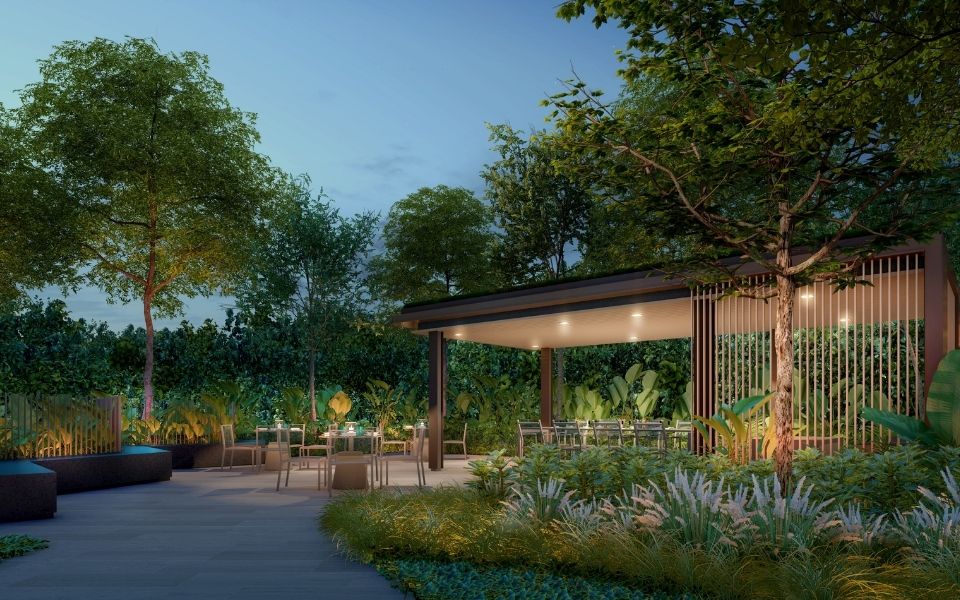 It is a low-rise private condominium surrounded by a landed enclave. One can expect a quiet environment and expect the rare unblocked sky view that is usually blocked by high-rise building in many parts of Singapore. Here at The Watergardens, you can enjoy the quiet without compromising on excellent connectivity. Since Singaporean homeowners tend to prioritize convenience, living in this development has the perks of being just several minutes walk from Canberra MRT station. Plus, the North-South Corridor will also reduce the traveling time which gives you and your family more time for activities that truly matter. Your daily needs and luxuries are just within walking distance of The Watergardens as there is a wide array of amenities available and shopping malls accessible to you.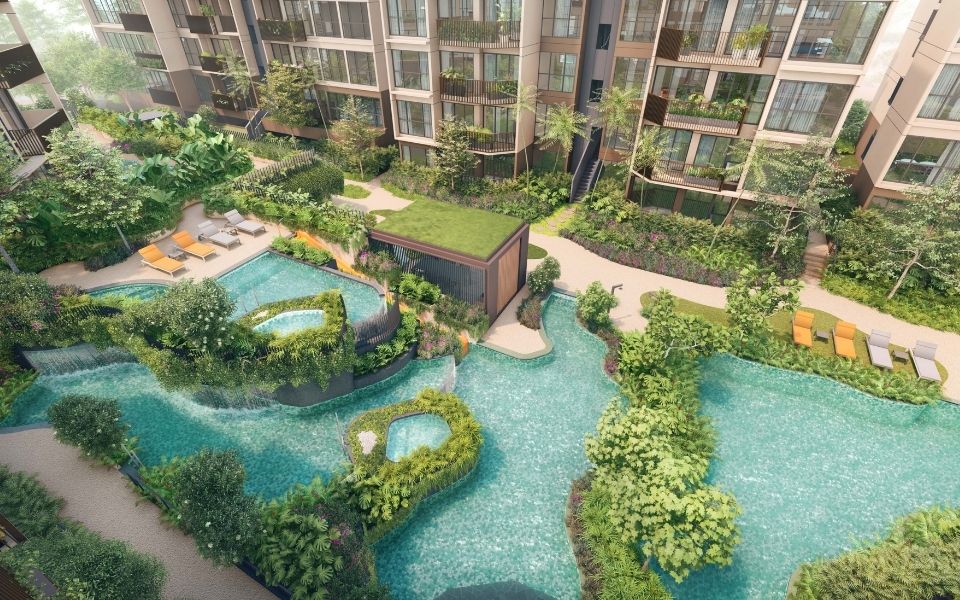 There are plenty of amenities conveniently located around The Watergardens At Canberra. The nearby Canberra Plaza is a great place to get your shopping and eating done with the many eateries and coffee shops. You may also choose to dine in style at the various restaurants and famous eateries along Sembawang Road and at the Sembawang Garden Arcade.
For those that would like to venture out slightly further, Northpoint City and GV Yishun is just 1 MRT stop, or a short drive away and offers plenty of venues and activities for leisure such as a cinema, restaurants and cafes. There's also SAFRA Yishun nearby which offers exciting activities such as rock climbing, kid's indoor mega playground and an adventure sports centre.
Nearby The Watergardens, you will also find Bukit Canberra, an integrated hub with remarkable amenities such as large sprawling gardens of greenery and walking trails, sports facility for basket, badminton, gym and swimming, polyclinic, senior care centre, hawker centre and a community plaza.
Canberra MRT (North-South Line)

Canberra Plaza

Sembawang Shopping Centre

Bukit Canberra

Northpoint City

Sembawang Garden Arcade
More Details on The Watergardens At Canberra
Being a low-rise residential condominium, The Watergardens is ideal for families looking for a quiet place to call home. People from all walks of life, from the young to the elderly, will appreciate the beautiful surroundings from this exclusive community.
Being in close proximity to Canberra MRT station and the upcoming North-South Corridor, connectivity to other major areas in the rest of Singapore is not a problem. Your family will always have plenty of exciting activities to do.
The Watergardens At Canberra offers 1 to 4 bedroom layouts, which welcomes all profiles of buyers from singles, couples to larger families. You will be able to see a diverse community here at The Watergardens.
Showflat Photo Gallery
2 Bedroom Premium






3 Bedroom






4 Bedroom








The Watergardens At Canberra Location Map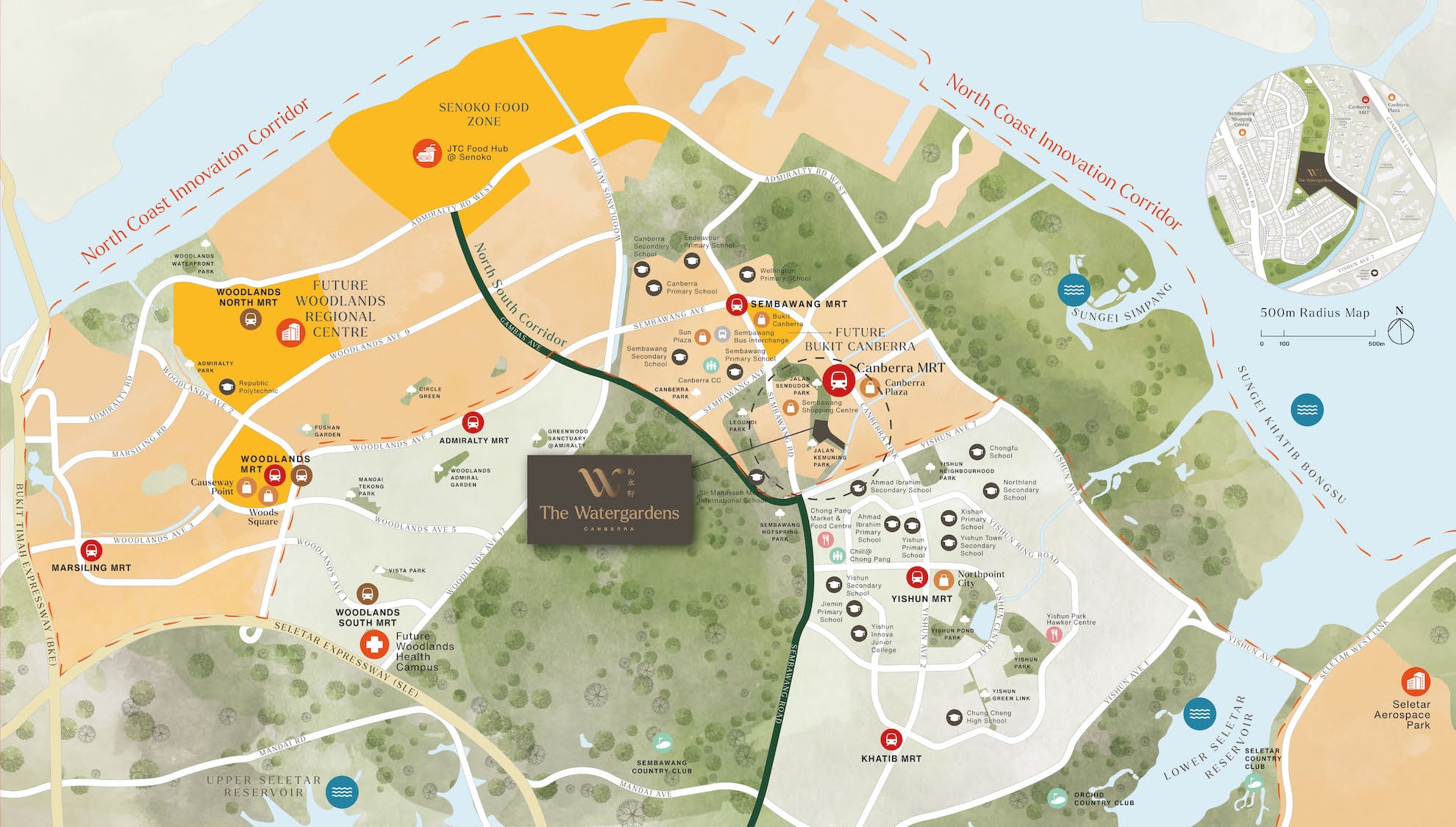 Other Nearby Amenities
Chomp Pang Market
Sembawang Hot Spring Park
If you are willing to travel a little bit further outside Canberra, you will be able to enjoy even more interesting places such as Chong Pang Market and Hawker Centre, and the Sembawang Hot Spring Park. These are places that are well-known not just to people living nearby, but to people living in other parts of Singapore too. Whether you decide to travel further with the convenience of the MRT, or explore your neighborhood, you will never run out of interesting dining and entertainment options.
Chomp Pang Market (~5 min drive)

Sembawang Hot Spring Park (~16 min walk)
From Canberra MRT, you will also be able to access these key locations:
Yishun – 1 stop

Woodlands – 3 stops

Bishan Interchange – 5 stops

Orchard – 10 stops
Nearby Schools
Here is a list of primary schools within 2 km of The Watergardens.
Primary Schools within 1+km
Ahmad Ibrahim Primary School
10 Yishun Street 11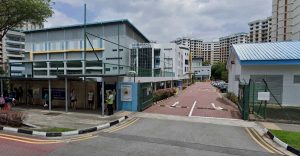 Sembawang Primary School
10 Sembawang Drive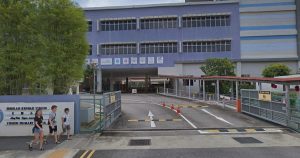 Yishun Primary School
500 Yishun Ring Rd
Primary Schools within 2km

Canberra Primary School
21 Admiralty Dr

Chongfu School
170 Yishun Ave 6

Endeavour Primary School
10 Admiralty Link

Jiemin Primary School
2 Yishun Street 71

Wellington Primary School
10 Wellington Cir

Xishan Primary School
8 Yishun Street 21
Land Price from URA Government Land Sales (GLS)
The land parcel where The Watergardens At Canberra will be situated at was tendered on 09 March 2020 at a successful tender price of $270,200,000, edging out 3 other tenderers.
The site has a total area of 27,566.1 sqm with a max GFA of 38,593 sqm that translates to around $650 psf ppr.
More information on the tender results can be found on the URA website.
Nearby Retail Shopping Malls & Entertainment
Sembawang Shopping Centre
Canberra Plaza
Northpoint City
To recap, there are 3 shopping malls nearby for your retail, relaxation, entertainment and grocery needs. Both Canberra Plaza and Sembawang are within walking distance from The Watergardens At Canberra, and Northpoint City is just 1 MRT station away.
Canberra Plaza (~10 min walk)

Sembawang Shopping Centre ( ~15 min walk)

Northpoint City (1 MRT stop)
Types of Available Units
There are a good mix of 2 to 4 bedroom units for sale in this development, so if you prefer a compact home just for yourself, or a larger layout for a bigger family, you will be able to find plenty to select from.
Available Unit Types:
| | | |
| --- | --- | --- |
| Type | No. of Units | Area (excl PH void) |
| 2 Bedroom | 80 | 646 – 678 sqft |
| 2 Bedroom Premium | 119 | 721 – 936 sqft |
| 2 Bedroom Premium + Study | 20 | 797 – 969 sqft |
| 3 Bedroom | 94 | 904 – 1,163 sqft |
| 3 Bedroom + Study | 10 | 1,012 – 1,206 sqft |
| 3 Bedroom Premium + Study | 65 | 1,109 – 1,324 sqft |
| 4 Bedroom | 60 | 1,302 – 1,528 sqft |
Facilities


The Watergardens At Canberra will be well fitted with facilities for people of all ages. Kids love the wonderful play areas, teens and adults will appreciate the availability of a gymnasium and swimming pool, and the elderly will be able to make use of the outdoor fitness and vitality facilities. Being a low-rise development, having a stroll around the compounds will be a soothing experience, a contrast to the rest of Singapore's concrete jungle. Here are some of the facilities:
Swimming Pool

Function Room

Kid's Pool

Gymnasium

Relaxation Areas

And more to be announced
The Watergardens At Canberra Floor Plans
The floor plans presented are only a selection of the entire library.
Please note that floor plans may be subjected to changes.
2 Bedroom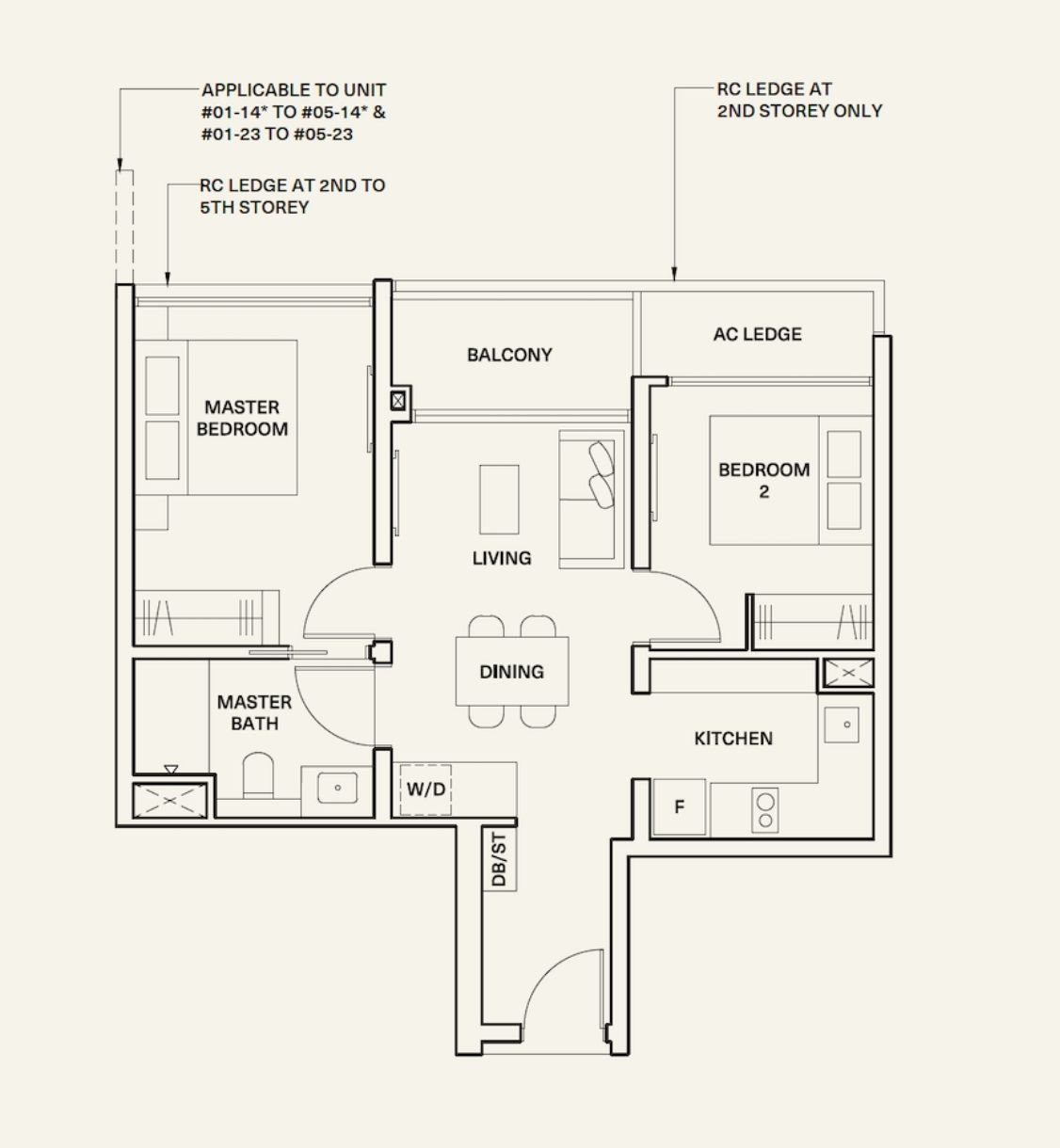 2 Bedroom Premium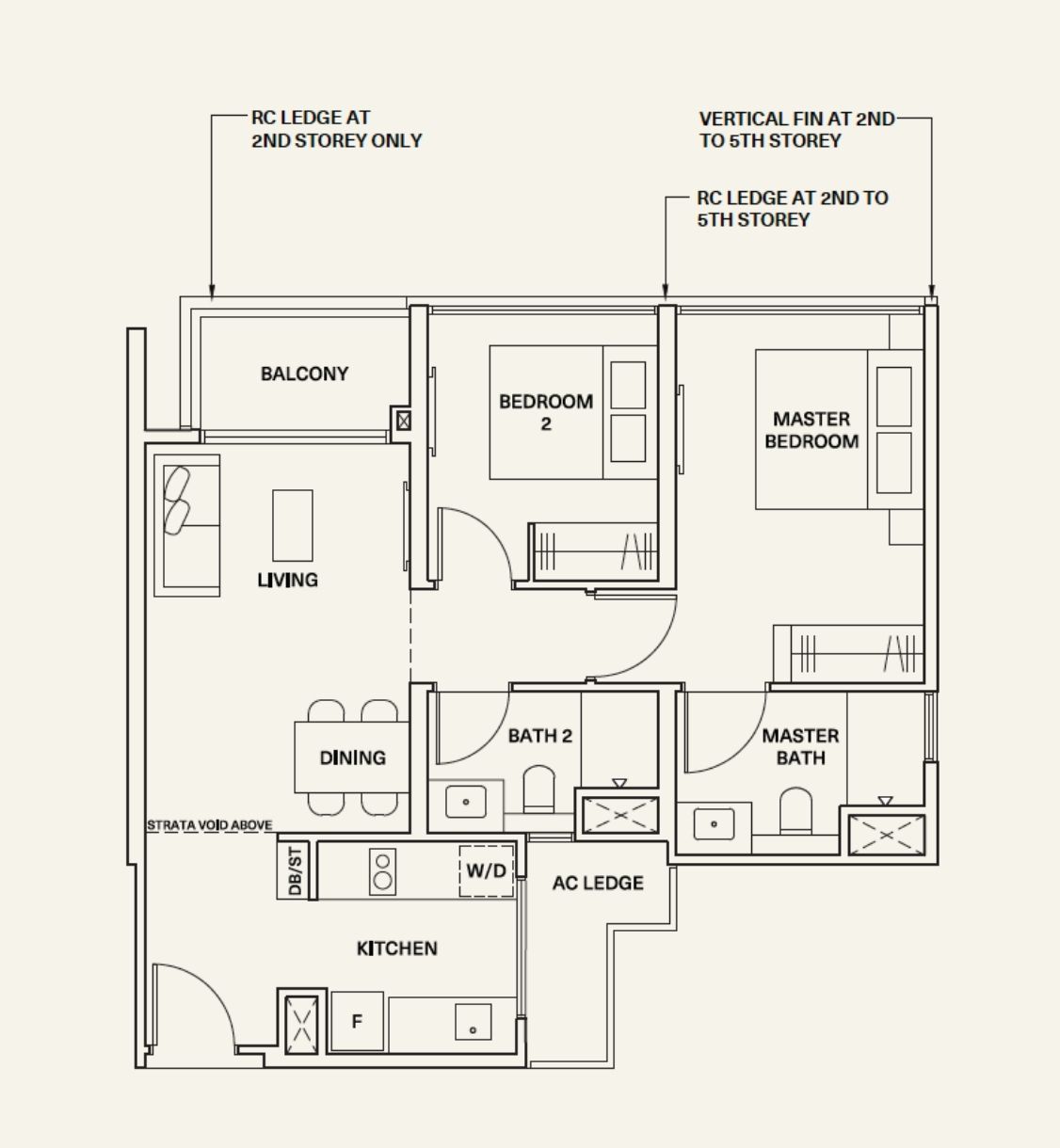 3 Bedroom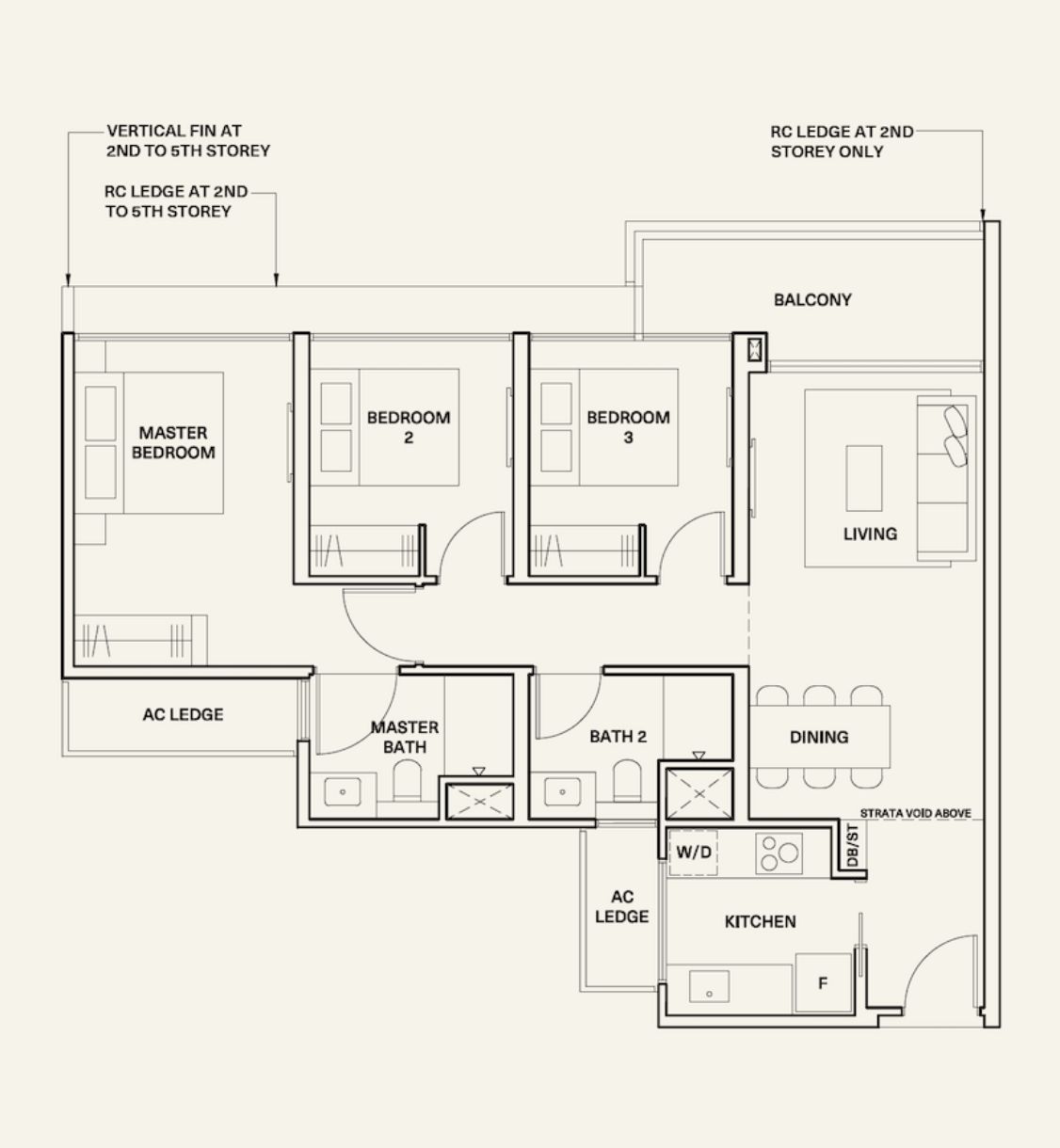 3 Bedroom + Study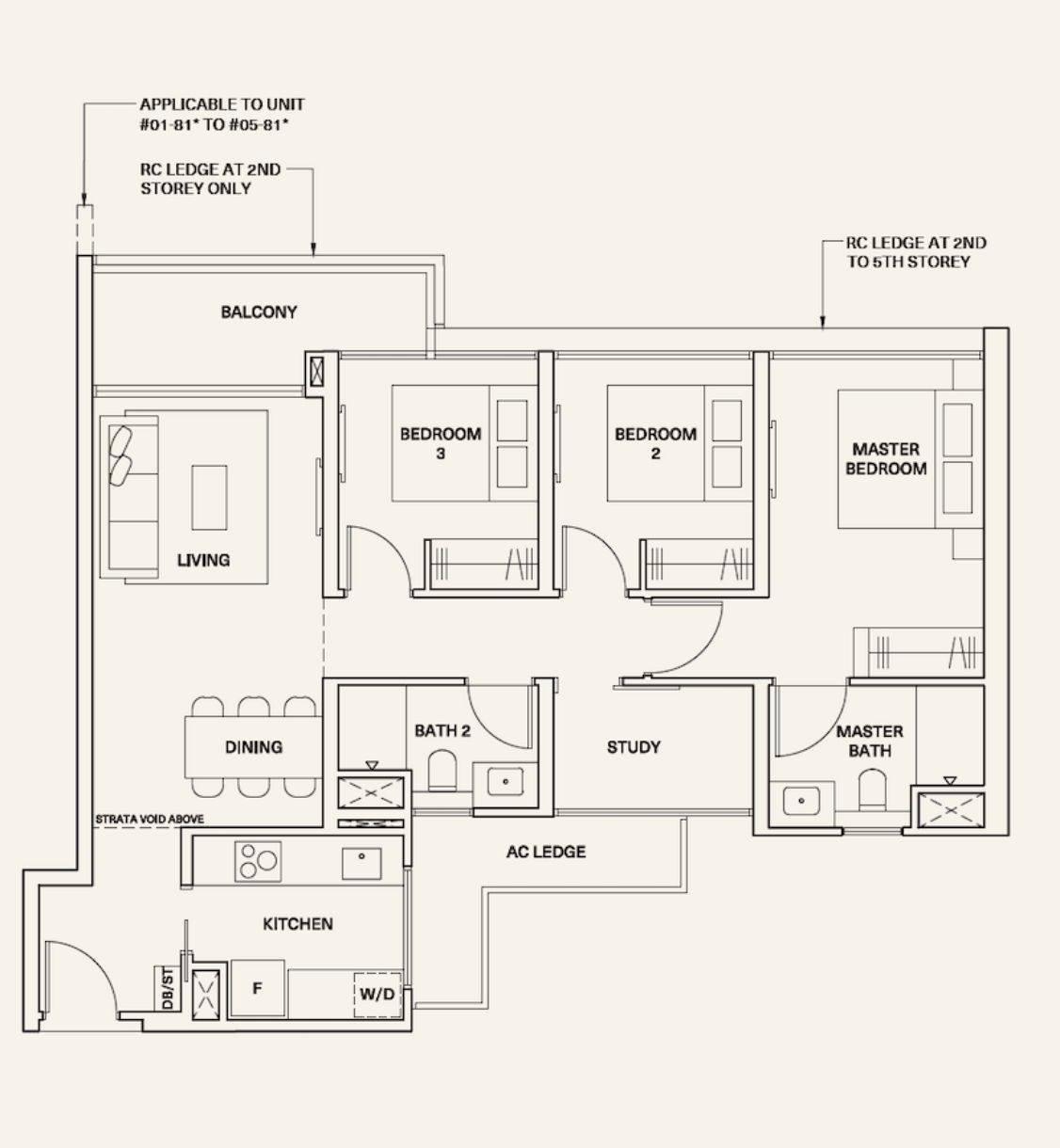 4 Bedroom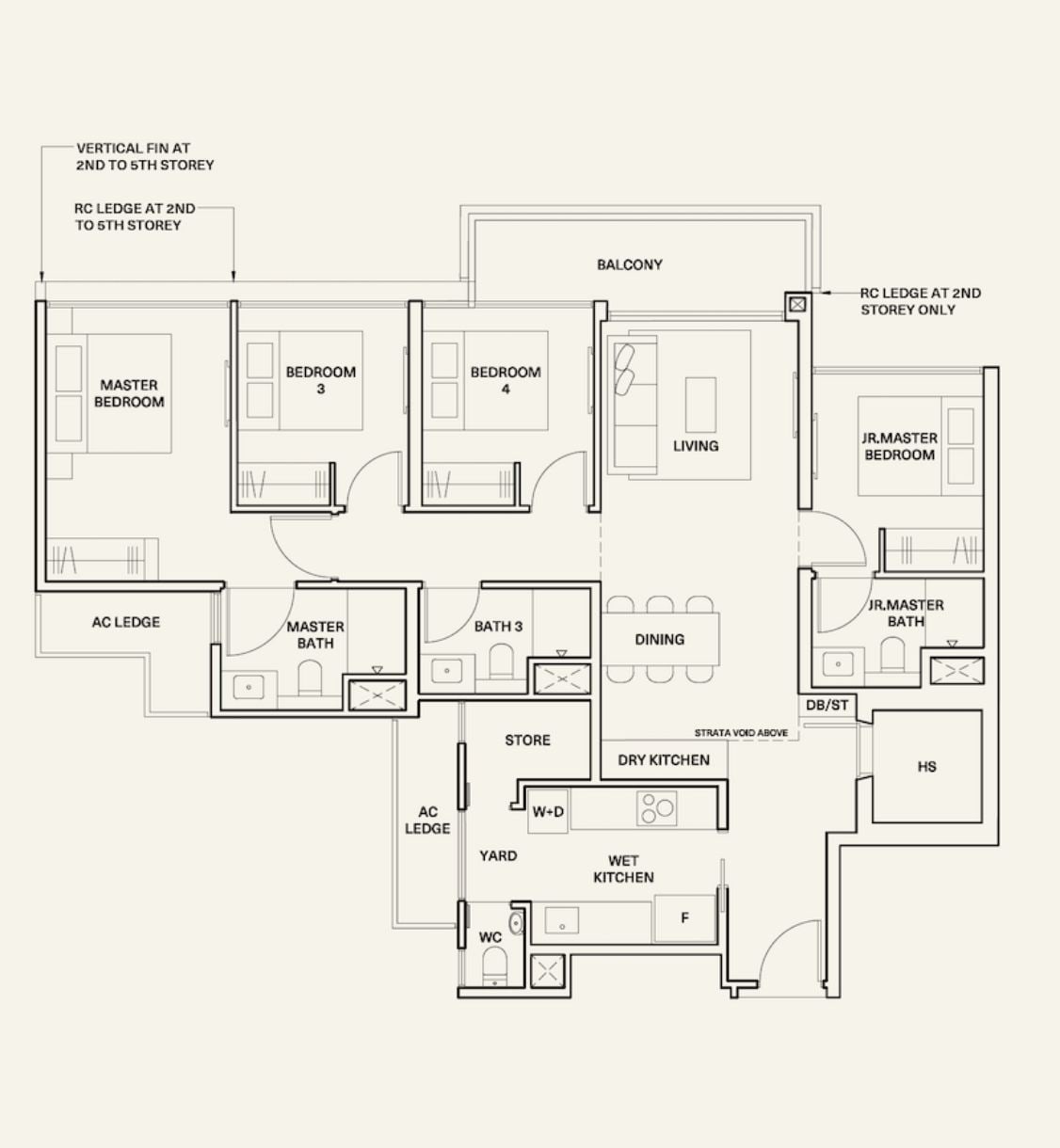 These are only a few of the layout variations. A complete floor plan booklet will be provided to you during your showflat visit.
The Watergardens at Canberra Site Plan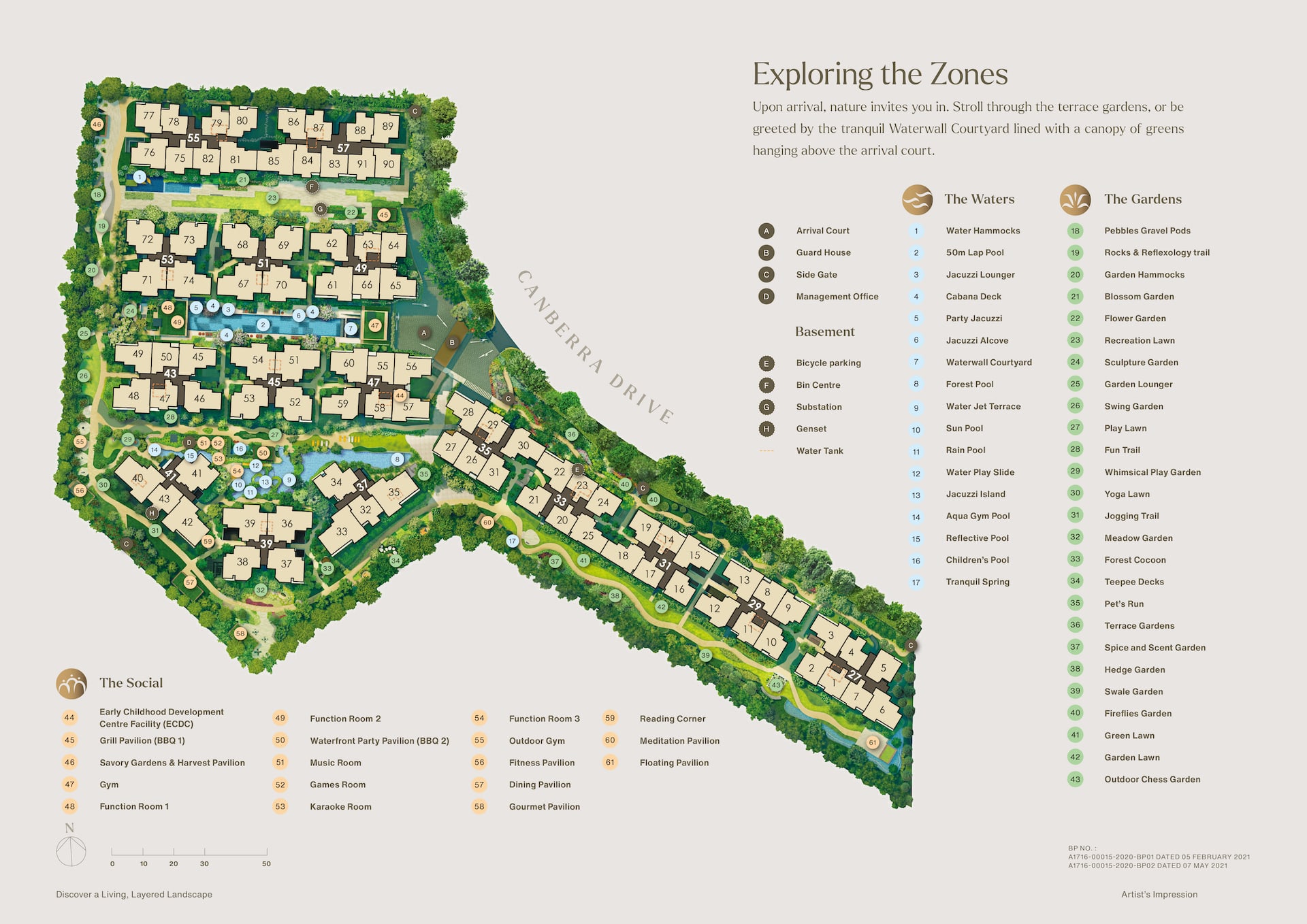 Nearby Condominiums
The launch of The Watergardens At Canberra will be something special to take note of. There are no existing developments in Canberra that are similar to The Watergardens. The last few non-landed private residential leasehold developments in the Canberra area was launched around a decade ago. This means that there is likely a pent-up demand for such a development. These developments are:
Canberra Residences (2010) — 320 units
The Nautical (2011) — 435 units
Eight Courtyards (2010) — 654 units
Canberra Residences
Eight Courtyards
The Nautical
Is The Watergardens At Canberra Worth Buying?
If you love being slightly away from the bustling city centre but still love the option of excellent connectivity, The Watergarden is a development to look into. A tranquil environment to return home to enjoy peace and quiet from the hustle and bustle of life in Singapore.
For nature lovers, you will love the proximity to Sembawang Beach and  Park and the luxury of enjoying an unblocked view of the vast sky because The Watergardens is a low-rise 5-storey development.
Whether you have a growing family or not, there is an array of amenities catering to the needs of everyone of all ages within the vicinity, sports hub, shopping malls, parks, hawker centre, kindergarten, primary schools, secondary schools, enrichment centres. The beauty of Canberra lies in the inclusivity of all residents.
Great for investors who have the holding power to see Canberra grow into its potential. Properties near an MRT station are always are highly sought after by many home buyers or investors, which means there will always be demand for properties situated near an MRT station, and The Watergardens is one of them.
Additional Requirements to Take Note
The Watergardens At Canberra Showflat Location
Driving Directions to the Showflat
Showflat Address: Enter by Sembawang Vista
Driving Directions to the Showflat
The showflat is NOT located at the actual site.
From Sembawang Drive, make a turn into Sembawang Vista

After the bus interchange entrance, turn left when you see a road entrance that leads to the showflat carpark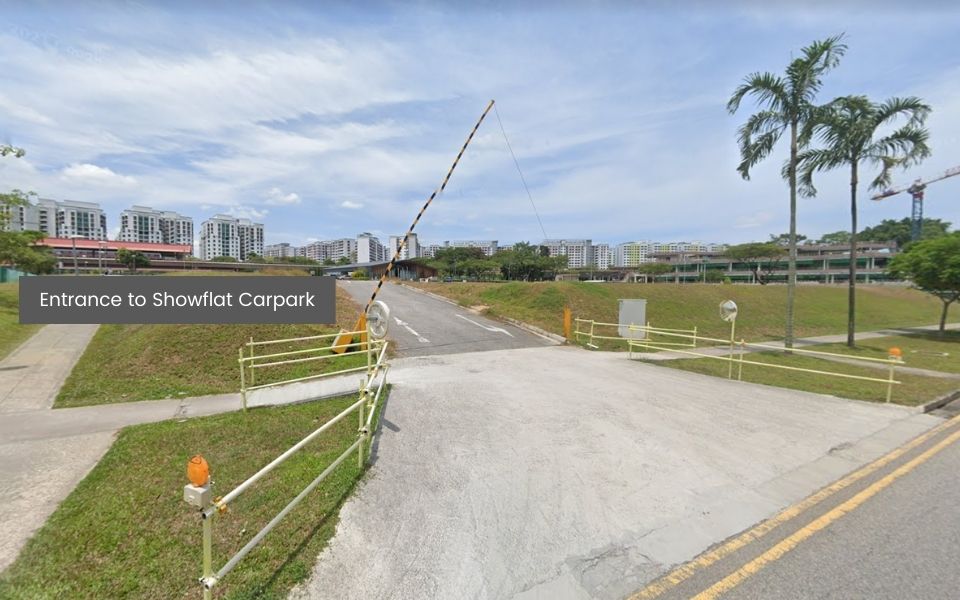 Click here to load Google Maps location for The Watergardens At Canberra on your phone
For showflat booking and sales enquiries, reach us via the contact form at the bottom of this page and we will link you up with the developer's sales team.
Book a Showflat Appointment