24 Phoenix Rd, Singapore 668168
For Sale
- Condominium, Residential
Showflat Update: Showflat will be available for viewing, strictly on an appointment basis.
Book a showflat or virtual appointment by registering with us
(👇👇 Scroll to the bottom, or click here to register 👇👇)
Price Chart & Availability
Last Updated: 30th September 2023
We try our best to make sure that the pricing and availability table as updated as possible, however please note that the figures are not final.

| No. of Rooms | Sqft | Price Min. | Availability |
| --- | --- | --- | --- |
| 2 BEDROOM | 0 | TBA | 45/45 |
| 3 BEDROOM | 0 | TBA | 15/15 |
| 3 BEDROOM + STUDY | 0 | TBA | 15/15 |
| 4 BEDROOM | 0 | TBA | 15/15 |
| 4 BEDROOM + STUDY | 0 | TBA | 15/15 |
Project Details
Project Name

The Arden

Developer

CNQC Realty (Phoenix) Pte Ltd

(Qingjian Realty)
Address

Phoenix Road

District

D23 Bukit Batok / Bukit Panjang

Property Type

Residential Lowrise

Tenure

99 Years

Total Units

105

Unit Mix

2 to 4 Bedroom Units with Various Layouts

Estimated TOP

TBC

Land Area

Approx. 63,002 sqft

Plot Ratio

1.4 (gross)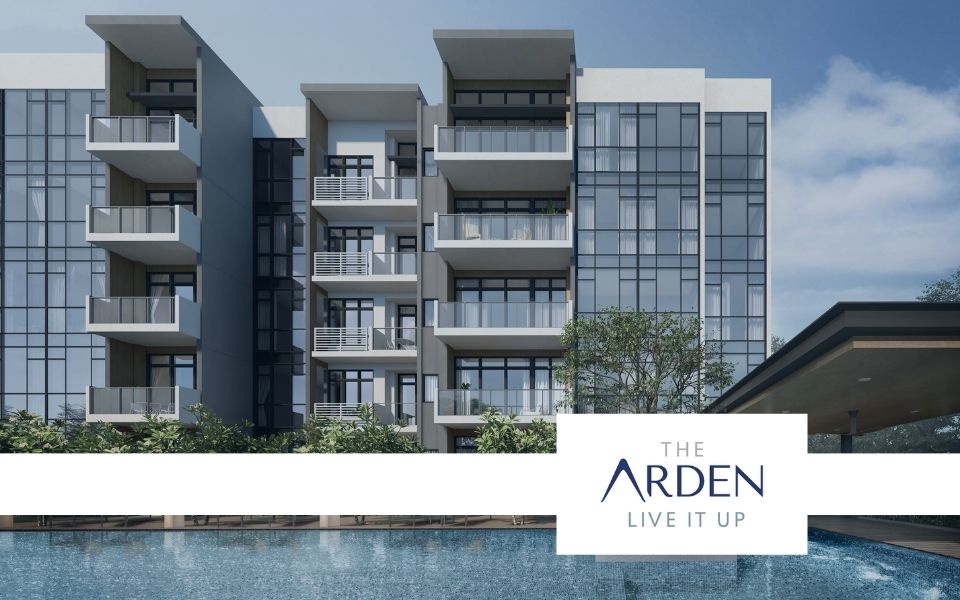 ---
The Arden
The Arden is a brand new upcoming 99 years leasehold low-rise condominium located along Phoenix Road, within a landed residential enclave in Bukit Panjang. It is a small, boutique development with a total of 105 units, that focuses on high quality, low-density living. It's easy to get around to many places around Singapore due to it's great connectivity to major roads and expressways.
Family members who commute via public transport will appreciate that The Arden's location is within walking distance to Phoenix LRT and Bukit Panjang MRT/LRT Stations.
The Arden consists of a total of 3 blocks of 5-storey apartments, providing a low-rise condominium environment that is not common to find in Singapore these days among all the newer condominium projects.
Being developed by the reputable real estate developer Qingjian Realty, you can expect a top-notch product without compromises to design and quality. Qianjian Realty is also one of the forefront pioneers when it comes to implementing innovative SMART Homes technology and systems in new condominiums in Singapore. Their recent portfolio includes Forett at Bukit Timah, JadeScape and Le Quest.
Here are 4 Reasons Why You Should Consider The Arden
Low Density Living
Being situated in a residential landed enclave, you'll get to enjoy living in a low density area with immediate buildings around you no more than 4-5 storeys high. Furthermore, The Arden is a low-rise development at 5 storeys high, which does not add on to the openness and density of the area.
Low density developments are sought after by families who want a quieter and more relaxing environment to call home, opposed to staying in a large development with tall buildings that may make some feel cooped up. The Arden provides you similar ambience to landed living, where you do not have high-rise buildings surrounding you.
Convenient Public Transport Access
It's only a 4-5 minutes walk to the nearest LRT station and 9-10 minutes walk to the nearest MRT station (or you could take 1 LRT stop if you prefer). This means that your entire family will get to enjoy commuting on public transport to and from places without the need to worry about long walk times.
The nearest MRT station being Bukit Panjang MRT, is part of the Downtown Line, which gives you one direct train all the way to the downtown areas and CBS of Singapore. Additionally, the nearest LRT station being Phoenix LRT, is only 4 stops away from Choa Chu Kang MRT Station, giving you convenient access to the North-South Line and the far west areas of Singapore.
Well Connected to Major Roads and Expressways
The Arden's convenience does not just end at public transport commuting. Driving to and from home is a breeze due to the connectivity to major roads in Singapore, such as Bukit Batok Road and Upper Bukit Timah Road. Furthermore, turning out from Phoenix Road (where The Arden is located at), you only need 1 straight road to access BKE that brings you up north or towards the city.
You also have 3 petrol stations within a 1km radius from The Arden, of which two are at Upper Bukit Timah Road (Esso and Shell) and one at Choa Chu Kang Way (Esso).
Lots of Nearby Amenities & Shopping Malls
Despite being located in a landed enclave, you will have convenient access to many amenities even if you don't intend to drive out.
Just north of The Arden, you will be greeted by plenty of coffeeshops, convenience stores, supermarkets, clinics, hair salons and more, all within walking proximity. For days that you don't want to travel far for for your daily necessities or meals, you can always do so nearby.
If you are looking for amenities within the comforts of a shopping mall, you may head over to 3 nearby shopping malls, The Hillion, Bukit Panjang Plaza and Junction Ten, where there are a myriad of choices for your dining, retail and entertainment needs.
How Will it Feel Like to Stay in The Arden?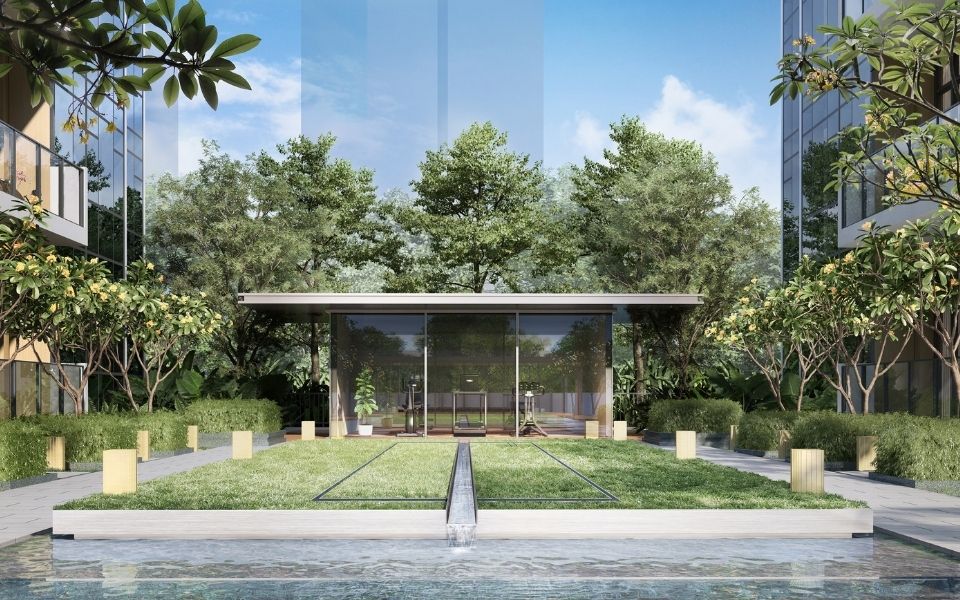 As mentioned above, The Arden is a low-rise development that is located in a landed enclave. You will have a sense of openness and peacefulness staying in a unit at The Arden. All units come with a balcony so that you can take a step out for fresh air and enjoy the landscaped view.
Since there will only be a total of 105 units, you will not experience the same congestion when returning or leaving home. The Arden will be perfect for you if you appreciate living in an environment that does not feel overcrowded and compact.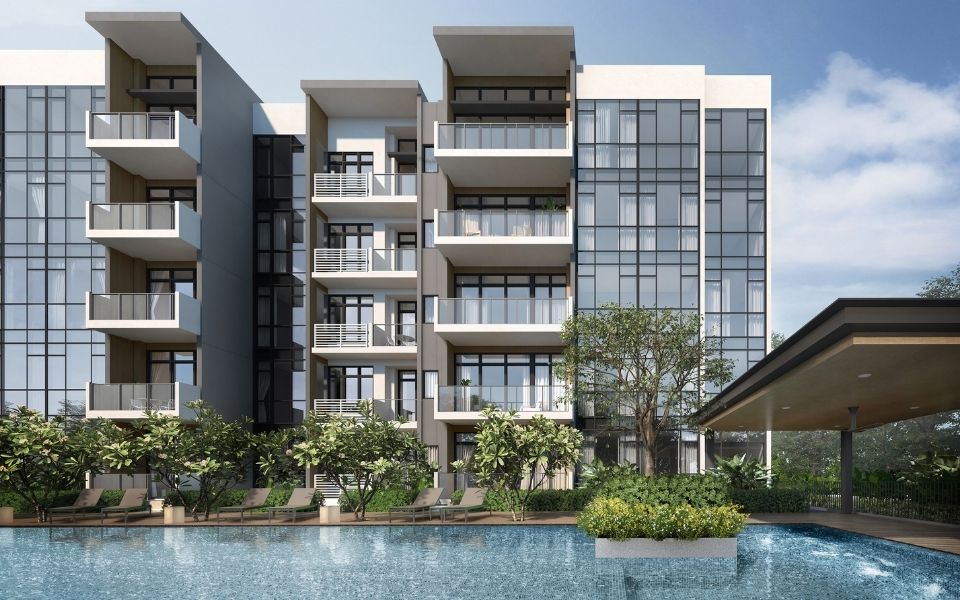 Nearby Amenities
Located north of The Arden is Teck Whye, an area that has plenty of amenities and eateries. This area is easily reached by a short walk, without the need for taking any transport. You'll be able to find a Sheng Shiong supermarket and a few coffeeshops at Block 16 and 18, Teck Whye Lane. Further up a bit is a heartland mall, Teck Whye Shopping Centre, where you'll find another large chain supermarket, NTUC FairPrice, along with more shops and eateries at affordable prices.
For a more upmarket selection for your grocery shopping, you can head over to the nearby malls for even larger supermarkets and even an NTUC Finest.
Shopping Malls
There are 3 major shopping malls within walking distance of The Arden. You can also hop on the LRT to further reduce your walking distance slightly. The nearest 3 shopping malls are:
Junction 10 – 10 minutes walk
Hillion Mall – 11 minutes walk
Bukit Panjang Plaza – 12 minutes walk
If you were to drive out, there are many more shopping malls that can be easily accessed:
Lot One Shoppers' Mall – 7 minutes drive
The Rail Mall – 7 minutes drive
HillV2 – 8 minutes drive
West Mall – 8 minutes drive
Westgate – 11 minutes drive
JEM – 12 minutes drive
JCube – 12 minutes drive
The Clementi Mall – 16 minutes
Clubs
Nearby clubs in the area include your basic community club to a more upscale golf club, all easily reach within a 10-minute drive:
Senja-Cashew Community Club
HomeTeamNS Bukit Batok
National Service Hub
Civil Service Club @ Bukit Batok
Warren Golf & Country Club
Safra Choa Chu Kang (Future)
More Details on The Arden
The Arden is a small-scale boutique development with a site area of approximately 63,002 sqft. There will be a total of 105 units ranging from 2 to 4 bedrooms. Facilities include a gym, badminton court, swimming pool, basketball court and more. There will be a total of 3 buildings of 5 storeys each, 7 units per floor.
The carpark will be located at the basement, to minimize car movements on the ground floor of the compounds and maximize the recreational areas. The drop off point is also located at the basement, which helps to alleviate congestion at the front gates.
Showflat Photo Gallery
2 Bedroom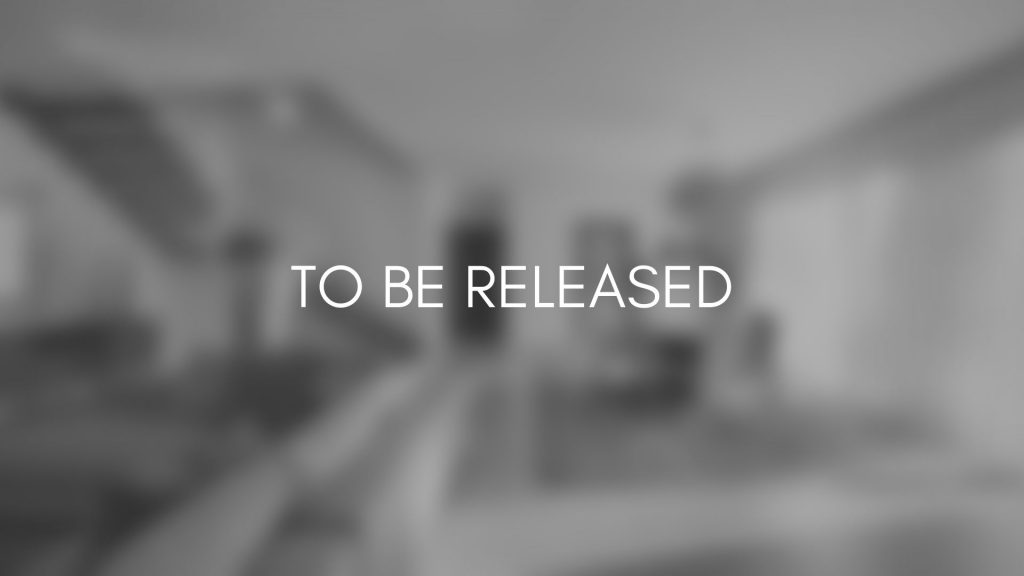 4 + S Bedroom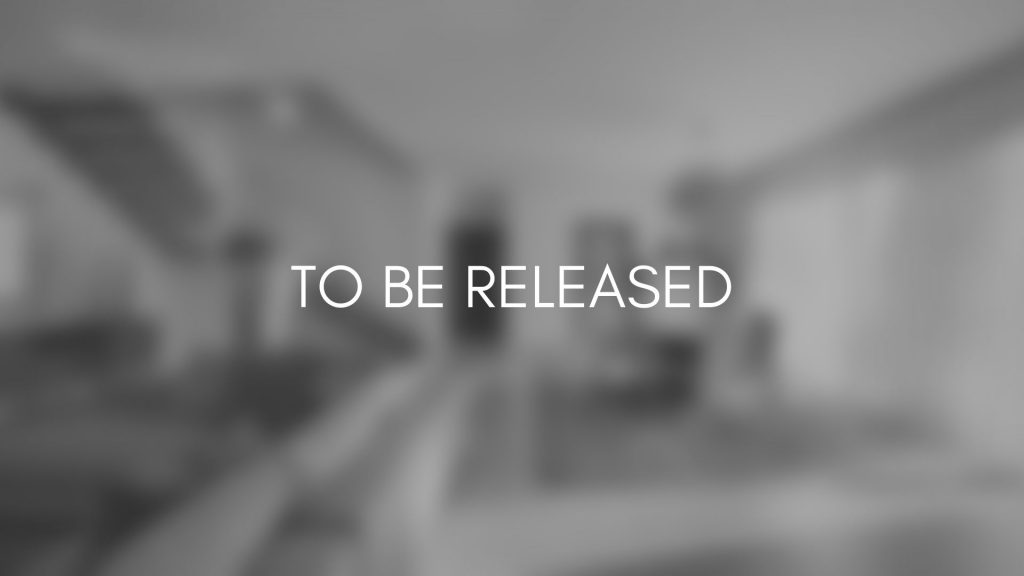 The Arden Location Map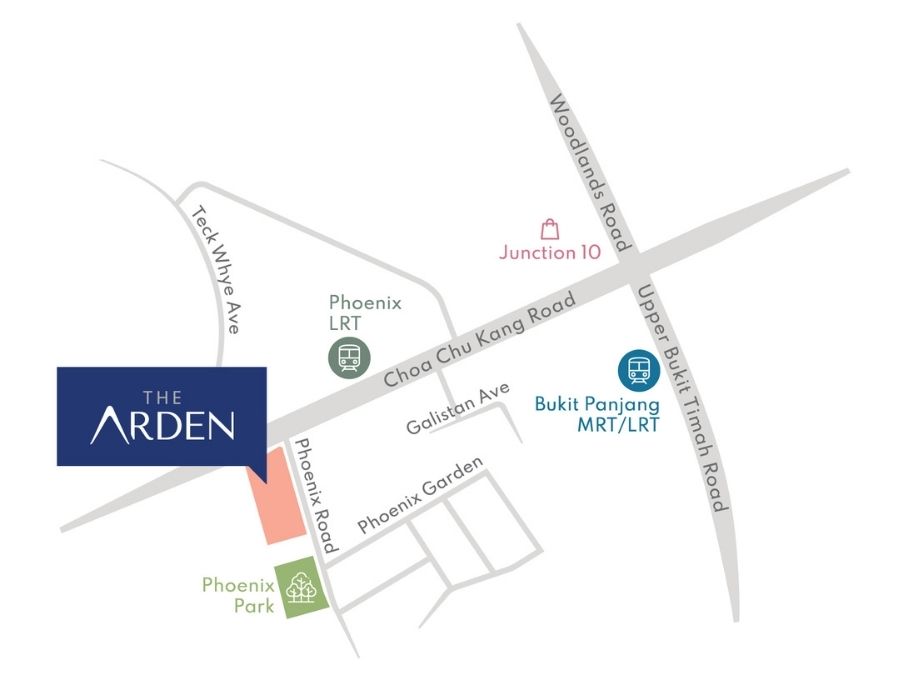 Nearby Schools & Education
The Arden has a number of primary schools within the 2km mark, with two of them within 1km. This makes it easy for young children to get to school. The Arden is also surrounded by many secondary schools, giving teenagers the convenience of commuting to and from school. Post-secondary institutions are also plenty in the western area of Singapore.
Primary Schools Within 1km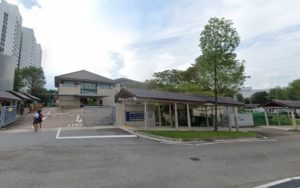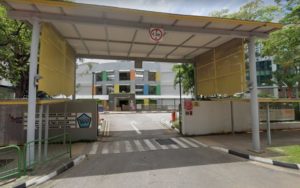 Primary Schools Within 1-2km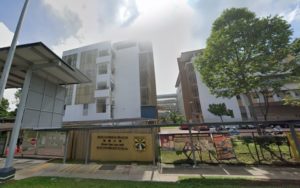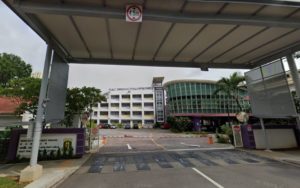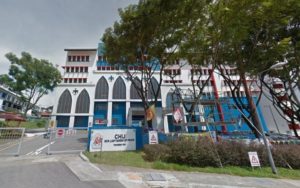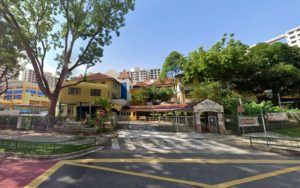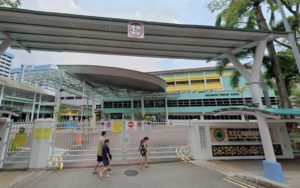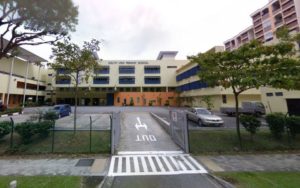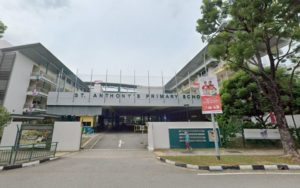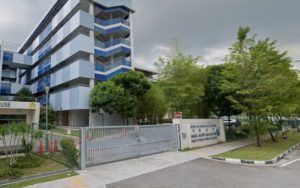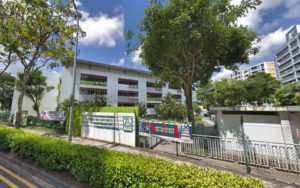 Land Price from Government Land Sales
The land parcel where The Arden will be situated at was sold en bloc to a subsidiary of Qingjian Realty for $42.6 million. It was previously an old property which consists of 24 apartment units and 12 shops. The sale price equates to an estimated $630 PSF PPR after considering the differential premium payable.
Types of Available Units
The Arden will have a fairly even mix of unit types ranging from 2 to 4 bedrooms, perfect for small to medium families looking to find a home in the area.
Available Unit Types:
| | | |
| --- | --- | --- |
| Type | No. of Units | Area (sqft) |
| 2 Bedroom | 30 | 657 |
| 2 Bedroom Deluxe | 15 | 721 |
| 3 Bedroom | 15 | 1012 |
| 3 Bedroom + Study | 15 | 1109 |
| 4 Bedroom | 15 | 1206 |
| 4 Bedroom + Study | 15 | 1388 |
Facilities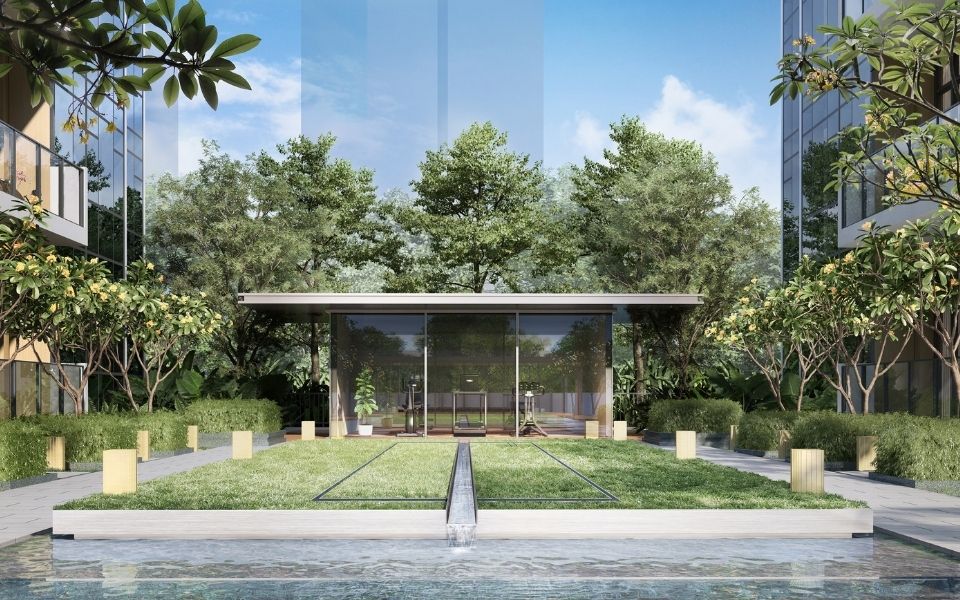 Despite being a small-sized boutique development, The Arden will come with recreational facilities such as a swimming pool, gymnasium, badminton court, basketball court and more.
About the Developer
The Arden is developed by CNQC Realty (Phoenix) Pte Ltd, a subsidiary of Qingjian Realty. Qingjian Realty has been developing real estate in Singapore since 2008, and has since extensively amassed awards for their building projects such as the BCI Asia Top Ten Award, Southeast Asia Property Awards and FIABCI Singapore Property Awards.
Qingjian is also introduced the cospace concept in their previous developments, which gives configuration flexibility for buyers. The cospace concept will also be implemented in The Arden. They are also known to implement SMART home technology, to makes sure your homes are up to date and modern.
Qingjian Residential Portfolio
Forett at Bukit Timah
JadeScape
Le Quest
iNz Residence
The Visionaire
Ecopolitan
Nin Residence
Bellewaters
Waterbay
The Arden Floor Plans
The floor plans presented are only a selection of the entire library.
Please note that floor plans may be subjected to changes.
2 Bedroom Classic
2 Bedroom Deluxe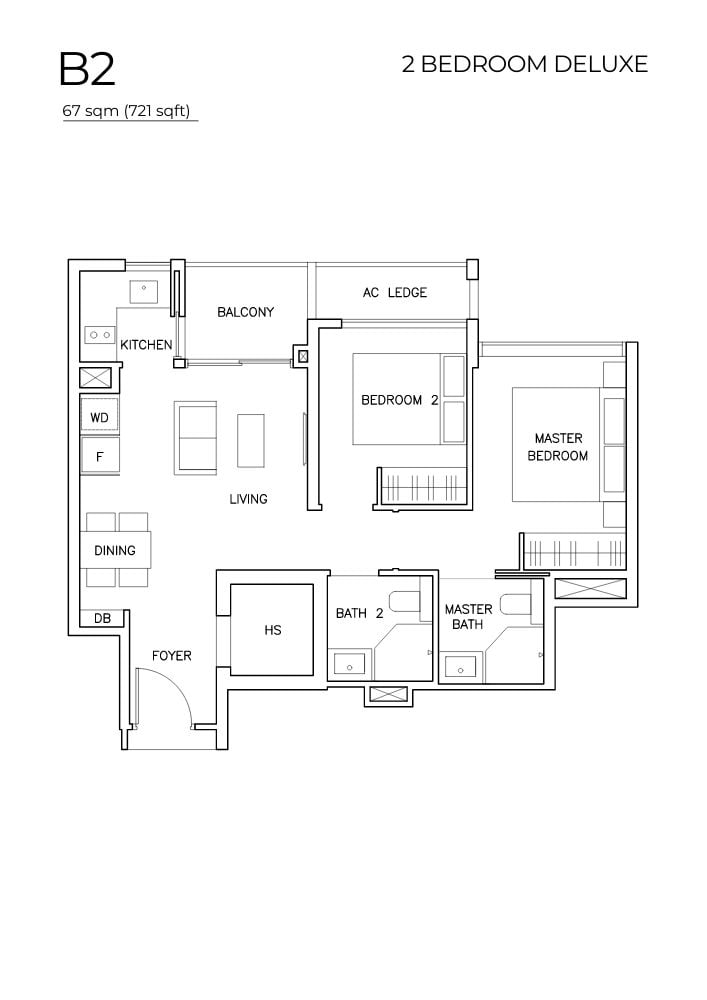 3 Bedroom Classic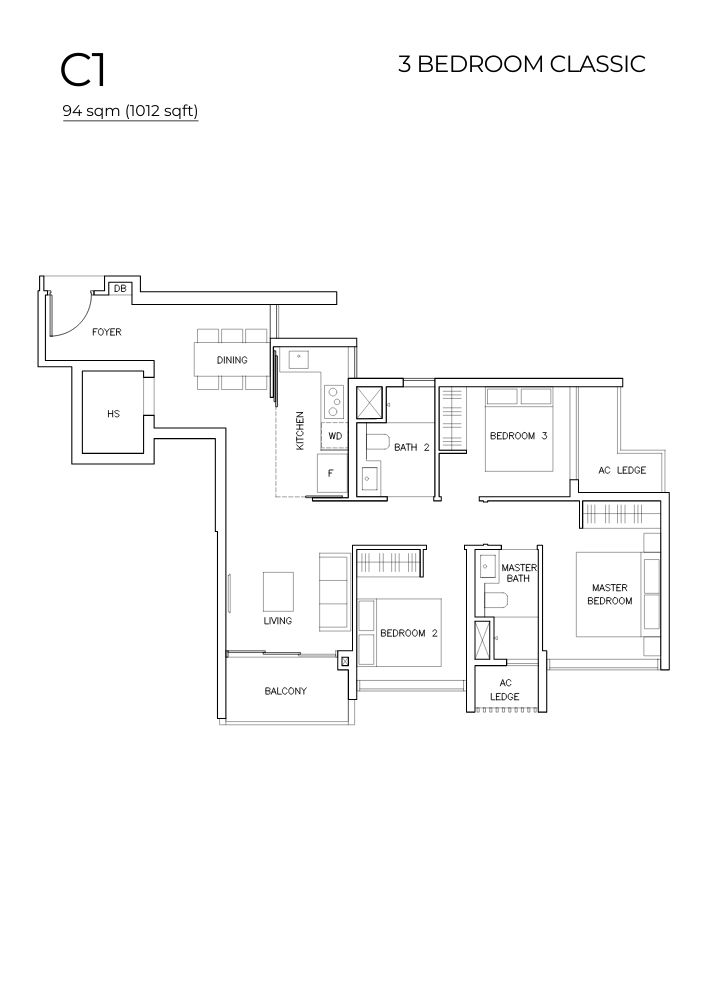 3 Bedroom + Study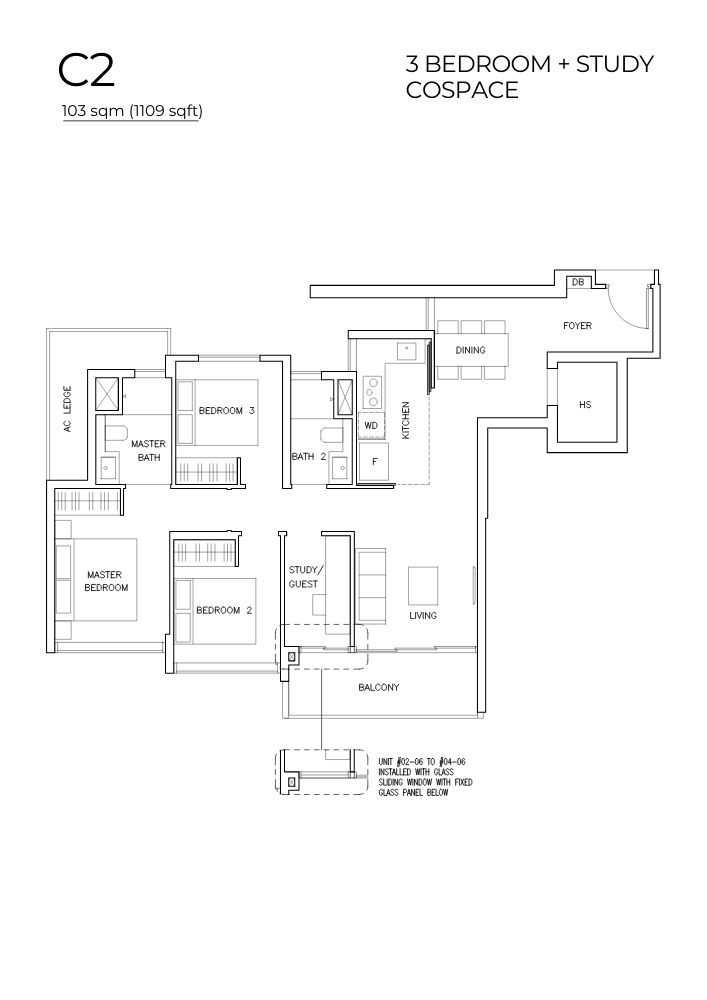 4 Bedroom Classic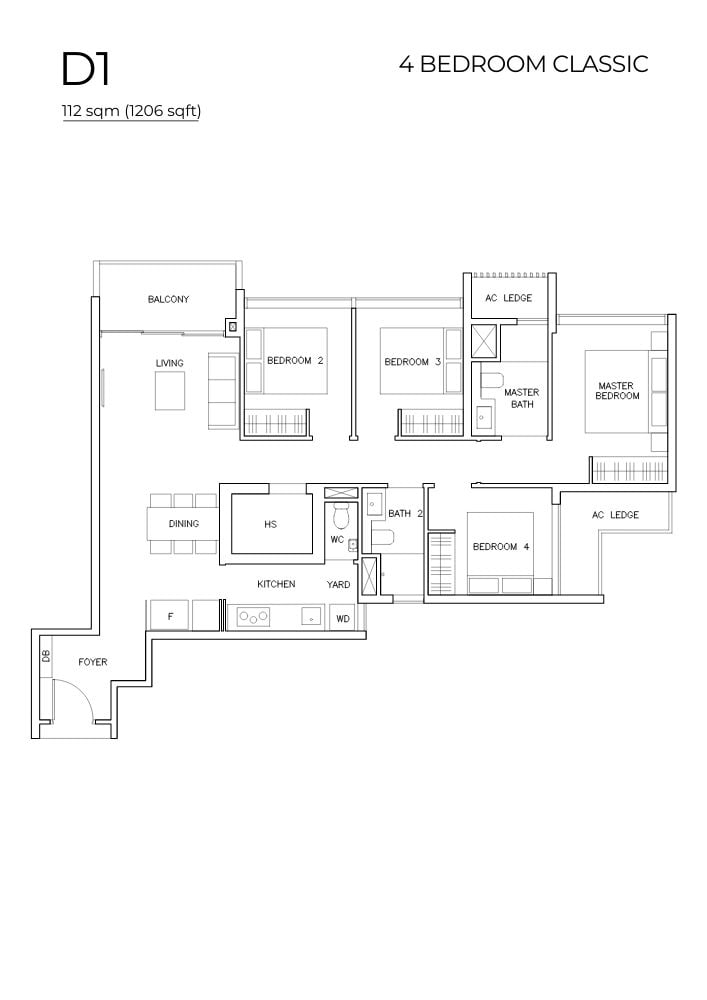 4 Bedroom + Study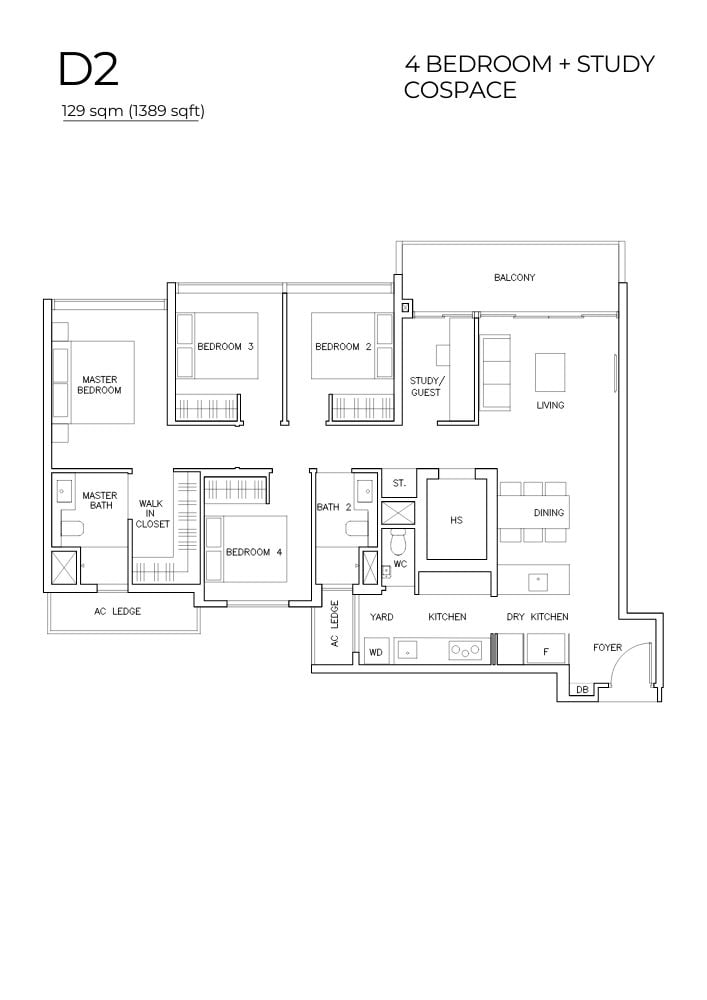 These are only a few of the layout variations. A complete floor plan booklet will be provided to you during your showflat visit.
The Arden Site Plan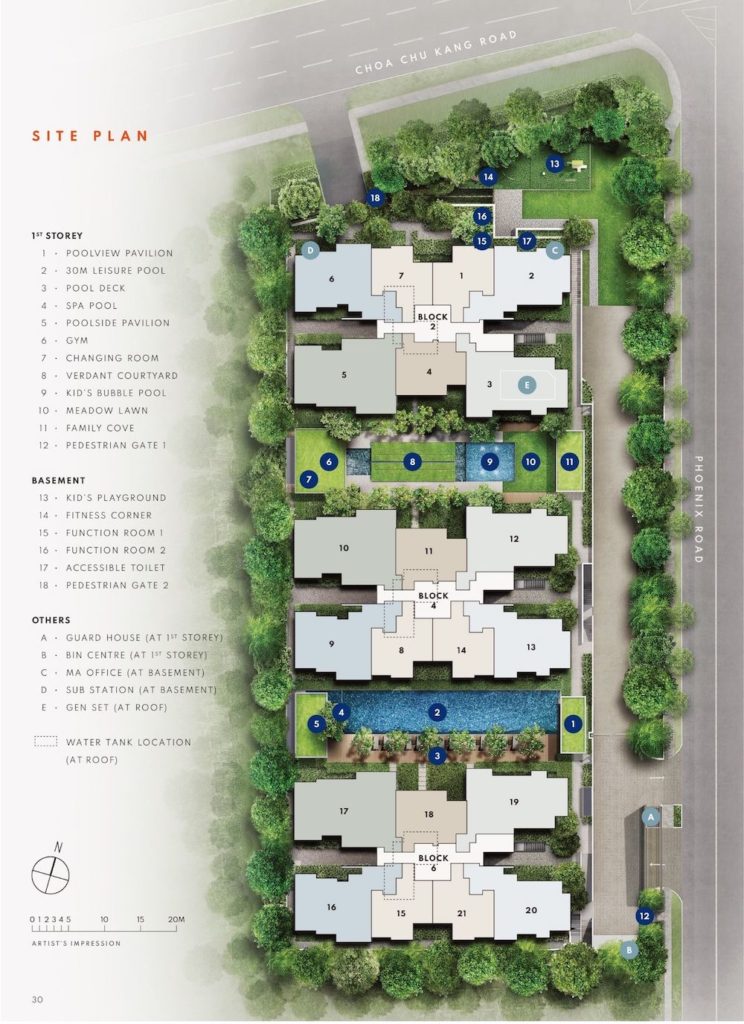 Nearby Condominiums
Within the Phoenix landed enclave at Bukit Panjang, you will be able to find 2 more similar properties, Hillsta (completed in 2017) and Phoenix Residences (under construction).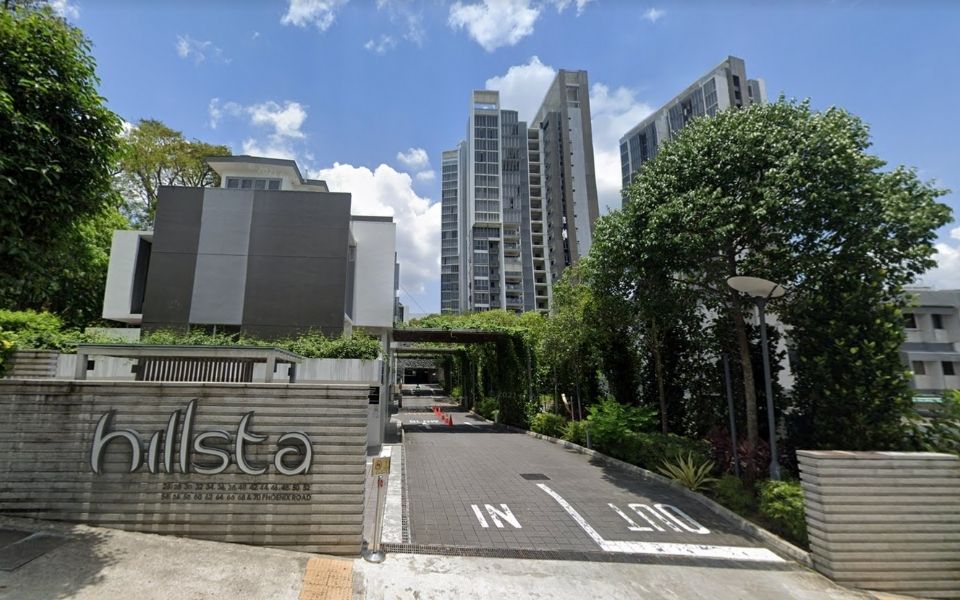 Is The Arden Worth Buying?
The Arden is a great choice for you if you want to live in a low density landed enclave, without sacrificing transport and travel convenience. Located close to Bukit Panjang, this condo offers easy access to shopping malls, restaurants and public transportation. It is a great location to travel around due to the easy access to major roads and expressways such as BKE, PIE, Upper Bukit Timah Road and Bukit Batok Road.
With LRT and MRT stations within walking distance, the entire family, from young to old, will enjoy the ease of commute to many areas of Singapore with our efficient public transportation.
Properties located near to MRT stations are always typically sought after, and will hold its value for a long time due to its constant demand. The Arden is good purchase for both families and investors who appreciate the rarity of owning a property within a landed enclave, while still having great road and public transport connectivity.
Additional Requirements to Take Note
The Arden Showflat Location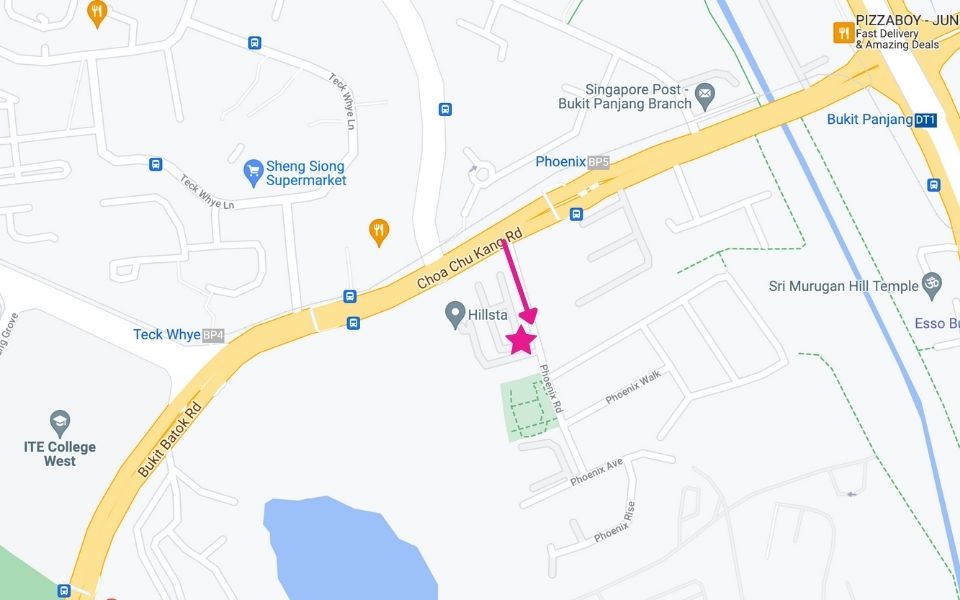 Showflat viewing is available by appointment. If you would like to have an invitation for the preview (pre-launch stage), let us know via the form on the bottom of this page.
Prices for The Arden Residences will also only be released during launch date. If you would like to receive price updates the moment this development has launched, please provide us your contact details.
Click here to load Google Maps location for The Arden on your phone
For showflat booking and sales enquiries, reach us via the contact form at the bottom of this page and we will link you up with the developer's sales team.
Book a Showflat Appointment