Pasir Ris Dr 8, Singapore
For Sale
- Condominium, Mixed Development, Residential
Showflat Update: Showflat will be available for viewing, strictly on an appointment basis.
Book a showflat or virtual appointment by registering with us
(👇👇 Scroll to the bottom, or click here to register 👇👇)
Price Chart & Availability
Last Updated: 30th September 2023
We try our best to make sure that the pricing and availability table as updated as possible, however please note that the figures are not final.

| Project | Type | Min. Area (sqft) | Max. Area (sqft) | Lo Price ($) | Hi Price ($) | Availability |
| --- | --- | --- | --- | --- | --- | --- |
| PASIR RIS 8 | 1 BR + S | 0 | 0 | - | - | 0 |
| PASIR RIS 8 | 1 BR FLEXI | 0 | 0 | - | - | 0 |
| PASIR RIS 8 | 2 BR | 710 | 721 | 1438000 | 1491000 | 10 |
| PASIR RIS 8 | 2 BR PREMIUM | 0 | 0 | - | - | 0 |
| PASIR RIS 8 | 2 BR PREMIUM + S | 0 | 0 | - | - | 0 |
| PASIR RIS 8 | 3 BR | 1,023 | 1,066 | 1882000 | 1998000 | 13 |
| PASIR RIS 8 | 3 BR PREMIUM + G | 1,259 | 1,302 | 2018000 | 2131000 | 26 |
| PASIR RIS 8 | 4 BR PREMIUM FLEXI | 1,464 | 1,464 | 2459000 | 2531000 | 9 |
| PASIR RIS 8 | 4 BR SUITE + G | 0 | 0 | - | - | 0 |
Pasir Ris 8 Latest Updates
10 July 2021: Official preview starts today. New showflat imagery updated.
27 June 2021: Tentative preview dates are scheduled for 10 July 2021 to 20 July 2021.
Project Details
Project Name

Pasir Ris 8

Developer

Phoenix Residential (

Allgreen Properties

&

Kerry Properties

)

Address

Pasir Ris Drive 8

District

D18 Tampines / Pasir Ris

Property Type

Mixed Development

Tenure

99 Years Leasehold from 2021

Total Units

487 Residential

Unit Mix

1 to 4 Bedroom Units with Various Layouts

Estimated TOP

2025

Land Area

Approx. 38,003.7 sqm

Plot Ratio

TBA (gross)

---
Pasir Ris 8
Pasir Ris 8 Condo, renamed from The Ryse Residence, is a highly anticipated mixed-use development launching in the heart of Pasir Ris central, located right opposite Pasir Ris MRT station with 487 residential units ranging from 1 to 4-bedroom above a three storey commercial shopping mall with retail stores. The expected TOP for Pasir Ris 8 is end of 2025.  Pasir Ris 8 is developed by Allgreen Properties/Kerry Properties known for their award-winning residential and commercial developments like in Singapore's prime districts (D9, 10, 11).
Pasir Ris will be transforming into a vibrant and well-connected hub under the Remaking Pasir Ris plan bringing more nature parks, connectivity for all types of commute, convenience, housing and employment to Pasir Ris. Ultimately increasing the quality of life for you overall. Here are several reasons why you should consider Pasir Ris 8 as your next home or property investment.
1: Close to MRT / Connectivity & Future Connectivity
With Pasir Ris MRT station being just minutes walk completely under shelter, connecting you to the rest of Singapore just a train ride away. On top of the close proximity to Pasir Ris MRT, the greatest upside is The Cross Island Line (CRL) which is expected to complete in 2029. This new MRT line connects areas places like Bright Hill (Thomson), Punggol and Changi Aviation Park. Pasir Ris station will be an interchange connecting the current East West line and the new Cross Island line, and this is directly linked to Pasir Ris 8 via the basement.
2:

Investment Potential (Rentability & Capital Appreciation)
Tenants
Pasir Ris 8 is going to be a development with high tenantability. Being near an MRT station is a factor that has always been proven to attract tenants whose workplace are within the area or are several MRT stations away. Pasir Ris MRT station will be in the middle ground for both Punggol and Changi MRT stations. With Singapore's plan for Punggol Digital District & Changi Region both, we can expect more employments happening in the areas. Foreign expatriates or even locals working in these areas may be attracted to renting a home near their workplace, yet somewhere well connected for a good work life balance. Pasir Ris central is an area known for its convenience and amenities.
Buyers
The completed Cross Island Line and the transformation will increase the demand for Pasir Ris area and Pasir Ris 8 being at the heart of it. The increased in demand and development of Pasir Ris will potentially drive property prices up. Pasir Ris 8 will be able to cater to buyers of different profiles and types, from singles for is looking for a size perfect for 1, to couples and retirees, small or big families looking for 3 to 4 bedrooms in size.
Investors
Properties near to a MRT station is always in high demand with tenants. Investors whose objective is to build a rental income will look for properties with high tenantability as one of, or if not, the most important factor when choosing an income property. Pasir Ris 8 will be a sought after development and perhaps the top choice in the area by tenants because of the convenience and accessibility.
3: Exciting Future Development
Remaking Heartland
The remaking of Pasir Ris will transform not just the quality of life to its residents, bringing more parks and amenities, but also create a self-sustain district where everything you need is here yet you are also well connected to the rest of Singapore. The less traveling time means the more time for things that matter.
Punggol Digital District
URA plans for Punggol to transform into Punggol Digital District (PDD) as Singapore's first truly smart district, bringing together the Singapore Institute of Technology (SIT) campus and JTC's Business Park spaces in Punggol North. PDD will not only house main digital economy growth sectors like cybersecurity and digital media, but it will also be a welcoming and environmentally friendly lifestyle destination for the local community.
Changi Region Transformation
According to URA, Changi City — Changi East Urban District, will be an innovative lifestyle business district designed as a creative ecosystem with a live-in population, based on Singapore University of Technology and Design (SUTD) and Changi Business Park (CBP). Changi City will attract businesses and institutions involved in freight transportation/aviation-related research and development, including artificial intelligence and robotics.
Within the new Changi East Urban District, new offices, smart work centres, versatile meeting rooms and halls, hotels and serviced apartments could be built near the future Terminal 5 and set amidst lushly landscaped public spaces.
4: Consolidated Demand
Coco Palms was the last residential project launch in central Pasir Ris. This was back in 2014, and the demand has been accumulated over the years especially for residents in the East. The absence of any new launches in this area is sure to create a very strong demand, especially with a much more central location in Pasir Ris.
5: Mixed Development & Integrated Hub
In 2020, there were around 327K private residential units in Singapore. Only a very small percentage are residential within mixed developments, indicating a very limited supply of such properties. The last of such development in the east region of Singapore was Bedok Residences, which was a very popular launch back in 2011.
Not only is Pasir Ris 8 integrated with a huge shopping mall (expect about twice the size of White Sands with 4 levels with GFA spanning around 35,000 sqm), it's also integrated with a polyclinic, a fully air-conditioned bus interchange, and the MRT.
6: Excellent Developer Track Record
With over 50 residential projects under its belt, Allgreen Properties is a big and reputable real estate developer in Singapore. If you have been in touch with the market, you may hear many familiar projects they have accomplished, such as Fourth Avenue Residences, One Devonshire, Juniper Hill, Royal Green, Suites @ Orchard, Viva and more. They also have a strong investment portfolio, including Tanglin Mall, Tanglin Place, Hotel Jen and Great World City. Allgreen Properties and Kerry Properties are companies that are part of the Kuok Group of Companies controlled Robert Kuok, a well-known Malaysian business magnate.
How Will the Environment Be Like Within Pasir Ris 8?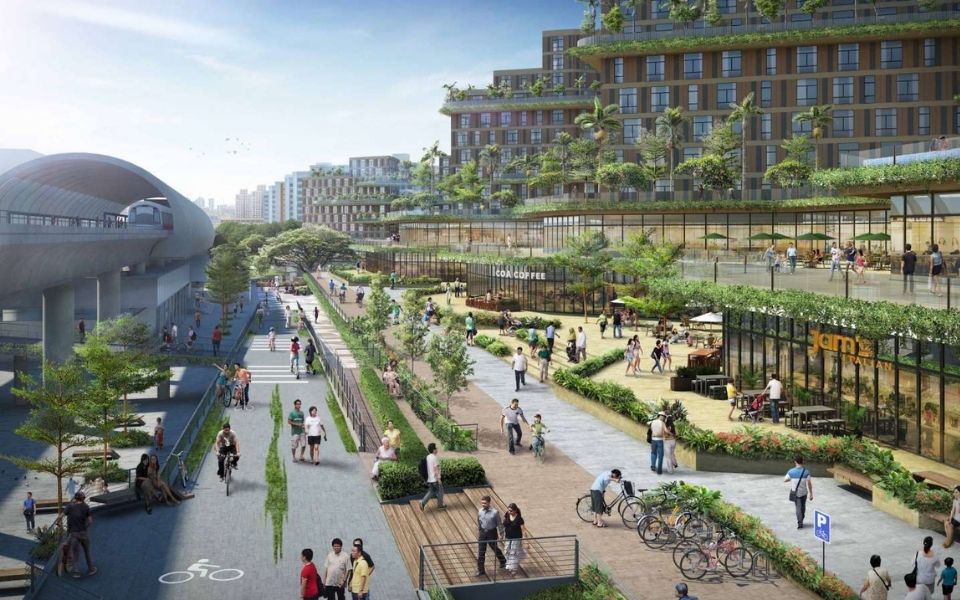 Pasir Ris 8 is designed as an Urban Sanctuary, right in the middle of the hustle and bustle, yet disconnected from all the noise as you enter the exclusive residences right above. If you have you visited a home in an integrated development before, such as Bedok Residences above Bedok Mall at Bedok, Watertown above Waterway Point at Punggol, Northpark Residences above Northpoint City at Yishun, you will immediately feel the distinct separation from the commotion of the shops and hub. This gives you the best of both worlds, convenience and peaceful living.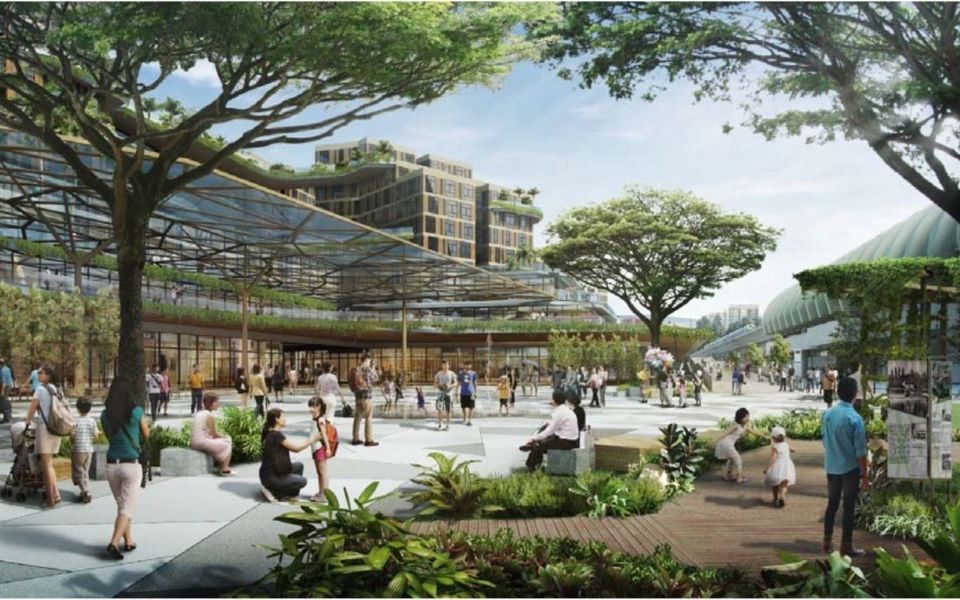 Just steps away from your exclusive residences, you will have access to all kinds of amenities, public transport, medical facilities, retail shops and F&B establishments. It just cannot get more convenient than this. Whether you choose to be a resident or a landlord at Pasir Ris 8, you will find such accessibility a real benefit to yourself or your tenants. Let's recap what they are again:
Sheltered link to the existing Pasir Ris MRT (East-West Line)

Direct access to the upcoming Pasir Ris Cross Island Line via underground basement link

Direct access to the upcoming fully air-conditioned bus interchange

Direct access to the upcoming 4 levels of retail space (approx 35,000 sqm)

Direct access to the upcoming brand new polyclinic
More Details on Pasir Ris 8
Pasir Ris 8 is an integrated development comprising residential and commercial zones, a town plaza, a bus interchange and a polyclinic right next to the Pasir Ris MRT. Is has a size of 38,003.7 square metres (site area) with a total of 487 residential units, with a 99 year leasehold starting from 2021. With various layouts of 1 – 4 bedrooms, Pasir Ris 8 caters to all family sizes. Unit layouts are highly practical, giving you the most usable space for daily living.
Being at the heart of the Pasir Ris town centre, residents will enjoy seamless connectivity and convenience that can't be matched by many other developments in Pasir Ris. Unlike the previous residential launches nearby, residents from Pasir Ris 8 do not need to cross any roads or junctions to access the town centre. This cuts down the daily commute time by having a drastically reduced walking distance from the transport hub to your home. Not to mention the added comfort from the sweltering afternoon sun or from a rainy day.
Showflat Photo Gallery
1 Bedroom Flexi




2 Bedroom




3 Bedroom Premium + Guest








Pasir Ris 8 Location Map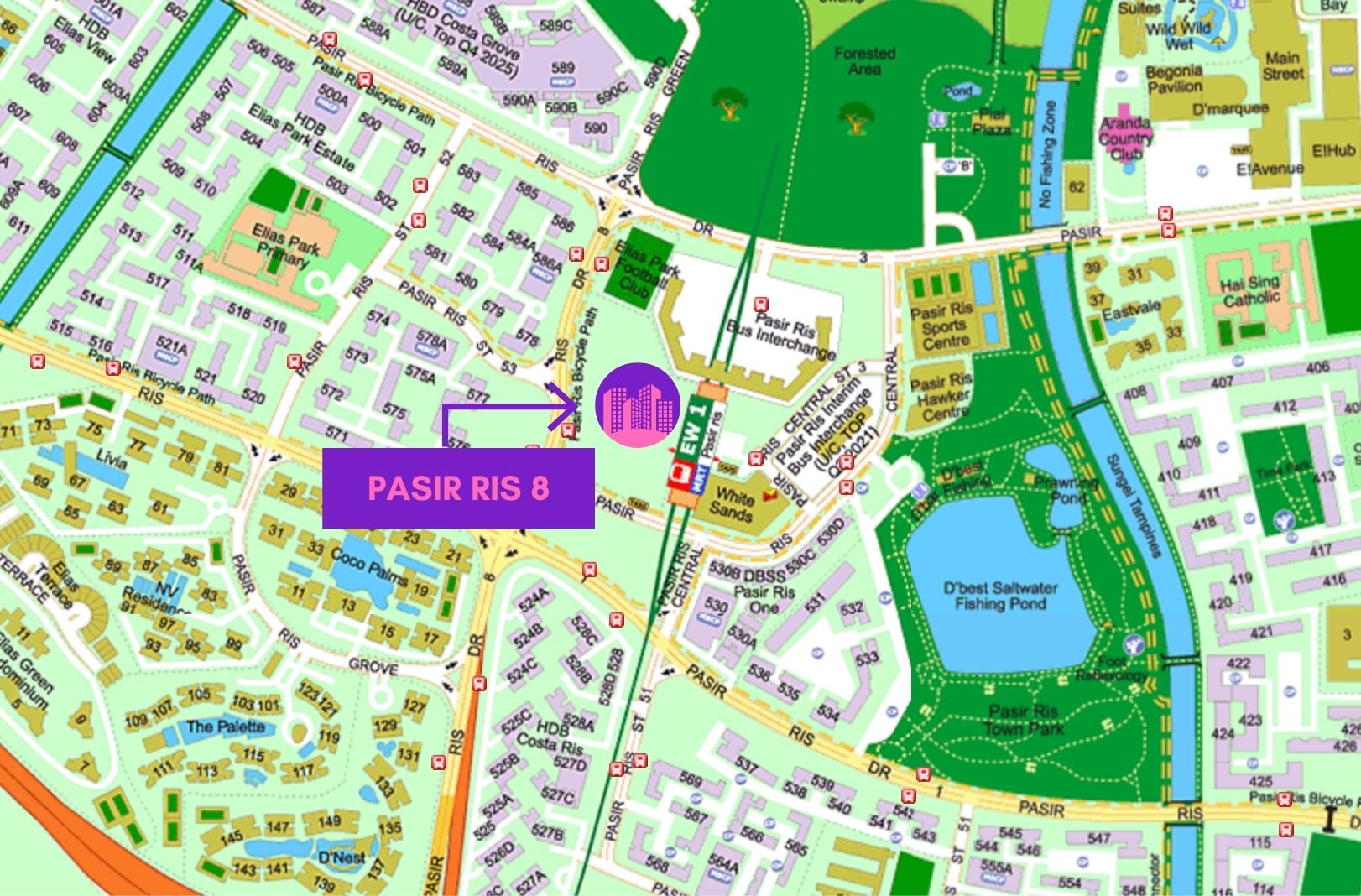 Other Nearby Amenities
Our Tampines Hub
Pasir Ris Central Hawker Centre
Outside of the Pasir Ris town centre, you will still be able to find more amenities such as hawker centres and a sports hub. You will never be out of food and entertainment choices here. Here are some of such places:
Pasir Ris Central Hawker Centre (~5 min walk)

Our Tampines Hub (~10 min drive)

Pasir Ris Sports Hall (~6 min walk)

Pasir Ris Town Park (~5 min walk)

Pasir Ris Beach (~10 min drive)

Ikea Tampines (~10 min drive)
From Pasir Ris MRT, you will also be able to access these key locations:
Tampines – 1 stop

Changi Airport – 5 stops

Bedok Reservoir – 3 stops

Aviation Park (future CRL) – 3 stops

Punggol (future CRL) – 3 stops
Nearby Schools
Here is a list of primary and international schools within 2 km of Pasir Ris 8.
Primary Schools within 1km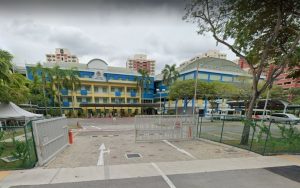 Elias Park Primary School
11 Pasir Ris Street 52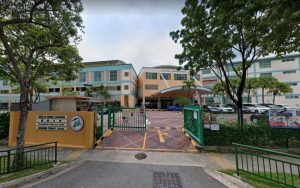 Casuarina Primary School (TBC)
30 Pasir Ris Street 41
Primary Schools within 2km

Gongshang Primary School
1 Tampines Street 42

Meridian Primary School
20 Pasir Ris Street 71

Park View Primary School
60 Pasir Ris Dr 1

Pasir Ris Primary School
5 Pasir Ris Street 21

Tampines North Primary School
30 Tampines Ave 9

White Sands Primary School
2 Pasir Ris Street 11
Nearby International Schools

Overseas Family School
81 Pasir Ris Heights
Land Price from HDB Government Land Sales
The tender process for the land parcel Pasir Ris P2 requires developers to satisfy a design concept evaluated by the Concept Evaluation Committee (CEC), chaired by the Building and Construction Authority (BCA), through a concept proposal before they are able to move on to the second stage to be able to bid for the site.
The site, zoned under Mixed Commercial and Residential Development, was awarded on 22 March 2019 at a price of $699,999,999.99 working out to $684.48 psf ppr, based on a GFA of 1.02 million sqft. There were a total of 3 tenderers, where 2 managed to satisfy the design concept criteria.
Nearby Retail Shopping Malls & Entertainment
Aranda Country Club
Downtown East
White Sands
Retail or relaxation? You will be spoilt for choice with many major retail malls and even a country club. Besides the future 34,000 sqm huge retail mall you will be on top of, you will also have convenient access to these established malls and entertainment options:
White Sands ( ~2 min walk)

Downtown East (~9 mun walk)

Aranda Country Club (~8 min walk)

Wild Wild Wet (~15 min walk)

Jewel (~12 min drive)

Tampines Mall (~10 min drive)
Types of Available Units
With a good mix of 1 to 4 bedroom high-rise units, you will have plenty of choices to choose from no matter your needs and preferences. Singles, couples or larger families will have no problem finding the perfect sized unit for themselves.
All units very practical and maximizes the usable areas with smart layouts. There is something for everyone here.
Available Unit Types:
| | | |
| --- | --- | --- |
| Type | No. of Units | Area (excl PH void) |
| 1 Bedroom + Study | 39 | 538 sqft |
| 1 Bedroom Flexi | 53 | 517 sqft |
| 2 Bedroom | 105 | 710 – 721 sqft |
| 2 Bedroom Premium | 99 | 775 sqft |
| 2 Bedroom Premium + Study | 15 | 829 sqft |
| 3 Bedroom | 72 | 1023 – 1066 sqft |
| 3 Bedroom + Guest | 74 | 1259 – 1302 sqft |
| 4 Bedroom Flexi | 16 | 1464 sqft |
| 4 Bedroom Suite + Guest | 14 | 1539 – 1550 sqft |
Facilities


Pasir Ris 8 also comes with the standard array of condominium facilities for your relaxation, parties or to keep in shape, such as:
Swimming Pool

Function Room

Kid's Pool

Gymnasium

Relaxation Areas

And more to be announced
Pasir Ris 8 Floor Plans
The floor plans presented are only a selection of the entire library.
Please note that floor plans may be subjected to changes.
1 Bedroom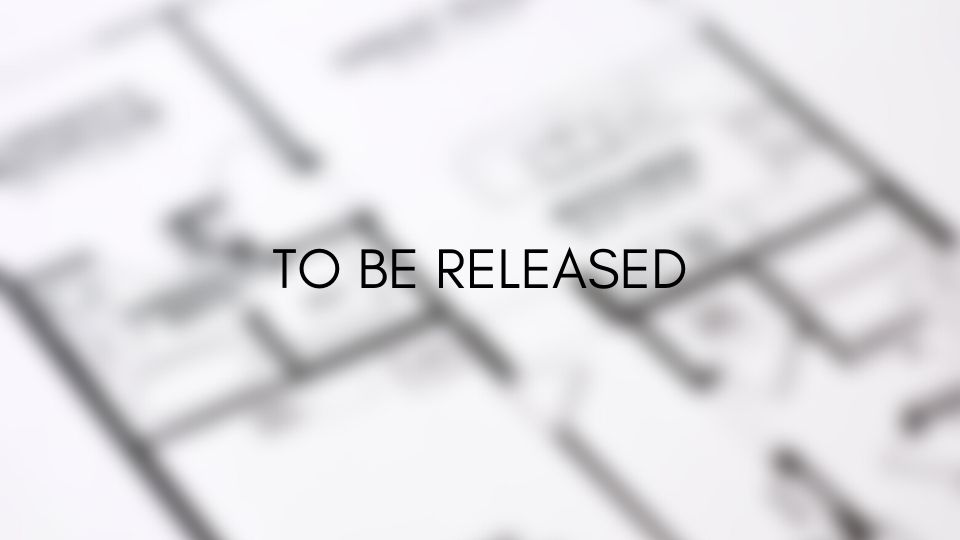 2 Bedroom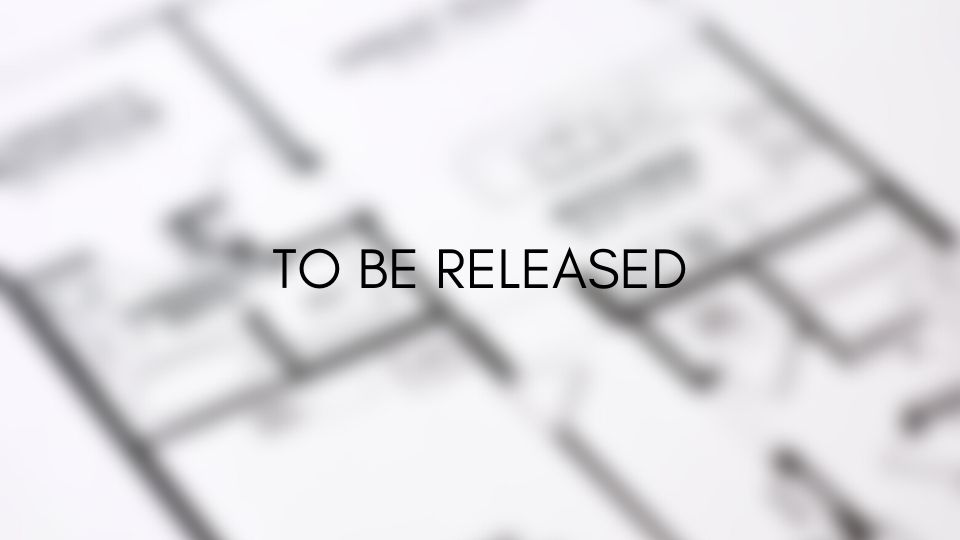 3 Bedroom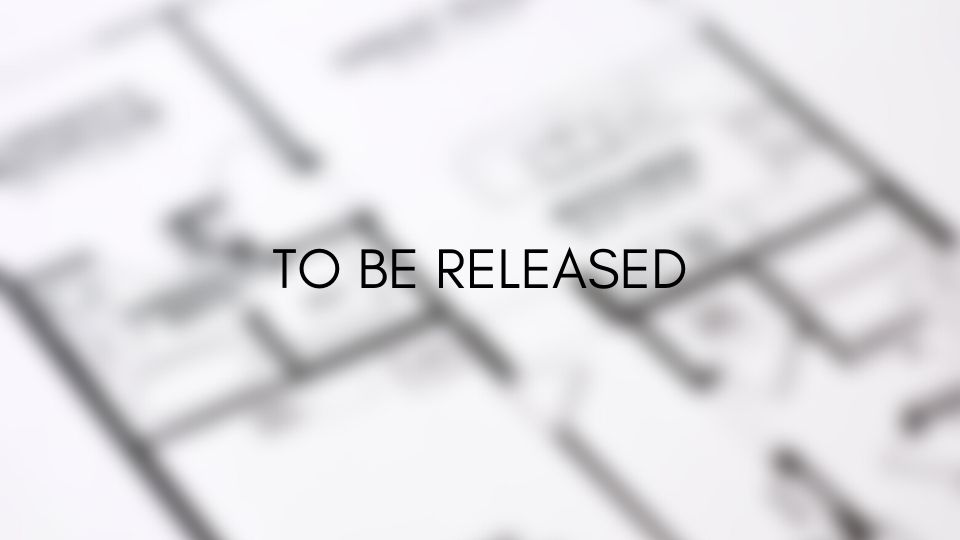 4 Bedroom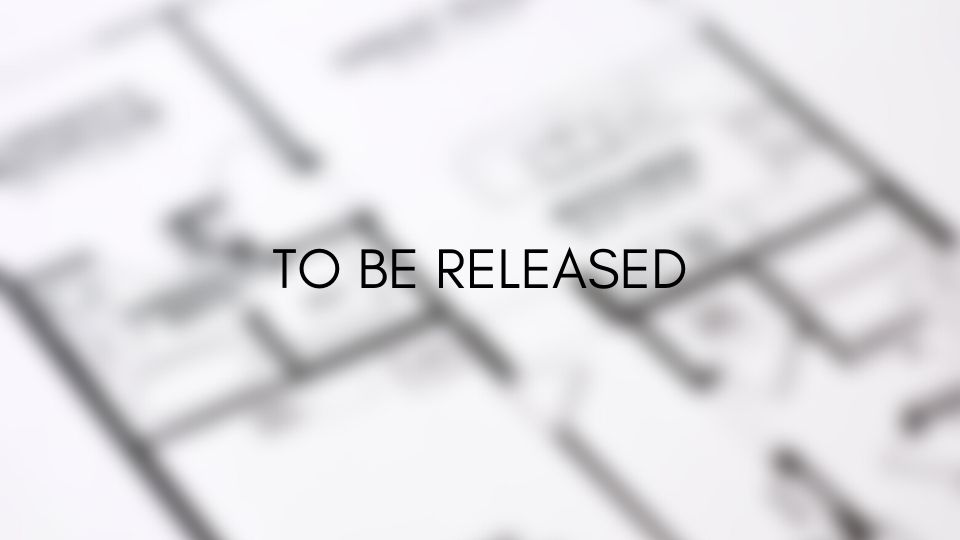 These are only a few of the layout variations. A complete floor plan booklet will be provided to you during your showflat visit.
Pasir Ris 8 Site Plan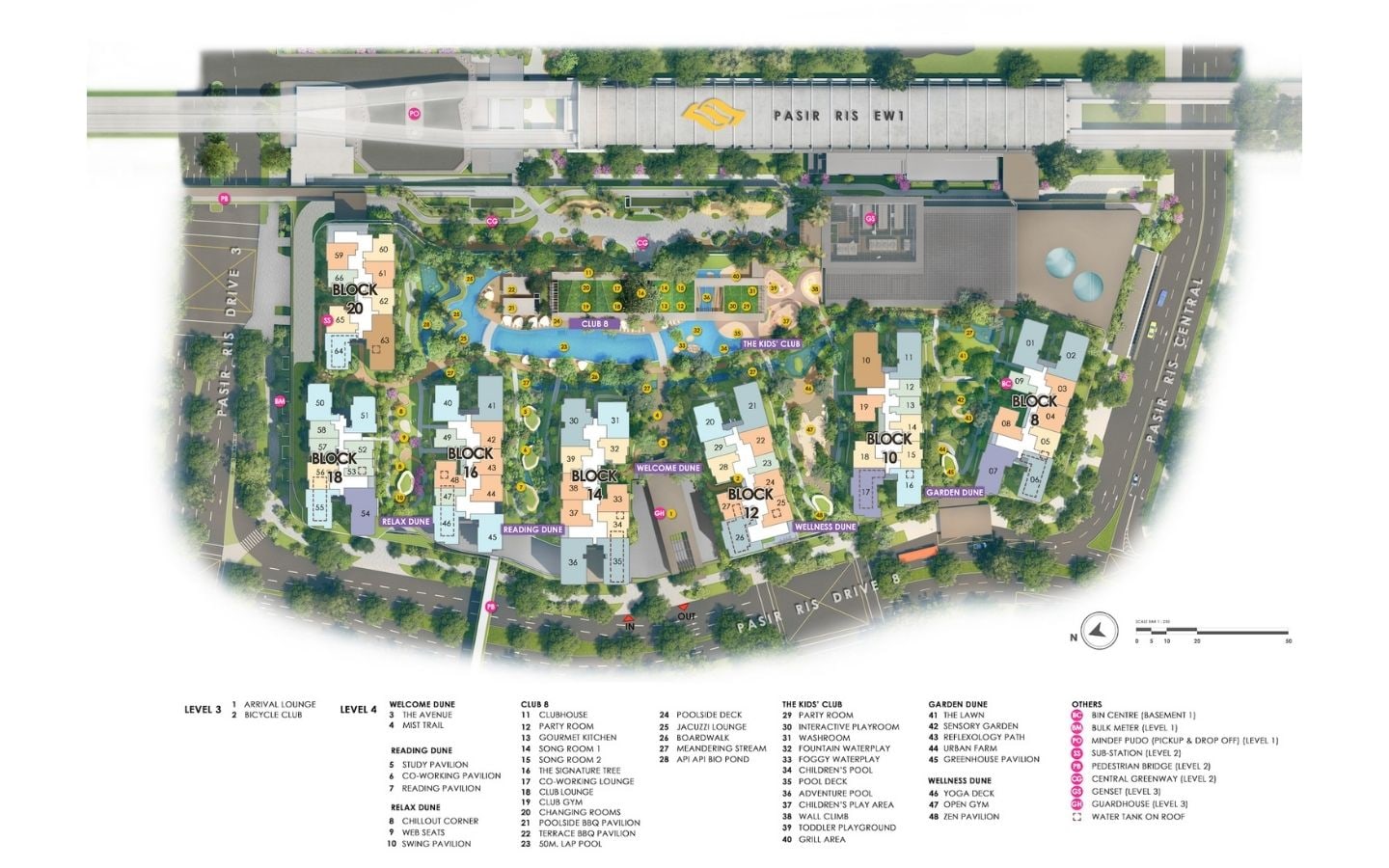 Nearby Condominiums
Within the area, you will find a very limited supply of existing residential developments, such as The Rochester Residences (TOP 2011), One North Residence (TOP 2009), Heritage View (TOP 2000), Dover Parkview (TOP 1997).
Although Pasir Ris 8 enjoys the most central location of all condominiums within Pasir Ris, you will also be able to find several existing similar residential developments nearby, such as:
Coco Palms (completion 2018)

d'Nest (completion 2017)

The Palette (completion 2015)

NV Residences (completion 2013)

Ris Grandeur (completion 2005)

Livia (completion 2011)

Seastrand (completion 2014)

Ripple Bay (completion 2015)

Sea Esta (completion 2015)
Coco Palms
d'Nest
NV Residences
Seastrand
Is Pasir Ris 8 Worth Buying?
Pasir Ris 8 is going to be highly appealing due to the fact that it is located within an integrated development, giving incredible convenience to the transport hub which consists of the East-West MRT Line, the future Cross Island MRT Line, a fully air-conditioned bus interchange, as well as 4 levels of retail space, which is almost twice the size of the existing White Sands.
With such accessibility, residents have the option not to own a car or personal vehicle, while staying connected to many other areas of Singapore. In fact, you will be able to travel to many places quicker with public transport than a car.
For property investors, tenantability is a very important factor. Pasir Ris 8 will be a top choice for potential tenants that work in the future Terminal 5 / Aviation Park, Changi Aviation Sector and Airport, Changi City, Defu, and the hugely anticipated upcoming Punggol Digital District. With a central location that beats all other competitors in the area, Pasir Ris 8 will always have the upper hand as the preferred choice in Pasir Ris that no others can match.
There is no doubt that Pasir Ris 8 will be a popular launch that many homebuyers and investors will be eyeing on. If you are looking for a place that has an unparalleled central location, with exceptional convenience that no other residential developments in Pasir Ris that can match, then Pasir Ris 8 is definitely one to wait out for. With the availability of 1-4 bedroom units, there will always be a unit that is suitable for varying budgets and family sizes. Be sure to visit the showflat for the full experience and to have a more comprehensive tour.
Additional Requirements to Take Note
Pasir Ris 8 Showflat Location
Showflat Address: Along Pasir Ris Close (open car park opposite Downtown East)
Driving Directions to the Showflat
The showflat is NOT located at the actual site.
Head to the direction of Downtown East Shopping Mall

When you are at Pasir Ris Close, make a turn into the open car park

The showflat will be located at the end of the car park
Click here to load Google Maps location for Pasir Ris 8 on your phone
For showflat booking and sales enquiries, reach us via the contact form at the bottom of this page and we will link you up with the developer's sales team.
Book a Showflat Appointment