23 Canberra Cres, Singapore 753120
For Sale
- Executive Condominium (EC), Residential
Showflat Update: Showflat will be available for viewing, strictly on an appointment basis.
Online viewings will continue to be available.
Book a showflat or virtual appointment by registering with us
(👇👇 Scroll to the bottom, or click here to register 👇👇)
Price Chart & Availability
Last Updated: 10th December 2023
| Project | Type | Min. Area (sqft) | Max. Area (sqft) | Lo Price ($) | Hi Price ($) | Availability |
| --- | --- | --- | --- | --- | --- | --- |
| PROVENCE RESIDENCE | 3 BR | 883 | 1,249 | 1,022,000 | 1,666,000 | 48 |
| PROVENCE RESIDENCE | 4 BR | 1,399 | 1,399 | 1,647,000 | 1,718,000 | 3 |
Project Details
| | |
| --- | --- |
| Project Name | Provence Residence |
| Developer | MCC Land (Canberra) Pte. Ltd |
| Address | 23, 25, 27, 29, 31, 33, 35, 37, 39 Canberra Crescent |
| District | D27 Sembawang / Yishun / Admiralty |
| Property Type | Executive Condominium |
| Tenure | 99 Years |
| Total Units | 413 |
| Unit Mix | 3-Bedroom, 4-Bedroom |
| Estimated TOP | Q2 2026 |

---
Provence Residence EC
Provence Residence is the new Executive Condominium (EC) by MCC Land (Canberra) Pte. Ltd set to launch in April 2021. Located at Canberra Crescent, just 300m from Canberra MRT station (NS12) which is approximately 7 minutes walk away. This French-inspired contemporary living/lifestyle development consists of 413 units, ranging from 3-Bedroom (from 883sqft-1249sqft) to 4-Bedroom (1399sqft). Expected TOP of Provence Residence is Q2 2026.
Being an executive condominium, buyers will need to fulfil the necessary eligibility conditions set by HDB in order to purchase a unit here.
Canberra is a fast-growing new residential area between Yishun and Sembawang. Here are several reasons why Provence Residence will be a great value purchase for you, especially if you qualify for EC:
Reason 1: Close to MRT / Connectivity & Future Connectivity
There are only a handful of ECs in Singapore that is located near an MRT station and Provence Residence is one of them. Provence Residence is just 300m from the nearest MRT Station, Canberra MRT (NS12).
Besides the distance to MRT. Drivers will soon enjoy the convenience of the upcoming North-South Corridor (NSC), an expressway spanning 21.5km that aims to reduce the average travelling time on the road that will link the Northern region of Singapore directly to the city centre by 10 to 15 minutes. The NSC is estimated to be ready by 2026. The NSC will include cycling trunk route for Cyclist, dedicated bus lanes and pedestrians paths. Making commuting and travelling smoother and safer for everyone.
Reason 2: Surrounded by Amenities
With the newly-built Canberra Plaza just less than 10 minutes walk away with more than 70 retailers including Daiso Japan, Starbucks, A&W outlet, NTUC Fairprice, Gym, healthcare clinics, education and enrichment schools, restaurants and more. You will be able to access your daily necessities and luxuries at your convenience.
Bukit Canberra will be launching in 2021 which will be less than 1km away from Provence Residence. Bukit Canberra is an integrated development with an indoor sports hall, swimming pools, hawker centre, poly clinic and senior care centre. Providing quality healthcare and more convenience to the residents,. Also bringing the vibrancy of an active and healthy lifestyle and entertainment for everyone of all ages to enjoy. All while conserving our local heritage and culture alive amongst the luscious greenery and nature planned for this 12-hectare hub.
Reason 3: Value Buy, Cheaper than Private Condominium
Executive Condominium (EC) is a public-private housing hybrid. EC are subsidised by the government but sold and built by private developers. So you can expect the quality and finishing of an Executive Condominium to be comparable to a private condominiums but at a cheaper price than a private condominium. Likewise for the common facilities you will enjoy in an EC, will be similar to a private condominium facilities. ECs becomes privatised when it turns 11 years old.
Reason 4: Usage of CPF Housing Grant
Besides the greatly subsidised prices of an Executive Condominium, HDB also offer CPF Housing Grants only for ECs. If you are eligible for the grant, you can/may receive a CPF Housing grant up to $30K. (https://www.hdb.gov.sg/residential/buying-a-flat/new/schemes-and-grants/cpf-housing-grants-for-ecs)
Reason 5: Ideal for Families
Provence Residence is ideal for families in terms of floor plans, primary schools, parks and other recreational facilities.Provence Residence ranges from 3-bedroom (from 883 sqft) to 4-bedroom units (1399sqft), a size perfect for small families to growing families, and a great and comfortable size for couples who prefer more room and space for themselves.For families, there are schools and education institutes within the area for students of all ages. From preschools to primary, secondary, junior colleges around the vicinity and polytechnics just a few MRT stations away. Which also means lesser travelling time for your kids to travel to school.Not to forget entertainment, fun and play regardless of age, to unwind over the weekend after a day of school, work and life. You don't have to travel a distance just to have a good rejuvenating time. There are parks and recreation centre within the vicinity by foot.
ActiveSg Sembawang @ Bukit Canberra (Approx. 10 Minutes Walk)

Canberra Park (Approx. 20 minutes Walk / 5 Minutes Drive)

Sembawang Park (Approx. 20 minutes Walk / 5 Minutes Drive)

Sembawang Beach
How Will It Feel Like to Stay in Provence Residence?

You can expect contemporary modern living here at Provence Residence with the overall concept inspired by French sophisticated living that embraces elegance and simplicity and exudes an effortless chic character. Offering residents a luxurious experience with its warmth, serene and opulence environment.
Be transported into comfort and elegance at the Royal French Court which is the central core of the development's facilities and feel its charm and tranquility. Residents can also enjoy tranquility strolls at The Countryside Gardens which is a zone with a series of gardens and a wide array of flowers and plants for residents to be at one with nature, rest and recharge.
More on the Development
Provence Residence has a total of 9 blocks, each block is 11th to 13th storeys high. There are 413 units, consisting of 3-bedrooms and a limited supply of 4-bedrooms units.
There are 7 types of 3-bedrooms configuration for you to choose, all with efficient and function layouts, with its smallest and biggest size being 883 sqft and 1249sqft respectively. 2 types of 4-bedrooms configuration at 1399 sqft.
Great natural wind ventilation as most units have a general North-South orientation at Provence Residence. Enjoy a windy and bright unit in Singapore without the harshness and direct heat from the afternoon sun.
Provence Residence Showflat Photo Gallery
3 Bedroom Type C1










3 Bedroom Type C6








4 Bedroom Type D2








Provence Residence Location Map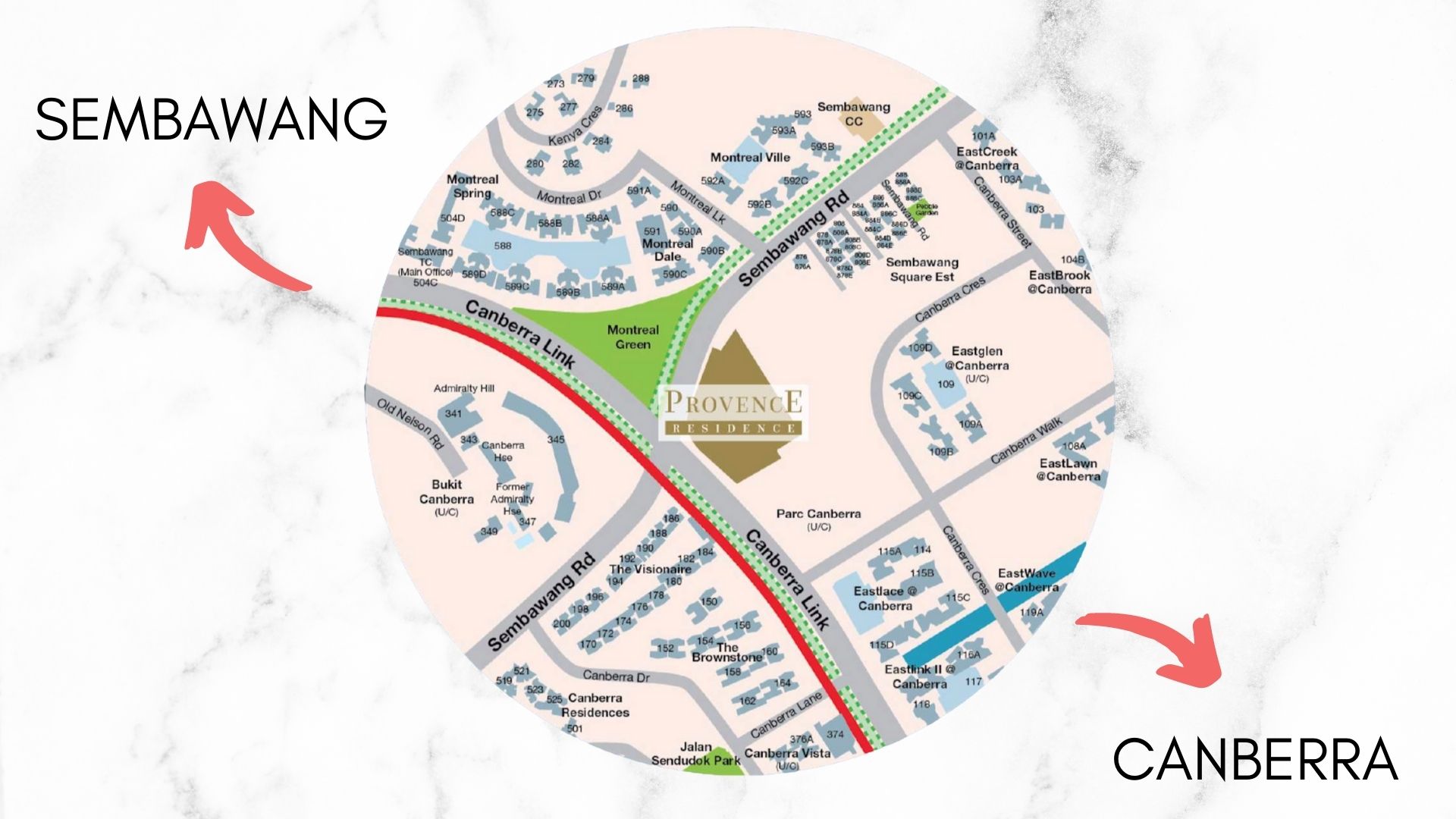 Location & Accessibility
Canberra MRT
Khoo Teck Puat Hospital
Canberra MRT — With the recently opened Canberra MRT Station (NS12) bringing convenience and connectivity to the residents within the vicinity. Orchard MRT Station (NS22) is a 34 minutes train ride (10 stops) from Canberra MRT.
North-South Corridor — Estimated to be completed by 2026. The North-South Corridor is an inclusive expressway for drivers, cyclist and pedestrian. Connecting residents from the Northern region directly to city centre. Reducing the travel time and smoother traffic for drivers and public bus routes, and, bringing great convenience and safety to cyclist and pedestrian.
Canberra Plaza — Walking distance quality amenities for all ages and needs. A 3-storey with a basement mall that strongly caters to your convenience and daily necessities. You can find supermarket, dining places, well-known fast food joints, educational and enrichment centres, healthcare, gyms and more.
Bukit Canberra (U/C) — Estimated to be ready by 2021. Bukit Canberra will improve one's quality of life. From the Community Sports Hub by ActiveSG with indoor sports hall and swimming pool, to hawker centres offering local delights, to providing quality healthcare for the residents and care for our seniors, and also bringing more nature and greenery for a good walk or connecting with others. Bukit Canberra provides you with the wellness you need for your overall health.
Nearby Schools
There will be several schools that will be situated near Provence Residence, perfect for families with young kids, or those that are planning to have.
Primary Schools within 1km
Wellington Primary School
10 Wellington Circle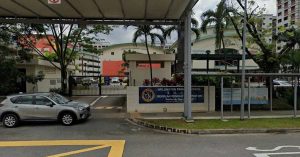 Sembawang Primary School
10 Sembawang Drive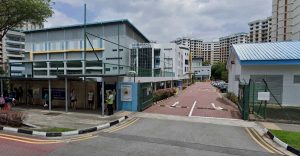 Primary Schools within 2km
Canberra Primary School
21 Admiralty Drive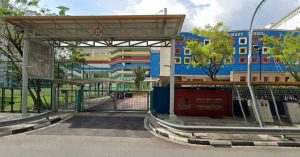 Chongfu School
170 Yishun Avenue 6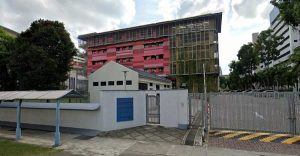 Ahmad Ibrahim Primary School
101 Yishun Street 11

Yishun Primary School
500 Yishun Ring Road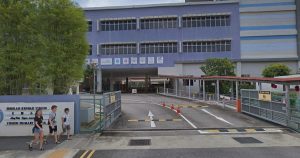 Land Price from Government Land Sales
The land parcel of Provence Residence was launched through public tender via the Government Land Sales (GLS) Programme, and awarded to the developer MCC Land at $233,890,000, edging out 7 other bidders. With a site area of 16,690 sqm, and a max GFA of 41,457.96 sqm, this translates to $566 psf ppr, $34 psf ppr cheaper than Parc Canberra, located just right beside.
Nearby Amenities
White Bee Hoon
d'Rubinah
Northpoint City
Convenience is one of the biggest selling points of Provence Residence. Nearby, there will be plenty of entertainment and dining for all. Canberra Plaza, a 3-storey mall with shops such as A&W, Starbucks, Daiso, Ya Kun, NTUC Fairprice and more, is only a walking distance away.
You also have other options for grocery shopping with a 24-hour Sheng Shiong supermarket located within walking distance.
The newly revamped and extended North Point City, as well as Sun Plaza, are just 1 MRT stop away.
There are also many other local restaurants that you might enjoy around Sembawang, such as White Restaurant, d'Rubinah and more. And the well-established Chong Pang Market & Food Center is only a 6 minutes drive away.
Types of Available Units
Provence Residence is catered towards standard family sizes, offering only 3 and 4 bedroom units. There are a range of choices, layouts and facings to choose from, all depending on your personal preference.
There are also penthouse units that are available for you to consider.
Majority of the units come equipped with a utility room, and some of them includes an additional yard. These just comes down to your preference and suitability for your family.
Available Unit Types:
| | | |
| --- | --- | --- |
| Type | No. of Units | Area (excl PH void) |
| 3 Bedroom | 389 | 883 – 1249 sqft |
| 4 Bedroom | 24 | 1399 sqft |
Facilities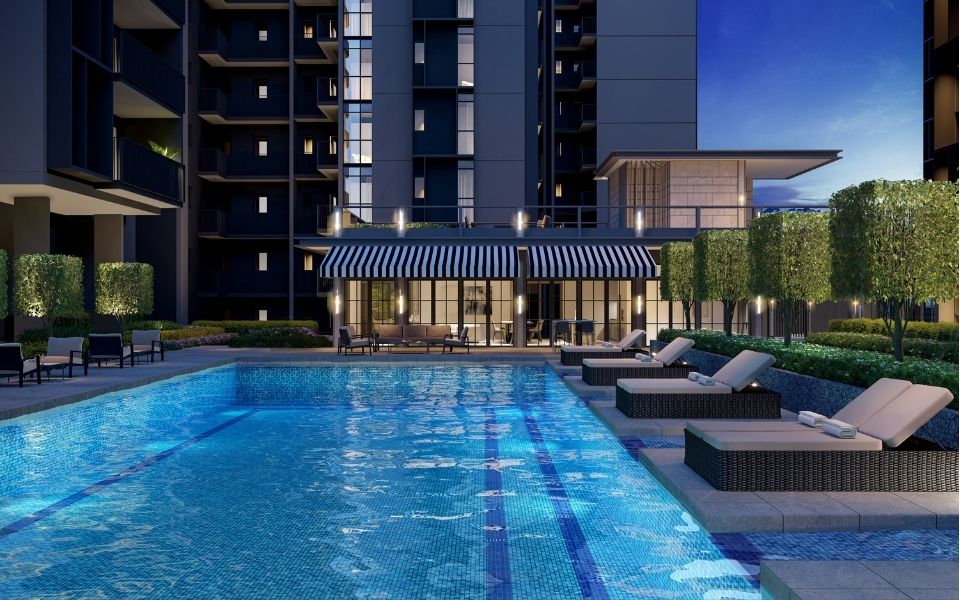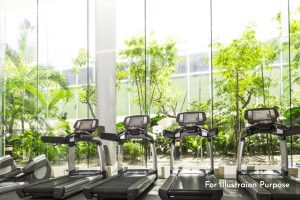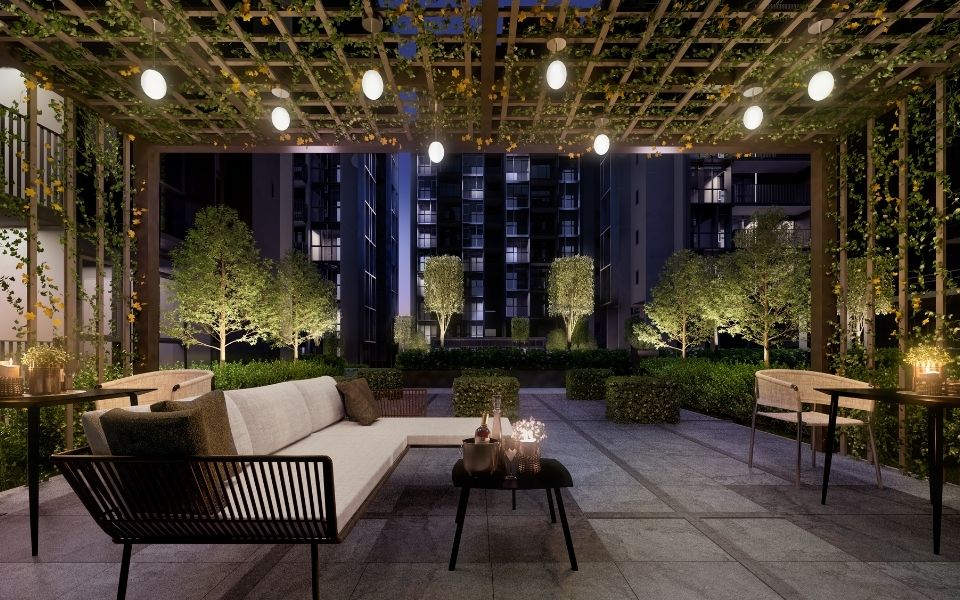 The facilities are located around the compound, and split into several different themed zones:
Bonjour (Welcome)

Jardin d'Eau (Water Garden)

Sanctuaire du Jardin (Garden Sanctuary)

Jardin du Pavillon (Pavilion Garden)

La Sante (Health & Fitness)

Living Up
There are four pools in Provence Residence; Family Pool, Kid's Pool, Jet Pool, and a 50m Lap Pool. There is also a well-equipped gym, a half basketball court and outdoor fitness facilities for keeping yourself fit. The entire compound has a relaxing atmosphere, where you can have alfresco dining, a bbq or just chill out with your friends.
There will also be a modern French-inspired clubhouse for residents to hold their functions and parties.
Provence Residence Floor Plans
3 Bedroom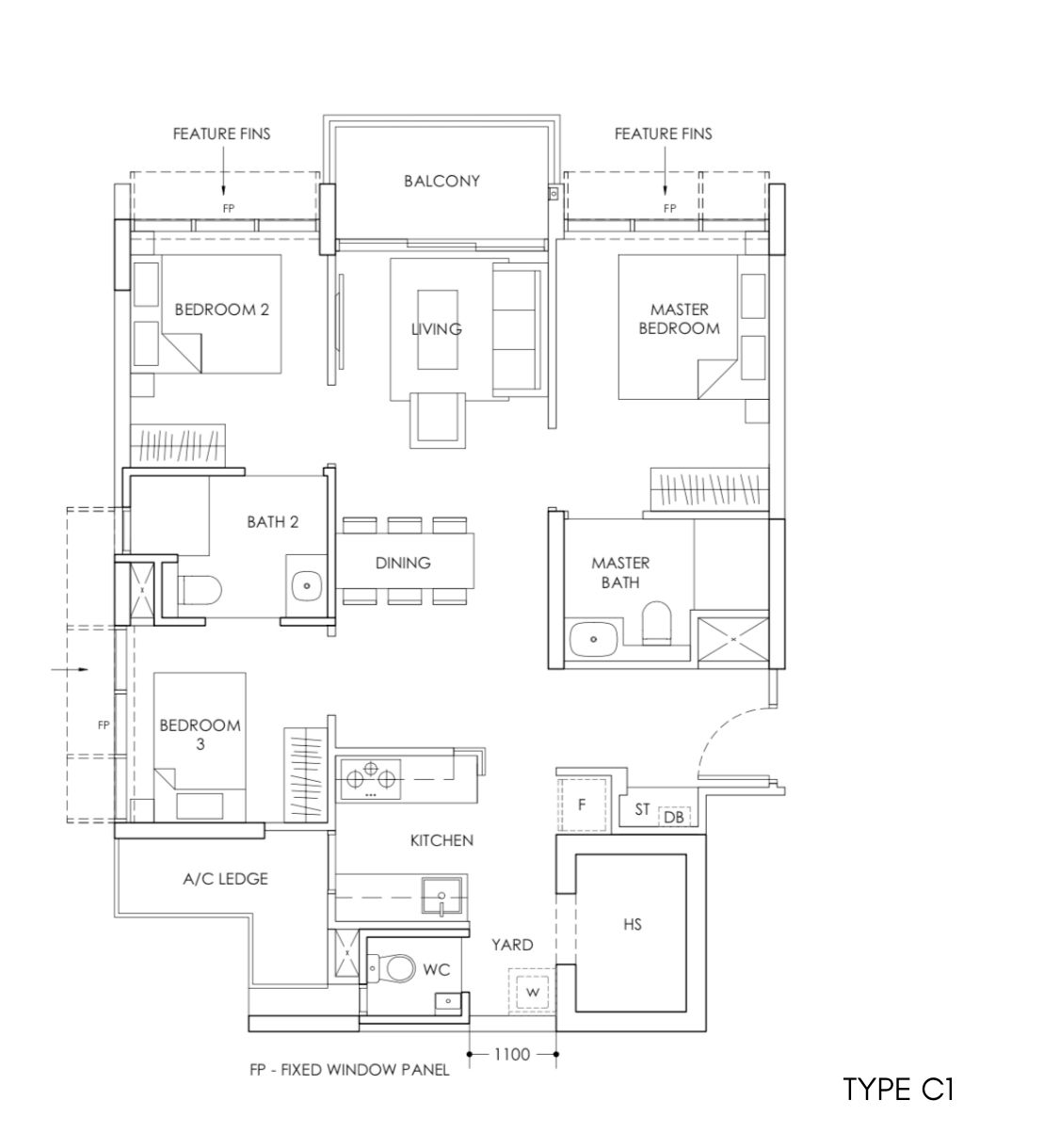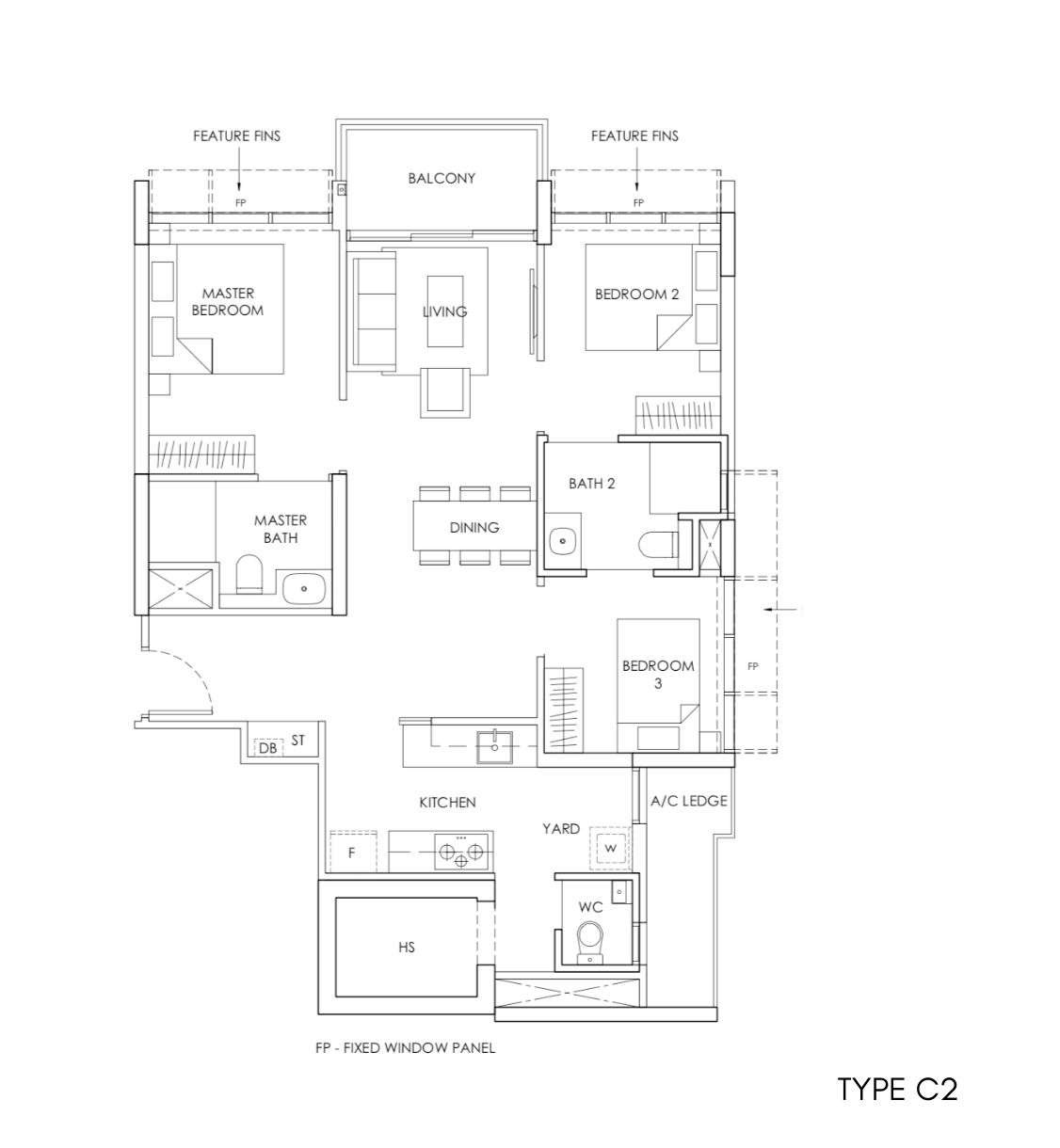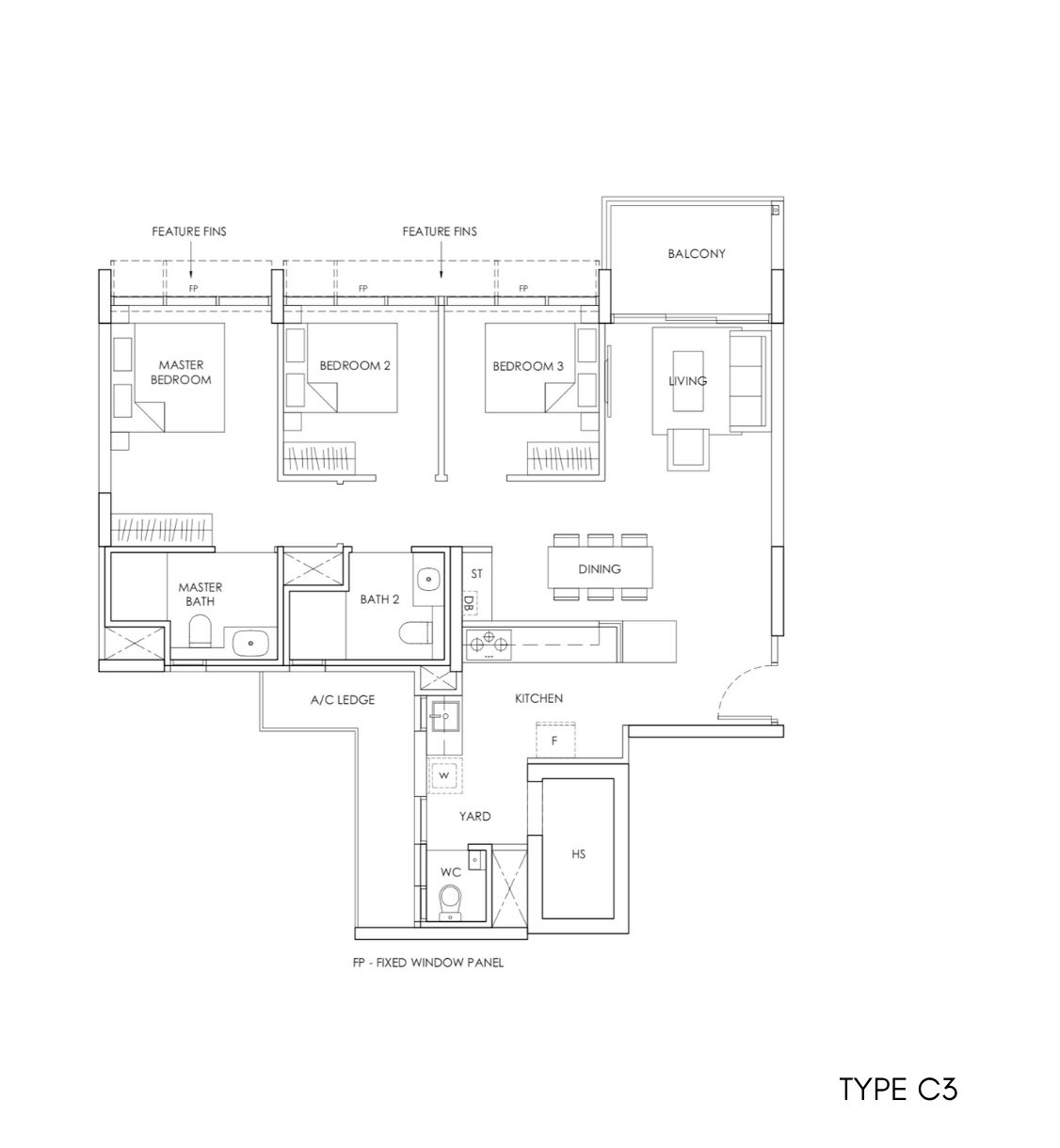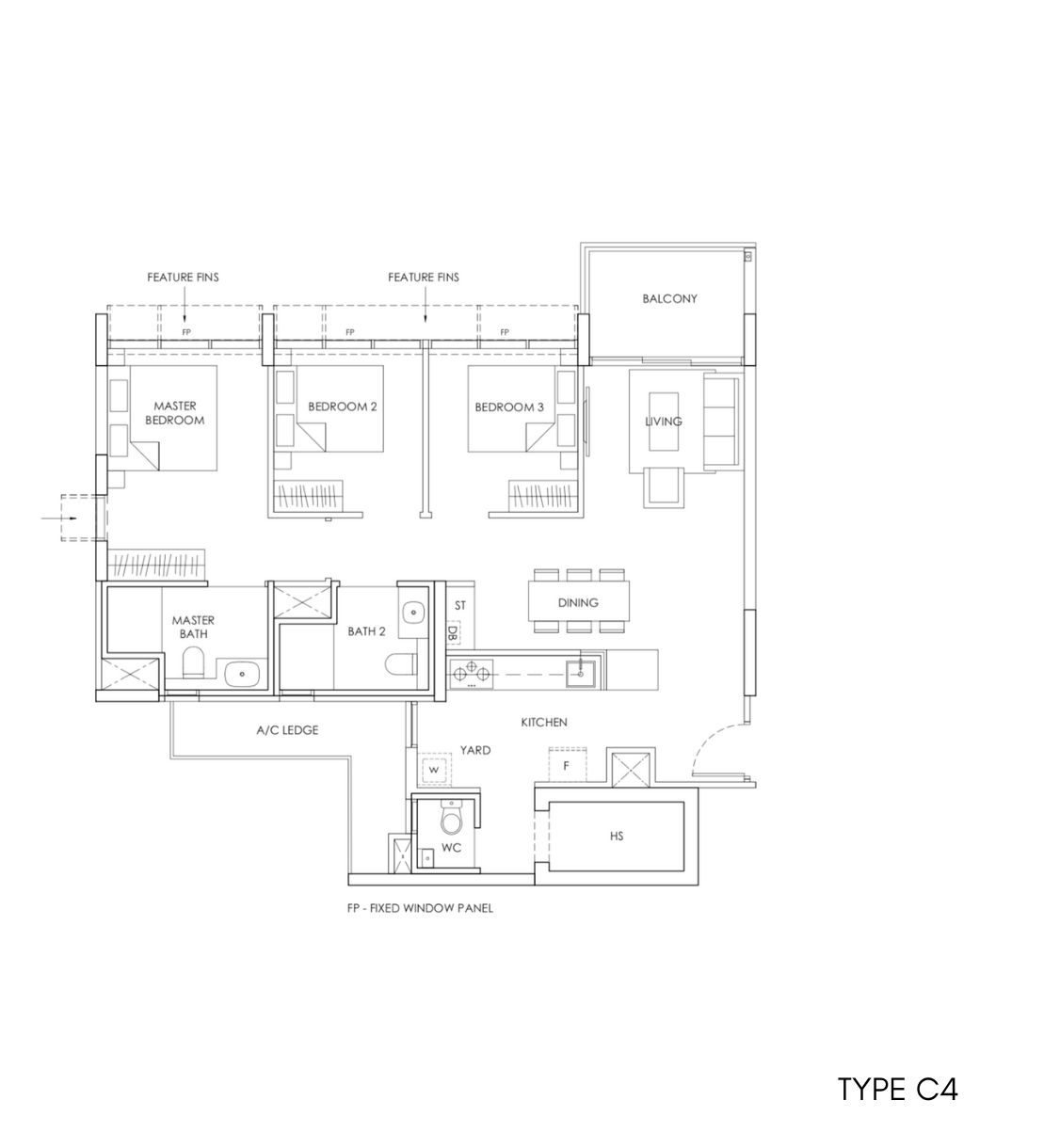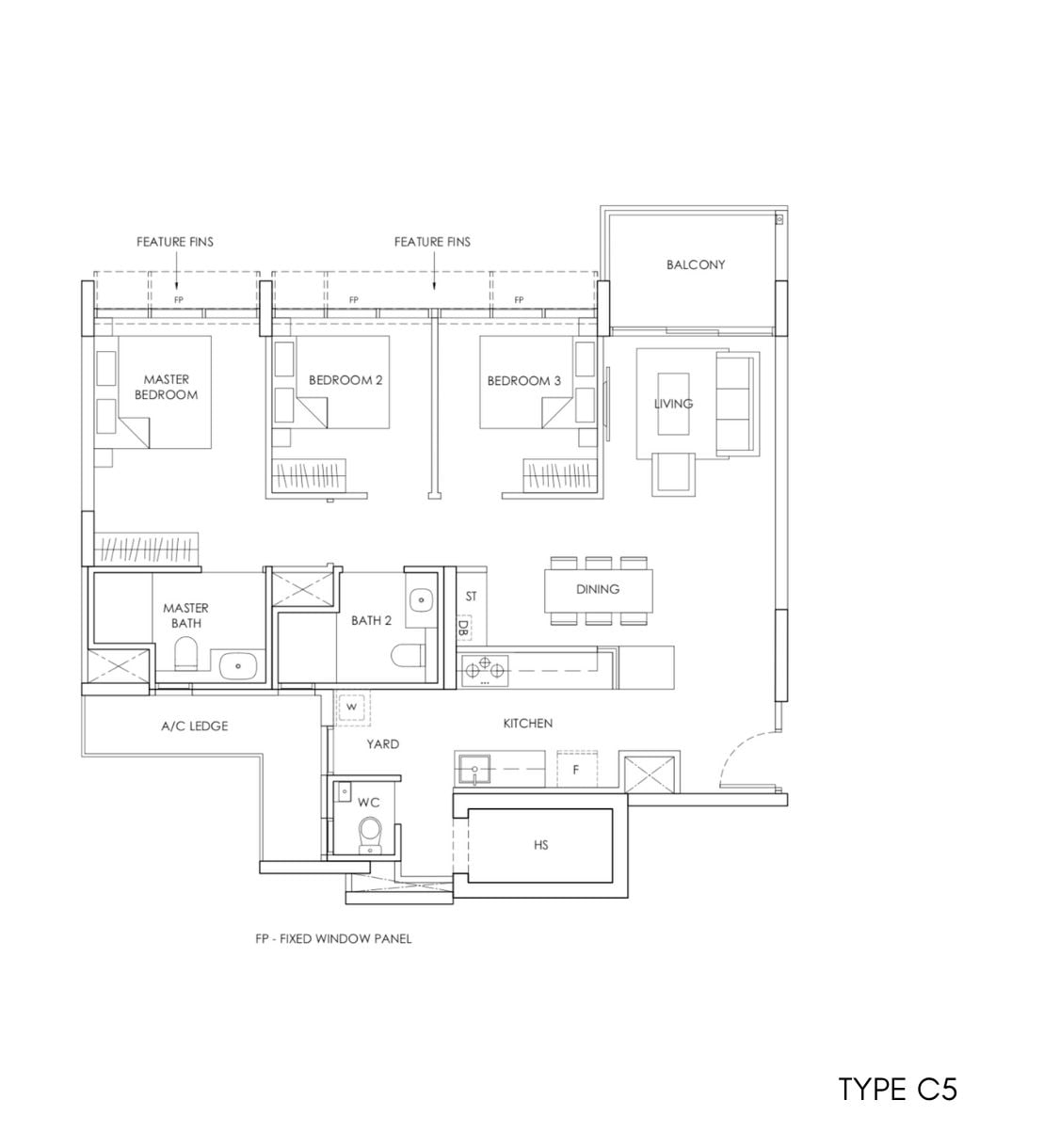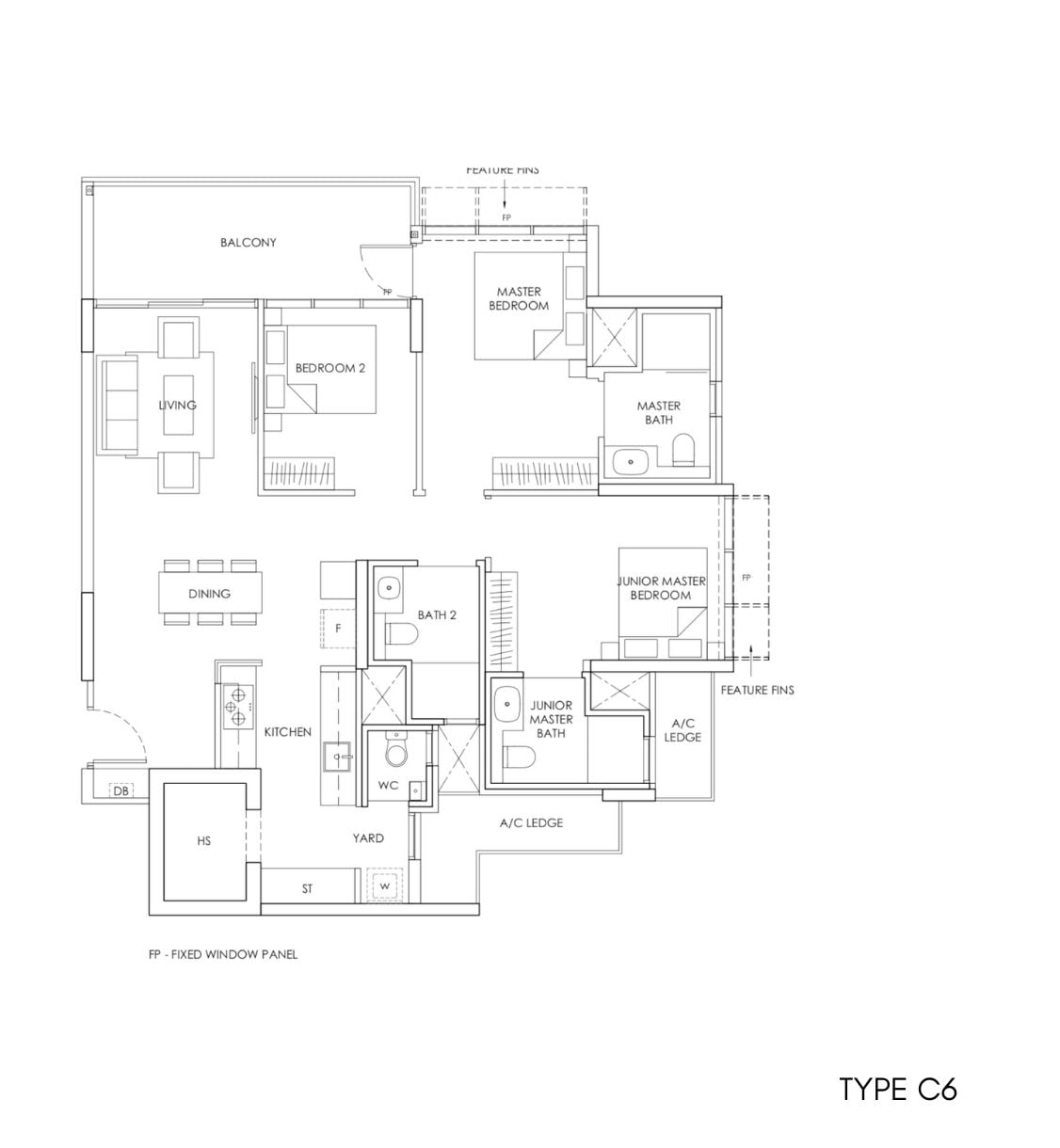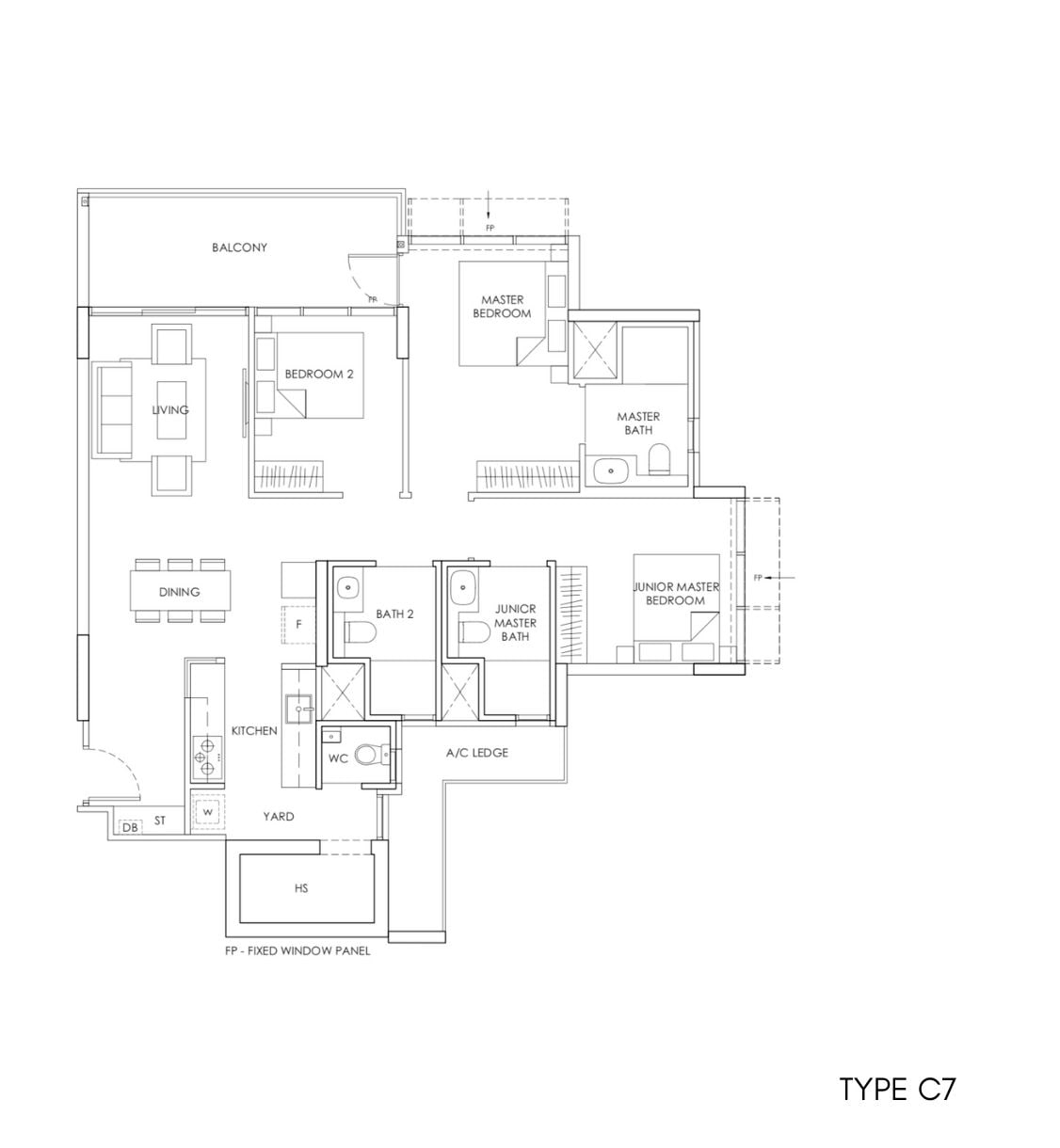 4 Bedroom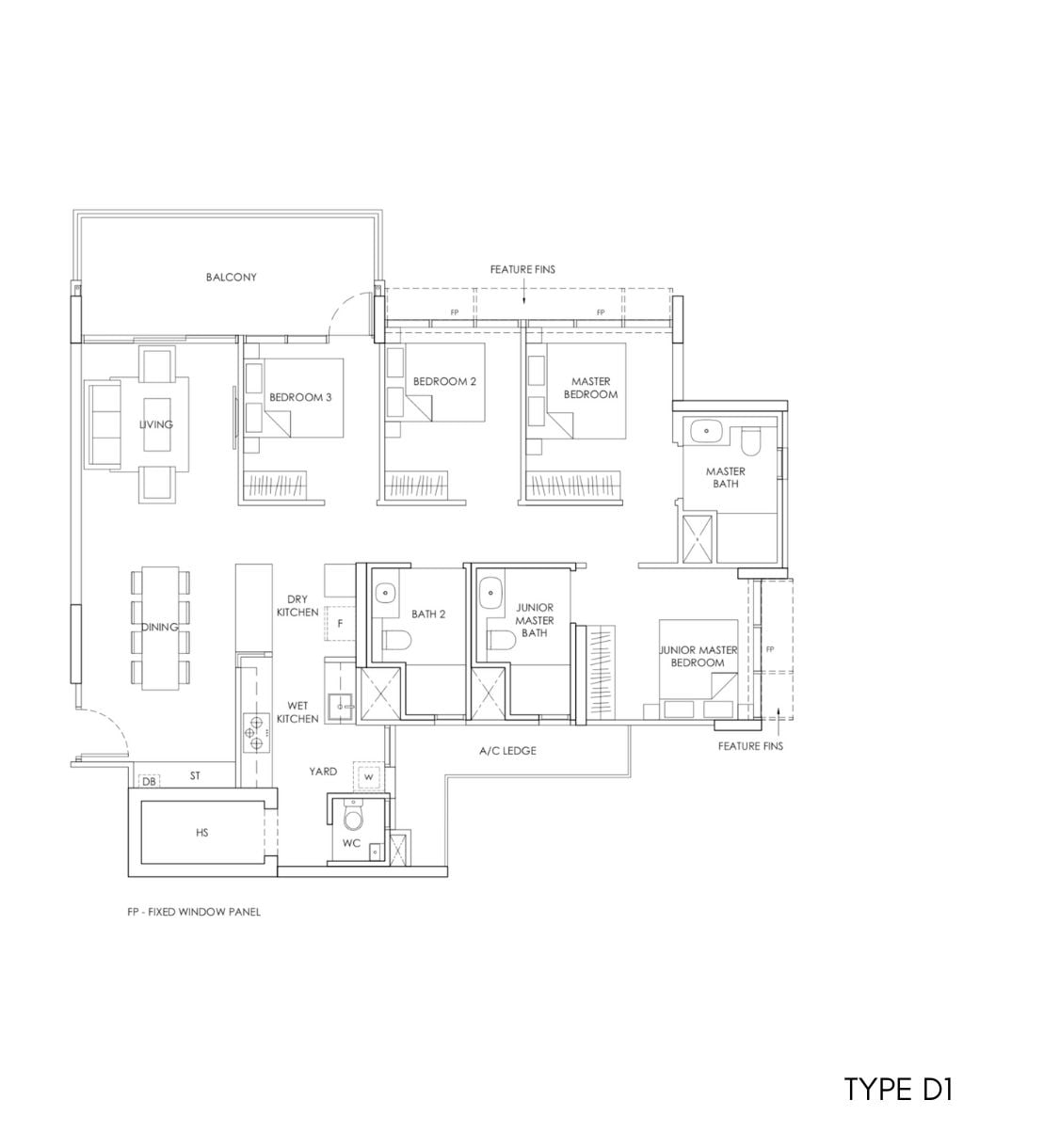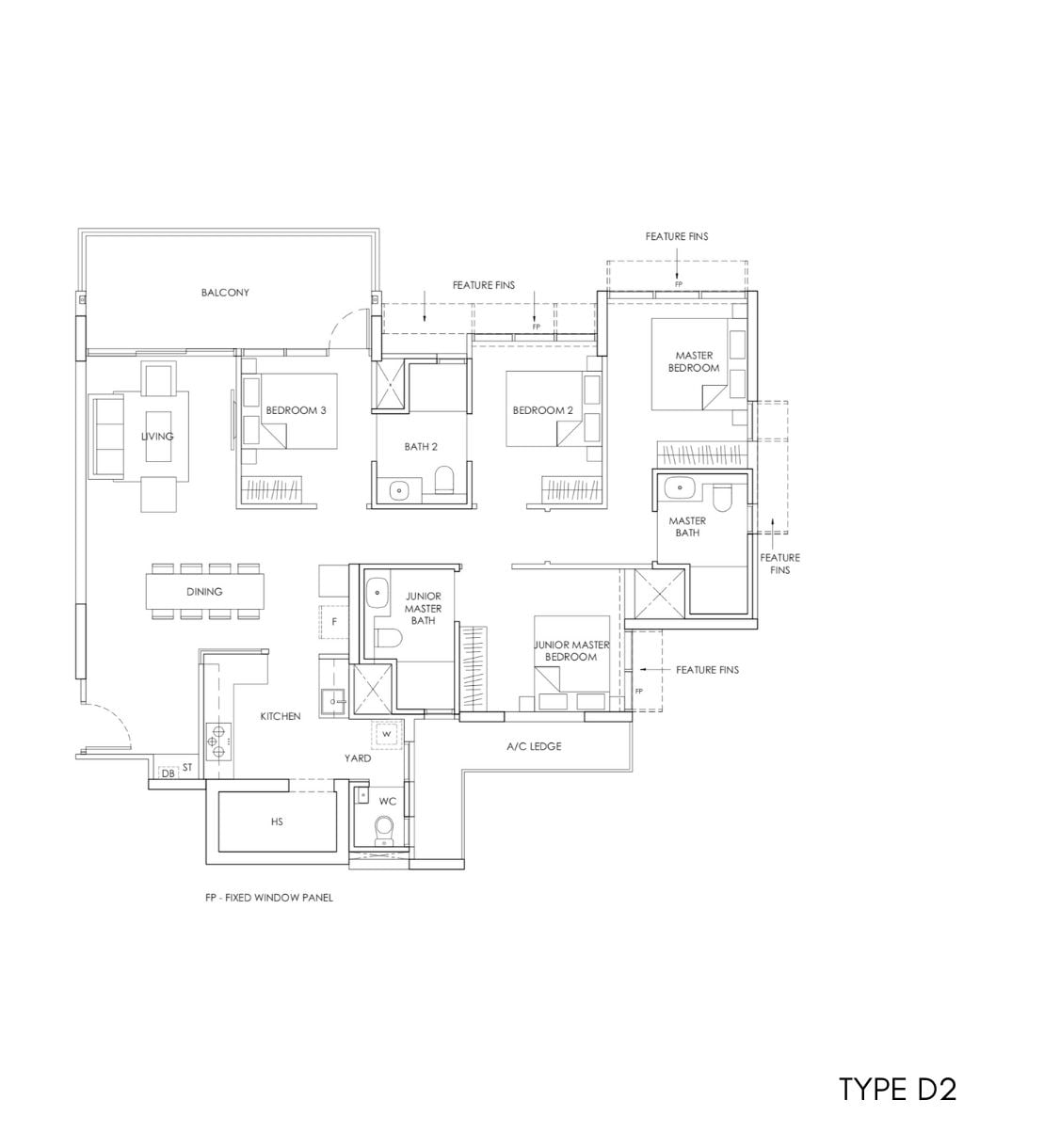 Upcoming Nearby Developments & Potential Upside
Bukit Canberra
Residents in Canberra and nearby towns Sembawang and Yishun will be embracing an integrated hub called Bukit Canberra, with plenty of amenities, greenery, as well as health and sports facilities.
Bukit Canberra


Image Courtesy of Sport Singapore
If you're a nature lover, you're in the right place. This is where you can find gorgeous parks with running trails. There will also be nature-inspired pools with breath-taking views. And did we mention that these amazing spaces even offer community-based farming projects and sustainable practices to help you live that eco-sustainable life.
ActiveSG is not just about building sports facilities. ActiveSG prides itself on creating a culture of sports and healthy living among youths, seniors, and families in our country, transforming this into a daily way of living. You will find facilities such as sports halls, outdoor gyms and an 8-lane lap pool and even a sheltered 6-lane swimming pool.
You will also find hawker stalls and a polyclinic here.
Canberra Plaza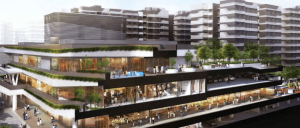 Image courtesy of HDB
Folks living in Canberra will now be able to enjoy this incredible new mall with approximately 11,000 square meters of retail space. It's got every type of store you could hope for — an NTUC Fairprice, food courts, restaurants, Starbucks, Ya Kun, A&W, tuition centers and medical clinics!
It's awesome that Provence Residence will be located just walking distance away from Canberra Plaza.
Similar Nearby Condominiums
Meanwhile, other condominiums exist as well in the Canberra area, such as Canberra Residences, the Nautical, The Visionaire (EC), The Brownstone (EC) and more.


Living in an EC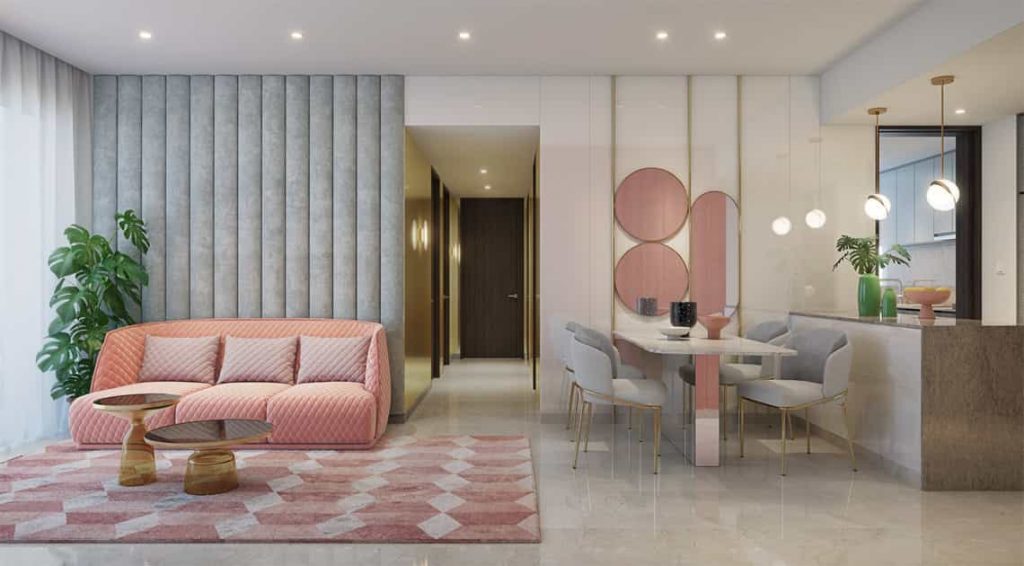 An Executive Condominium (EC) is like any other private condominium with its special building design, own facilities and unit layouts.
Rules and regulations are slightly different with EC during the launch sales and buyers will be accessed on their eligibility to purchase an EC.
ECs are typically purchased for the mid to long term, for families to stay in themselves. It is a serene environment suitable for lifestyle-driven living.
When ECs eventually reach their full privatisation status, it is again another opportunity for residents that are sitting on profits to consider moving out and capitalizing on this opportunity.
Upcoming Condominiums / ECs in the Area
There will be 2 more private residential condominium launches in the foreseeable future, based on the available land parcels. With prices expected to be much higher than ECs, this will eventually bring the value of Provence Residence up. As for executive condominiums, there will unlikely be any launches in Canberra in the next few years due to the lack of available land parcels for sale in the area.
Is Provence Residence Worth Buying?
If you are eligible for an Executive Condominium (EC) and appreciates the convenience of being near an MRT station and short walks to amenities and recreational centres for you and your family, Provence Residence will be worth a serious consideration.
Executive Condominiums is only accessible and exclusive to only those who meet its eligibility. With its subsidise price by the government and usage of grants (if applicable), owners tend to see a high capital appreciation in their EC that is comparable or even higher than private condominiums. ECs is great for its value and makes a great investment for your future (you next lifestyle upgrade, more cash flow or a better retirement).
Provence Residence will be the latest EC launch in the Canberra / Sembawang area and surrounded by many newly developed ECs that has been fully sold, Provence Residence is also next to Parc Canberra, an EC that is still currently under construction and 97% sold at the time of writing. This shows the the great and positive response and demand for ECs in the area.
With Canberra being a new residential area, there will be more developments plans in store for this area by the government which can potentially increase its property value.
Am I Eligible to Buy an EC?
There are eligibility criteria and conditions in order to purchase an Executive Condominium. Check out this quick guide to find out if you are eligible: EC Eligibility Guide
Provence Residence Showflat Location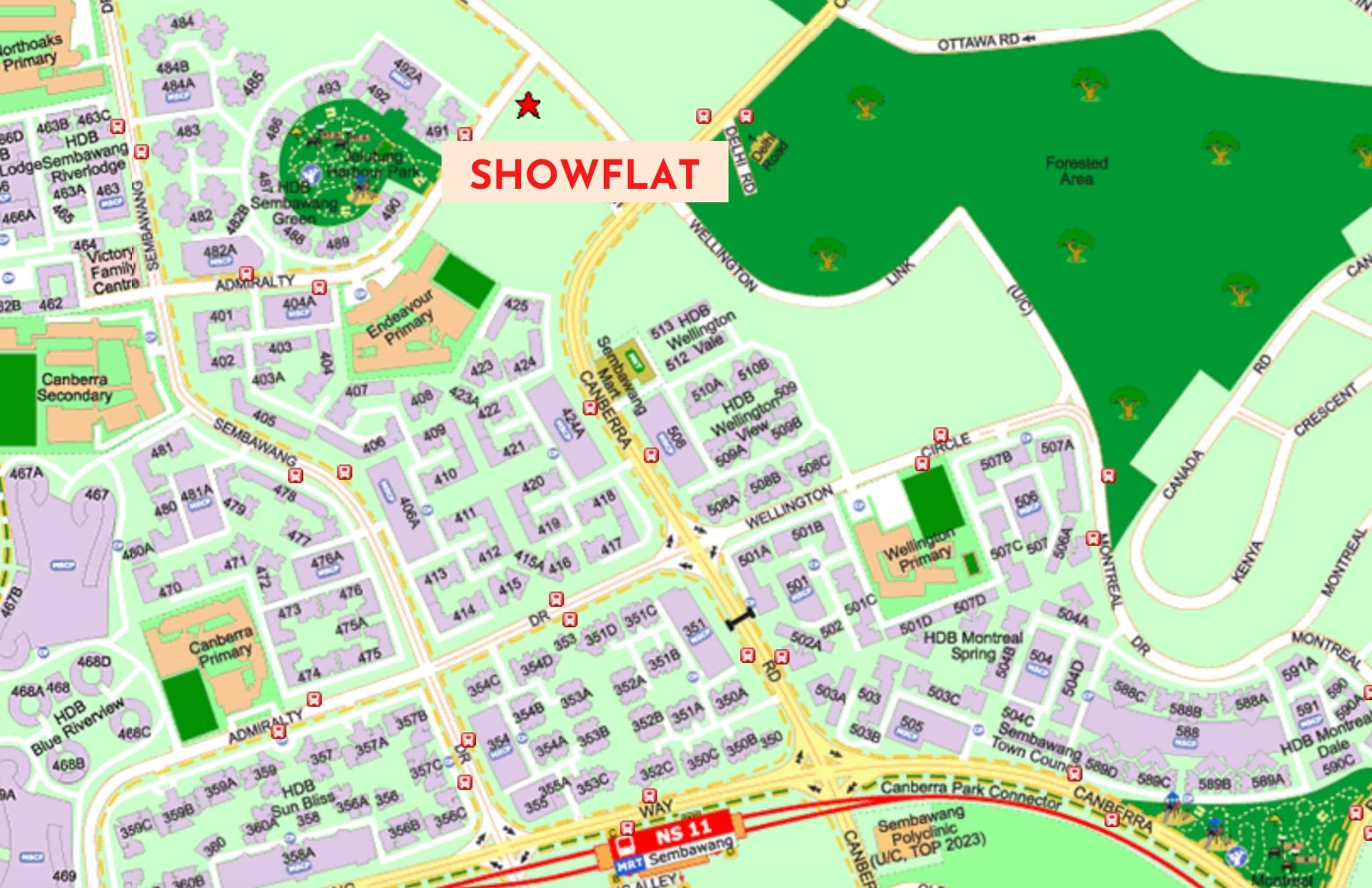 Showflat Address: Admiralty Link (open space opposite Blk 491 Admiralty Link)
*Free parking is available on-site.
Driving Directions to the Showflat
The showflat is NOT located at the actual site.
If you are coming from Woodlands Ave 12 (heading north)

Continue onto Woodlands Ave 10

Make a right turn at Sembawang Way

Followed by a left turn at Sembawang Drive

Finally a right turn at Admiralty Link, and continue straight all the way till you see the showflat
Click here to load Google Maps location for Provence Residence Showflat on your phone
To get a chance to stay in this beautiful executive condominium, reach us via the contact form at the bottom of this page and we will link you up with the developer's sales team.
Book a Showflat Appointment