1 Normanton Park, Singapore 118998
For Sale
- Condominium, Residential
Showflat Update: Showflat will be available for viewing, strictly on an appointment basis.
Book a showflat or virtual appointment by registering with us
(👇👇 Scroll to the bottom, or click here to register 👇👇)
Price Chart & Availability
Last Updated: 30th September 2023
We try our best to make sure that the pricing and availability table as updated as possible, however please note that the figures are not final.

| Project | Type | Min. Area (sqft) | Max. Area (sqft) | Lo Price ($) | Hi Price ($) | Availability |
| --- | --- | --- | --- | --- | --- | --- |
| NORMANTON PARK | 1 BR | 646 | 657 | 1,083,000 | 1,141,000 | 7 |
| NORMANTON PARK | 1 BR + S | 0 | 0 | 0 | 0 | 0 |
| NORMANTON PARK | 2 BR | 0 | 0 | 0 | 0 | 0 |
| NORMANTON PARK | 2 BR + S | 850 | 980 | 1,629,000 | 1,921,000 | 18 |
| NORMANTON PARK | 2 BR PREMIUM | 0 | 0 | 0 | 0 | 0 |
| NORMANTON PARK | 3 BR | 958 | 1,087 | 1,808,000 | 1,921,000 | 4 |
| NORMANTON PARK | 3 BR PREMIUM | 1,066 | 1,249 | 1,973,000 | 2,193,000 | 73 |
| NORMANTON PARK | 4 BR COMPACT + S | 1,195 | 1,195 | 2,187,000 | 2,187,000 | 1 |
| NORMANTON PARK | 4 BR PREMIUM | 1,313 | 1,335 | 2,375,000 | 2,495,000 | 17 |
| NORMANTON PARK | 5 BR | 0 | 0 | 0 | 0 | 0 |
| NORMANTON PARK | CORNER TERRACE | 0 | 0 | 0 | 0 | 0 |
| NORMANTON PARK | INTER TERRACE | 0 | 0 | 0 | 0 | 0 |
| NORMANTON PARK | RESTAURANT | 0 | 0 | 0 | 0 | 0 |
| NORMANTON PARK | SHOPS | 0 | 0 | 0 | 0 | 0 |
Please note that due to the wide variety of layouts available at Normanton Park (86 types), we have truncated the price list into more general segments.
Project Details
| | |
| --- | --- |
| Project Name | Normanton Park |
| Developer | Kingsford Huray Development |
| Address | 1 Normanton Park Singapore 118998 |
| District | D05 Buona Vista / West Coast |
| Property Type | Condominium |
| Tenure | 99 Years |
| Total Units | 1862 Residential, 8 Commercial |
| Unit Mix | 1 to 5 Bedroom Units with Various Layouts |
| Estimated TOP | 2023 or Later |
| Land Area | Approx. 660,999 sqft |
| Plot Ratio | TBA (gross) |

---
Normanton Park
Normanton Park is an upcoming 1862 units condominium, located the the Kent Ridge / Buona Vista area, right beside the vibrant research and business park, One-North. The sale will be expected to launch on January 2021, with an expected TOP of 2023. Expect a good mixture of 1 bedroom all the way to 5 bedrooms units, as well as strata landed houses.
Normanton will be a beacon of shining light (literally, as explained later) of the area, perfect for the proud future homeowner and savvy investors. Here are several reasons why Normanton Park will be an irresistible buy:
Sea Facing – Several of the south-facing towers have true unblocked sea views, a highly desirable feature by many.
Sitting Right Beside Kent Ridge Park – Normanton Park is located right beside one of the Southern Ridges, fully surrounded by greenery.
360 Unblocked Panoramic Views – Being the only highrise in the vicinity, Normanton Park will enjoy unblocked views from all directions.
Huge and Desirable Tenant Pool – With NUS, One-North, Fusionopolis, Metropolis, Biopolis and all the other business clusters and Science Parks closeby, Normanton Park is strategically located to cater to the working professionals of the R&D, tertiary education and high technology sector.
Low Residential Supply in the Area – Stacking up on the previous point, there's also very few residential developments in the area. We're talking about around 4 much smaller developments that will be at least 10-20 years old once Normanton Park gets its TOP, giving it an extremely strong competitive edge.
Exceptionally Spacious Compound – The towers are widely spaced from one another, ensuring privacy that cannot be found in many other developments. This also gives appeal to the inside facing units as space and privacy will no longer be a concern.
How Will it Feel Like to Stay in Normanton Park?
Normanton Park is a very well-sized development at over 60,000 sqm. It is the largest in the area, and features large sprawling areas as its compound. It is well equipped with all your favorite facilities and recreational spaces.
With lush green landscaping and pools resembling  wavy flowing rivers, the development continues to keep the natural vibe with its immediate surrounding forests and trees.
To truly grasp the extend of how spacious the compound is, you will need to view the scale model in person at the showflat. Buildings are spaced so far apart from one another, there is simply no issue of having your own personal privacy no matter if you choose and inside or outside facing unit. Furthermore, several towers have beautiful unblocked sea views, and allure to many who want to experience the absolute feeling of openness.
There is just no other high rise buildings surrounding Normanton Park, giving this development a true 360˚ unblocked view no matter which tower you are at.
More Details on Normanton Park
Normanton Park consists of a total of 7 high-rise blocks and 22 strata terrace houses, making it a total of 1862 residential units in various layouts. There are also 8 commercial shops within the development itself, of which 1 is designed for F&B purposes.
With the exception of one block, all other blocks enjoy a general North-South orientation, which minimizes the effects of the direct afternoon sunlight, and also provides great natural ventilation due to 360˚ of unblocked openness.
You will find that units are sizable, giving residents a comfortable, liveable area no matter the unit type. All units also come with balconies, a definite must-have for a development that boast such magnificent views. There are plenty of variations and unit types, to cater to different space and layout requirements.
Showflat Photo Gallery
1 + S Bedroom




2 Bedroom





3 Bedroom







5 Bedroom











Normanton Park Location Map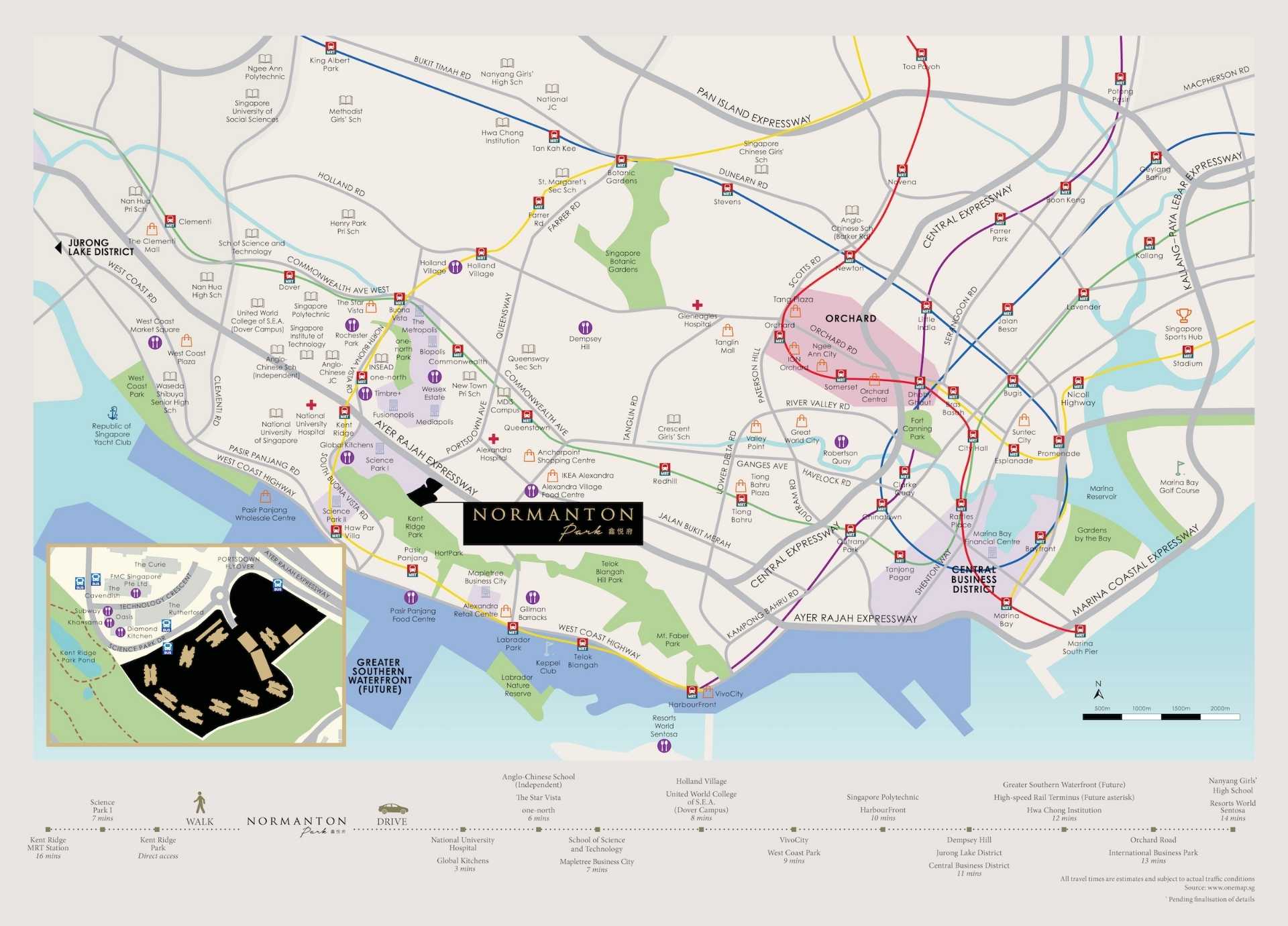 Location Highlights
One-North
National University of Singapore
Normanton Park is situated in the heart of One-North research and business park, housing today's key growth sectors such as infocomm, media, biomedical science and engineering. It is a vibrant hub of work and play with industry-focused developments and lifestyle options. Also located nearby is Asia Pacific's number 1 university, the highly regarded National University of Singapore (NUS) and tertiary referral hospital, National University Hospital (NUH).
Here are some established companies that are in, or planning to move into this area.
Apple

Canon

SEA Group

Shopee

Autodesk

Dyson

Grab

Mediacorp

Shell

Procter & Gamble

A*STAR

Disney Singapore

GlaxoSmithKline

Reuters

And more…
Investors will be absolutely delighted with the sheer amount of world -leading companies and MNCs in the area. Normanton Park will be highly ideal for the working professionals in this area to call home.
As Normanton Park is located near the Southern region of Singapore, accessibility to the central and CBD areas is very convenient. The driving times to several key areas are as follows:
CBD – 11 minutes

Future Greater Southern Waterfront – 12 minutes

Orchard Road – 13 minutes

Sentosa – 14 minutes
Nearby Tertiary & International Institutions
Apart from the vast number of casual dining and supermarkets located all over the One-North area, there are also plenty of large scale shopping malls that are a short drive away.
Nearby Universities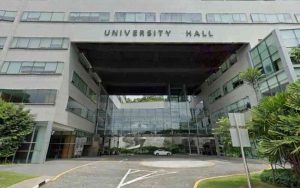 National University of Singapore
21 Lower Kent Ridge Rd
Nearby International Schools
United World College (Dover)
1207 Dover Rd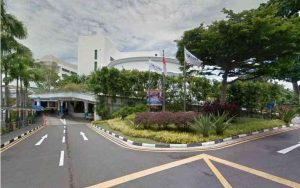 Nearby Secondary Schools
Hwa Chong Institution
661 Bukit Timah Road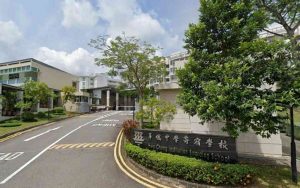 Anglo-Chinese School (Independent)
121 Dover Road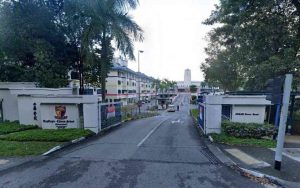 Nanyang Girls' High School
2 Linden Dr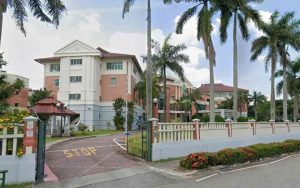 Land Price from Collective Sales
The land parcel where Normanton Park is situated at was bought at $830.1 million, with an estimated $231.1 million additional payment to top up the lease to 99 years, and another fee of $283.4 million to redevelop the site to a gross plot ratio of 2.1.
The site has a total area of 660,999 sq ft with a max GFA of around 1.39 million sq ft, that translates to around $969 psf ppr.
Nearby Retail Shopping Malls
The Star Vista
Ikea Alexandra
Anchorpoint
Vivocity
Within a few minutes drive of Normanton Park, you have convenient access to these established shopping malls. Lifestyle and recreational options are endless because of the closeness to the city area.
Types of Available Units
With a good mix of 1 to 5 bedroom high-rise units and 22 strata terrace houses, people with different needs and requirements have many choices to choose from. Investors will also be delighted with the healthy amount of 1 and 2 bedroom units.
All units come with a balcony to maximize the experience of unblocked living. There are also plenty of variations for each category, giving you the chance to narrow down to your perfect layout.
Available Unit Types:
| | | |
| --- | --- | --- |
| Type | No. of Units | Area (excl PH void) |
| 1 Bedroom | 414 | 484 – 657 sqft |
| 1 Bedroom + Study | 138 | 560 – 700 sqft |
| 2 Bedroom | 276 | 635 – 797 sqft |
| 2 Bedroom + Study | 92 | 829 – 980 sqft |
| 2 Bedroom Premium | 230 | 657 – 893 sqft |
| 3 Bedroom | 345 | 904 – 1109 sqft |
| 3 Bedroom Premium | 184 | 1066 – 1238 sqft |
| 4 Bedroom Compact + Study | 23 | 1195 – 1346 sqft |
| 4 Bedroom Premium | 92 | 1313 – 1496 sqft |
| 5 Bedroom | 46 | 1615 – 1798 sqft |
| Corner Terrace | 6 | 2110 sqft |
| Intermediate Terrace | 16 | 2110 sqft |
| Restaurant | 1 | 1119 sqft |
| Shops | 7 | 463 – 474 sqft |
Facilities




You will be thrilled by the wide array of facilities available here, such as:
Mega Swimming Pool

Function Room

Putting Green

Basketball Court

Island Pavilion

Tennis Courts

Infinity Pool

Kid's Water Play

And many more that will make this list too long
Normanton Park Floor Plans
The floor plans presented are only a selection of the entire library.
Please note that floor plans may be subjected to changes.
1 Bedroom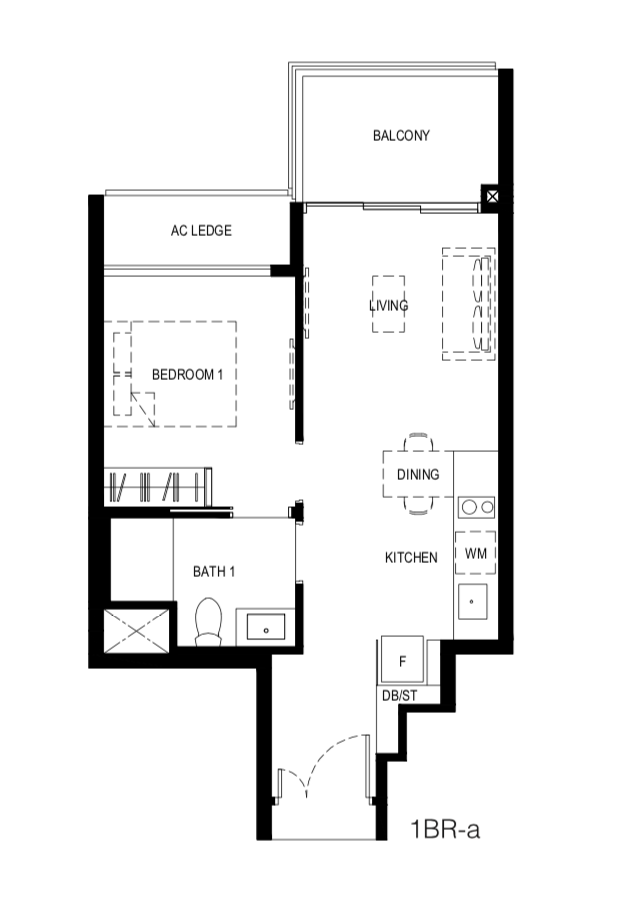 1 Bedroom + Study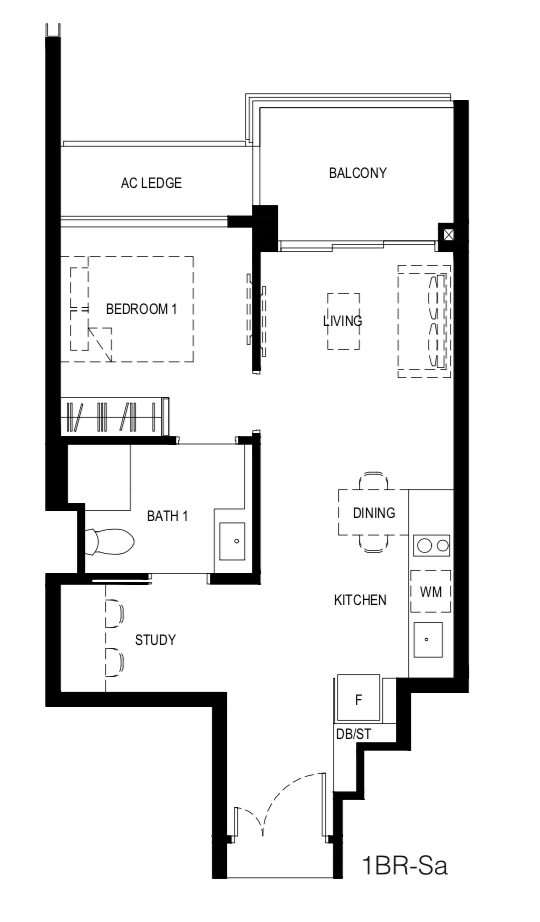 2 Bedroom Compact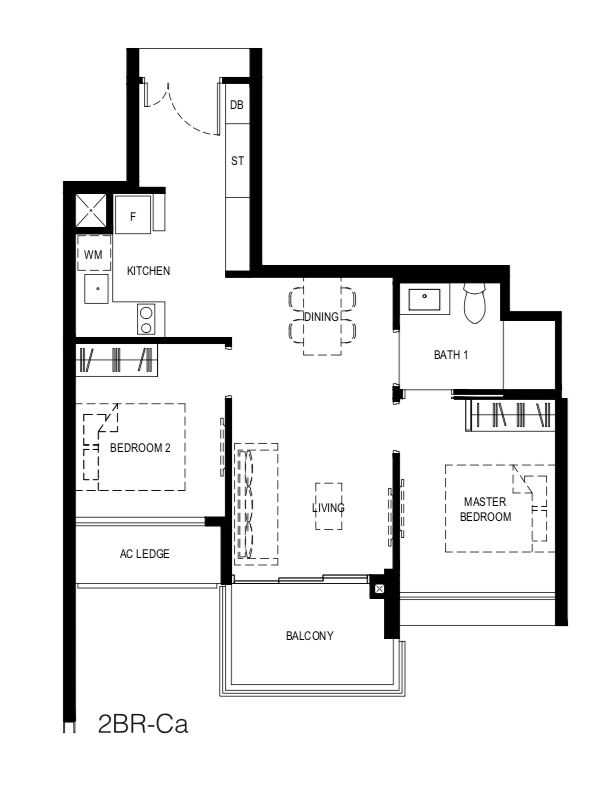 2 Bedroom Premium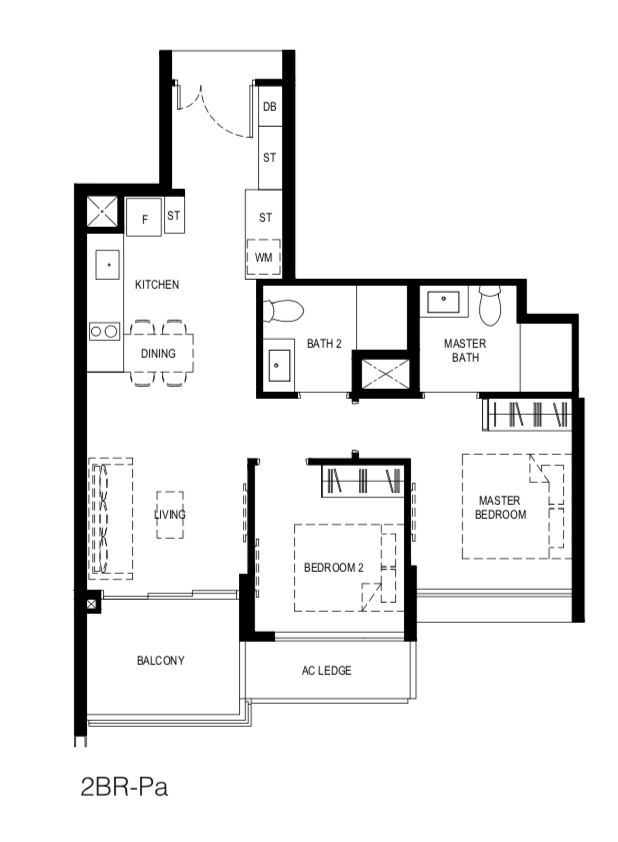 2 Bedroom + Study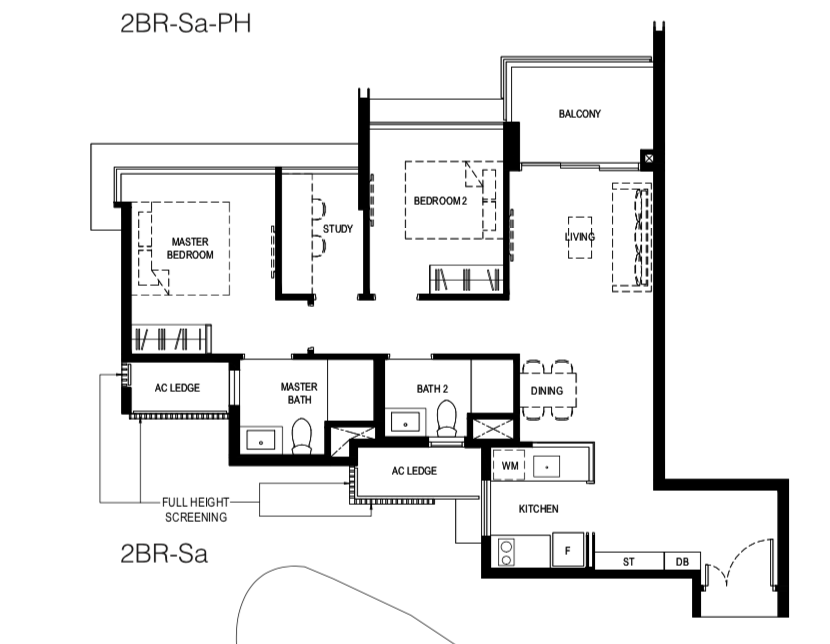 3 Bedroom Compact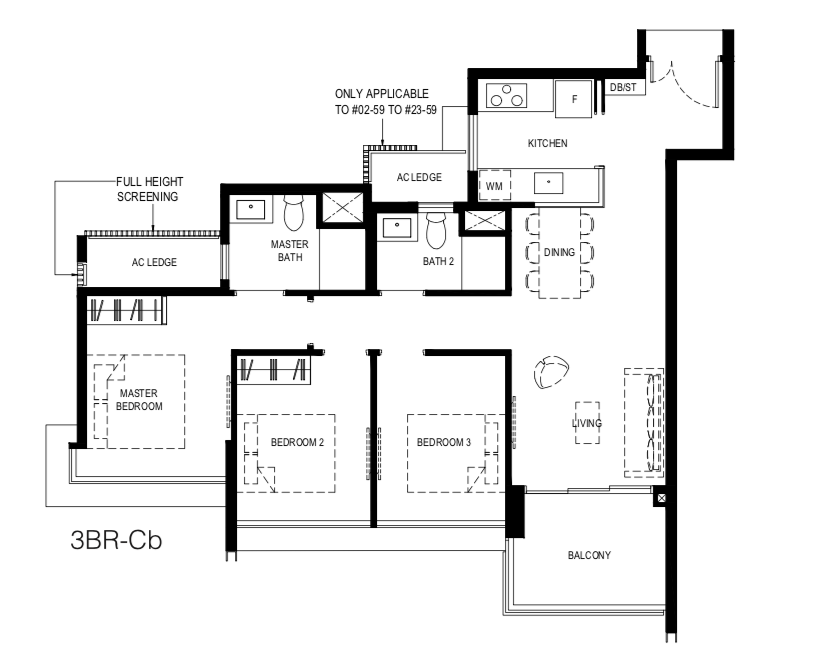 3 Bedroom Premium PH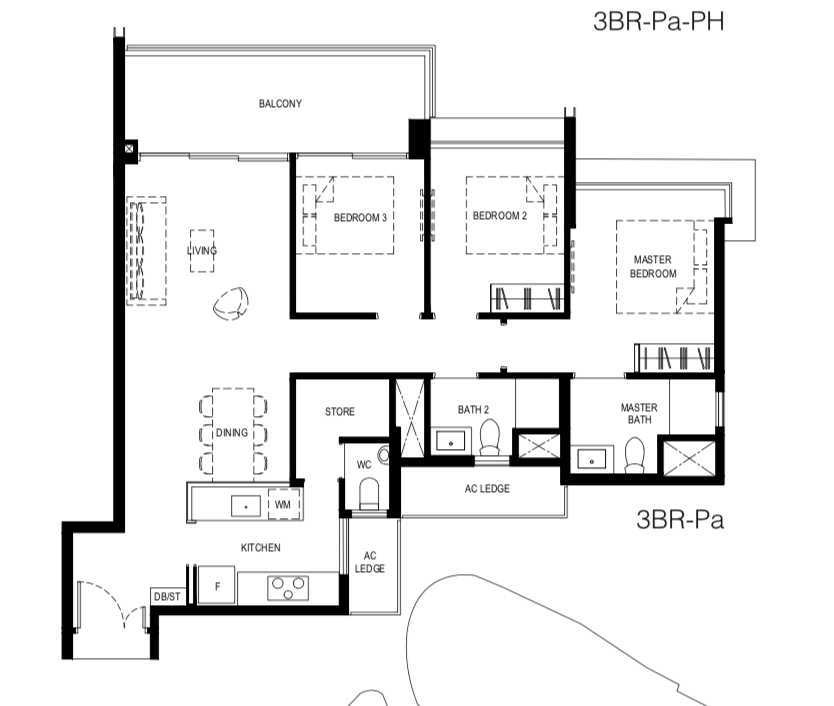 4 Bedroom Compact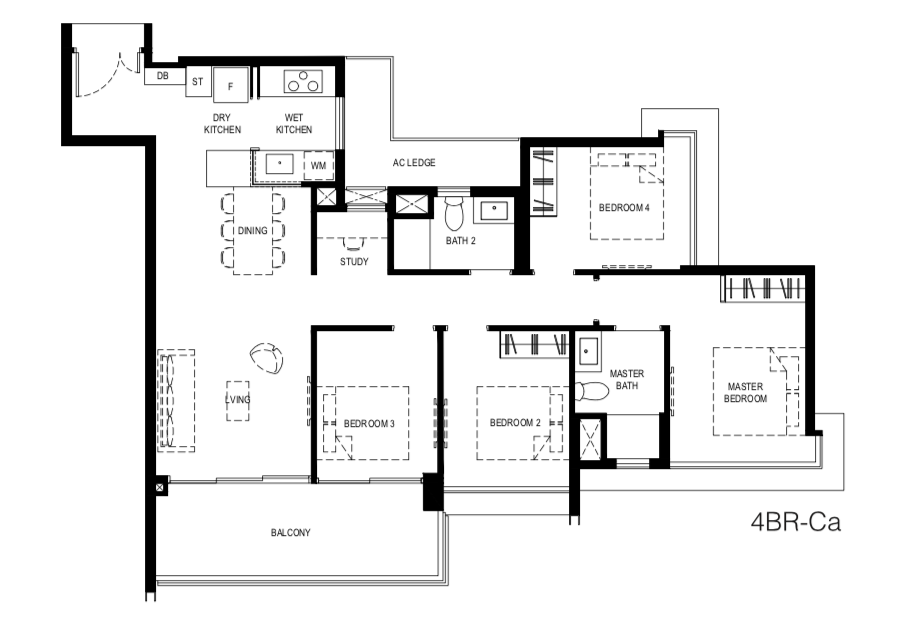 4 Bedroom Premium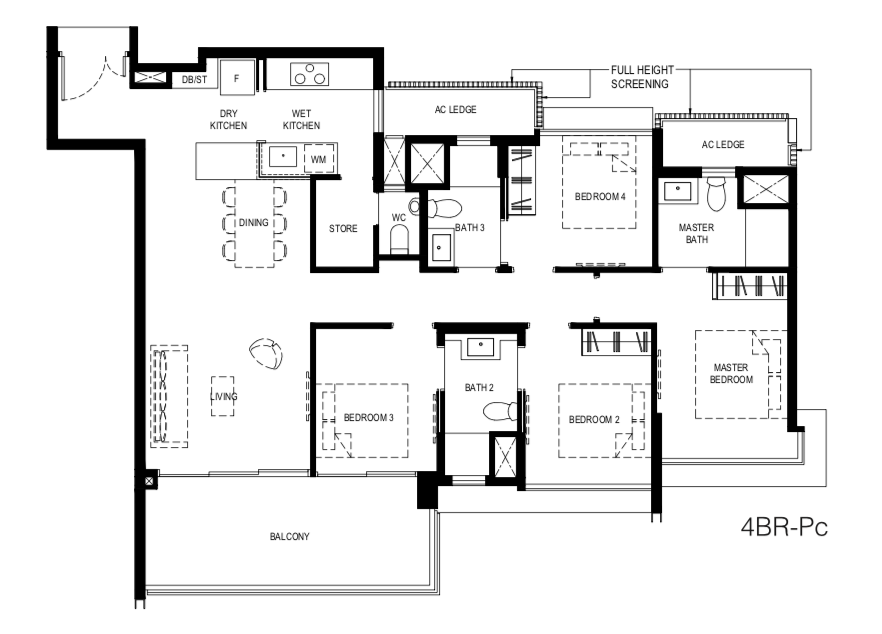 5 Bedroom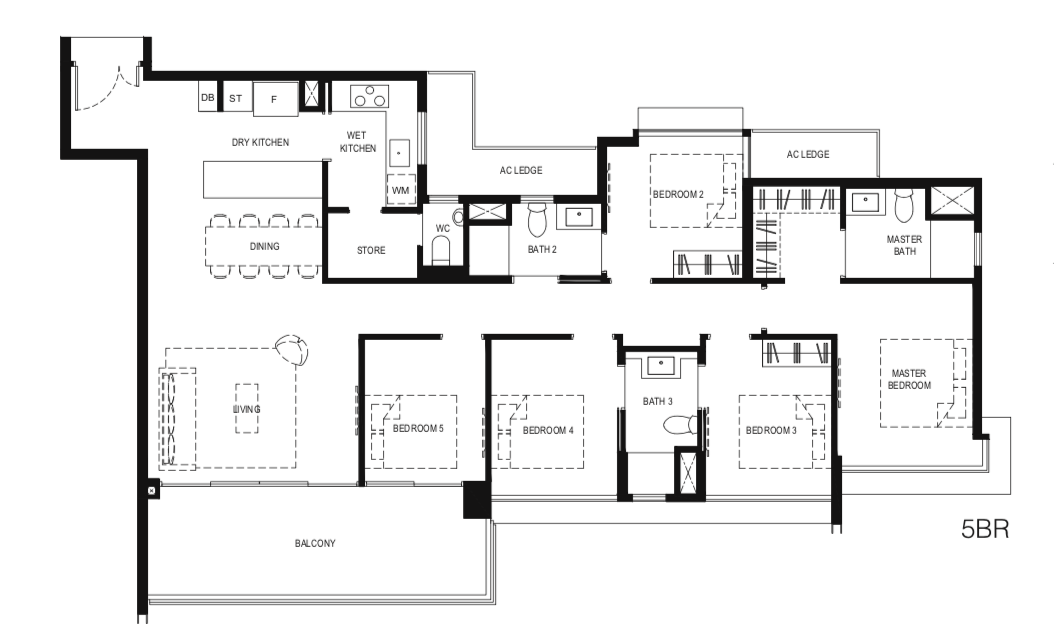 These are only a few of the layout variations. A complete floor plan booklet will be provided to you during your showflat visit.
Nearby Condominiums
Within the area, you will find a very limited supply of existing residential developments, such as The Rochester Residences (TOP 2011), One North Residence (TOP 2009), Heritage View (TOP 2000), Dover Parkview (TOP 1997).
The Rochester Residences
One North Residences
Heritage View
Dover Parkview
Is Normanton Park Worth Buying?
Normanton Park is a highly appealing development for owner-occupied purchase as well as for investors. The unit mix caters to individuals all the way to big families. As with all developments, there are always pros and cons. It is always best to get immersed yourself and understand them well yourself before making a decision. For Normanton Park, the pros are really strong and effectively counters many of the cons.
If you are looking into Normanton Park as an investment, know that having a huge number of working professionals in high-growth, business, education and research sectors within walking distance from your development is key to rentability, a very important investment factor.
There is also a limited supply of similar residential developments in the area, such as The Rochester Residences, One North Residences, Heritage View and Dover Parkview. And when Normanton Park receives TOP, many of these developments, such as The Rochester Residences will be at least 10 years old. Normanton Park definitely stands on top of many of its competition.
Normanton Park is also family oriented, which gives its allure to buyers for their own personal stay. Unit layouts go all the way to 5 bedrooms for their high-rise apartments. And if that's not enough, there are also strata terrace houses within the development itself. The large compounds together with the availability of shops and F&B within the development makes this places a great spacious community to live in, almost like a city within a city itself.
The unblocked sea views, spacious separation of buildings and privacy is also a huge plus which is unique to Normanton Park if you were to compare it with other similar developments in the area.
On the other hand, the biggest concern with Normanton Park is the distance to Kent Ridge MRT station. It's around a 16 minutes walk from Normanton Park to Kent Ridge MRT. Although not a deal breaker for most, some may prefer if the distance is a 10 minute walk or less. However, there are 2 bus stops right at the north and west side gates, giving easy access to buses for all towers. This practically reduces the walk time to a mere few seconds from the side gates. There will also be shuttle bus arrangements, giving added convenience for the residents. More details will be provided to you on this at the showflat.
Additional Requirements to Take Note
Normanton Park Showflat Location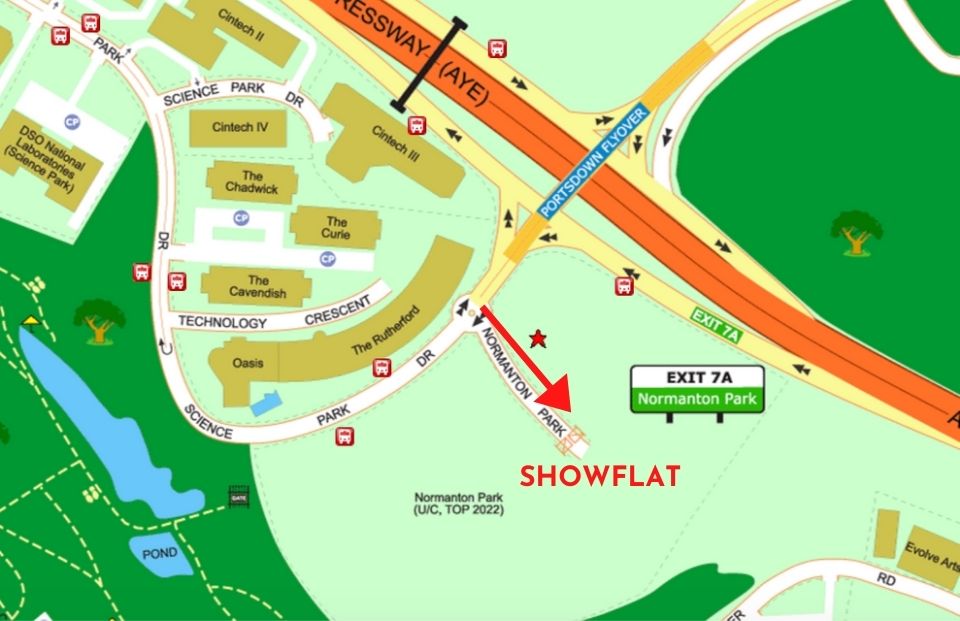 Driving Directions to the Showflat
The showflat will be located at the actual site.
If you are taking the AYE (towards MCE), take exit 7B and make a right turn immediately.

If you are taking the AYE (towards Tuas), take exit 7A and make a left turn immediately.

If you are from Queensway, head south towards Portsdown Ave and make a left turn once you see Normanton Park.
Click here to load Google Maps location for Normanton Park on your phone
To get a chance to purchase this beautiful development, reach us via the contact form at the bottom of this page and we will link you up with the developer's sales team.
Book a Showflat Appointment