Canberra Link, Singapore 751115
For Sale
- Executive Condominium (EC), Residential
Phase 2/3 Update: Showflat will be available for viewing, strictly on an appointment basis.
Online viewings will continue to be available.
Book a showflat or virtual appointment by registering with us
(👇👇 Scroll to the bottom, or click here to register 👇👇)
Price Chart & Availability
Last Updated: 30th September 2023
| Project | Type | Avg PSF ($) | Lo Price ($) | Hi Price ($) | Availability |
| --- | --- | --- | --- | --- | --- |
| PARC CANBERRA | 2 BR + S | | | | 0 |
| PARC CANBERRA | 3 BR | | | | 0 |
| PARC CANBERRA | 3 BR + UTILITY | | 1,026,000 | 1,057,000 | 1 |
| PARC CANBERRA | 3 BR + UTILITY + YARD | | | | 0 |
| PARC CANBERRA | 4 BR + UTILITY + YARD | 0 | | | 0 |
| PARC CANBERRA | 5 BR + UTILITY + YARD | | | | 0 |
As sales of Parc Canberra come to a close, be sure to check out Provence Residence EC, the latest EC launch right beside Parc Canberra!
Project Details
| | |
| --- | --- |
| Project Name | Parc Canberra |
| Developer | Hoi Hup Realty & Sunway Developments |
| Address | Canberra Link |
| District | D27 Sembawang / Yishun / Admiralty |
| Property Type | Executive Condominium |
| Tenure | 99 Years |
| Total Units | 496 |
| Unit Mix | 2-Bedroom, 3-Bedroom, 4-Bedroom, 5-Bedroom |
| Estimated TOP | Q3 2022 |

---
Parc Canberra EC
Parc Canberra is an upcoming executive condominium, located along Canberra Link, which will be launching for sale in early 2020. Being an executive condominium, buyers will need to fulfil the necessary eligibility conditions set by HDB in order to purchase a unit here.
Parc Canberra EC will be one of the most prominent EC launch of this time. Here's why.
Low Entry Price – Being an EC, you can expect to see prices 20-30% cheaper than comparable developments in the area.
No ABSD – ECs are targetted towards home owners, not multiple property investors. ABSD will not be applicable to buyers of Parc Canberra.
Usage of CPF Housing Grant – Up to $30,000 of grants can be utilised. Apart from HDBs, this grant is exclusive for executive condominiums, and not applicable for the purchase of any other private condominiums.
Canberra Plaza – A brand new upcoming 3-storey mall with around 11,000 sqm of retail area, within only 300m from Parc Canberra.
Canberra MRT – Also within 300m is the new and operational Canberra MRT, a definite huge selling point of Parc Canberra.
Good Schools within 1 km – Families with young kid will be delighted to know that there are good schools within 1 km of Parc Canberra.
North-South Corridor – A new 21.5km expressway slated to complete in 2026, that links the north to the city centre.
How Does Parc Canberra Feel Like?

Being a development with over 500 units and a total size of over sqft, Parc Canberra is considered a well-sized development. With it comes a full and bigger range of facilities, common areas and entertainment spaces for the resident's enjoyment.
As with all new modern developments, you can expect beautiful landscaping and design in most areas of the development, following a theme of an Aussie-inspired paradise.
More on the Development
Parc Canberra consists of 10 blocks with 496 residential units in total.
All blocks enjoy North-South orientation, which provides maximum natural ventilation and minimal direct afternoon sun.
All unit layouts are very functional, which maximises useable and liveable area.
All master bedrooms are guaranteed to fit a king sized bed. Furthermore, 84% of the unit types are equipped with a utility room if you need the additional storage space.
Showflat Photo Gallery










Parc Canberra Location Map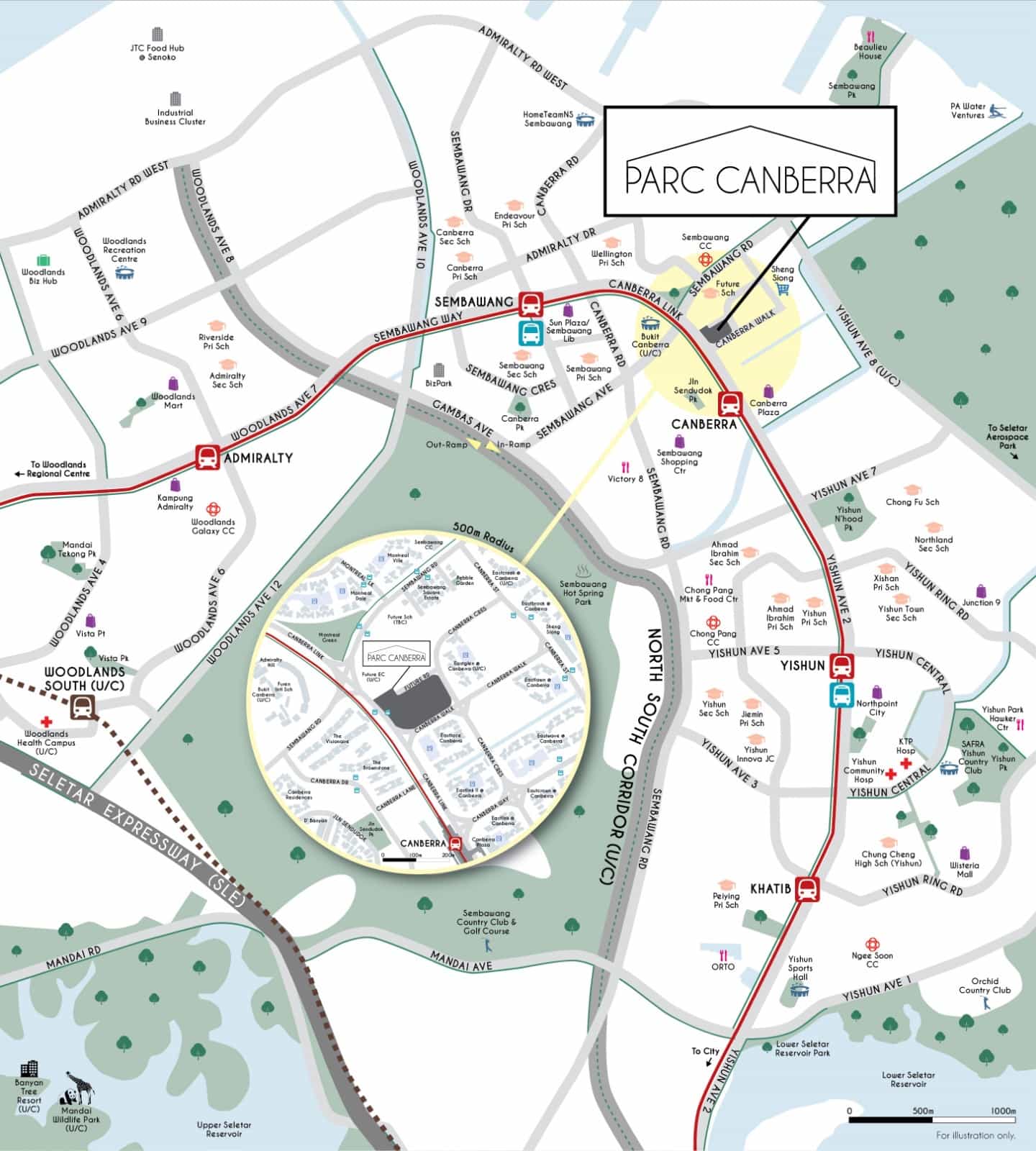 Location & Accessibility
Canberra MRT
Khoo Teck Puat Hospital
There are plenty of existing ECs around Singapore, but Parc Canberra surely stands out because of its close proximity to an MRT station along the popular North-South line.
A very short walk is all that is needed to get yourself to the new and operational Canberra MRT station, which links you to the city centre within half an hour.
And so it is entirely possible for families to live a car-free lifestyle which not having a big sacrifice on convenience.
Parc Canberra is located in District 27, which will be close to the future commercial hubs and areas such as the Woodlands Regional Hub and the Seletar Aerospace Hub. They are all reachable in less than 15 minutes drive.
This puts Parc Canberra EC not just an ideal place to be staying at, but also a favourable position for future resale buyers.
Healthcare is all within reach with Khoo Teck Puat Hospital and Yishun Community Hospital within 6 minutes drive, as well as the upcoming Woodlands Health Campus within 12 minutes drive.
Nearby Schools
There will be several schools that will be situated near Parc Canberra, perfect for families with young kids, or those that are planning to have.
Primary Schools within 1km
Wellington Primary School
10 Wellington Circle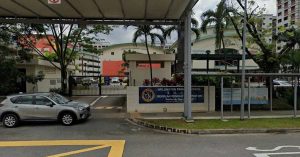 Sembawang Primary School
10 Sembawang Drive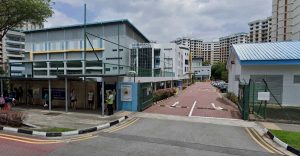 Primary Schools within 2km
Canberra Primary School
21 Admiralty Drive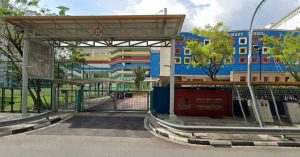 Chongfu School
170 Yishun Avenue 6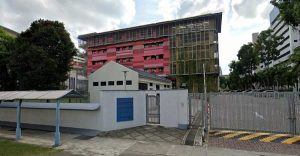 Ahmad Ibrahim Primary School
101 Yishun Street 11

Yishun Primary School
500 Yishun Ring Road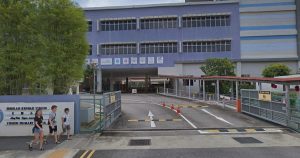 Land Price from Government Land Sales
The land parcel where Parc Canberra will be situated at was launched by HDB through public tender via the Government Land Sales (GLS) Programme, and awarded on 10 September 2018 to Hoi Hup Realty and Sunway Developments for a bid of $271,000,000, edging out 8 other bidders.
The site has a total area of 18,040.6 sqm with a max GFA of 45,101.5 sqm that translates to around $600 psf ppr.
Nearby Amenities
White Bee Hoon
d'Rubinah
Northpoint City
Convenience is one of the biggest selling points of Parc Canberra. There will be plenty of shopping, entertainment and dining close by, all within walking distance. The upcoming Canberra Plaza, a 3-storey mall without around 11,000 sqm of retail space, is only a 5 minutes walk away.
Grocery shopping will be within easy reach with a Sheng Shiong supermarket located also within 5 minutes walk.
The newly revamped and extended North Point City, as well as Sun Plaza, are just 1 MRT stop away.
Don't forget that there are also plenty of popular restaurants around Sembawang, such as White Restaurant, d'Rubinah and more. And the well-established Chong Pang Market & Food Center is only a 6 minutes drive away.
Types of Available Units
With a good mix of 3 to 5 bedroom units, families will have a variety of choices and layouts to choose from to cater to their own needs.
What's interesting for some is that Parc Canberra also features penthouse units if that is what you are looking for.
Majority of the units come equipped with a utility room, and some of them includes an additional yard. These just comes down to your preference and suitability for your family.
Available Unit Types:
| | | |
| --- | --- | --- |
| Type | No. of Units | Area (excl PH void) |
| 2 Bedroom + Study | 1 | 829 sqft |
| 3 Bedroom | 77 | 818 – 926 sqft |
| 3 Bedroom + Utility | 168 | 926 – 947 sqft |
| 3 Bedroom + Utility + Yard | 182 | 947 – 1001 sqft |
| 4 Bedroom + Utility + Yard | 57 | 1152 – 1184 sqft |
| 5 Bedroom + Utility + Yard | 11 | 1453 sqft |
Facilities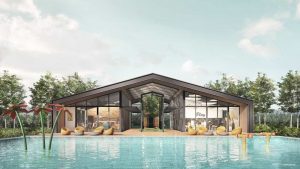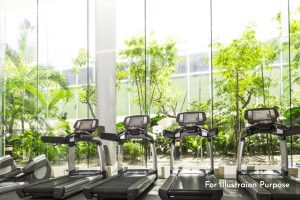 You will be delighted by the flurry of facilities available here. There are 5 distinct facilities zones:
Arrival Zone

Active Zone

Family Zone

Fitness Zone

Nature Zone
There are 4 very diverse pools, catered to both swimmers and those that just want to wade in the waters — 50m lap pool, spa pool, family pool and kid's water play pool.
There will also be a beautiful barn-themed clubhouse for residents to hold their functions and parties.
Parc Canberra Floor Plans
2 Bedroom + Study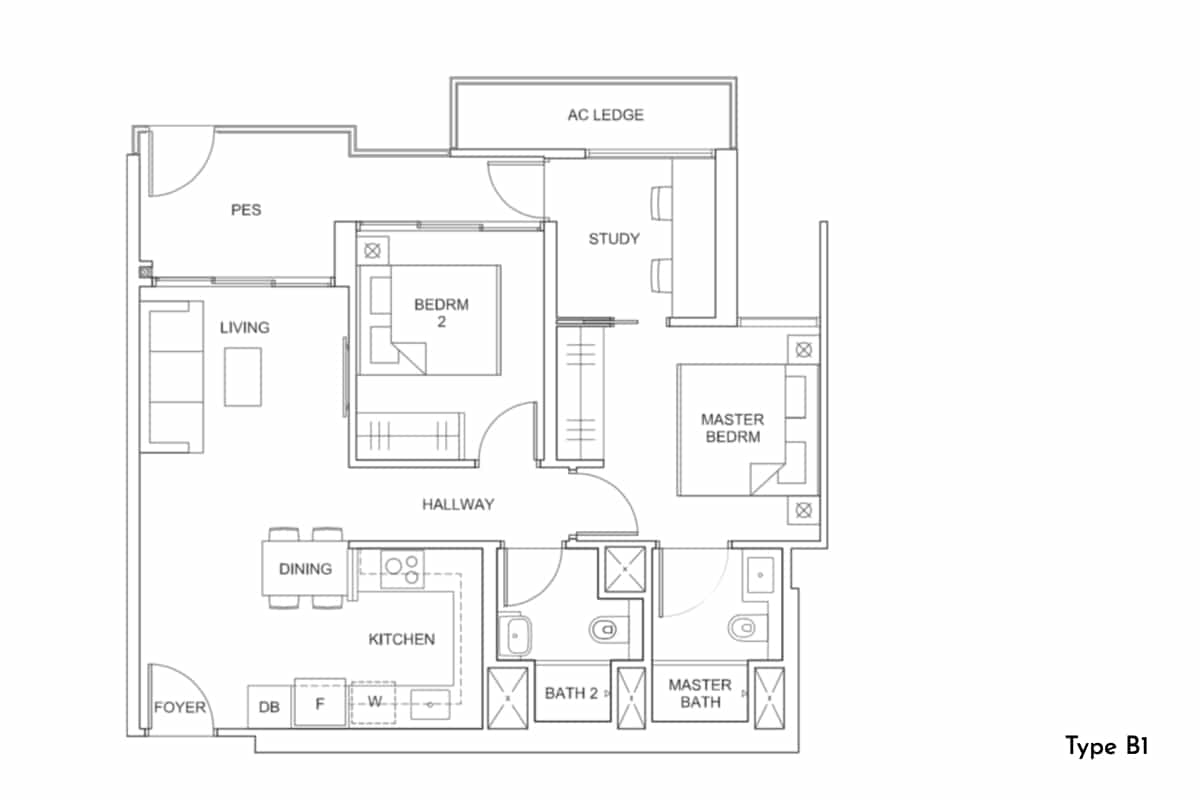 3 Bedroom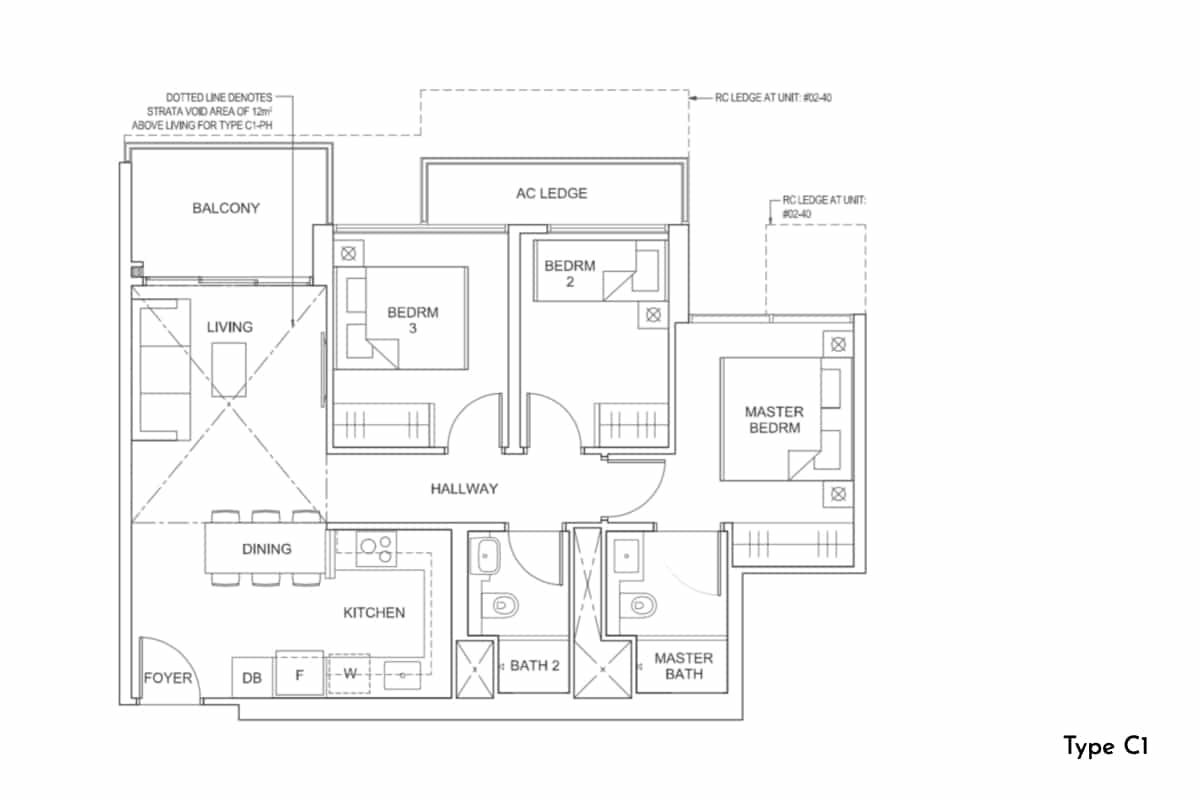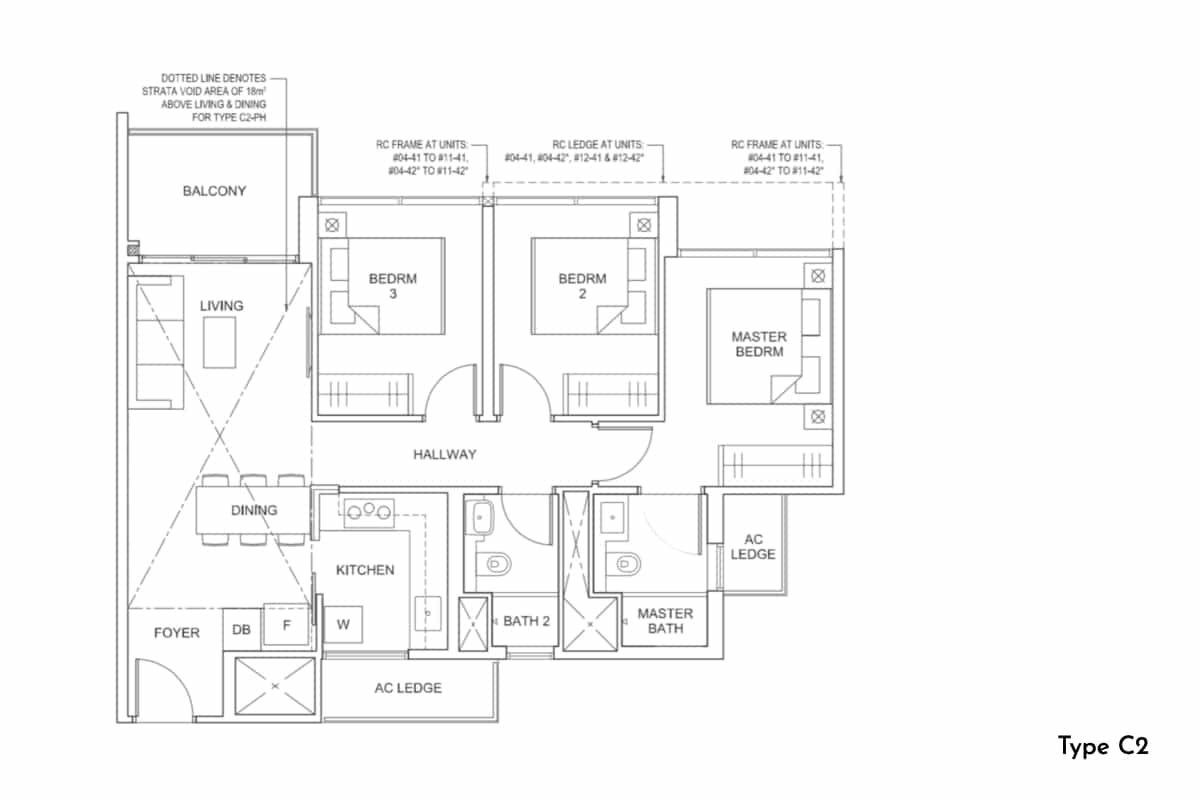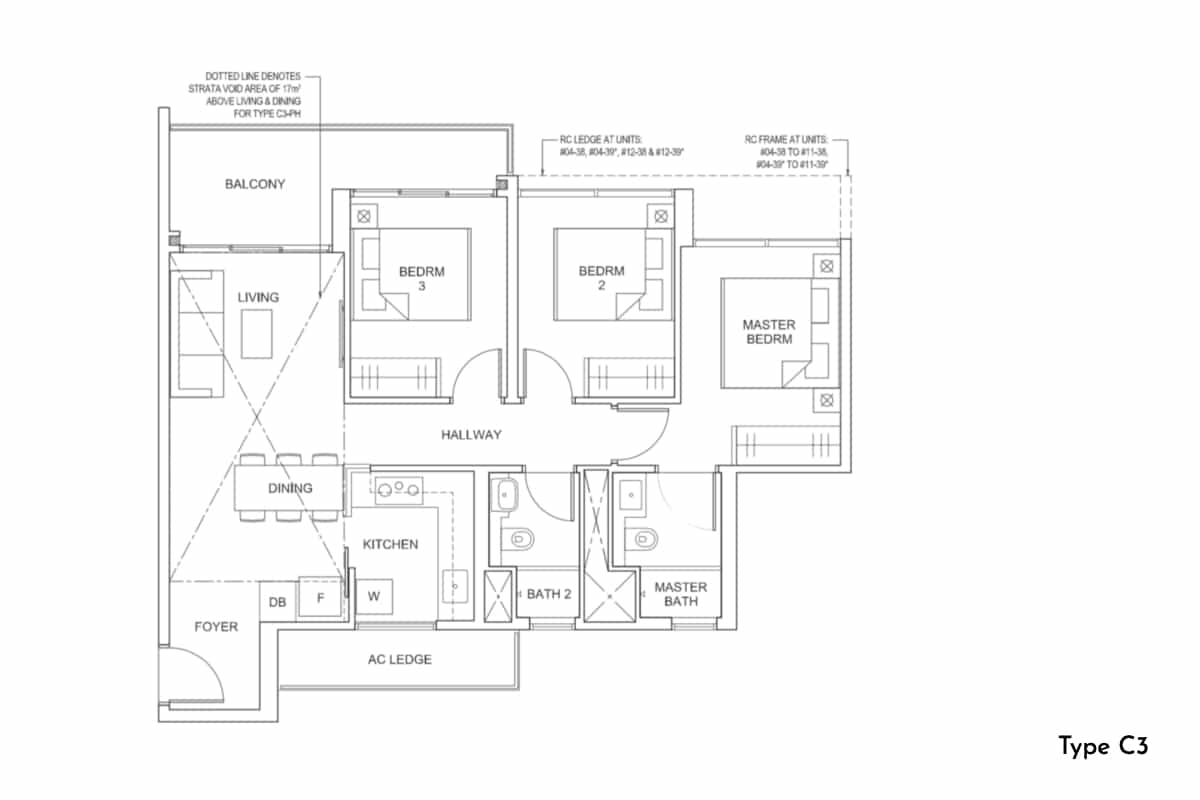 3 Bedroom + Utility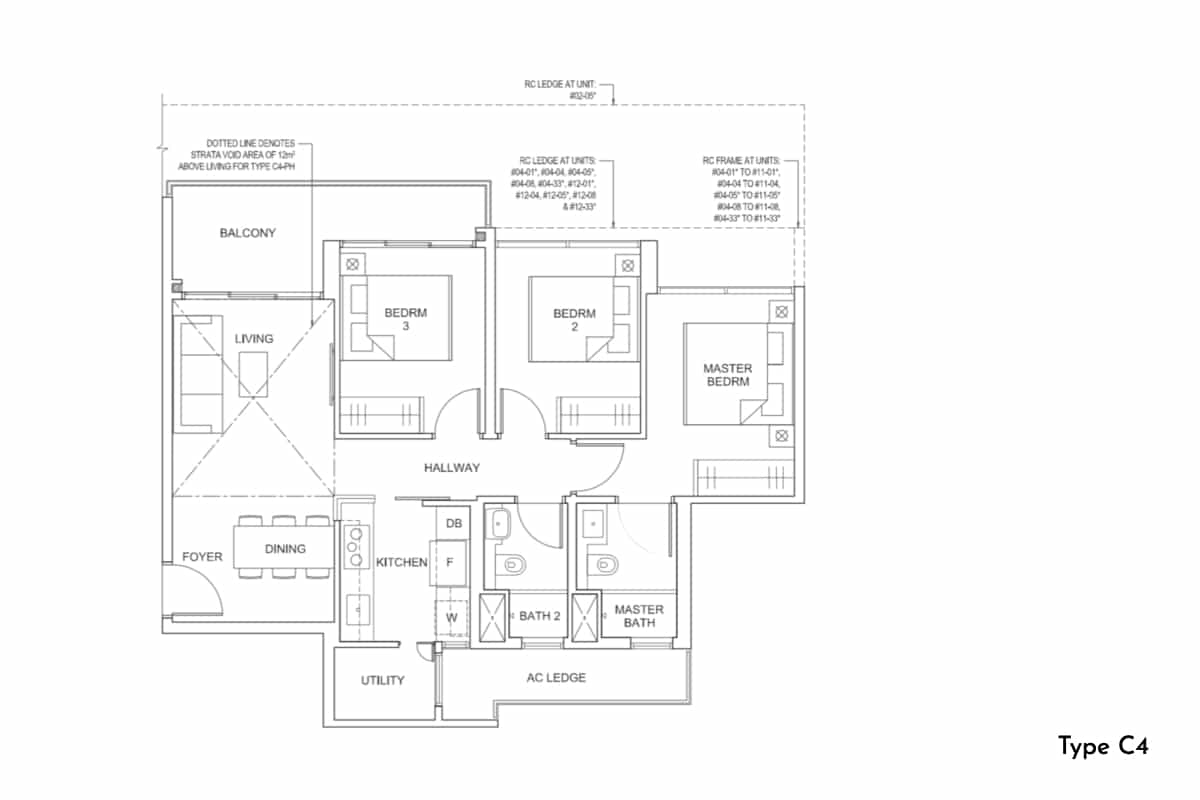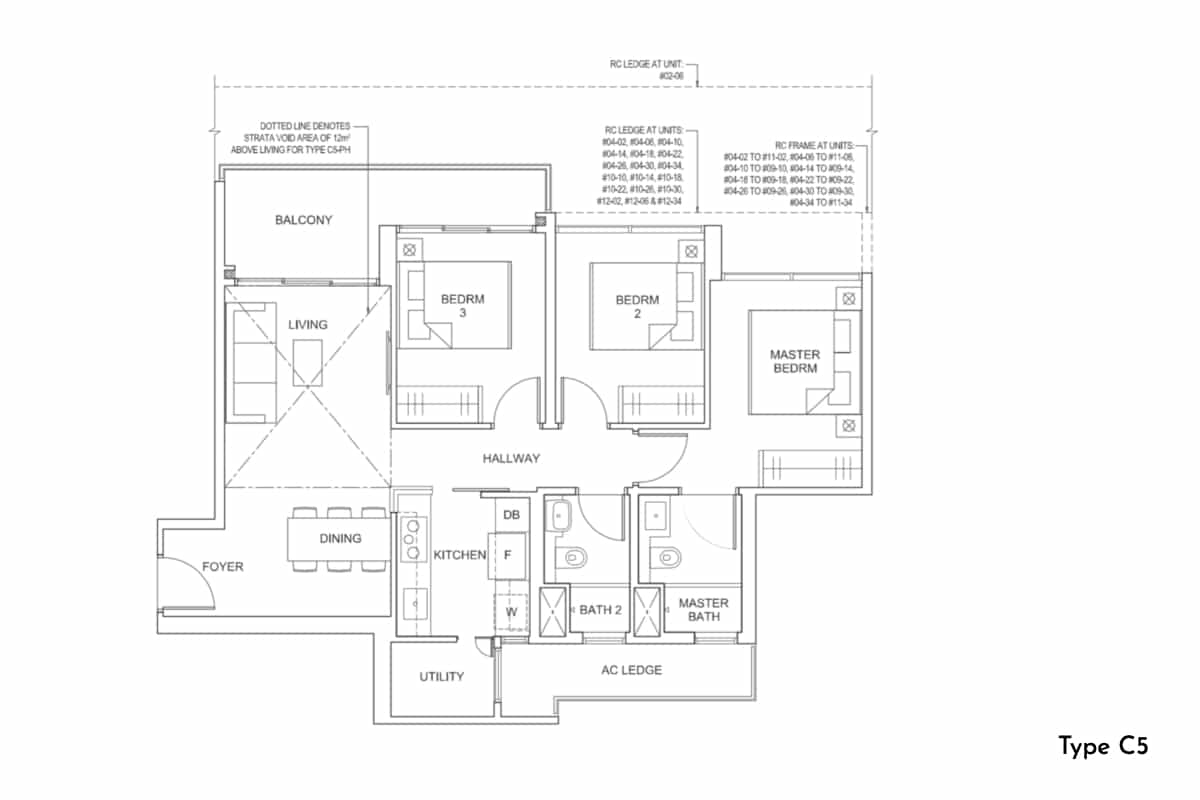 3 Bedroom + Utility + Yard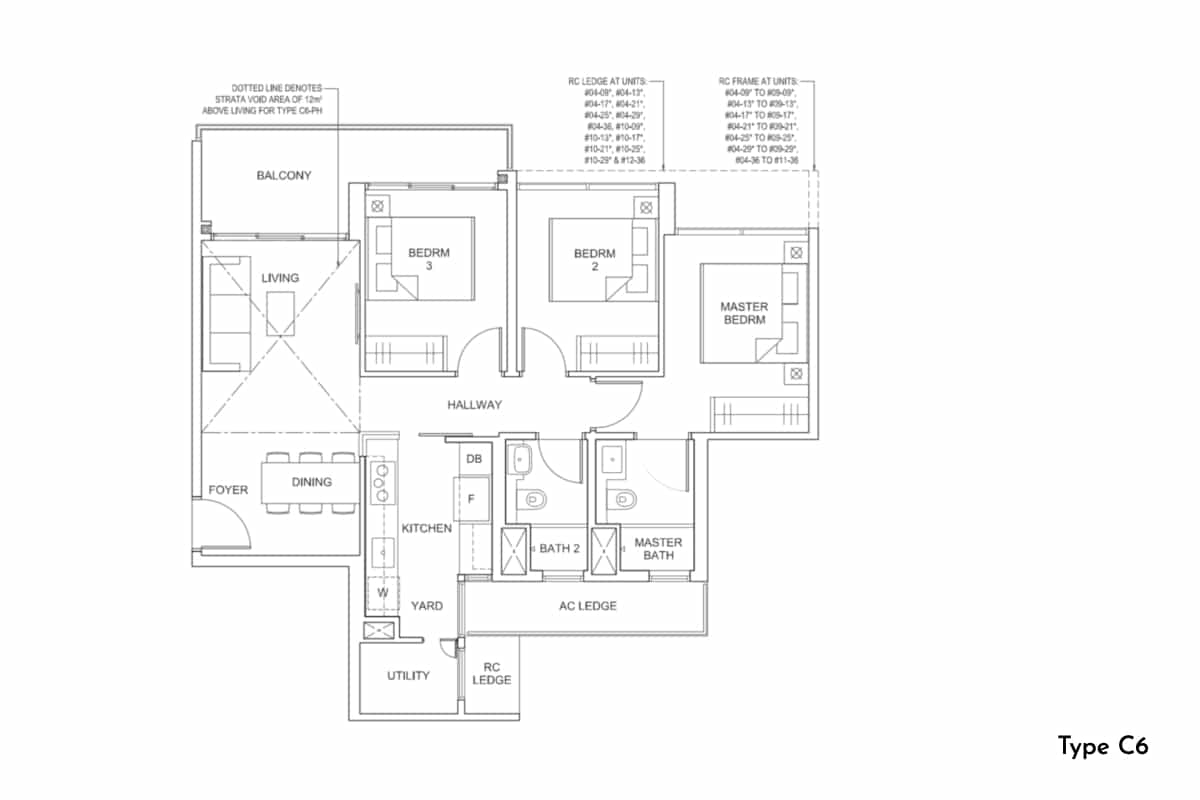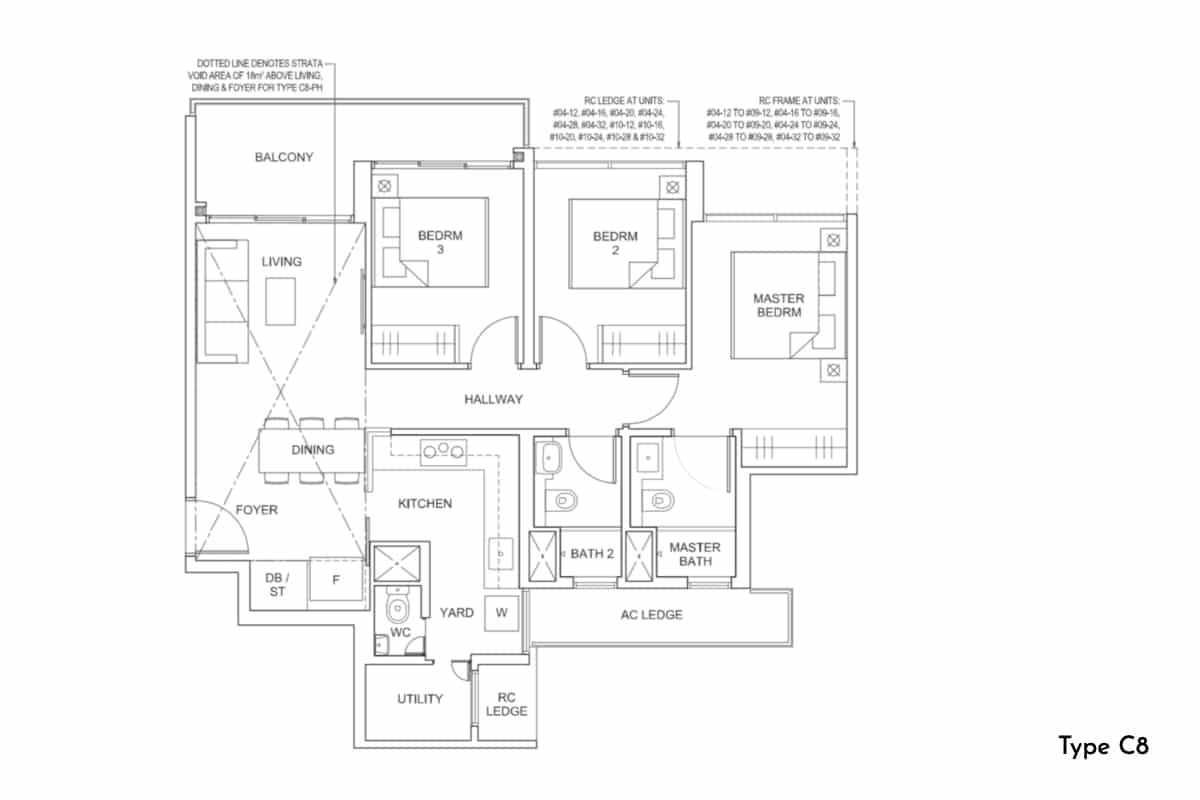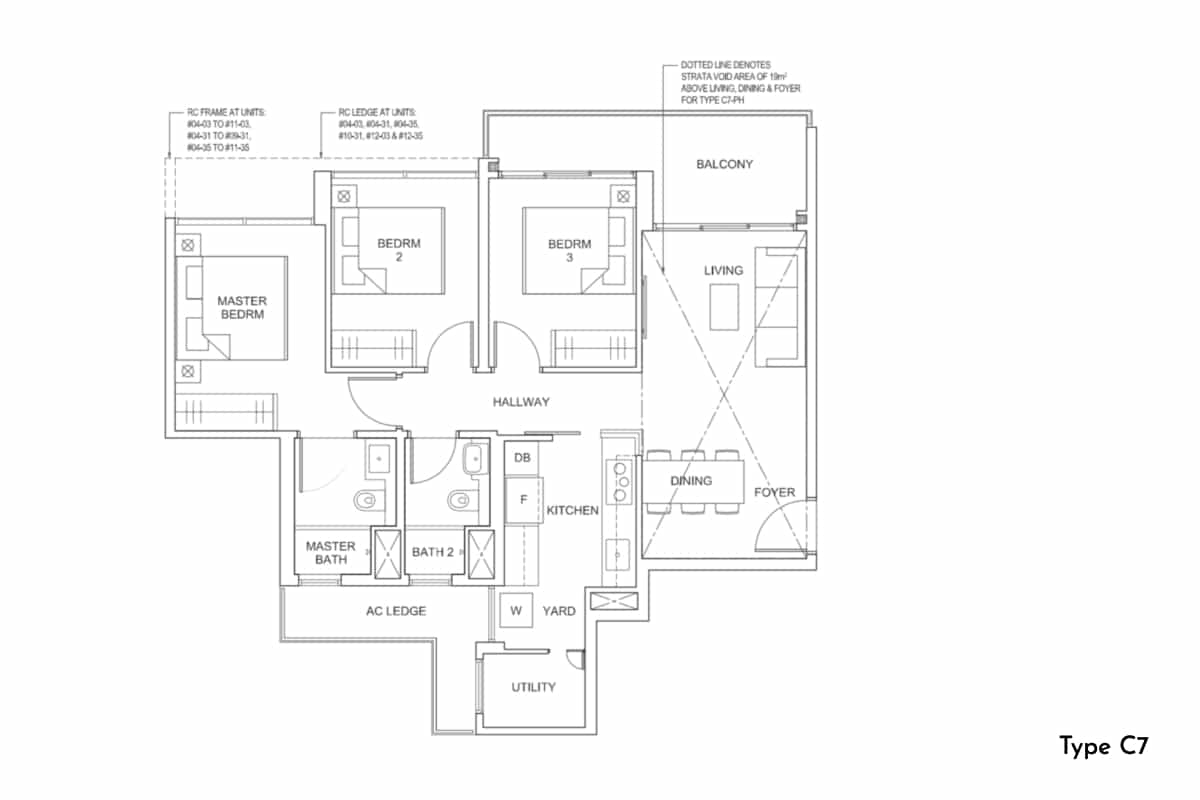 4 Bedroom + Utility + Yard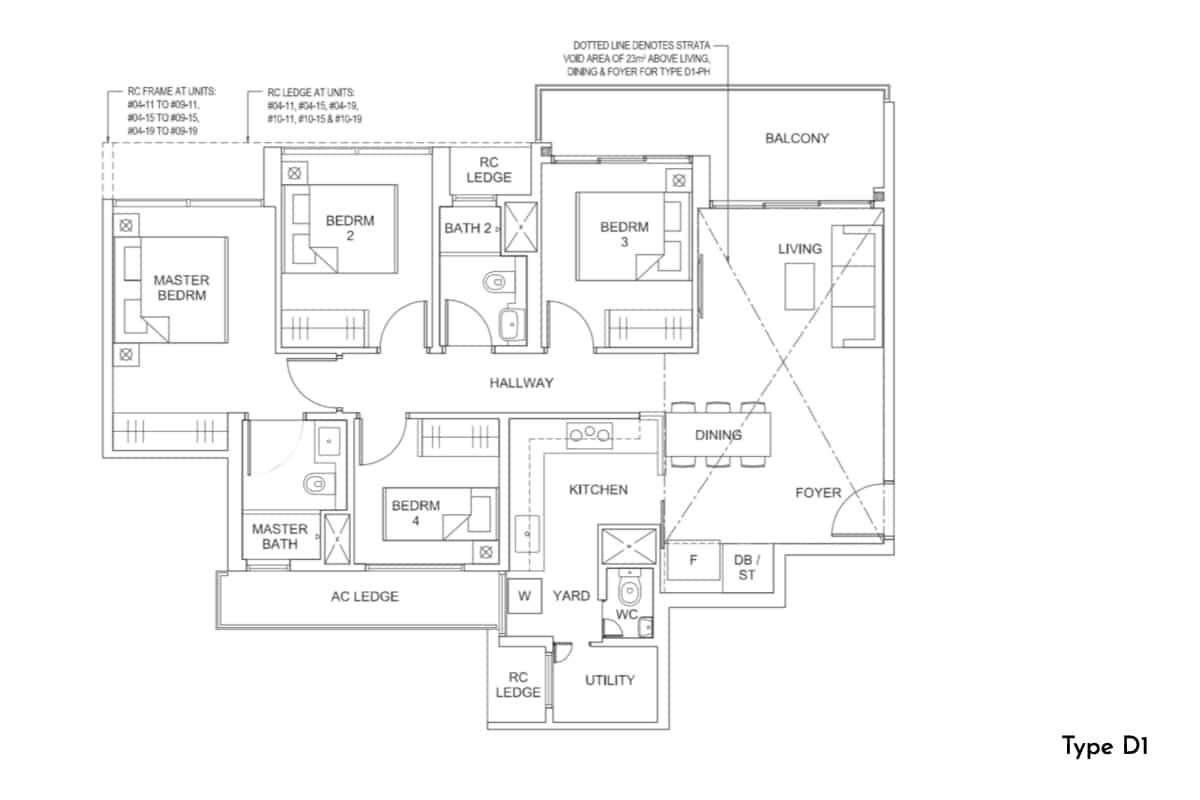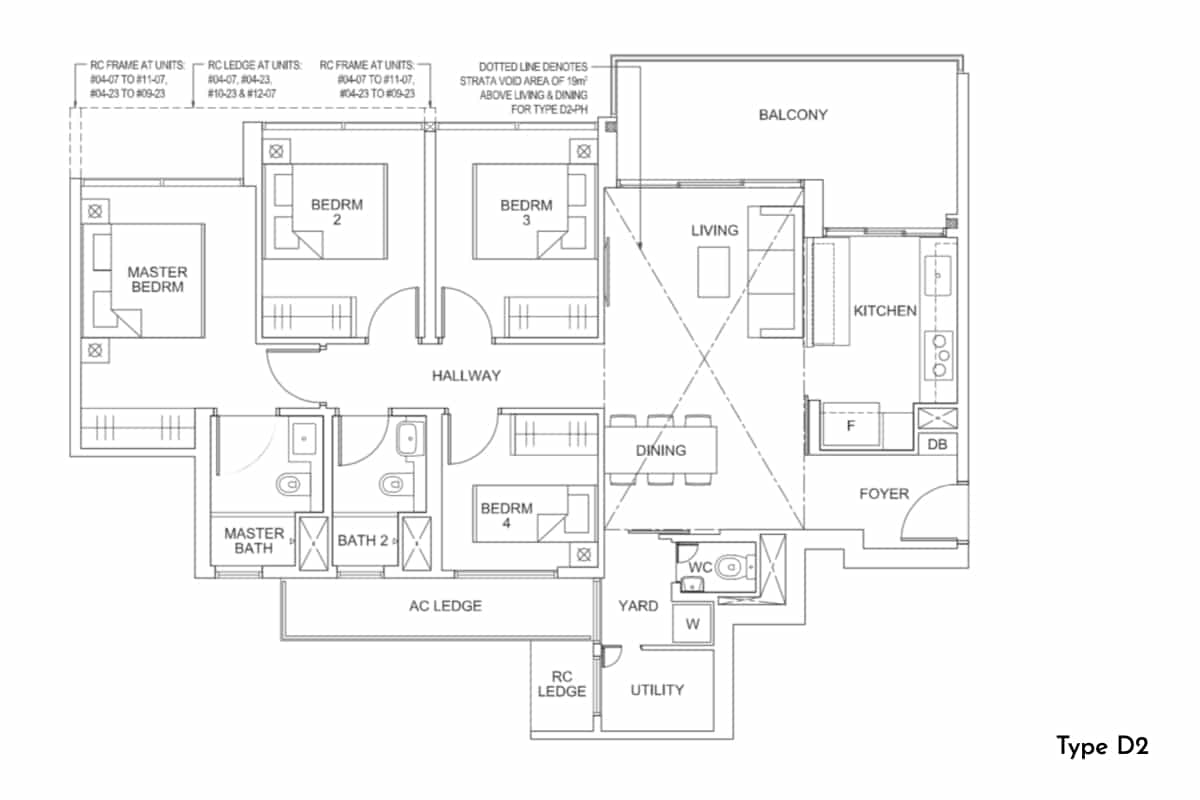 5 Bedroom + Utility + Yard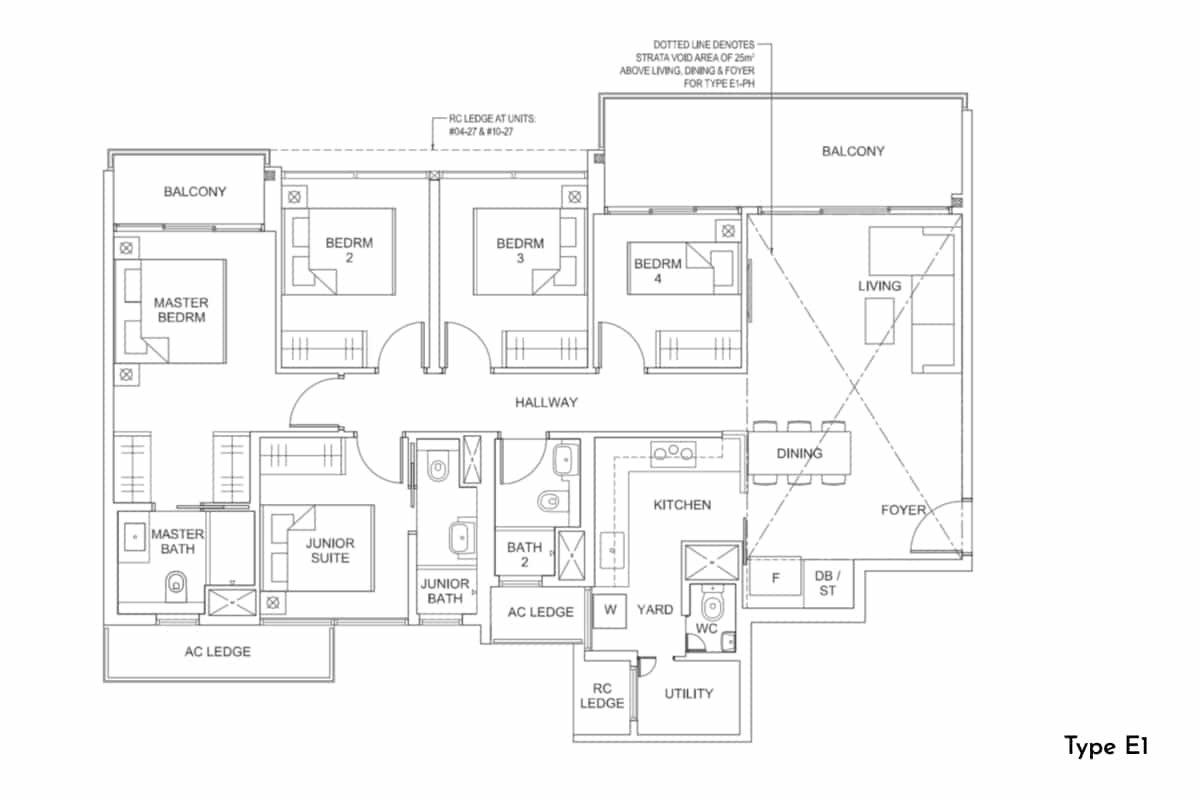 Upcoming Nearby Developments & Potential Upside
Bukit Canberra
An exciting development underway is the Bukit Canberra, an integrated hub for residents in Canberra and Sembawang to embrace sport, health, food, greenery and heritage.
Bukit Canberra


Image Courtesy of Sport Singapore
For nature lovers, you will find beautiful spaces and concepts such as running trails, community farming, fruit orchards and nature inspired pools.
Sports addicts and those that want to be more health conscious will rejoice when hearing that there are an abundance of sport facilities such as an ActiveSG gym, indoor sports halls, active health lab, outdoor forest gym, sheltered 6-lane swimming pool, and an 8-lane lap pool.
Apart from those, you will find a hawker, a polyclinic and a senior care centre here as well.
Canberra Plaza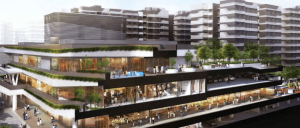 Image courtesy of HDB
Residents in the area will get to enjoy this brand new 3-storey mall, with around 11,000 sqm of retails space, consisting of a supermarket, food courts, restaurants, enrichments centres and clinics.
What is amazing is that Parc Canberra will be located at only less than a 300m walk away, making a trip down to this mall very convenient.
Similar Nearby Condominiums
Canberra is also home to many other condominiums such as The Brownstone, The Visionaire, Canberra Residences, The Nautical, One Canberra and Eight Courtyards.


Living in an EC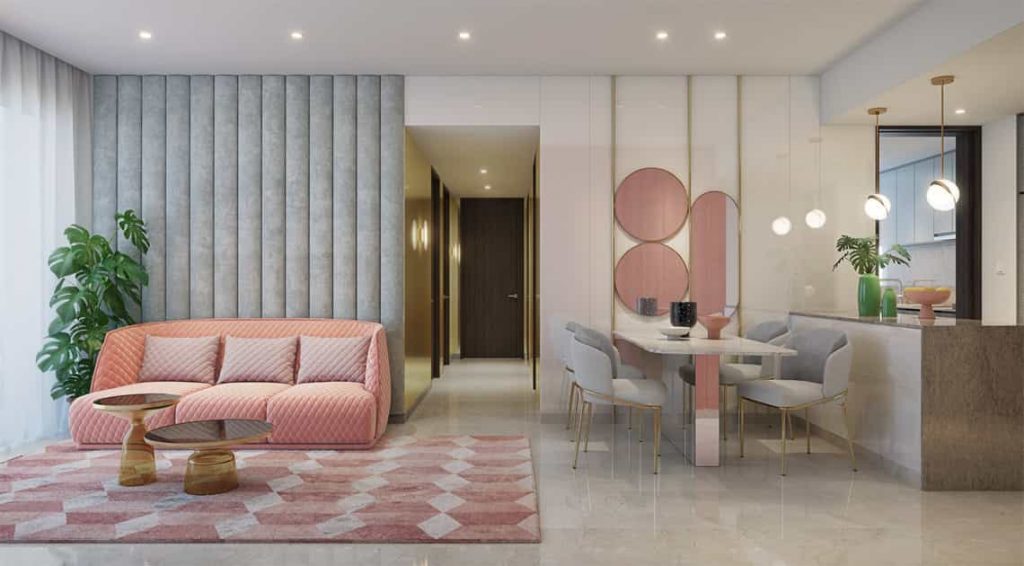 An EC (executive condominium) is essentially very similar to any other private condominiums in terms of the building design, facilities and layouts.
The main difference is at the initial launch sales process, which is overlooked by HDB. This is so that all buyers are carefully checked and approved on their eligibility to buy an EC.
For most families, the purchase of an EC will be for the long term, and for themselves to stay in. One of the biggest reason is to have the comfort of being in an exclusive and ideal environment for lifestyle-based living.
On the other hand, there will also be families that will take the opportunity to move out once the condominium has reached full privatisation status, to capitalise on any profits they may be sitting on.
Other Upcoming ECs in the Area
An upcoming EC in the area will be at the land parcel situated right beside Parc Canberra. This site was only awarded on 11 October 2019, and will likely not be launched for sales until 2021.
Despite both being very similar in location, Parc Canberra will still be on the nearer side to Canberra MRT and Canberra Plaza.
Is Parc Canberra Worth Buying?
If you are financially comfortable and eligible for an EC, as well as looking to provide your family with lifestyle-inspired living, Parc Canberra will provide great value.
ECs have been known to be a highly appreciating asset, partly due to the subsidised prices and utilisation of grants.
Apart from that, Parc Canberra in itself truly shines as a highly accessible and convenient condominium, located in Canberra, where exciting major developments will be taking place at.
Parc Canberra will be the latest EC to be added in the vicinity, alongside Northwave EC, Visionaire EC, The Brownstone EC, Parc Life EC, which all had overwhelming responses and have been long fully sold.
Historically, ECs always are limited in supply, as not all Singaporeans will be able to qualify.
Am I Eligible to Buy an EC?
In order to qualify for the purchase of a brand new executive condominium in Singapore, you need to satisfy all of these 5 following conditions:
1) Family Nucleus
2) Citizenship
3) Age
4) Income Ceiling
5) Property Ownership
Family Nucleus
There are 4 schemes for you to apply for. You need to be able to form for at least 1 our of the 4 schemes.
Public Scheme
You need to form a family nucleus with any of the following:
– Spouse, and children (if any)
– Parents, and siblings (if any)
– Children under your legal custody, care and control (if widowed/divorced)
Fiance/Fiancee Scheme
You need to form a family nucleus with:
– Your spouse-to-be
*You need to submit your marriage certificate within 3 months of collecting your keys, to the developer.
Orphans Scheme
If you and your siblings are orphans and single (including divorced and widowed), you will be able to apply based on these conditions:
– All of the siblings that are single must be listed in the same application
– At least 1 of the deceased parents was a Singapore Citizen or Singapore Permanent Resident
Joint Singles Scheme
You and up to 3 other co-applicants can apply for an EC, so long as you are (all criteria must be fulfilled):
– Single (including divorced and widowed)
– Singapore Citizens
– At least 35 years old
– Applying jointly as co-applications
*CPF Housing Grant for singles is not applicable for an EC purchase.
Citizenship
You must fulfil the following citizenship conditions:
– Applicant must be a Singapore Citizen
– At least 1 other applicant must be a Singapore Citizen (SC) or Singapore Permanent Resident (SPR)
– For Joint Singles Scheme, all applicants must be Singapore Citizen
Age
You must fulfil the following age requirements:
– At least 21 years old
– At least 35 years old if applying under the Join Singles Scheme
Income Ceiling
You must not exceed the following income ceiling:
– Your monthly household income must not exceed $16,000.
Property Ownership
– You do not own other property overseas of locally, or have not disposed of any within the last 30 months
– You have not bought a new HDB/DBSS flat or EC, or received a CPF Housing Grant, more than once
Additional Requirements to Take Note
– If you have are a current owner of an HDB/DBSS flat, you need to have fulfilled the Minimum Occupation Period of 5 years before you can apply for an EC
– If you have are a current owner of an EC, you need to have fulfilled the Minimum Occupation Period of 5 years, as well as wait out 30 months from the date of your disposal of the current EC, before you can apply for another EC
Need more answers for your eligibility requirements? Go to the Official Page by HDB for the full information and more details.
To get a chance to stay in this beautiful executive condominium, reach us via the contact form at the bottom of this page and we will link you up with the developer's sales team.